Tasting Texas Wine + Food Festival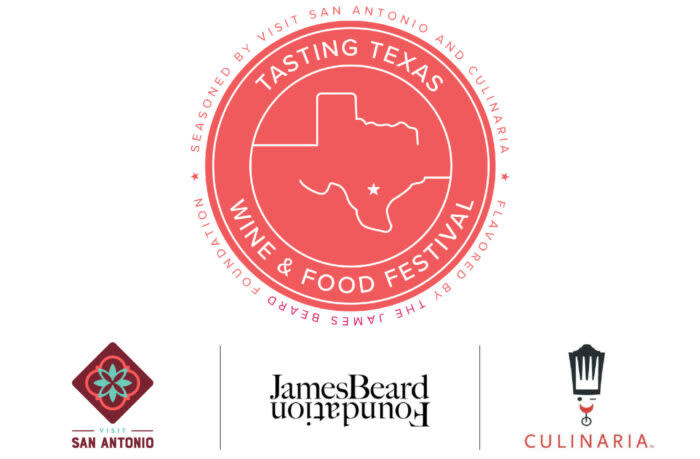 Thanks to San Antonio's unique and diverse culinary offerings, Visit San Antonio and Culinaria San Antonio were able to join efforts and connect with the iconic James Beard Foundation to create the first-ever statewide culinary festival of its kind – the Tasting Texas Wine + Food Festival. With an A-list roster of culinary heavyweights, participants were able to attend special events with local chefs in addition to the collective, a festival of culinary offerings. This "festival with a purpose" (proceeds from Tasting Texas benefit the James Beard Foundation's scholarship programs, which in turn, provide opportunities for up-and-coming culinary talent) was a tremendous success and we look forward to continuing with this annual festival for years to come. 
Día de Muertos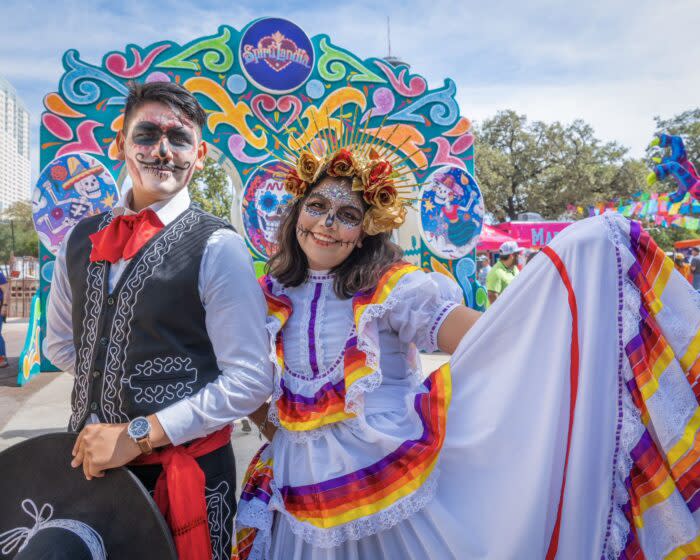 San Antonio prides itself on being home to one of the largest Día de Muertos celebrations in the United States and this year the celebrations were back in full swing. Not only did we have the pleasure of promoting many moving celebrations throughout the city – but the SpiritLandia River Parade featuring Mario Lopez streamed nationally on Peacock and featured ads from Visit San Antonio! SpiritLandia was not the only event in the spotlight. Día de Muertos at Hemisfair also took place all weekend long and was broadcasted locally on KSAT12 and streamed on KSAT.com. Additional paid efforts to elevate Día de Muertos promotions included video, social, display, and OOH promotions.    
Holidays 
There was much to see and do throughout the holidays in San Antonio. In addition to a successful Ford Holiday River Parade, River Walk holiday lights, and Caroling on the River Walk, the team worked to promote holiday events all season long with several blog posts alerting visitors to fantastic holiday events as well as real estate in monthly newsletters offering ideas on how to spend the holidays in San Antonio. We enhanced our holiday messaging with Winter Creative that targeted each of our personas and was included on social and digital efforts. The outcome of this was two spots – one targeting our Family Value and High End Families and one targeting Cultured Couples and Unique Experience Seekers adults. Additionally, paid efforts for holiday promotions included video, social, display, and OOH promotions.  
Family Value and High-End Families
Cultured Couples and Unique Experience Seekers
Throughout the holiday season, the Marketing and Membership teams collaborated on holiday efforts to create holiday deal pages featuring offers from 50 different Visit San Antonio members. Holiday deals were categorized by restaurants and attractions and hotel offers with paid social media efforts promoting these offers. Additionally, blogs and organic social media posts directing traffic to these pages pulsed throughout the season resulting in over 35,000 visits to these pages.  
Online Engagement (OLE) 
Though our FY23 goal of 55 million OLE is mighty, Visit San Antonio is off to a great start in reaching this goal with an incredible Q1. October, November, and December landed us at 16.1M OLE – a whopping 30% of our total OLE goal!  
Social Media 
You may have noticed that Visit San Antonio and the River Walk's social media channels truly came alive this quarter – that is thanks to the addition of our brand-new Social Media Manager, Rossi Ramirez! Rossi has been boots on the ground for some of the city's most iconic autumn and holiday events since joining us this fall and her efforts have proven to be successful. One of her first wins was the launch of Visit San Antonio's first-ever TikTok account which currently has over 7,000 followers in just three months. Compared to FY22 Q1, our engagements have increased 30%, and our audience across Twitter, TikTok, Instagram, and Facebook has increased by 187% - and it's just getting started!  
Website 
The Visit San Antonio leisure website had a great Q1 and saw almost 1.9 million pageviews and almost 860,000 new users. Homepage subjects leaned heavily on promoting San Antonio as a holiday destination and were supported with blogs, deals, and events. We continue to work on enhancing and improving the user experience on our website as well as building fresh new content that appeals to our visitors. We have also amped up our blog presence and are posting new blogs weekly.  
Let's Talk Spring Assets  
As we bid farewell to the holidays and look ahead to spring, we look forward to refreshing our asset library and would like your help in promoting the beauty of all there is to see and do in San Antonio this spring! If you have shareable photography and video of your place of business you would like for Visit San Antonio to have access to in spring promotions, please feel free to send it to us at marketing@visitsanantonio.com! 
Submit Your Events 
In order to better serve our target audience of San Antonio visitors and to preserve the integrity of our Visit San Antonio Event Calendar, event submission guidelines are in place. If you have an event that follows these guidelines and appeals to visitors of the Alamo City, submit your event today for placement on the Visit San Antonio Event Calendar. We often refer to this calendar for ideas and inspiration on social and website content creation.  
Events to Check Out This Spring