What's New
What's New, What's Renovated, What's Happening
When you plan a meeting in San Antonio, you're crafting an unforgettable attendee experience that stretches beyond the conference room. And since San Antonio is a city of constant transformation, with new attractions, revitalized historic sites, and exciting events popping up all the time, there's always something unique and thrilling to discover.
The Espee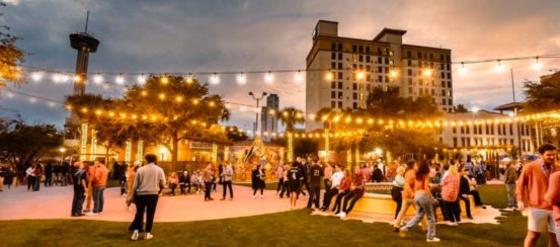 Looking for a new place to hear your favorite band under Texas' stars at night? Head over to the new outdoor performance venue, the Espee, in the historic Sunset Station – the former train station at St. Paul Square which served as a central connection to multiple states such as California, Missouri or Louisiana! 
---
The Alamo Debuts New Archaeology and Historical Exhibitions and Alamo Collections Center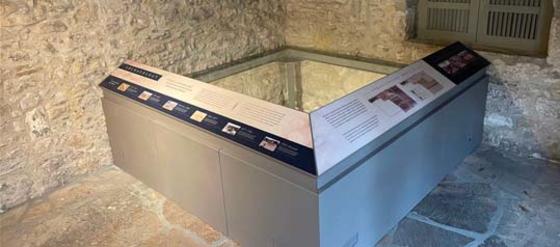 Visitors to the Alamo can now get an in-depth look into an excavation unit and the history of how the Long Barrack has been used since 1724. Open now, the Alamo Archaeology exhibit is the third exhibit added to The Alamo grounds in the last 11 months, joining the outdoor Palisade and 18-Pounder exhibits as major additions to the visitor experience. These exhibits are free and do not require a timed-entry ticket.
Additionally, the brand-new Alamo Collections Center now welcomes visitors to explore it's new facilities which houses the Phil Collins collection among the pieces available to view.
---
Civic Park Coming to Hemisfair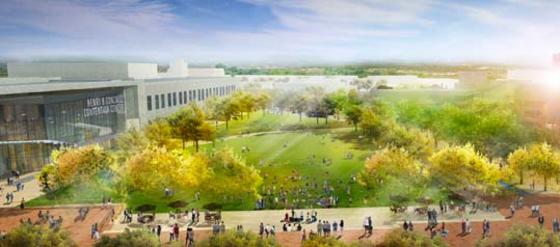 Hemisfair is excited to open Phase I of Civic Park in the fall of 2023. Looking to be San Antonio's take on Central Park, Phase I of Civic Park will include five acres of public parkland, shaded areas perfect for San Antonio's brilliant, sunny weather, a five-pooled water feature, and a great lawn area accommodating of San Antonio's larger events!
---
Luxury Intercontinental Hotel Checking into River Walk Late 2024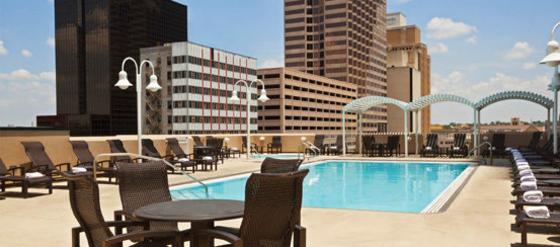 Scarlett Hotel Group and Trailbreak Partners have purchased the former Wyndham San Antonio River Walk and plan a $50 million overhaul will turn the 21-story building into a luxury, full-service, four-star, 390-room InterContinental Hotel. As part of the multimillion-dollar upgrades, the new InterContinental will offer 40,000 square feet of meeting space and nearly 3,000 square feet of dining and restaurant space, as well as luxury rooftop amenities.
---
Morgan's Wonderland Sports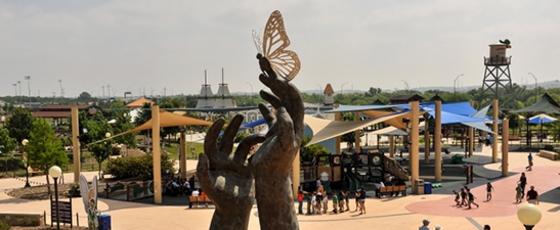 Morgan's Wonderland Sports is a 3-acre ultra-accessible™ sports complex, offering fitness and fun for athletes of all abilities. The new $3 million facility in north-central San Antonio provides a home for adaptive and Paralympic-style sports programs for wounded service members and veterans, alongside youth and adults with different abilities. Morgan's Wonderland Sports is available for private events and features a covered pavilion, tennis courts, football and softball fields and LED field lights to assist guests with visual impairments.
---
Thompson Hotel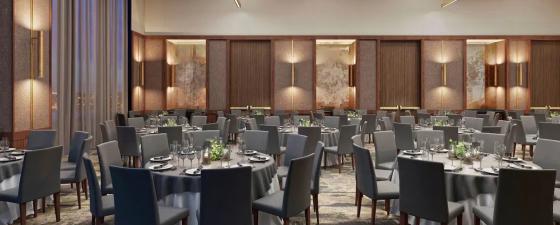 Adding to San Antonio's repertoire of exceptional hotels, the Thompson San Antonio Hotel and The Arts Residences opened in February 2021 and is a $116 million mixed-use hotel-condominium tower on the San Antonio River Walk. The 20-story 337,000-plus-square-foot mixed-use development is across the River Walk from the esteemed Tobin Center for the Performing Arts. This 162-room Thompson Hotel is one of a collection of design-forward, boutique lifestyle hotels and resorts. It features amenities including a high-end restaurant, 20th floor rooftop bar with panoramic views of downtown, a 5,000 square-foot pool deck with pool bar on the fourth floor, a fitness center, spa, valet parking and 24-hour concierge and in-room dining services.
---
Canopy by Hilton
Another highly anticipated hotel opened in March 2021. Canopy by Hilton integrates the Civil War-era Alamo Fish Market building into its 20-story design. Incorporating the building into the hotel is not only an integral element of the authenticity of the Canopy brand, but also maintains an important historic element to the corridor. Canopy San Antonio River Walk features 1,102 square feet of meeting space, 195 rooms and a restaurant with an outdoor terrace overlooking the River Walk.
---
Estancia del Norte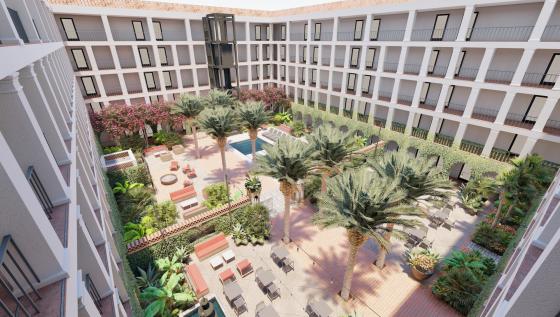 The Estancia del Norte opened in the Uptown district in April of 2021. Originally constructed as La Mansion Del Norte in 1978, Estancia Del Norte transforms a piece of San Antonio history into a modern space for celebration, designed to showcase the vibrant traditions of Mexico, Spain, and Texas. The hotel offers 277 guest rooms including 12 luxury suites, the Grand Courtyard replete with a luxury pool and gardens, local artwork throughout the hotel, conference center including the over 7,000 square-foot Estancia Ballroom, the Paseo Bar and Lazo with Don Strange, the first restaurant from renowned San Antonio catering company, focusing on regional South Texas cuisine. 
---
The Red Berry Estate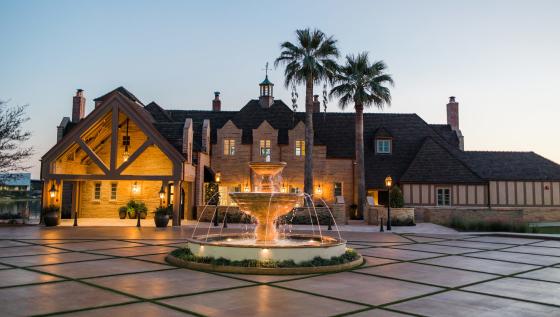 Just minutes from downtown, The Red Berry Estate is a storied lakeside mansion that was lovingly restored and reopened in late 2020. The Red Berry Estate now has 15,000+ sq. ft. of entertaining space, including a Mansion Ballroom, a spacious Lakeside Ballroom, and a Casino with Bar & Lounge, as well as new outdoor spaces capable of hosting large groups, including a new Lakeside Veranda, Lakeside Lawns and Lakeside Fountain areas. The restored 12-acre lake provides an unrivaled event backdrop, featuring in-lake fountains and views of downtown. The venue accommodates motor coaches and is supported by the award-winning event professionals at Rosemary's Catering and The RK Group.
---
San Antonio Botanical Garden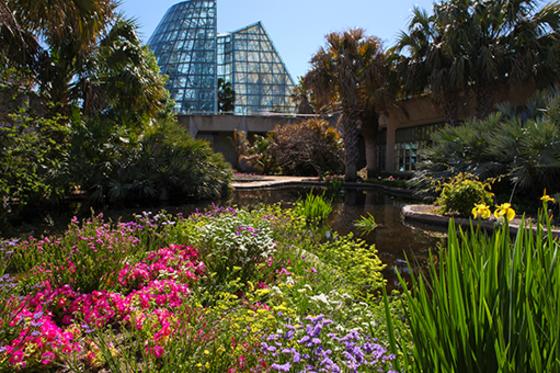 The San Antonio Botanical Garden completed the first phase of its expansion in early 2018. New additions include the Goldsbury Foundation Pavilion & CHEF Teaching Kitchen where groups can take part in interactive cooking activities that incorporate the bounty of the surrounding garden. In 2020, the Botanical Garden unveiled the all-new Betty Kelso Center, an education and event center with an additional 9,000 square feet of rentable space featuring huge windows, sliding glass doors and a wraparound patio.
---
Ruby City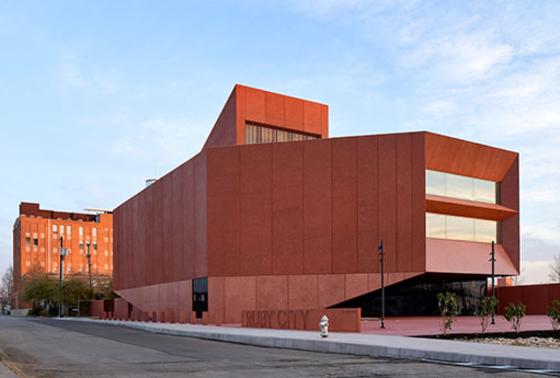 One of the most exciting additions to the art world, Ruby City is part of Linda Pace Foundation's contemporary art center. Conceived by Linda Pace (1945-2007), and designed by Sir David Adjaye, the modern crimson-hued building has transformed San Antonio's skyline. The museum houses the Foundation's growing collection of more than 800 paintings, sculptures, installations and video works by contemporary artists from around the world.
---
The Transformed Witte Museum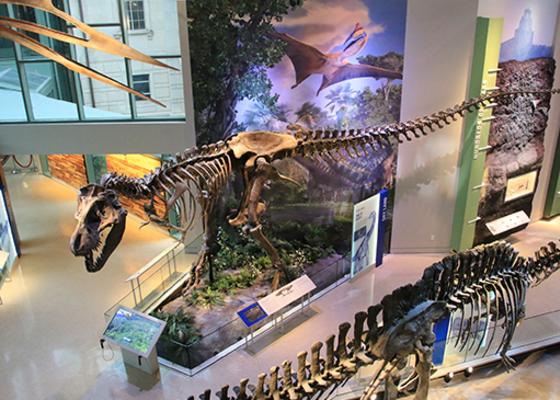 The Witte Museum has debuted its once-in-a-century transformation, bringing more than 170-thousand square feet of renovated and expanded exhibition space to the banks of the San Antonio River. The new Witte offers meeting planners something great to work with including the Mays Family Center with a majestic 10,000 square-foot space designed to host blockbuster exhibitions and special events. The museum also features the Naylor Family Dinosaur Gallery, numerous galleries that explore the story of Texas through art and diverse collections, the H-E-B Body Adventure, and The South Texas Heritage Center, among other historic and cultural attractions on its 10-acre, garden-laden campus.
---
San Pedro Creek Culture Park​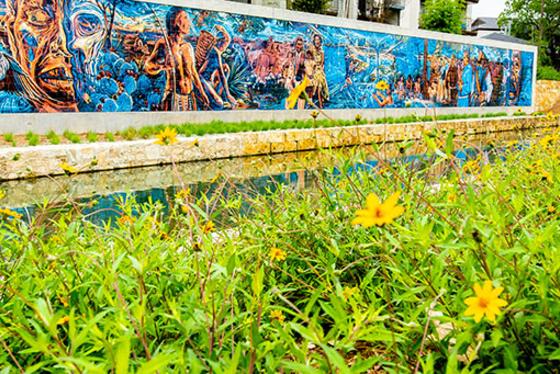 The first segment of the much-anticipated San Pedro Creek Culture Park – a one-of-a-kind urban greenspace located on the western edge of downtown San Antonio. The world-class linear park transformed San Pedro Creek into a restored natural creek habitat and greenspace. Combining purpose with beauty, San Pedro Creek Culture Park offers group friendly public spaces and venues.
Confluence Park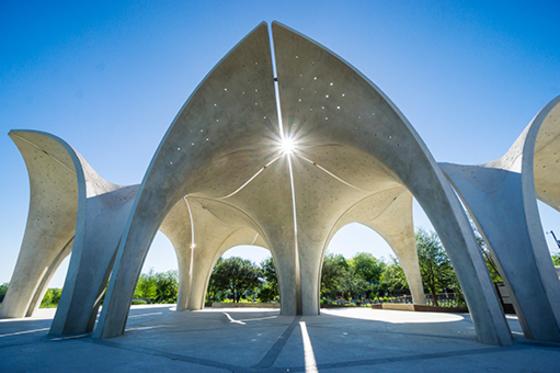 South of downtown, Confluence Park is a new $13.7 million park designed for learning and recreation, inspiring visitors while teaching environmental science and sustainability. Featuring several pavilions, venues and green space, Confluence Park is a popular place for group events.
---
Culinary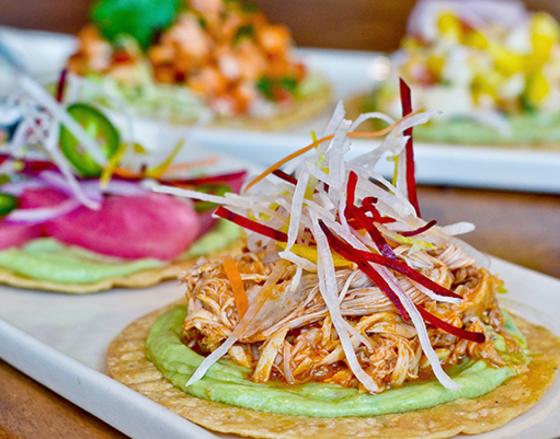 San Antonio's restaurant culture has moved into the limelight as acclaimed chefs, as well as talented new chefs from the Culinary Institute of America San Antonio, continue to make their mark. In fact, in 2017 San Antonio was designated 'Creative City of Gastronomy' by UNESCO for its rich and confluent culinary scene. With the perfect combination of quality, variety and hospitality, dining in San Antonio offers incredible food served everywhere from upscale steak houses to humble food trucks.
With more than 39 million visitors each year, San Antonio is a destination worth visiting. We have it all. Get to know us better and scroll through our news articles and accolades below to see what others are saying…
Plan ahead to experience festive, culturally-rich, and family-friendly events you won't want to miss on your next visit to San Antonio. Browse our calendar listings below to learn more.