HISTORIC SAN ANTONIO: BRAVE OLD WORLD
Come and breathe in the life of historic San Antonio. The city's rich culture offers an authentic glimpse of early Spanish colonial life in the Southwest. As the first civilian settlement in Texas, San Antonio de Béxar was founded in 1718. Today, many of the city's early architectural and cultural elements remain, allowing visitors to visit the historical sites in San Antonio and see into the city's storied past first-hand. Our brave old world is your next, new adventure. Join us as view these historical sites and landmarks with modern-day events, celebrations, and fun.
UNESCO World Heritage Site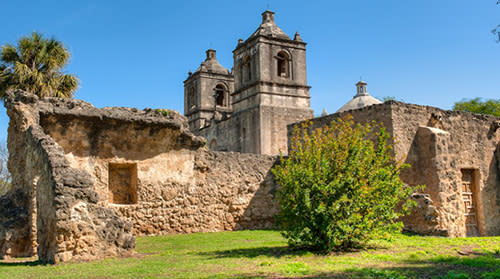 Named the first and only World Heritage Site in Texas by the United Nations Organization for Education, Science and Culture (UNESCO), the designation includes the city's four southernmost Spanish colonial missions – Concepción, San José, San Juan, Espada, and the famous Alamo. Located in Downtown San Antonio, San Antonio Mission National Historical Park is one of the most popular historical sites in San Antonio
San Antonio Culture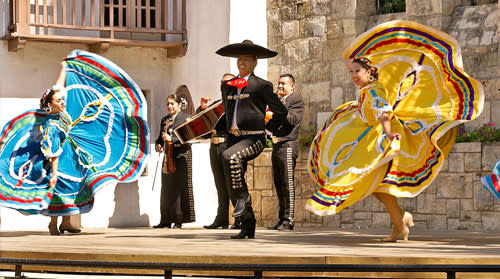 Our roots run deep, our heritage is rich and our confluence of cultures is celebrated in historic San Antonio. We !Viva! for Fiesta, wear silver and black for our Spurs and beam with pride in our distinction of Military City USA®. Come discover what's old and explore what's new in our diverse communities, offerings, and celebrations.