Hiring Temporary Event Staff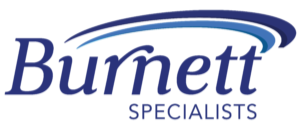 Trust your next event to Texas' most respected Convention, Special Events & Projects Support management team.
Let us help your next event run smoothly by providing expertly trained temporary staff. Our employees work hard to turn your vision into reality.
Having placed and managed staffing employees for large and small events, conferences, and conventions in major Texas cities since 2004, we have the resources to provide the professional temporaries you require.
Past Staffing Projects
The Super Bowl – multiple years
The NBA All-Star Experience & Basketball Games
Formula 1 Race Days
Business Conferences
Technology Conferences

Example: OTC – Offshore Technology Conference

Mock Juries
Focus Groups
Inventory Projects
Retail Expos
Secret Shoppers
Seasonal Events
NCAA College Football Games
Amazon Fulfillment Center Installations
Testimonials
Volunteer Services Manager | North Texas Super Bowl XLV Host Committee – Dallas
"We contacted Burnett/Choice Specialists to provide us with event staff support. They provided eager, professional staff that was willing to take on any task assigned. Their staff was flexible and even weathered the incredible weather challenges to attend their assigned shifts. Choice Specialists' reaction to our requests was prompt and professional. We're grateful for their support."
Senior Planner | Executive Events, Inc. – San Antonio
"I wanted to send my sincere thanks and gratitude for Burnett Specialists last week. All your staff was personable, prompt, and professional. Our client was thrilled with the results. I can't thank your team enough for their frequent contact, dropping by or calling to check in with me during the show, and bringing the warm gifts.
"It was a pleasure working with you, and I will not hesitate to contact you again when I'm in Texas as well as refer you to the other planners in our company."
Senior Meetings Manager | Pri-Med – Houston
"I wanted to thank your entire staff for another very successful Pri-Med show this year. Once again, your temp staff impressed our team with their professionalism, enthusiasm, and dedication. Our show is long hours, and your folks were there ready to keep working each day. Your supervisor was fantastic! She had a great relationship with the staff, handled last-minute requests with ease, and was always attentive to the show's needs."
"Overall, our experience for the past 5 years with Burnett Convention Specialists has been incredible. You are one of the most experienced and professional staffing agencies we work with. See you next year!"
Owner | The Wedding Fair – San Antonio
"For many years, I tried to fill all my staffing needs myself for the shows I organize. I spent a lot of time locating enough temporary help to fill all the positions I had open. I finally decided that I would give Burnett specialists a call and see what you could do. I do not know why I waited so long. I am looking forward to having your help in all my future shows."
About Burnett Specialists
Established in 1974, Burnett Personnel Services was founded by Sue Burnett with just five employees. Today, Burnett Specialists boasts an outstanding portfolio of 9 offices in 6 major Texas cities, including Houston, The Woodlands, El Paso, San Antonio, Austin, and Dallas. In Dallas, we operate as Choice Specialists. Recently, we were named one of the nation's "Best Staffing Firms to Work For" and listed on the Top 100 "US & Canada Diversity Staffing Firms" in 2020 by Staffing Industry Analysts.
For nearly 50 years, Burnett has steadily grown into a nationally certified, woman-owned business. We are also the largest employee-owned staffing and recruiting agency in Texas and the 16th largest employee-owned company in the United States.
Being an employee-owned company gives us an edge over our competitors because each employee exhibits and practices an "owner mentality." Our candidates and client employers work side-by-side with an employee-owner of the company through every step of the hiring process.
Contact Your Local Burnett Specialists Convention & Event Experts
Alicia De Leon 
Regional Sales Manager
Main: (713) 977-4777 | Direct: (713) 358-1438
Alicia@burnettspecialists.com
Ashlee Steele
Operations Manager
Main: 210.341.8400 | Direct: 210.477.5411
ashlees@burnettspecialists.com
85 NE Loop 410 #314 San Antonio, Texas 78216