Experience San Antonio
Never Expected. Forever Surprising.
Plan a meeting your team will never expect. Create a unique, unforgettable attendee experience that extends beyond the conference room. Surprise them with customized opportunities to meet, learn, and play. A city of constant transformation, bursting with new attractions, revitalized historic sites, and seasonal events, San Antonio offers something for everyone. Come discover the classics and experience what's new. Visit San Antonio.
River Walk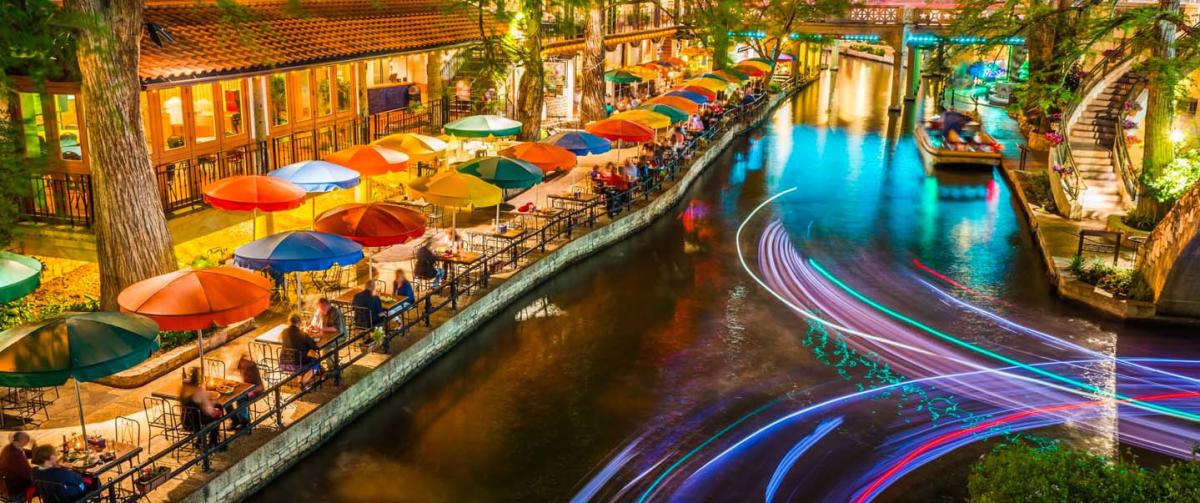 The San Antonio River Walk, known as the "world's largest hotel lobby," offers a beautiful and historic setting for networking, exploring and entertaining. Its shaded stone pathways wind along the gently flowing San Antonio River through the city center, linking convention facilities, hotels, restaurants, shops, theaters, historic sites and other attractions. Now a 15-mile urban waterway, the Museum Reach and Mission Reach sections extend north and south of downtown, allowing visitors to further explore the city by foot, bike or canoe.
---
Pearl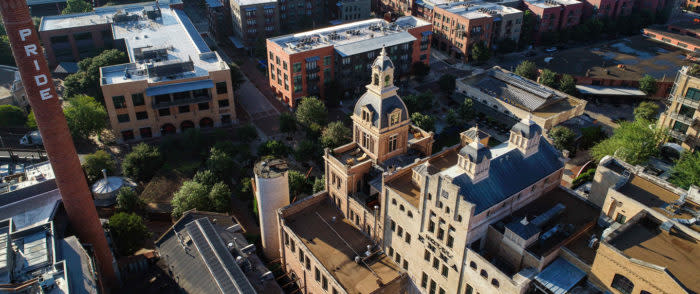 A former brewery, Pearl's legacy lives on as a popular mixed-use space along the River Walk, just north of downtown. The 22-acre site is bursting with local eateries, unique boutiques, nightlife, green space, splash pads, and a farmer's market on weekend mornings. It's also home to The Culinary Institute of America, San Antonio, and the illustrious Hotel Emma. With so much to see, do, and explore, the Pearl offers a variety of unique venues for event spaces, meetings, receptions and special events. 
---
Hemisfair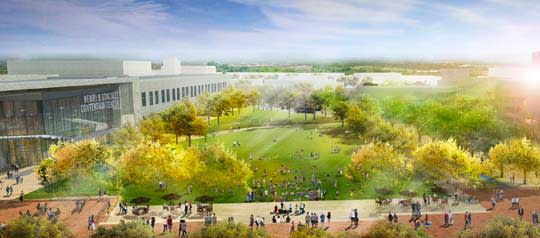 Hemisfair is more than just a park. It's a place where San Antonio meets. Once the site of the 1968 World's Fair, Hemisfair is undergoing a three-phase renovation project in order to create a mixed-use development in the heart of the city. Adjacent to the Henry B. González Convention Center, attendees can walk to and from the space to experience local shopping, dining, entertainment, and gorgeous green space. It's a fantastic place to host an event!
---
World Heritage: Alamo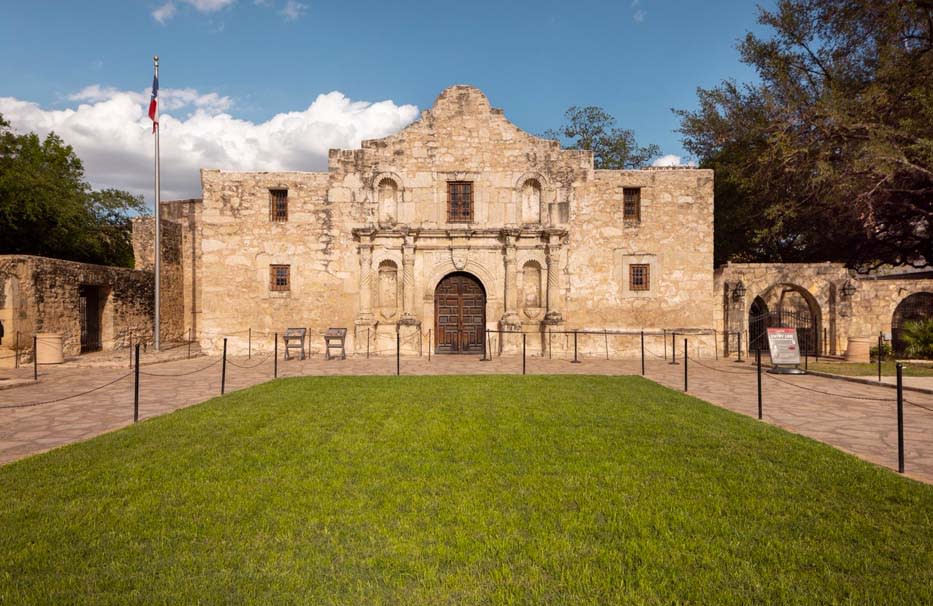 The Alamo is a gem of Texas history. Visitors are invited to rediscover the history of the 4.2-acre complex. Founded in 1718 as the first mission in San Antonio, the Alamo served as a way station between east Texas and Mexico. Today, the Alamo features interactive exhibits and hosts reenactments of the Texas Revolution. Just steps from the River Walk, the Alamo complex can be rented for receptions, private meals, and group activities. What's more is the Alamo is currently undergoing renovations to further enhance the reverence and dignity of the site including a new museum and making the plaza a pedestrian-only zone. The Alamo is one of five eighteenth-century Spanish Colonial missions which are cultural focal points for the city. Mission San Antonio Valero (the Alamo), Concepcion, San Jose, San Juan and Espada have been designated as a United Nations Educational, Scientific and Cultural Organization (UNESCO) World Heritage Site.
---
King William/Southtown the Arts District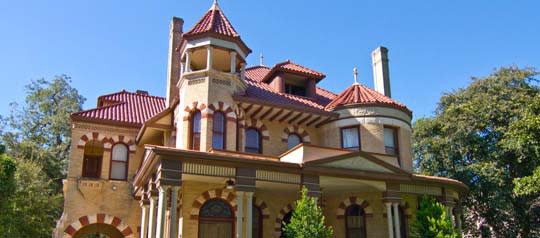 An urban village at the southern tip of downtown, and home to an interesting mix of restaurants, galleries, coffee shops, studios and artisans, Southtown originated in 1991 as part of a neighborhood revitalization project. Today, it's everyone's favorite place to be. Grab a local brew at the Blue Star Arts complex, then stroll the streets for local artisan finds, or take a brisk walk or bike ride along the local, less-crowded stretch of the River Walk. For an intimate social event or group gathering, Southtown has just the spot! 
---
La Villita Historic Arts Village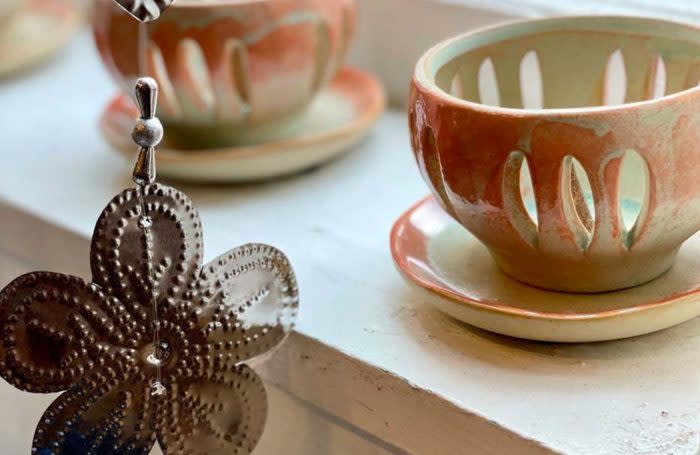 Located on the south bank of the River Walk, La Villita was San Antonio's first neighborhood. Now an art community, La Villita offers over 25 galleries, boutiques, and restaurants in a nature-filled setting. Consider booking an intimate space in this historic village for a culturally-unique dining and shopping experience to enhance your meeting and convention stay. Currently undergoing renovations, the plan will add three, locally-owned restaurants, as well as infrastructure improvements by 2021.
---
Market Square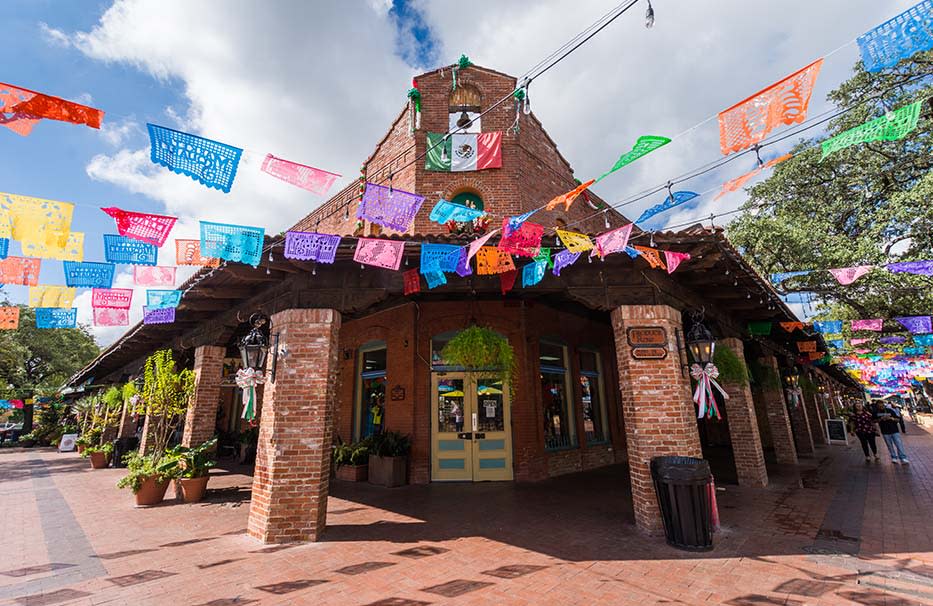 A three-block outdoor plaza lined with shops and restaurants in downtown San Antonio, Market Square is the largest Mexican market in the United States. The "El Mercado" and the "Farmer's Market Plaza" boast more then 100 locally-owned shops. Give your group a self-guided tour of the sights and flavors of old Mexico and find authentic Talavera pottery, exotic curios and handcrafted works of art. Stay for the gourmet Mexican cuisine at Mi Tierra and La Margarita, or kick back at the Farmers Market Food Court. Don't miss this San Antonio staple and give your group the gift of culture with authentic dining, shopping, and entertainment. 
---
Culinary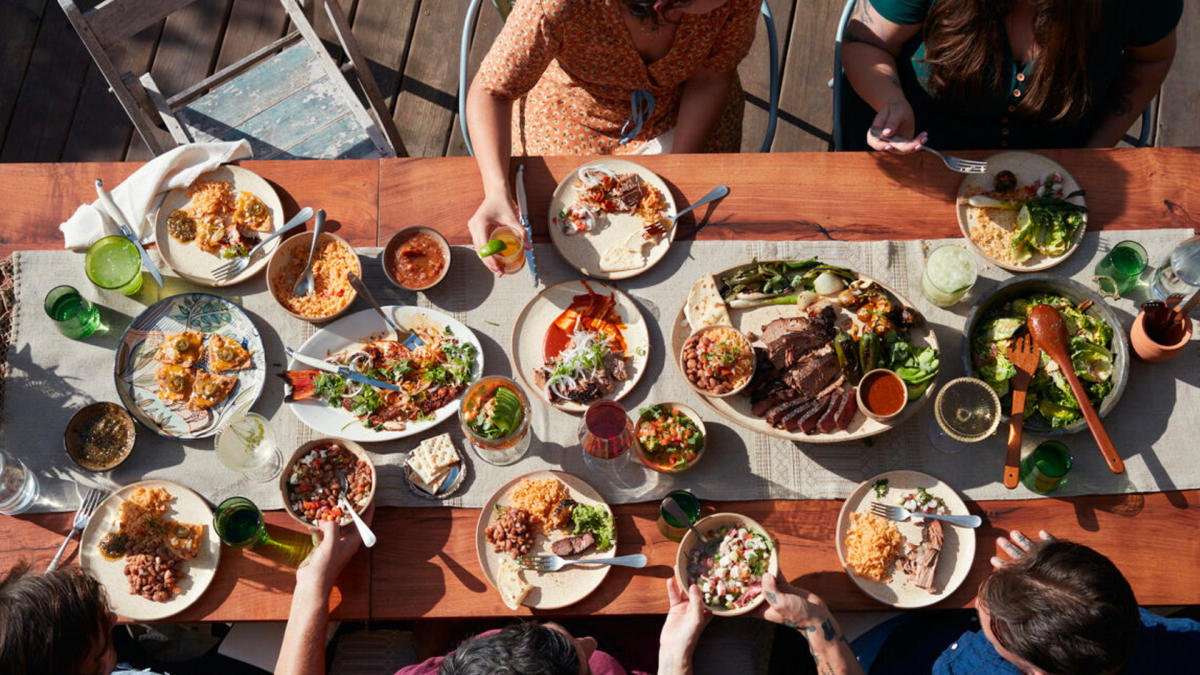 San Antonio might just be the world's largest kitchen. The city's culinary heritage derives from European and Mexican traditions of generations ago. Today, it blends that heritage with new, homegrown talent from the Culinary Institute of America San Antonio for a food and drink scene bursting with originality, bold flavors, and Tex-Next fun. Recently designated a UNESCO Creative City of Gastronomy for its rich and confluent culinary scene, San Antonio combines quality and variety to meet every foodie's needs. From white tablecloth to savory food trucks to genuine steakhouses and BBQ joints, there's always something new and different for groups to experience.
---
Arts & Culture​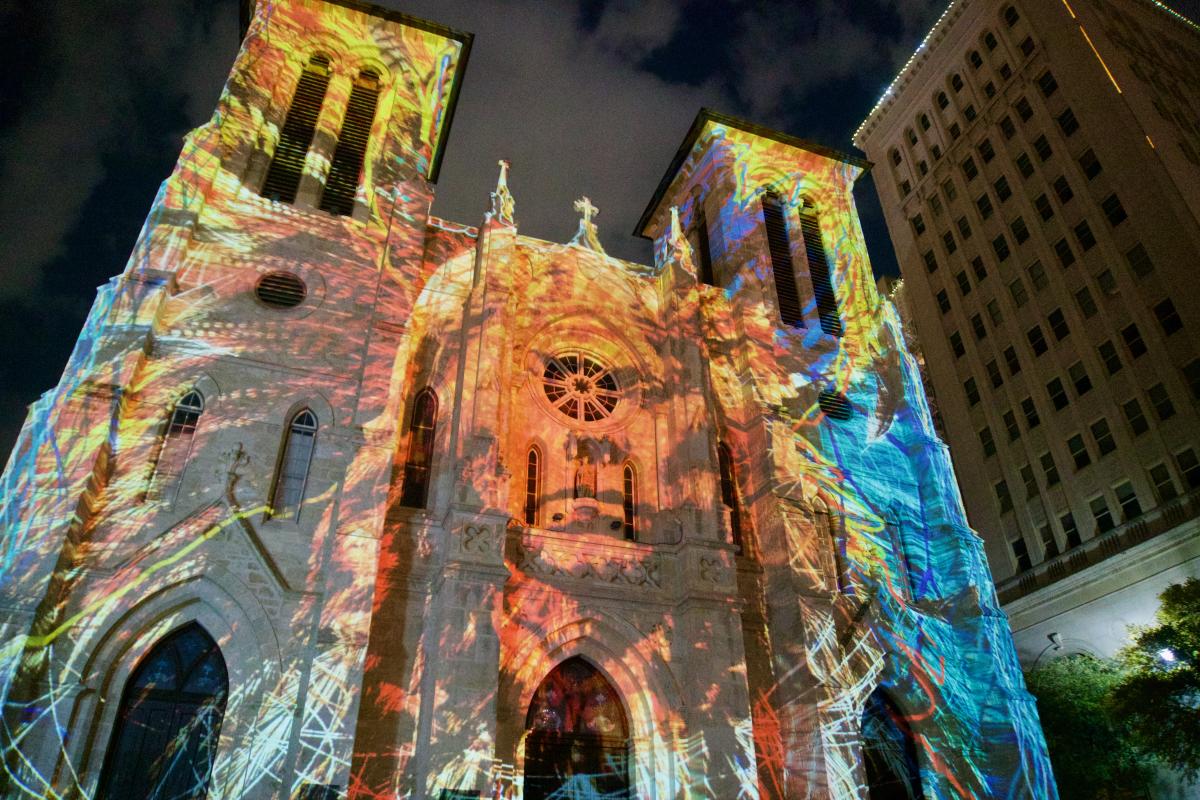 Only in San Antonio do Mexican, German and Old West cultures combine to create an arts and culture scene like no other. In the heart of downtown, visit the San Fernando Cathedral, the oldest operating cathedral in the nation and home to a world-class video art installation, The Saga . Take a walking tour of the King William Historic District. Or, explore the thriving arts community in Southtown. Then, explore our museum scene – Ruby City, The Witte Museum, San Antonio Museum of Art, The McNay Art Museum, and the Briscoe Western Art Museum– for collections of modern, classic, Latin American, European, and Western art. For outdoor fun, consider a stop at the San Pedro Creek Culture Park – a linear, one-of-a-kind urban greenspace located on the western edge of downtown San Antonio. Combining purpose with beauty, many of these attractions offer group friendly public spaces and venues.
---
Texas Hill Country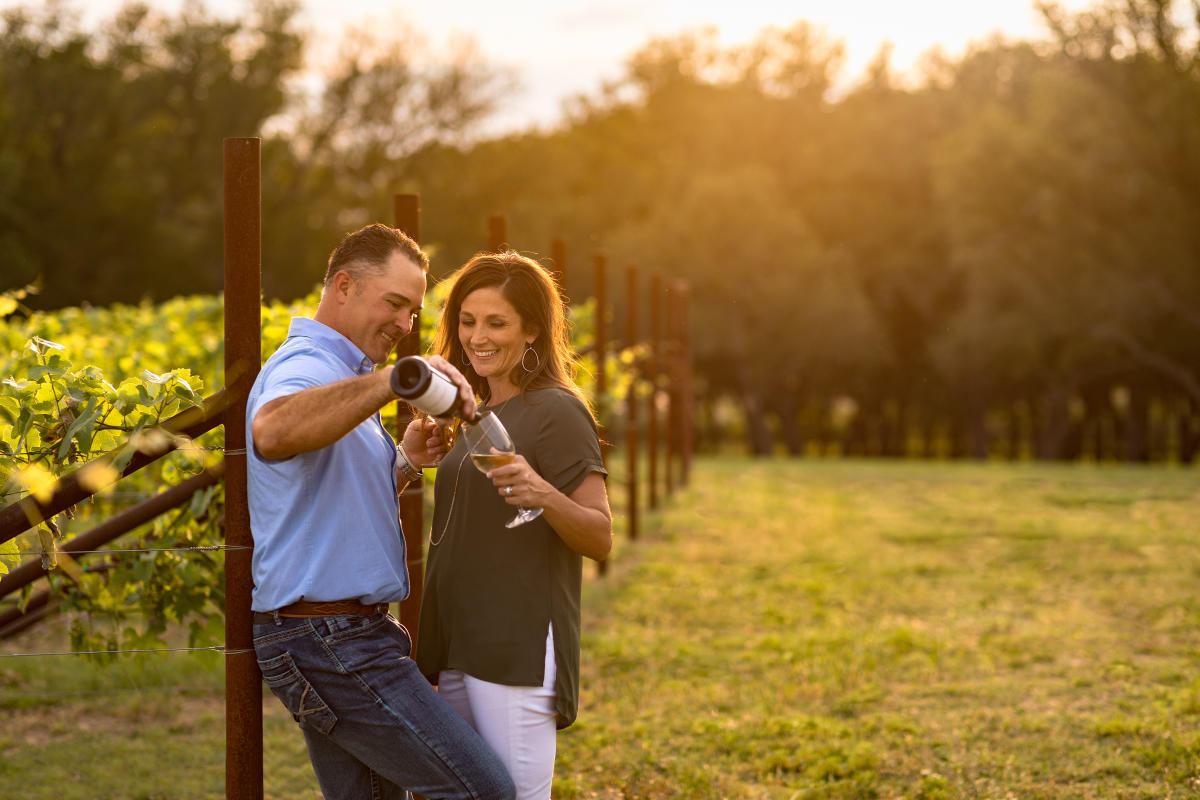 San Antonio is conveniently perched on the southern edge of the Texas Hill Country, offering visitors the opportunity to visit the best of both city and country life. Storybook farms and ranches dot the countryside, and you may even still hear folks speaking German in Fredericksburg, Boerne and New Braunfels. Picturesque small towns and a variety of outdoor adventures are just a short distance away – think boutique shopping down Main Street, hiking and biking through rolling, scenic terrain, and vineyard tours galore.
---
Group & Family Fun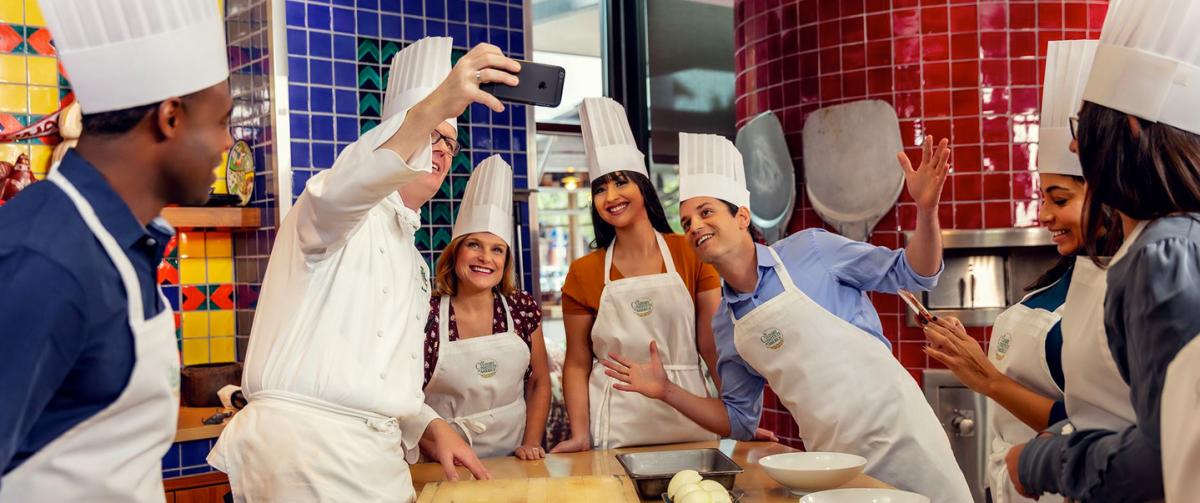 Here, we know how to have fun. With ideal year-round weather, San Antonio is the perfect place to get outdoors. Tee off at more than 50 area golf courses. Or, check out the city's several high-profile theme parks for thrilling rides, live shows and entertainment, and plenty of family fun. SeaWorld San Antonio, Six Flags Fiesta Texas, Splashtown, Schlitterbahn, and Morgan's Wonderland are fan favorites for all ages. Or, consider the San Antonio Zoo, in historic Brackenridge Park, with new exhibits debuting seasonally.
San Antonio welcomes and celebrates all! When you visit or meet in San Antonio, you…
The 7th largest city in America, San Antonio is home to 15 area colleges and…
San Antonio, Anaheim, Baltimore. Three cities committed to successful meetings. Learn…