Brand-New 2022-2023 Official Visitor's Guide Out Now 
With the start of summer vacation travel, Visit San Antonio proudly launched the brand-new 2022-2023 Official Visitor's Guide. Available in both English and Spanish, the new digital-only visitor's guide serves to provide visitors with essential information for how to make the most of their time in the Alamo City.  Browse through over 84 pages of attractions, restaurants, museums, things to do, itineraries, and more!  
Aren't You Ready for Real & True? 
By now you are sure to have seen our latest branding campaign – Real & True, but have you seen our latest Real & True Brand video? While we have a collection of Real & True videos out now, highlighting some of San Antonio's key storytelling pillars – Arts & Culture, History, Fun, Culinary, we also have an overarching brand anthemic video that captures the heart and essence of San Antonio's Real & True campaign. Give it a view. We'll start planning Phase 2 of this campaign to focus on other key pillars such as Outdoors, Meetings and Conventions and our City's Growth.  Aren't you ready for Real & True? 
Social Media 
All Visit San Antonio social channels experienced growth in followers in May which translated to an increase in engagements as well. We released our "A Conversation on San Antonio Culture – Museums" video series on our social channels, which our followers enjoyed. Additionally, our Twitter followers were very enthusiastic in May – Visit San Antonio lead in Twitter mentions and percentage increase of followers among our Texas competitors.  
 
The River Walk social channels also experienced a strong May with an almost 18% increase in audience growth across all channels. The River Walk audience enjoys engaging with live videos from events, and they did just that with the Pride River Parade. Instagram stories and posts from the weekend's Pride event brought in over 64,000 impressions over the weekend.  We look forward to continued strong engagement with the Armed Forces River Parade.  
Online Engagement 
Visit San Antonio surpassed 6 million online engagements (OLE) in May. While this is great news, we are noticing a trend in engagements from our other social channels surpassing our engagements from Facebook. We are taking this into consideration as we strategize our digital marketing efforts. On our website, among our 327,000+ users, 86% were new users. Overall, the website experienced over 726,000 pageviews with our Things to Do page leading the most visited site pages behind our homepage.  
Summer Events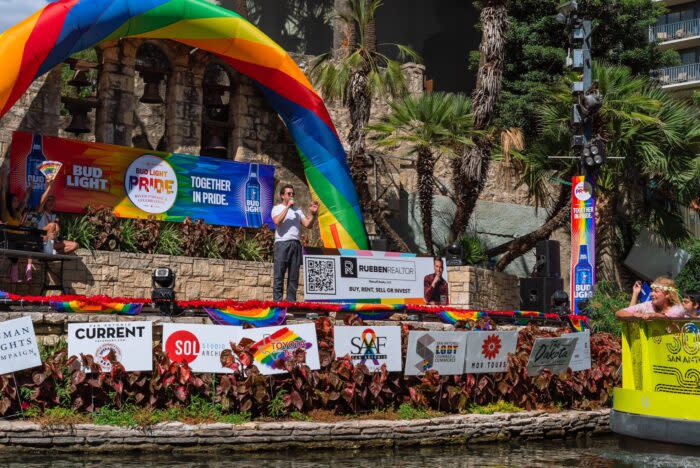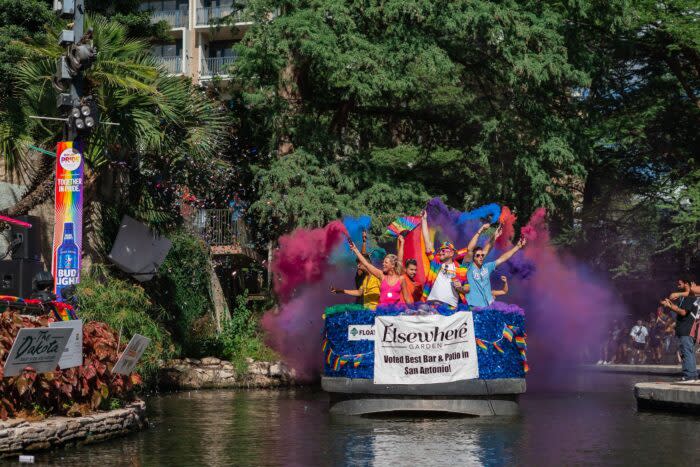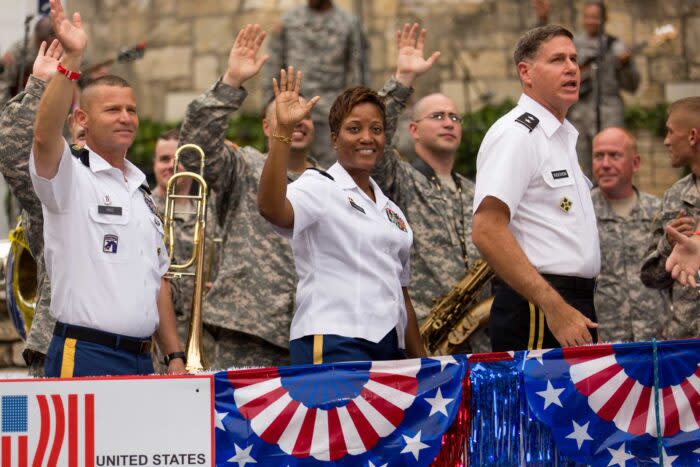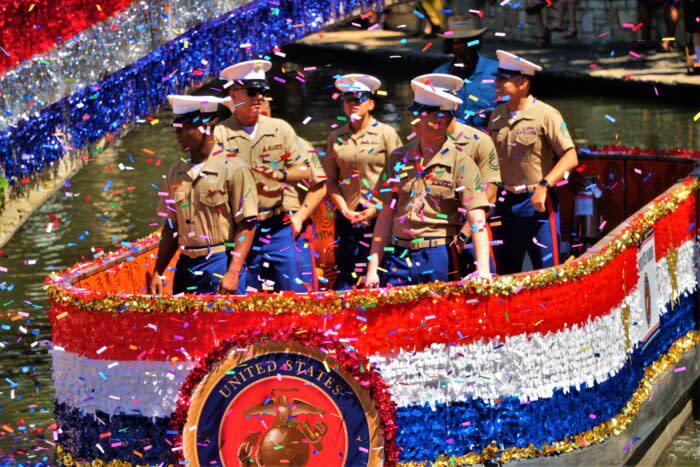 Make plans to attend summer events in San Antonio. We recently had a successful event while making Pride history at the River Walk with the first-ever Bud Light Pride River Parade & Celebration. Visitors were treated to festivities and entertainment at La Villita before heading over to the River Walk for two Pride parades – one downtown, and one at the Lock & Dam to the Pearl.  
If you missed this event, be sure to mark your calendars for our next river parade celebration on July 2nd when we will be celebrating our military at the Armed Forces River Parade. The River Walk will be donned in red, white, and blue as we salute the men and women in all branches of the United States Armed Forces with patriotically decorated floats carrying all branches of military personnel and numerous businesses and nonprofits who honor and support active and retired military. 
Submit Your Events – Now With Updated Event Submission Guidelines 
In order to better serve our target audience of San Antonio visitors and to preserve the integrity of our Visit San Antonio Event Calendar, new event submission guidelines are now in place. If you have an event that follows these guidelines and appeals to visitors of the Alamo City, submit your event today for placement on the Visit San Antonio Event Calendar. Event submissions from both Visit San Antonio Members and Non-Members alike are welcome. For questions regarding the Visit San Antonio Event Calendar and event submission process, please email marketing@visitsanantonio.com.