Convention Leads – 2022 FYTD 
| | | | | | | | | | | | | | |
| --- | --- | --- | --- | --- | --- | --- | --- | --- | --- | --- | --- | --- | --- |
| | October | November | December | January | February | March | April | May | June | July | | | Total |
| 2021/22 | 169 | 173 | 161 | 214 | 217 | 277 | 229 | 308 | 291 | 255 | | | 2,294 |
| 2020/21 | 52 | 55 | 52 | 75 | 102 | 122 | 145 | 163 | 174 | 224 | | | 1,164 |
Convention Sales Event Production – 2021 YTD 
| | | | | | | | | | | | |
| --- | --- | --- | --- | --- | --- | --- | --- | --- | --- | --- | --- |
| | October | November | December | January | February | March | April | May | June | July | Total |
| 2021/22 | 26 | 25 | 47 | 31 | 57 | 42 | 40 | 45 | 58 | 51 | 422 |
| 2020/21 | 9 | 8 | 8 | 10 | 16 | 17 | 25 | 23 | 34 | 36 | 186 |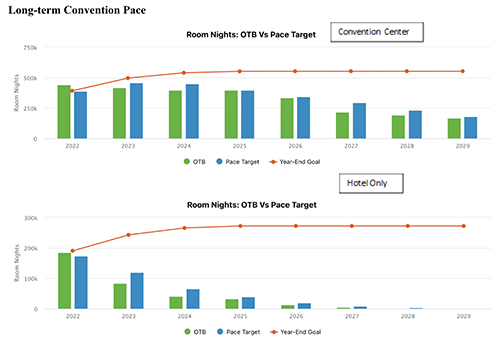 Sales Travel/Partnership Opportunities  
July 2022 – we participated in the following events in July:  
Destination International Annual Convention – July 19-21, Toronto, Canada 
August 2022 – we will be participating in the following events in August: 
Connect Marketplace – August 8-10, Detroit, MI 
SISO Leadership Conference – August 9-11, Oklahoma City, OK 
ASAE Annual Meeting – August 20-23, Nashville, TN 
Smart Meetings 3-Day Experience – August 28-30, Nashville, TN 
Maritz Next& - August 29 – September 2, Tampa, FL 
To see what other opportunities there are to partner with Visit San Antonio please go to our partners' website (members.visitsanantonio.com). 
August Group Recap: 
This month Destination Experience Team provided support to (9) meeting/convention groups and (17) small meetings/events convening in San Antonio who represented over 19,000+ attendees and over 31,600 total room nights.  The estimated economic impact of these groups was $31 million. The Destination Experience Managers coordinated and led six (6) planning site visits during the month for groups who will meet in San Antonio between 2022 and 2023.  
Representatives from Destination Experience were present to promote San Antonio at  
Upcoming September Citywide Groups (1,000+ Peak): 
San Japan (September 2-4) 
Veterinary Emergency and Critical Care Society (September 7-11) 
Phil Waldrep Women of Joy (September 16-18) 
Texas Association of School Administrators and Texas Association of School Boards (September 23-25) 
American Orthotic and Prosthetic Association (September 28-October 1) 
Group Activity Spotlight: 
The Church of God 2022 International General Assembly took place in San Antonio July 25-29. Over 8,000 attendees from around the world convened in San Antonio to worship, conduct the business of the Church of God and provide fellowship to the city of San Antonio. On Thursday, July 28, The Church of God, in partnership with Operation Compassion distributed blessing boxes containing food and supplies to over 400 San Antonio families in need. This was the first time the Church of God General Assembly has met in-person in more than 2 years and 2022 marks the 6th time they have congregated in San Antonio.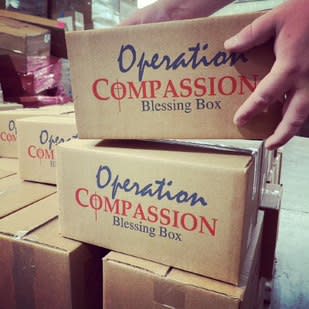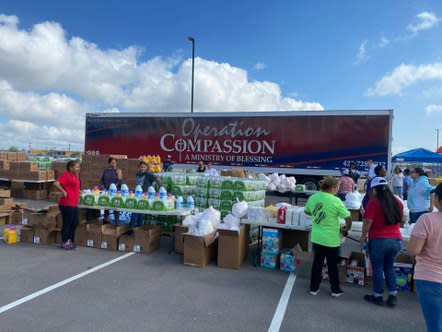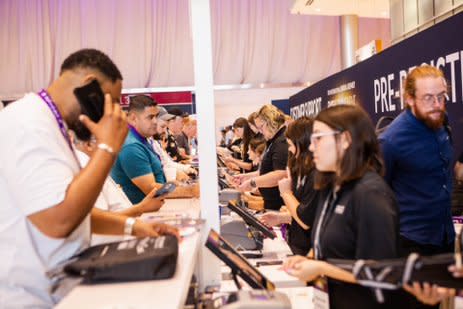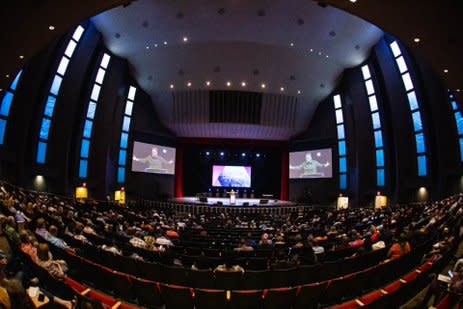 National Celebrate Services Week! 
Visit San Antonio hosted our annual National Celebrate Services Event on Thursday, August 4 at the St. Anthony Hotel in support of Event Service Professional Association's (ESPA) National Celebrate Services Week (August 1-5, 2022). This year's event featured keynote speaker Aubri Nowowiejski who is an award-winning event producer and international. Aubri delivered a motivational presentation and inspired all to "Hit the High Note" in our careers and lives. The event recognized outstanding service professionals in our city.  
Eight nominees were spotlighted:  
Debbie Brandt, Senior Event Manager, Marriott Rivercenter & Riverwalk Hotels  
Delia Garcia, Event Manager, Henry B. Gonzalez Convention Center 
Elise Medina, Catering and Conference Services Manager, Hotel Valencia  
Paula Hobbie Wright, Event Services Manager, Alamodome  
Shannon Temple, Conference Services Manager, Omni La Mansion del Rio & Mokara Hotel and Spa 
Shelley Espinoza, Venue and Event Services Manager, The RK Group at The Red Berry Estate  
Virginia Melendez, Front Desk, Wyndham Garden San Antonio Riverwalk  
Yojainna Otero, Director of Catering & Convention Services, The Westin Riverwalk San Antonio 
Each nominee received a nomination from a client or colleague in the meetings/event industry. It was a competitive year filled with great nominations. Paula Hobbie Wright was awarded the prestigious honor of "2022 Services Professional of the Year."  ESPA began the program in 2010 to celebrate the amazing work happening in our industry. Congratulations to all the nominees! San Antonio is lucky to have you all representing our great city.