Dear Valued Partners: 
Soon after I arrived at Visit San Antonio, I unveiled my 100-day plan for what I hoped to accomplish as head of the organization. It is hard to believe we are already heading into the final third of those hundred days. If I know one thing is true, I have not looked back once in the past 58 days. 
The first two months have been a whirlwind, including the opportunity to cross paths with so many of you as I acclimate to this wonderful, authentic community and its dynamic tourism and hospitality industry. I am prepped and look forward to continuing this journey for many years ahead.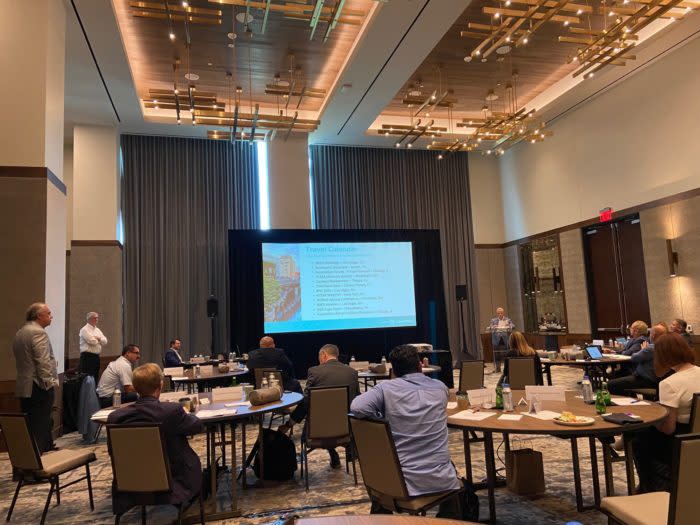 I have discovered one thing already in my brief tenure here: You, our members and partners, and our community as a whole value and appreciate tourism, meetings and conventions. This is a refreshing and welcome change.  
Last week was particularly busy, as we held the annual planning retreats for our Tourism Public Improvement District and Visit San Antonio Boards of Directors. The gorgeous Thompson Hotel hosted the gatherings, which allowed board members to hear reports from our organization's leaders and to offer input on our strategic plan for next year. 
We are ambitious for success for our industry, as San Antonio continues to recover from an unprecedented period of turmoil. I thank all the board members who took the time to offer their knowledge and guidance as we look to the future. 
Just last week, San Antonio, already enjoying a tremendous resurgence in leisure visitation, saw an all-time record attendance at the Texas High School Coaches Association Coaching School and Conference. More than 14,100 attendees, arriving from every corner of the state, enjoyed our destination July 18-20. The THSCA conference represented a stunning and invigorating rebound in our convention business. 
And there is more to come, as the THSCA event kicked off a stretch of 32 meetings still on tap for the rest of the year, including more than 100,000 total attendees and $101.1 million in economic value.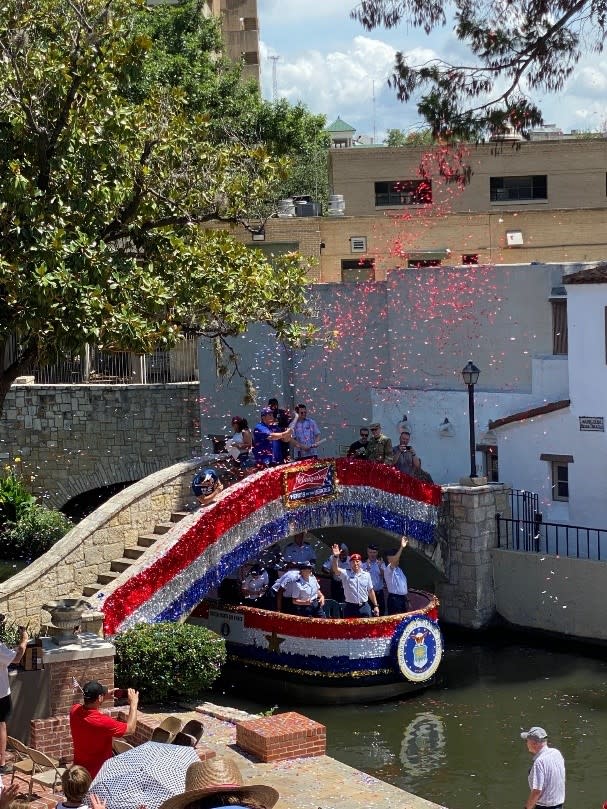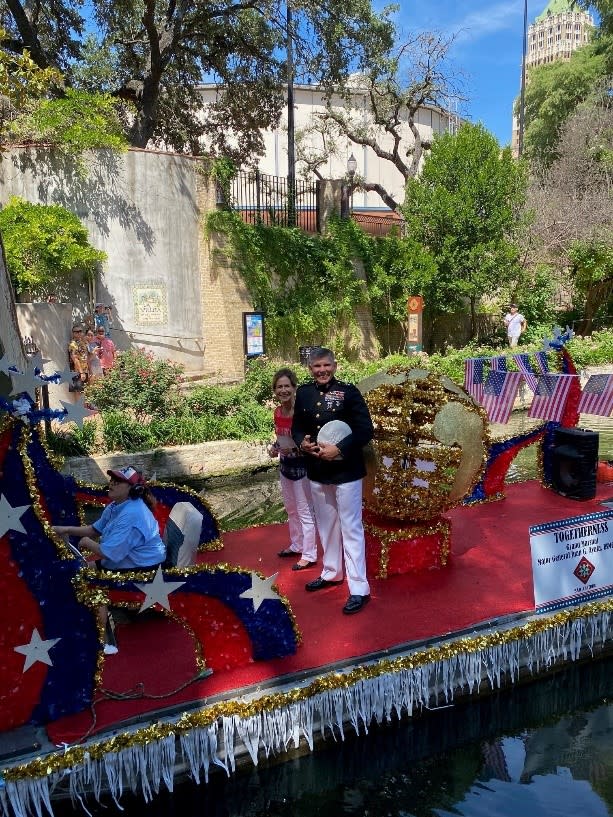 The coaches arrived not long after the San Antonio River Walk hosted its first significant event in more than a year. The Armed Forces River Parade, which took place July 3, included 19 patriotically adorned floats showcased before several thousand spectators. It was the first event held in "Military City, USA," since the San Antonio River Walk Association integrated services with Visit San Antonio, and featured musical entertainment, confetti cannons, selfie stations and other goodies. 
As part of my initiative to meet as many partners and influencers as possible in San Antonio, I enjoyed the first of several City Council tours when, on July 15, I visited Councilwoman Adriana Rocha Garcia and explored District 4. Through stops at sites such as Pearsall Park, the Texas A&M-San Antonio campus, Port of San Antonio and Traders Village, I experienced first-hand many of the things that make our community so special. Indeed, I stopped at Fuerza Unida and bought one of their beautiful guayabera shirts. I urge you to visit this wonderful establishment in District 4! I look forward to more tours coming up. 
A priority for me is positioning San Antonio and its impactful hospitality sector for success through strong relationships at every level of our industry. We took a strong step in that direction this month when I was elected to the Board of Directors for the American Society of Association Executives (ASAE), which includes nearly 50,000 members representing 7,400 organizations. ASAE is considered one of the prominent groups providing networking, learning resources, advocacy and future-oriented research for the association community. 
As we work to grow our convention business, it is important that San Antonio has a seat at the table with these powerful association leaders and I am humbled and honored to represent San Antonio as a member of the ASAE Board of Directors. 
In addition, there are optimistic numbers to report. In the latest report on hotel occupancy and revenues from Smith Travel Research (STR), we saw continued gains across the board. In comparison to the pre-pandemic figures from June 2019, we are still lagging in most categories, but the gains have been impressive. Hotel occupancy was at 69.3 percent in June, the highest total we've seen since the arrival of COVID-19 (down 6.6 percent from 2019); average daily rate was $119.79 (up 5.8 percent); and room revenue was at $119.4 million (down only 2.6 percent).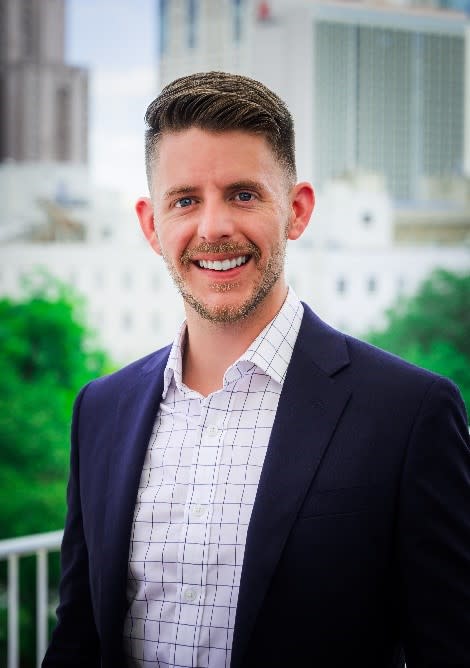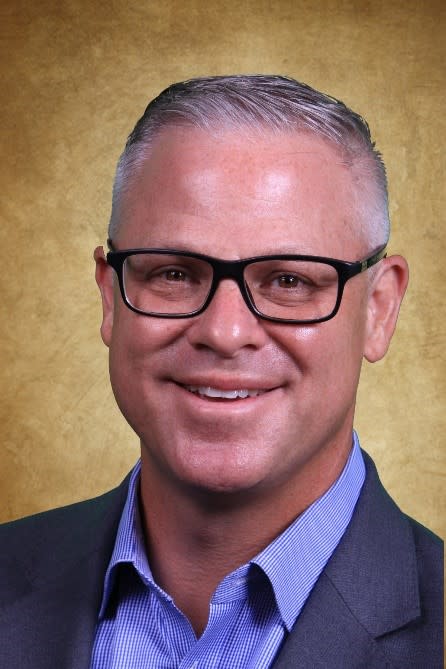 Finally, I would like to announce a couple of personnel moves at Visit San Antonio. Mario Bass, formerly our Vice President of Destination Sales & Experience, has been promoted to Chief Sales Officer. An addition to his staff is proven strategic sales leader Lance Wheeler as our new Director of Corporate Business Development. Lance joins us from Choose Chicago, where he successfully oversaw corporate convention business development efforts. 
I am excited about these moves, and Visit San Antonio's partnership with you as we move forward. 
Please don't hesitate to contact me at any time. Thank you for all you do. 
With warm regards,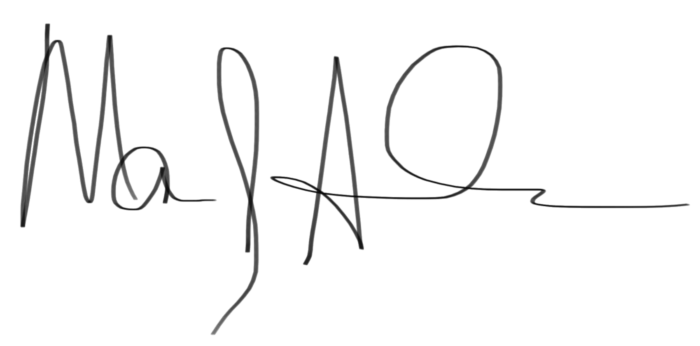 Marc Anderson
President & CEO
Visit San Antonio