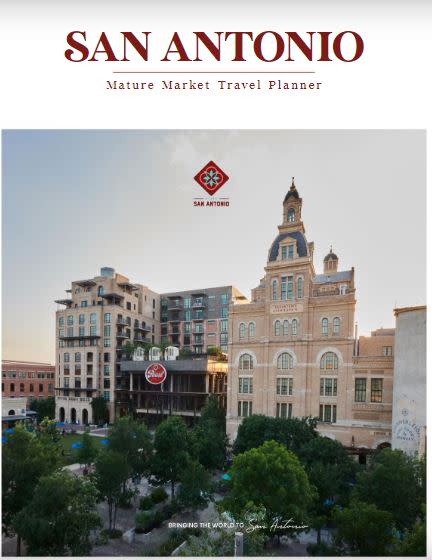 MATURE TRAVEL GUIDE 
Mature client tour operators nationwide have been creating lasting memories in our destination for their group travel audiences. These memories were built by experiencing our culture, authenticity and history firsthand. For San Antonio, many of these operators have been leading providers of travel into our destination year after year. As a service to our clients, we're pleased to announce that Visit San Antonio has created our first Mature Market Travel Planner, a robust and resourceful tool that tour companies can utilize as they begin planning group tours. 
This guide is 100 percent digital and allows us to transform our guide into a suite of assets that our clients can utilize to create an interactive content experience. With live links and video embedded into our guide, the user will have instant access to Visit San Antonio and partner websites, immediate correspondence via email and much more. The idea was designed for a more seamless approach. It will also house current industry contact information, safety protocols, mature group-friendly hotels, restaurants and attractions. It will also include information on San Antonio's "Greater, SAfer, Together" pledge, other itinerary options, new developments, culture, and events and festivals. If you have any questions about this great tool, please contact Alex Gonzales at alexgonzales@visitsanantonio.com. 

EXPEDIA HOLIDAY CAMPAIGN 
The Expedia Holiday Campaign launched Nov. 15 and will run through Jan. 31, 2022.  
The campaign consists of geo-targeted digital ads throughout Texas, the touch states and direct flight markets. The digital ads will click through to a San Antonio landing page on Expedia that will feature local hotels and attractions. The objective of the campaign is to generate room nights over need time periods. We will keep you posted on results from the campaign. In the meantime, if you have any questions, please contact Dorah Benavidez at dorahbenavidez@visitsanantonio.com.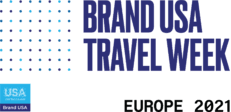 BRAND USA TRAVEL WEEK: OCT. 25 -28, 2022 - LONDON, UNITED KINGDOM 
Connecting Europe with the U.S. travel industry, this exclusive event offers hand-picked buyers from across the European markets and U.S. exhibitors the opportunity to participate in matchmade one-to-one appointments. Staff meet with 40 key clients and shared updates on the destination and learned where there are new opportunities for partnerships and collaboration. The primary message from a large majority of the clients was the need to diversify their product offerings. If you have questions about or are interested in learning more about the European market, you can reach out to Francisco Gallegos at franciscogallegos@visitsanantonio.com. 
U.S. TRAVEL ASSOCIATION IPW ORLANDO: JUNE 4 -8, 2022 - REGISTRATION IS NOW OPEN! 
IPW is the leading inbound travel trade show. Past IPWs have generated more than $5.5 billion in future travel by connecting U.S. travel exhibitors with travel buyers and media to promote their product and negotiate future business, securing America's position as a foremost global travel destination and showcasing the best of what the United States has to offer. 
IPW in Orlando is a short seven months away, and registration to participate in the Visit San Antonio IPW Booth is open for registration.  
Cost to participate: $5,000 
Participation includes:

Pre-IPW International market training:

Intro to San Antonio international markets, profiles, visitation numbers. 
IPW 101 introduction and introduction to selling channels. 
IPW appointment taking preparation. 

Three days of pre-scheduled business appointments with international and domestic buyers.  
Networking opportunities include daily designated preferred seating at all the luncheons and participation in the State of Texas client evening event*. 
Invitation to Visit San Antonio-hosted client event. 
Pre-IPW appointment list and profiles for each client we will meet. 
Post IPW appointment list and notes from each appointment. 
We invite partners to REGISTER NOW to participate in IPW 2022 with Visit San Antonio as we build momentum for hosting IPW 2023 in San Antonio.  Let us help you prepare to take advantage of this opportunity to build a new source of business from international markets.  If you have any questions, please contact Francisco Gallegos at franciscogallegos@visitsanantonio.com or Dorah Benavidez at dorahbenavidez@visitsanantonio.com.