The Communications Department recorded $863,699 in outer market earned media value from 20 media placements logged in August, with the quantity and values still affected by the pandemic changes in media and travel. Coverage recorded for the month included Forbes, Fodor's, Austin Travels, Taking the Kids, My Family Travels, Connect Magazine, Periodico AM (Mexico), Vive USA (Mexico), Thelma Madrigal (Mexico), Invertur (Mexico), Conexcion Turistica (Mexico), Reportur (Mexico), ANSA (Italy), Giornale di Sicilia (Italy) and Alto Adige (Italy).  
August was another robust month for coverage from regional, national and international media as the Communications team continues constant pitching and a targeted media and influencer hosting. August's top-valued clip was from ANSA, Italy's wire service similar to the U.S.'s Associated Press, resulting from hosting their American correspondent focused on San Antonio's history and culture. The story was published by ANSA on their website as well as picked up in key media across Italy.  
The month's other top-valued coverage included a destination feature story from Forbes and voluminous posts from Mexican celebrity Thelma Madrigal. Ms. Madrigal's posts highlighted numerous dining and entertainment options across San Antonio appropriate for a family visit.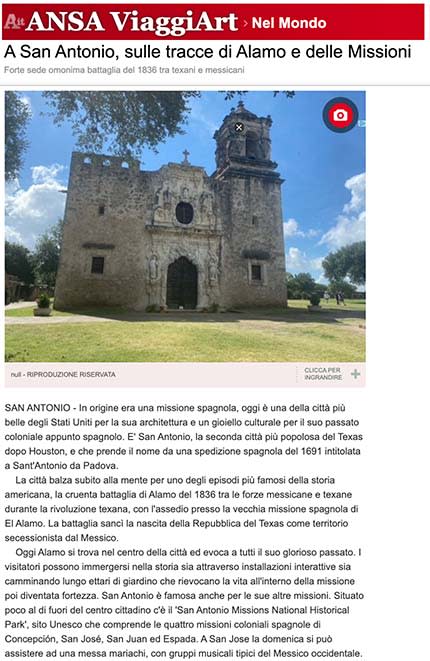 ANSA (Italy) – A San Antonio, sulle tracce di Alamo e delle Missioni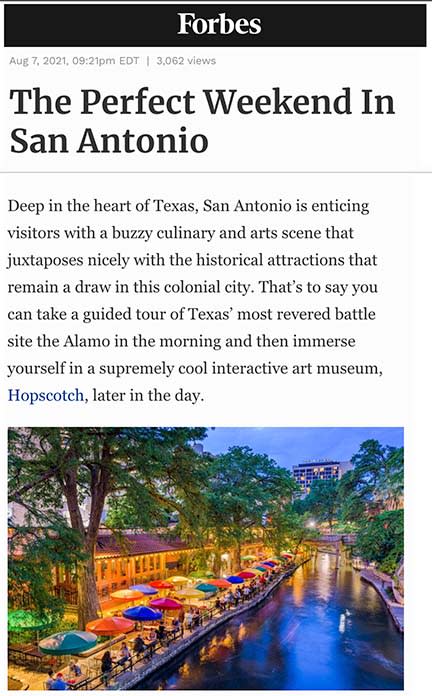 Forbes – The Perfect Weekend In San Antonio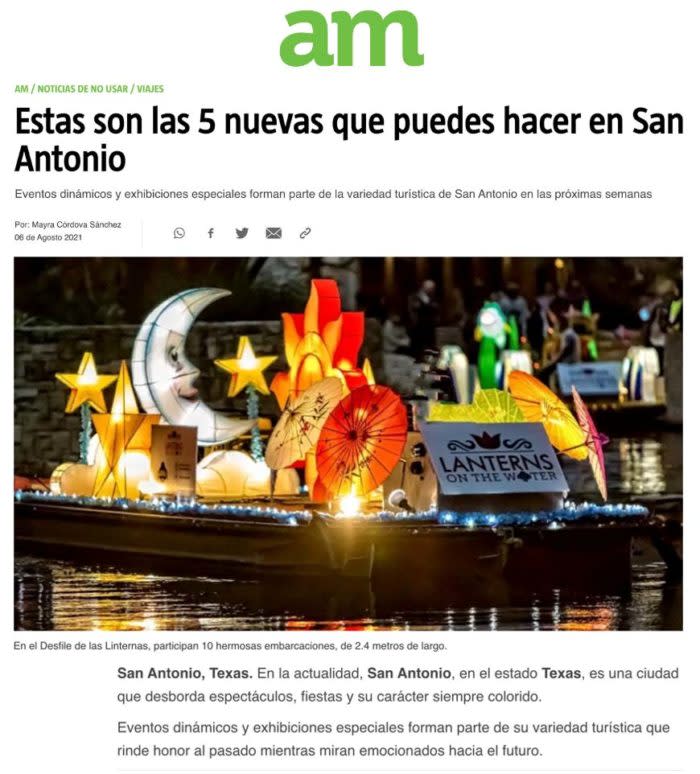 Periodico AM (Mexico) – Estas son las 5 nuevas que puedes hacer en San Antonio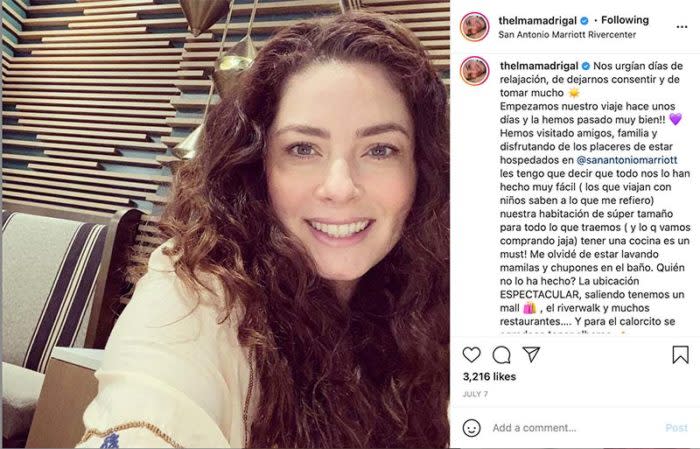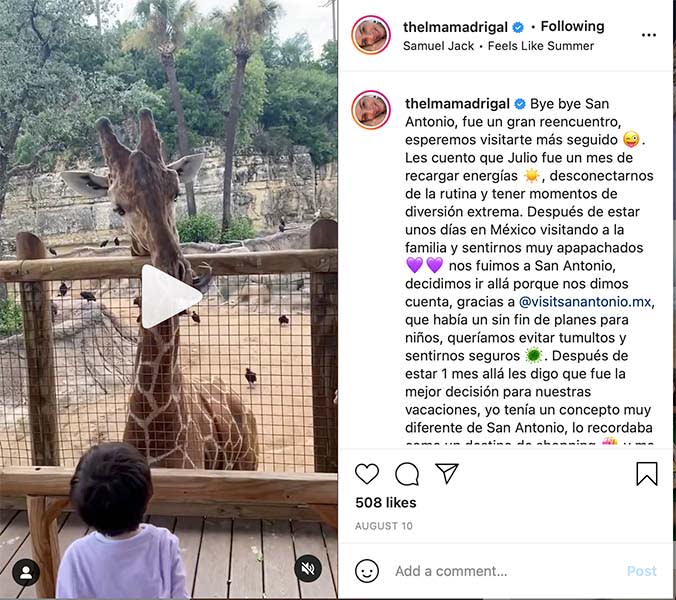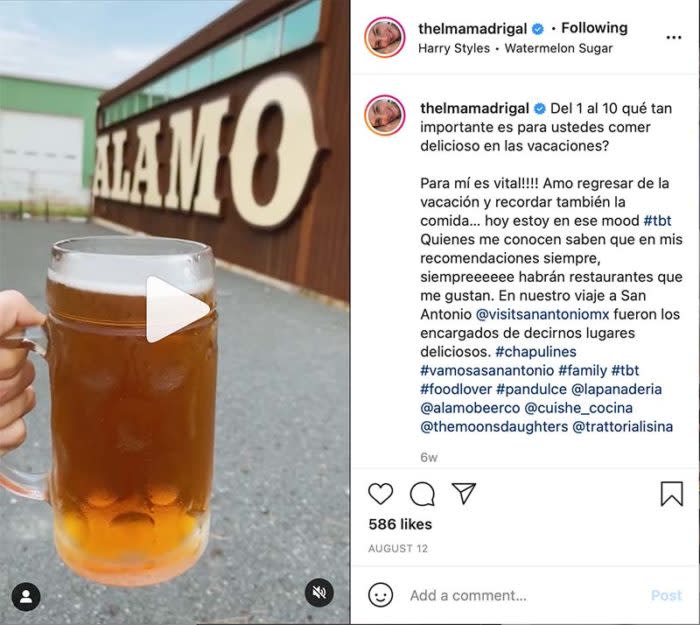 Thelma Madrigal (Mexico) – San Antonio family visit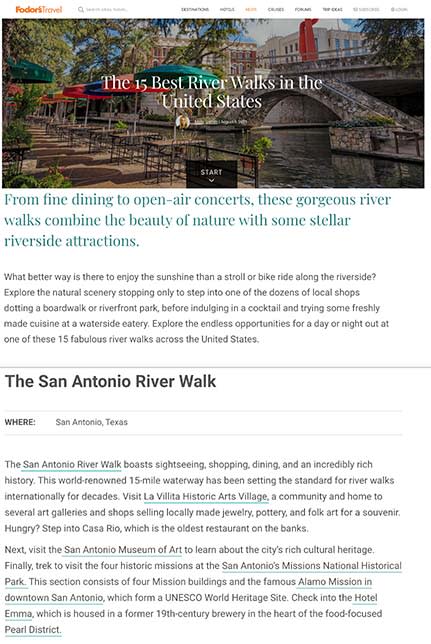 Fodor's – The 15 Best River Walks in the United States