The Communications Department recorded $135,909 in outer market earned media value from nine outer market media placements logged in September, with the quantity and values still affected by the pandemic changes in media and travel. Coverage recorded for the month included AFAR, Lonely Planet, KHOU-TV's Great Day Houston, WFAA-TV's Good Morning Texas, KEYE-TV's We Are Austin, MyNewOrleans.com, Publimetro (Mexico), Periodico AM (Mexico) and Quadrantin (Mexico).  
September's media coverage was reflected the current pushes to secure stories highlighting San Antonio's appeal as a vacation destination for the end of summer, fall and holidays. The Communications team secured coverage in the top three feeder markets (Houston, DFW, Austin) reminding viewers that San Antonio is an easy spot for weekends and holidays.  
San Antonio's streak in receiving accolades as a travel destination continues, this time receiving praise from AFAR as one of the best cities in the country to visit this fall. Lonely Planet also lauded San Antonio as a must-visit city in Texas.  
Publimetro (Mexico) – Cinco actividades para disfrutar durante este otoño en San Antonio 
Earned media value – $22,260 (print only) 
Periódico AM (Mexico) – El espectáculo The Saga es el videoarte que cuenta la historia de San Antonio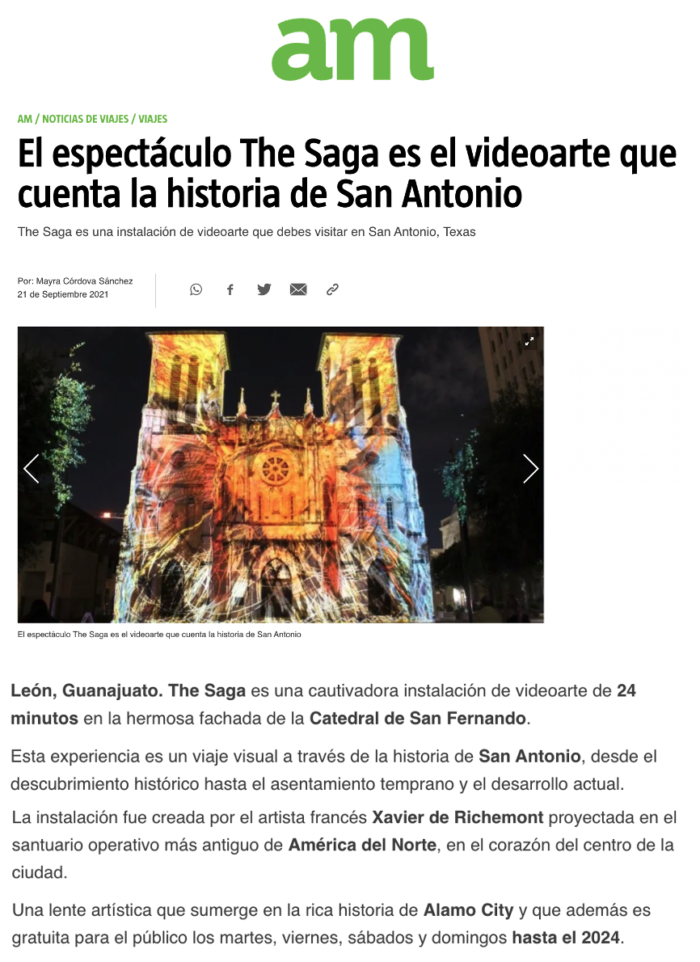 Earned media value – $20,713 
KHOU-TV's Great Day Houston – Explore San Antonio Before Summer Ends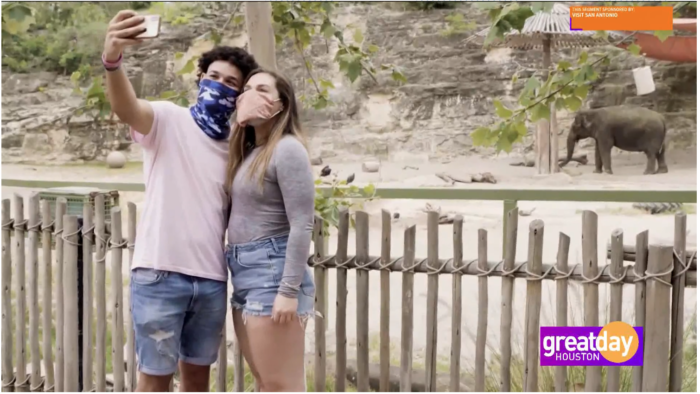 Earned media value – $28,839 (all coverage combined) 
WFAA-TV's Good Morning Texas – Explore San Antonio Before Summer Ends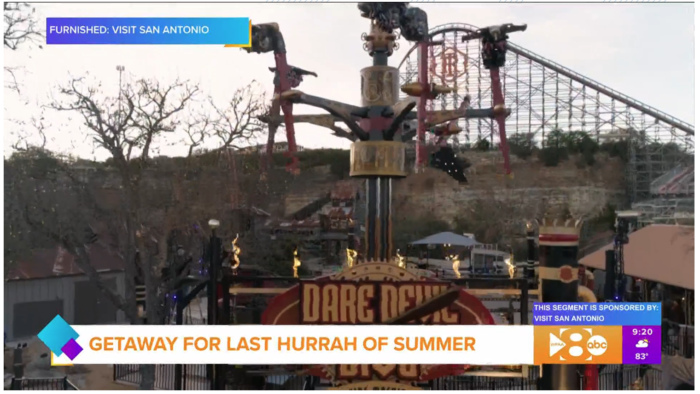 Lonely Planet – Two-step your way to these best places to visit in Texas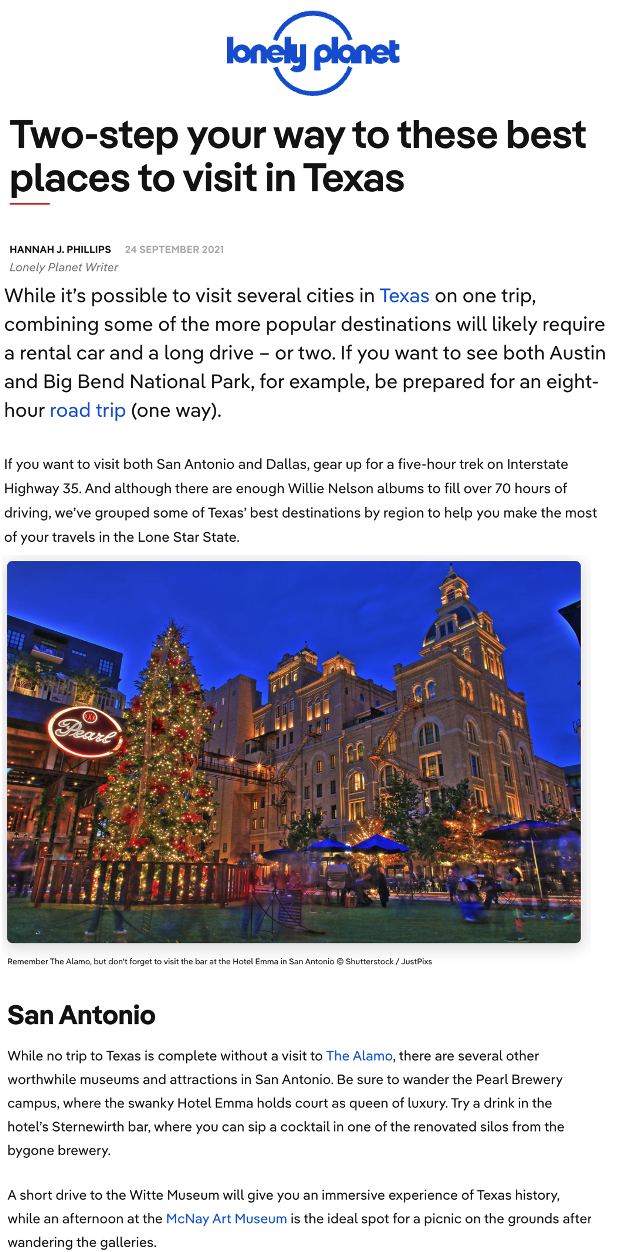 Earned media value – $14,051 
AFAR – Best U.S. Cities to Visit This Fall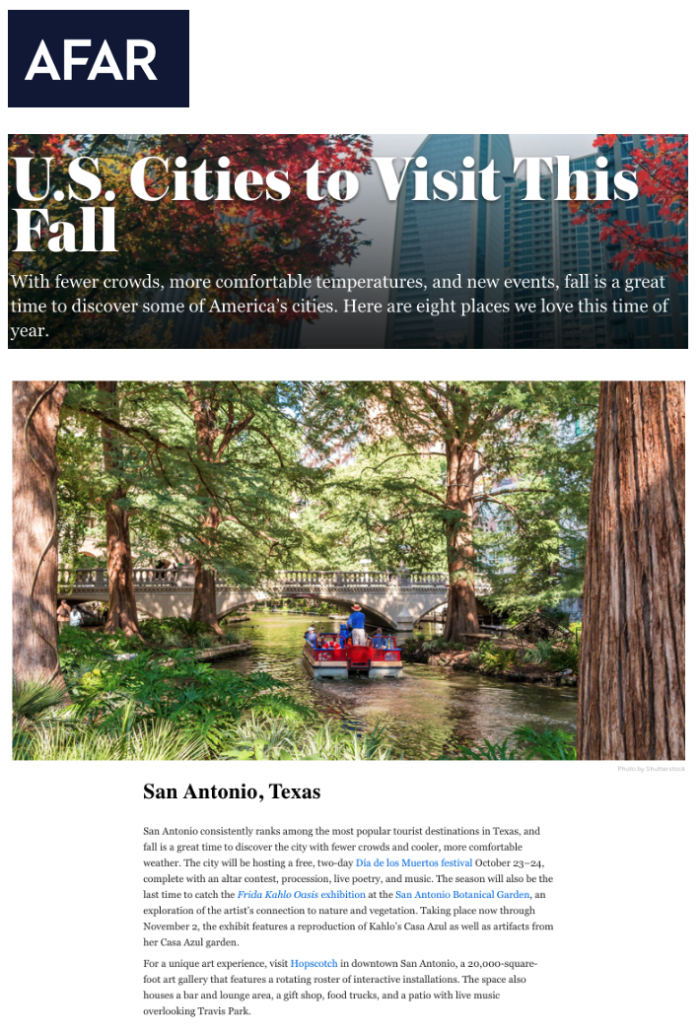 Earned media value – $13,210