The Communications Department recorded $978,750 in outer market earned media value from 31 media placements logged in July, with the quantity and values still affected by the pandemic changes in media and travel. Coverage recorded for the month included, Kidd Kraddick Morning Show, The Meetings Magazines; from Mexico: Alan x El Mundo, Esmeralda Ugalde (@EsmeOficial), Mariana Echeverria (@MarianaEcheve), Rudy Rodriguez (@SiSoyRudy), Johnny Sigal (@JohnnySigal), Montserrat Oliver (@Montserrat33), Publimetro, Aeromexico's Aire, El Heraldo, Periodico AM, Periodico Correo, Vive USA, Travel Report, Report News; and Viagem e Turismo (Brazil).  
The top clips for July are a great example of San Antonio's continuing regional, national and international appeal. The top coverage for July, from Mexican celebrity travel influencer Alan Estrada, is part of the extended results from hosting "Alan x el Mundo" for a trip that lasted nearly a week and produced impressive engagement of hotels, restaurants, attractions, and museums. Even if you don't speak Spanish, watching the two travel videos he posted in July are worth it for the beauty shots of San Antonio.  
During the month, we were able to get a full tally of all of the Kidd Kraddick Morning Show's social media coverage for their May broadcast, totaling more than $100,000 – remember, this excludes the broadcast and is just the exposure value from the engagement on their posts from the San Antonio show.  
Another top clip for July is a strong travel feature from one of Brazil's leading travel outlets, Viagem e Turismo, which extolls the charms of San Antonio and its Hispanic influences.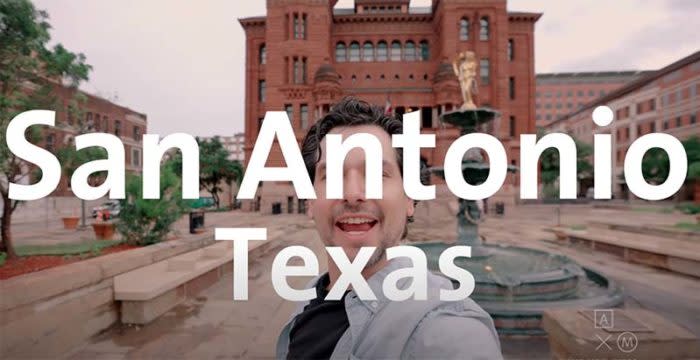 Alan x El Mundo (Mexico) – San Antonio Visit 
Earned media value – $208,673 (all coverage combined)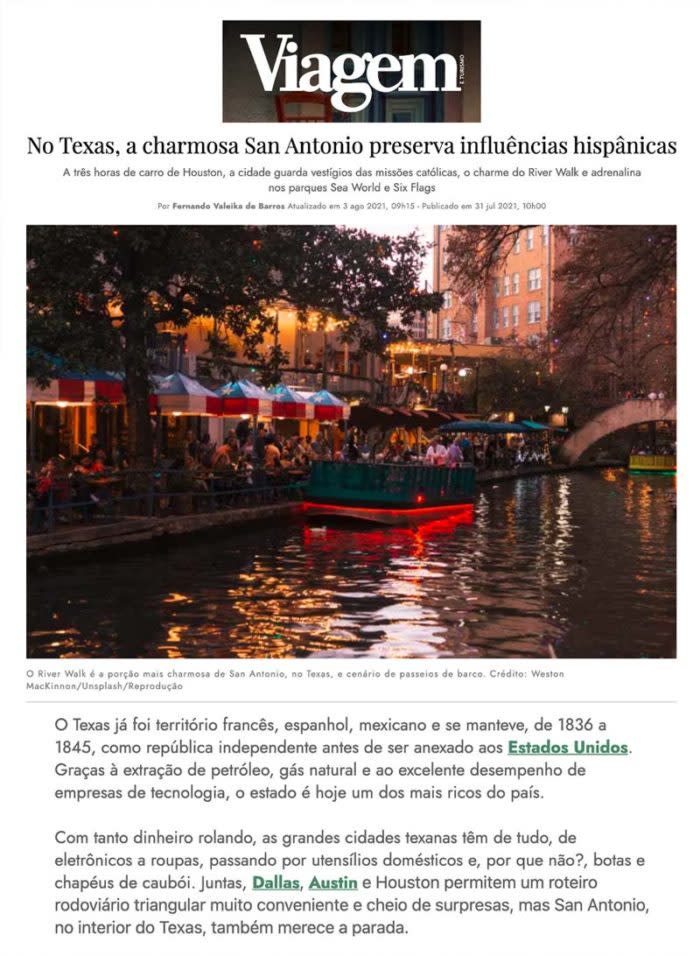 Viagem e Turismo (Brazil) – No Texas, a charmosa San Antonio preserva influências hispânicas 
Earned media value – $194.550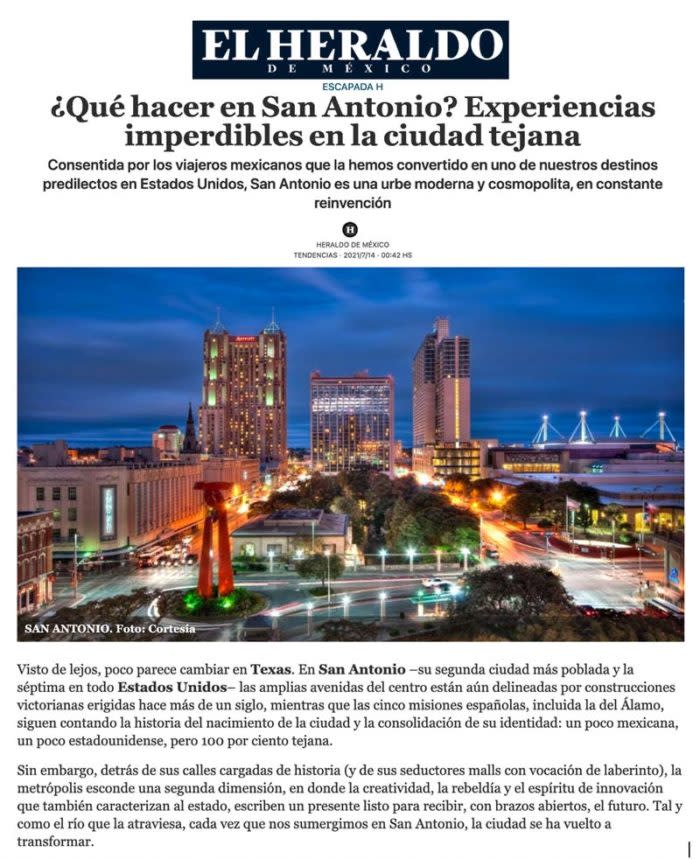 El Heraldo (Mexico) – ¿Qué hacer en San Antonio? Experiencias imperdibles en la ciudad tejana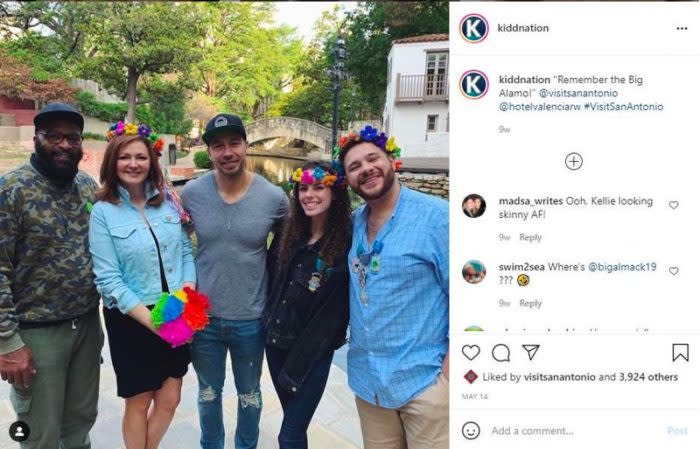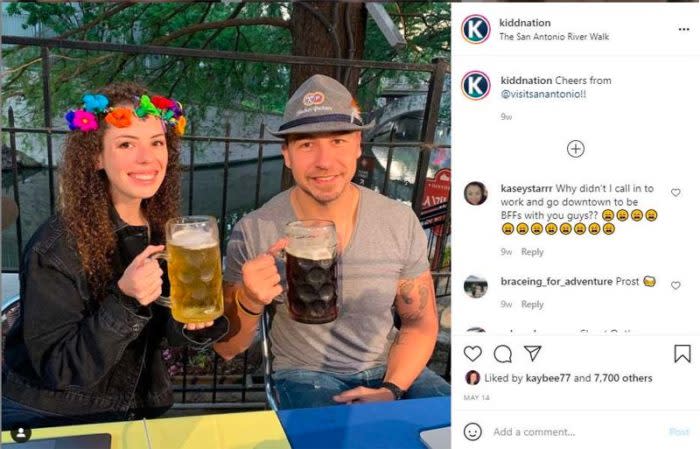 Kidd Kraddick Morning Show – San Antonio show social media 
Earned media value – $100,771 (all social media coverage combined)