In mid-June, the first Bud Light Pride River Parade & Celebration was held with great success with a downtown parade followed by a parade on the Museum Reach to Pearl, with an estimated 45,000 attending. The River Walk Royalty also participated in the PrideSA street parade.  
The River Walk Advisory Committee and Operators also had their monthly meetings in June.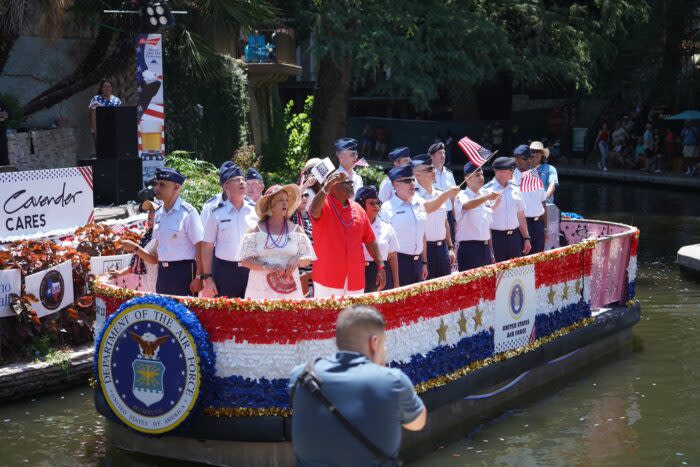 On July 2, the Armed Forces River Parade sponsored by Budweiser was held with both the Army Band of the West and Air Force Top Flight bands playing on stage. The Grand Marshals were four veterans chosen from the STRAPS (South Texas Regional Adaptive Para-Sports) program overseen by Morgan's Wonderland. Also over the Fourth of July weekend, the Bud Light Stars, Stripes & Lights program saw over 1,500 U.S. flags placed on the River Walk riverbank along with larger flags placed on River Walk bridges. Additionally, the River Walk held the Fourth of July Artisan Show.  
The July Rio Magazine issue focused on the Fourth of July events and other business highlights throughout the month.