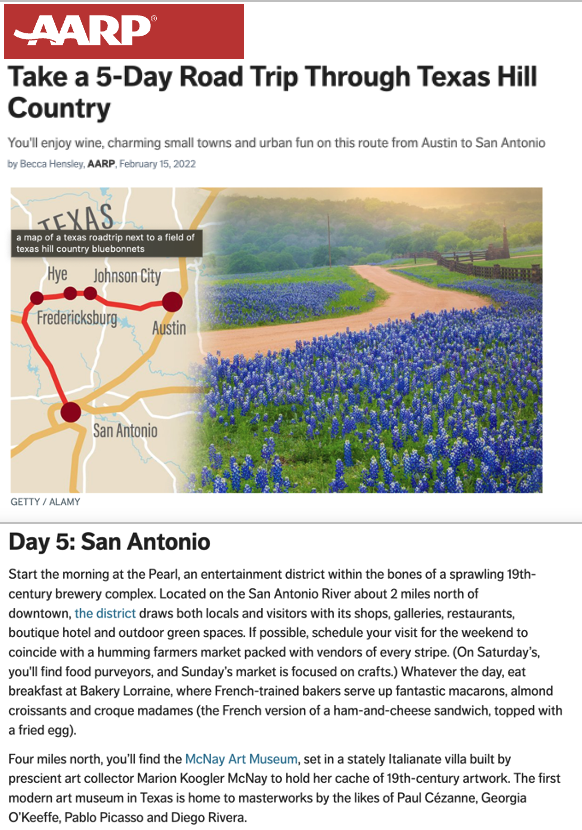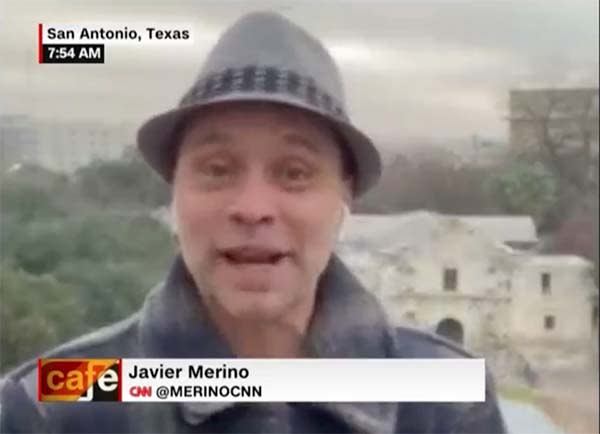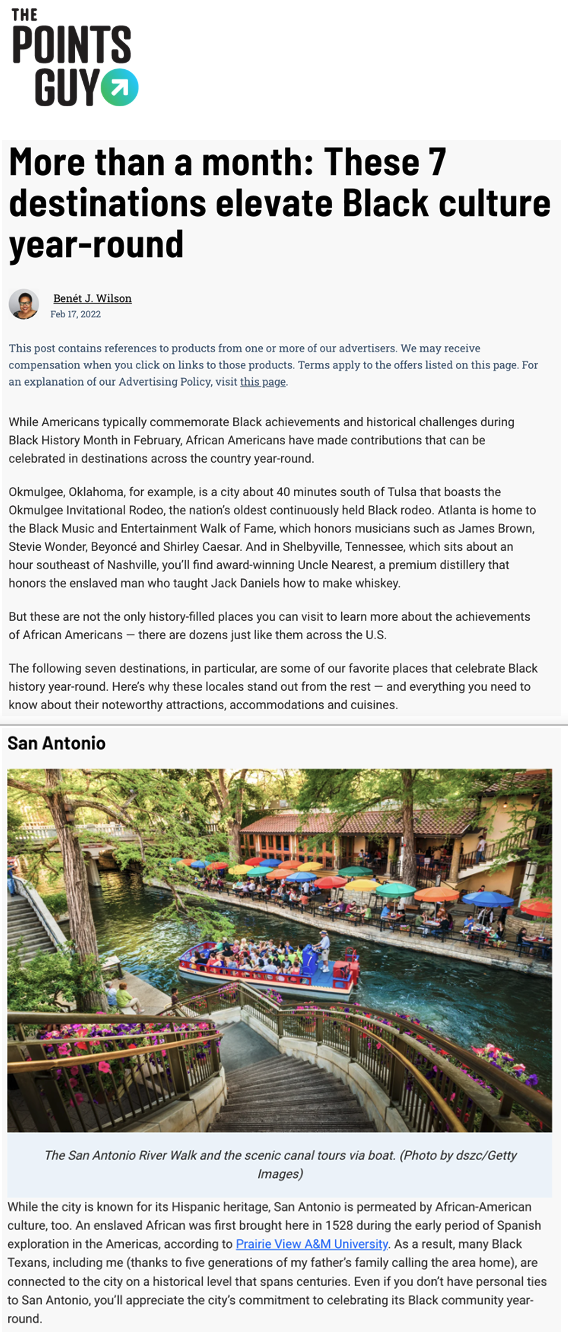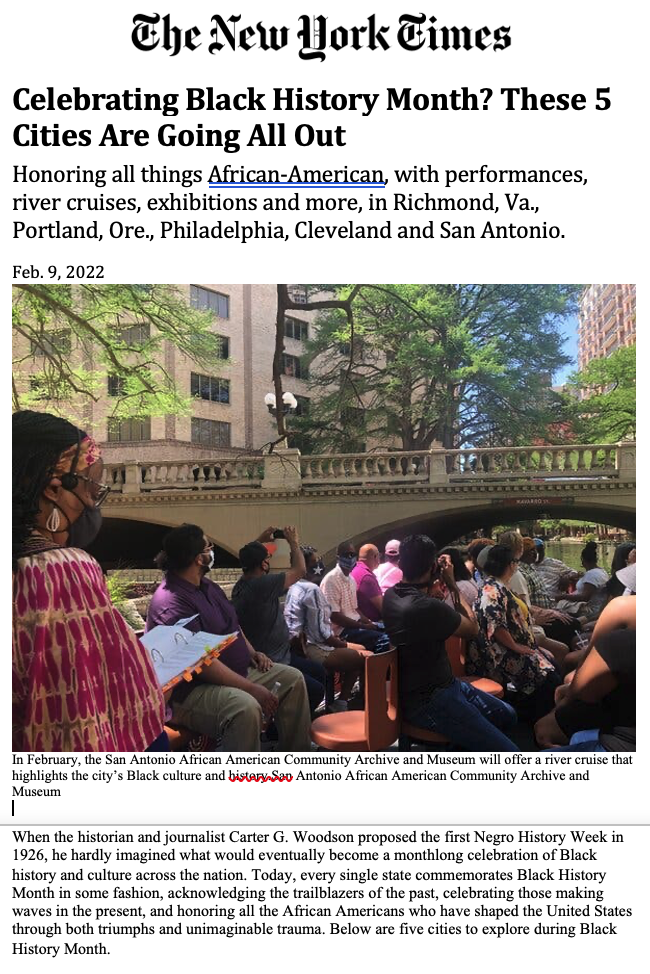 February was a strong month for media, as the travel coverage appetite begins to return after the COVID-19 Omicron spike. Visit San Antonio continued to see results on Storytelling Platforms and developing specific story ideas around Diversity and Culture, San Antonio Icons and Growth and Evolution.   
 The later part of the month saw the first U.S. media event Visit San Antonio has hosted since the beginning of the pandemic. The media event, a collaboration with the City's Department of Arts & Culture, was well-attended and shared stories of all that is happening in the creative and prolific local arts community. We look forward to sharing additional stories with media members, so they may explore all the different facets of San Antonio arts.   
 February saw the national premiere of the San Antonio-focused episode of "Samantha Brown's Places to Love." The episode, airing across the country on PBS and streaming platforms, showcased a few hidden gems less known to travelers meant to inspire new audiences to explore San Antonio. Be sure to catch the episode in one of its many re-airings on PBS or stream it through the PBS app and website. The media value from this fantastic national exposure will be included in next month's report.   
 As the world slowly returns to a semblance of the pre-pandemic times, we aim for San Antonio to remain a destination-of-choice for millions of travelers each year. Please be sure to share with our Media Relations team what news you have for this spring and summer travel seasons, as well as any news upcoming for later in the year and into 2023 so we can help amplify your message.    
Be sure to check back in next month for details on our March 22 announcement of the debut Tasting Texas Wine + Food Festival, flavored by the James Beard Foundation, to be held in San Antonio from Oct. 27-30.   
The Communications Department recorded $2,629,374 in outer market earned media value from 37 outer market media placements logged in February, with the quantity and values still affected by the pandemic changes in media and travel. Coverage recorded for the month included The New York Times, Forbes, AARP, MSN News, The Points Guy, CNN International, Samantha Brown, Rachel Bires (@Rach.Bires), WTTG-TV (D.C. FOX), GoNomad, Cheyanne Paredes (@CheyP), Ben Hon (@StuffBeNeats), Trazee Travel, Drift Travel, Taking the Kids, Wander with Wonder, The Gay Traveler; Mexico's El Norte, Reforma, El Diario, Vive USA, Mural, Los Sabores de Mexico, Revista Fortuna, Mejorando mi hogar, Post Magazine, Quien.   
The top media coverage for February includes a result in The New York Times and a pickup on MSN News from Visit San Antonio's continued pitching around our city's commitment to diversity and equality. Our additional top clips for the month are indicative of the additional storytelling story pitching around San Antonio's offerings as a romantic destination and as a fantastic spring travel option.