June was a busy month for the Media Relations team with promotion of summer travel, execution of IPW 2022, media hosting, the launch of the Pride River Parade and advance promotion of the Armed Forces River Parade. The always-on pitching continues to pay off with wide variety of media coverage across our Storytelling Platforms.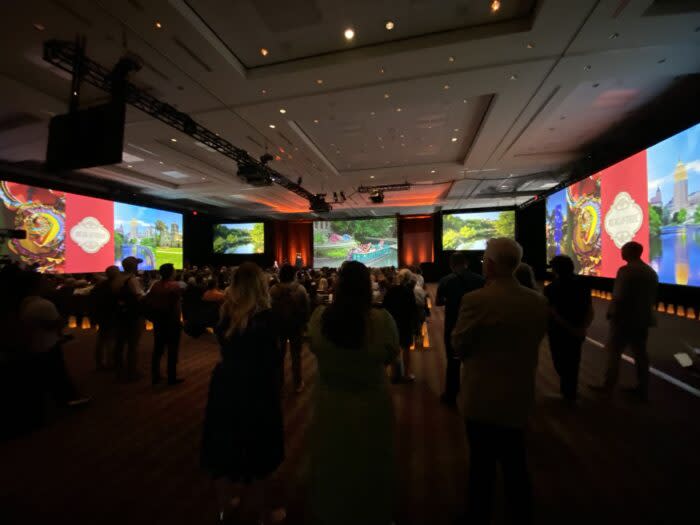 To kick off June, after months of preparation, the Media Relations & Communications team traveled to Orlando for IPW 2022 to promote San Antonio and IPW 2023 (in San Antonio May 20-24, 2023!). The team had more than 50 individual media meetings, participated in media networking during the official Press Brunch and a Travel Texas media and sales event. The crowning achievement was the honor of hosting the closing Press Conference, where more than 400 media joined Visit San Antonio President & CEO Marc Anderson for a standing-room-only introduction of San Antonio and announcements of what to expect for IPW 2023 San Antonio.  
June was also Pride Month across the country and Visit San Antonio joined the festivities and promotions with the launch of the first-ever Pride River Parade. In the spirit of providing additional touchpoints for LGBTQ+ visitors and residents during Pride Month, the Communications team promoted not only the River Parade but all events across the city during the month. The team successfully hosted media representing Edge Media Network and Matador Network as well as Mexican celebrity entertainment reporter and social media influencer Charbel Kuri.  
During the month, the team was busy hosting additional media to help tell San Antonio's many stories. Media included USA Today, TinyBeans, The Chalk Report, Family Vacationist, SPIN, Wonderlust Travel and Never Stop Travelling.  
As the world slowly returns to a semblance of the pre-pandemic times, we aim for San Antonio to remain a destination-of-choice for millions of travelers each year. Please be sure to share with our Media Relations team what news you have for this summer and fall travel seasons, as well as any news upcoming for later in the year and into 2023 so we can help amplify your message.