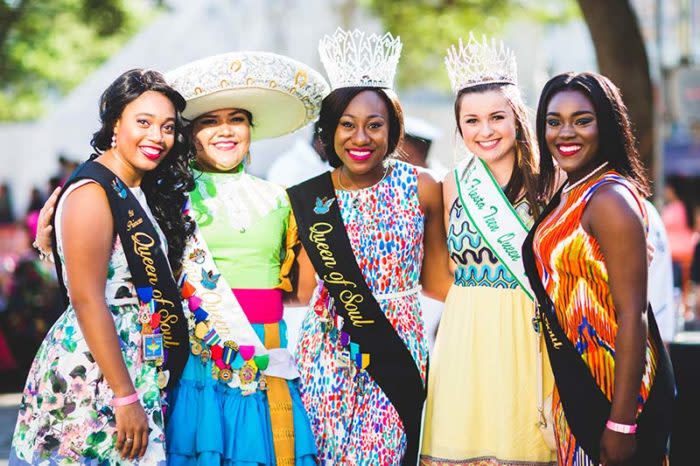 Spring is here! 
Spring has arrived and Visit San Antonio's spring efforts enticing visitors to experience all that San Antonio has to offer are out in full force. We are committed to reaching 1.2 million potential visitors in both regional and national markets. 
We are happy to announce that our return-on-investment for the first quarter of our FY2022-2023 year is 56:1. For every dollar we spend in digital media, trackable visitors from these efforts in turn spent $56 dollars in local businesses. 
Social Channels and Online Engagement 
In February, the Visit San Antonio website welcomed more than 268,000 new visitors, resulting in more than 697,000 pageviews. On social channels, Visit San Antonio saw an overall audience growth of 2.6 percent, with the largest growth happening on our U.S. Instagram channel.  
Social Channels and Online Engagement 
Additionally, the English and Spanish versions of the Official Visitor's Guide saw a combined total of just under 10,000 reads. Visit San Antonio continues to work on the content for the 2022-2023 Visitor's Guide slated to launch in English on May 23 and Spanish on May 27. Digital efforts to continue to promote the current Visitor's Guide are in place and will follow the launch of the brand new guide at the end of May.  
Spring Events 
We are looking forward to a fun-filled spring full of celebrations and entertainment:  
Valero Texas Open – Celebrates its 100th anniversary and welcomes some of the best golfers in the world in San Antonio. 
Fiesta San Antonio – We are happy our 11-day fiesta celebrating the city's rich heritage is back in full force this year, complete with events that we have missed over the past two years.   
L'Étape San Antonio by Tour de France – L'Étape arrives in San Antonio on April 10 and includes a cycling course designed by experienced Tour de France experts. With opportunities to race, ride, spectate, or volunteer, this event is sure to be enjoyed by all. 
For more information of what to see and do in San Antonio, check out visitsanantonio.com. 
Promote Your Events 
Increase awareness of your coming event and ensure visitors know all they can experience in San Antonio. Add your events to the VisitSanAntonio.com Event Calendar here. The Submit an Event link appears at the bottom of every page of VisitSanAntonio.com to make it easier for you. You do not have to be a Visit San Antonio member to add events.