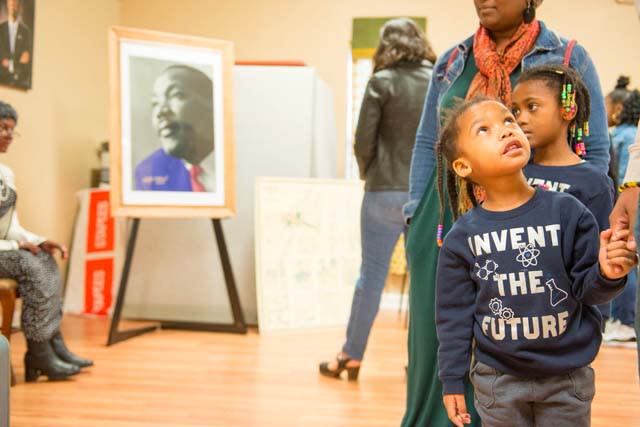 A New Addition to the Visit San Antonio Marketing Team 
The Visit San Antonio marketing team recently welcomed its new Director of Marketing, Sue De Lopez. She joins Visit San Antonio with more than 25 years of marketing and advertising experience across multiple categories, nationally and internationally. Her professional experience includes Dentsu, WPP and Publicis. Among many of her accomplishments, she was awarded "The Lion That Roared" Award from Publicis' Saatchi & Saatchi for her inspirational leadership and expertise in accounts stewardship. She is eager to bring her expertise to VSA and bring the world to San Antonio. 
DreamWeek 
Visit San Antonio assisted in promotions of DreamWeek, the annual citywide summit built on exchanging ideas on universal issues facing our multicultural communities. As part of these efforts, DreamWeek was featured on the Visit San Antonio homepage and was part of organic social and digital efforts that ran from Jan. 7-30, resulting in more than 1 million impressions and more than 3,500 web sessions on the VSA DreamWeek event page.  
Leisure Marketing and Convention Business 
Leisure marketing has the opportunity to help fill in gaps that come from the decrease of convention business. Occupancy data has helped identify need dates during the holiday period.  Extra media buys were secured through Expedia.com and its owned brands (Travelocity, Hotels.com, Orbitz and Expedia), to help spur a reaction from potential travelers during those need dates. The result is that 1,758 room nights were secured through the effort with a 21:1 ROI, only in December. The same effort is being developed for the springtime period, again to help close existing gaps in occupancy. 
While the effort in spring has recently begun, in January we have already identified nine need dates, which have been positively impacted by generating extra demand.  
Social Channels and Online Engagement  
January was a steady month for social media engagement. We saw an increase in video views as well as a 12% increase in engagement on Instagram stories. January was a great month for our social platforms on our Mexican channels. Our Mexico regional Facebook page experienced a 64% increase in engagements, while our Instagram channel saw a 15% increase in comments. Visit San Antonio relaunched our Canadian regional channels, Facebook and Instagram, in January and we look forward to growing and expanding communication with our Canadian audience via these tools. 
Joining the Visit San Antonio marketing efforts are the San Antonio River Walk social media channels that include Facebook, Twitter and Instagram. Visit San Antonio looks forward to utilizing these channels to showcase the great offerings of the River Walk and building a bridge connecting the brands of VSA and The San Antonio River Walk.     
In January, more than 301,000 new visitors explored VisitSanAntonio.com, resulting in more than 368,000 web sessions. Of these January visitors, 87% were completely new to our website. Total online engagement for January topped more than 1.8 million, a 6.15% increase over our projected goal for the month.  
Visitor's Guide  
Visit San Antonio continues to promote the Official Visitor's Guide as an invaluable tool to potential visitors. The Spanish Official Visitor's Guide has reached more than 1,700 reads, with an average read time of just less than four minutes. The English Guide has reached more than 61,000 reads and an average read time of almost five minutes. As spring break and warmer months are on the horizon, Visit San Antonio is launching paid social ads to continue to promote usage of the Visitor's Guide.  
Planning and execution of the 2022-2023 Official Visitor's Guide digital publication is now under way and a brand new guide is expected to launch late in May. For questions regarding advertising opportunities within the Official Visitor's Guide, please contact David Dunham with Texas Monthly.   
Promote Your Events     
Increase awareness of your coming event and ensure visitors know all they can experience in San Antonio. Add your events to the VisitSanAntonio.com Event Calendar here. The Submit an Event link appears at the bottom of every page of VisitSanAntonio.com to make it easier for you. You do not have to be a Visit San Antonio member to add events.