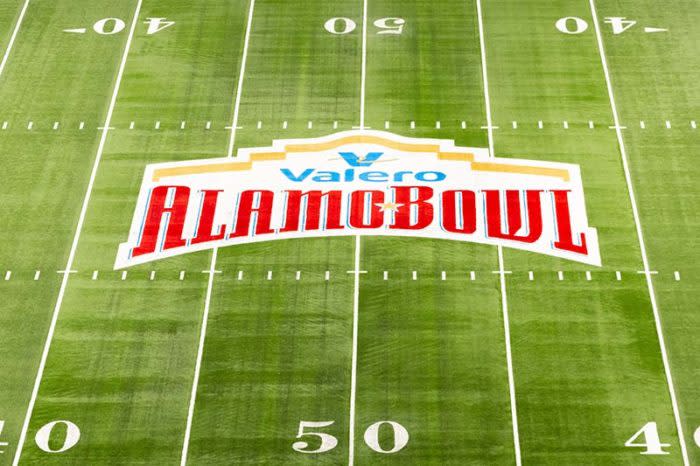 Holidays in San Antonio 
Holiday marketing continued throughout December, with ads in English and Spanish highlighting opportunities to celebrate the holiday season in San Antonio on TV/cable, streaming radio, digital and social channels. Our Holiday Staycation campaign targeting locals continued through December, as well, spurring more than 6,000 new users to visit VisitSanAntonio.com. 
Valero Alamo Bowl 
Again, Visit San Antonio was a supporting sponsor of the Valero Alamo Bowl. The marketing department launched a social media campaign encouraging game attendees to stay and play in San Antonio. As part of the sponsorship, we had a full-page ad in the Game Program, an ad panel in the Fan Guide and ad panels in the Bowl Insider email newsletter deployed to more than 40,000 subscribers. 
Social Channels and Online Engagement  
Audience growth on our U.S. channels was significant over the holiday season. Visit San Antonio social channels gained 2,569 followers across all U.S. channels. Instagram led that growth, followed by Facebook. Engagement on the U.S. channels overall is up 30 percent.  
On our Mexico channels, we are reminding our followers that the borders are now open for car travel as well as promoting air travel to the city. Though we saw a slight dip in followers on our Facebook channel, we saw an almost 2 percent increase in Instagram followers. 
Visit San Antonio has reached more than 1.6 million online engagements – we are 6 percent over our projected goal for this time of year and on track for our goal of reaching 35 million OLE by the end of the fiscal year. VisitSanAntonio.com saw more than 740,000 pageviews in December. Topping the most viewed page this month, not including the homepage, was Things to Do. Almost 90 percent of website visitors in December were new visitors.  
Visitor's Guide  
The English version of the Official Visitor's Guide surpassed 54,000 reads, with the Spanish version (which launched in October) following at 1,250 reads. Both versions of the guide impressively hold an average read time of more than four minutes.  
Preliminary discussions for the 2022-2023 Official Visitor's Guide digital publication are taking place mid-January. For questions regarding advertising opportunities within the Official Visitor's Guide, please contact David Dunham with Texas Monthly.   
Promote Your Events     
Increase awareness of your coming event and ensure visitors know all they can experience in San Antonio. Add your events to the VisitSanAntonio.com Event Calendar here. The Submit an Event link appears at the bottom of every page of VisitSanAntonio.com to make it easier for you. You do not have to be a Visit San Antonio member to add events.