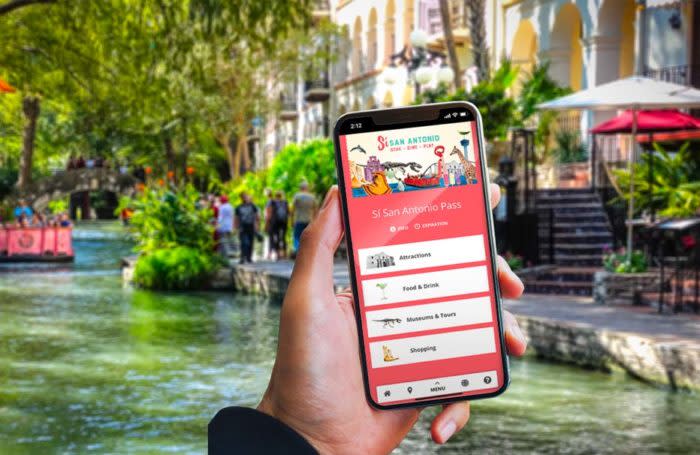 Si San Antonio 
The Si San Antonio campaign continued to run throughout all of July. Thus far, the promotion has resulted in 2,441 downloads with several attractions showing redemptions: (1) The Tower of Americas, (2) Natural Bridge Caverns, (3) The San Antonio Zoo, (4) Ripley's Entertainment and (5) Six Flags Fiesta Texas. Additionally, The Si San Antonio landing page saw 45,594 visitors in July. 
Social Channels and OLE 
In July, Visit San Antonio's active social channels experienced growth across the board, but especially on Twitter and LinkedIn. Overall, Visit San Antonio's Facebook, Twitter, Instagram and LinkedIn channels cumulatively saw a 47% increase in engagement in July from the previous month. In comparison to our competitors Houston, Dallas, and Austin: 
Our destination had the highest fan growth on Facebook as well as the highest number of public engagements for the month.  
We were second-highest in audience growth on Instagram and highest number of comments on Instagram among our set. 
On Twitter, we had the No. 1 spot in audience growth and mentions.  
Overall, our online engagement was phenomenal in July, with 6,056,581. This month also saw the highest web session count ever with 729,069, allowing us to reach just more than 27 million total engagements in the 2020-2021 fiscal year thus far. 
Visitor's Guide 
Visit San Antonio continues to push the Official Visitor's Guide. To date, the guide has seen more than 16,000 reads. A Spanish version of the Visitor's Guide is scheduled to be completed by next month.  
Promote Your Events    
Make sure visitors know all they can experience in San Antonio. Add your events to the VisitSanAntonio.com Event Calendar here. The Submit an Event link appears at the bottom of every page of VisitSanAntonio.com to make it easier for you. You do not have to be a Visit San Antonio member to add events.