The Communications Department recorded $3,047,502 in outer market earned media value from 94 outer market media placements logged in May, with the values still affected by the pandemic changes in media and travel. Coverage recorded for the month included The New York Times, The Daily Beast, Time Out, Eat This Not That, Flipboard, Zagat, Travel Pulse, Laredo Morning Times and Taking the Kids; Mexico's Milenio, El Financiero, TV Azteca's "Venga la Alegria," El Informador, Travel Report, Gastronomadas, Sabores de Mexico y el Mundo, Diario Imagen Quintana Roo, Vidalturismo, Milenio Tamaulipas, Milenio Monterrey, Milenio Laguna, Milenio Jalisco, Milenio Hidalgo, Revista Turismo, Ladevi, Imagenes del Turismo Gourmet de Mexico, Trafico Magazine, Travel Report, Vive USA, Like a Tourist, Publitur, Milenio Toluca, Revista Turismo, Travel Pulse, Turinotas, Turitips and Clase Turista.  
The top media coverage for May showcases two large message pushes from earlier in the year – summer travel and that San Antonio is the Culinary Capital of Texas. The New York Times highlighted San Antonio as a great alternative for travelers seeking unique destinations while a study from GoBankingRates.com confirmed what we have been touting – San Antonio is a great value and must-see summer destination. Two of Mexico's largest news outlets, Milenio and El Financiero, along with many more Mexican media, produced fantastic stories in May resulting from the April media mission.  
Top Media Coverage for May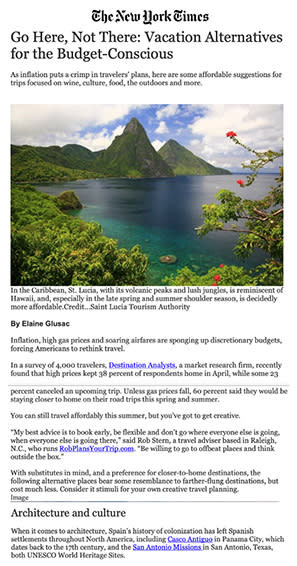 The New York Times – Go Here, Not There: Vacation Alternatives for the Budget-Conscious 
Earned media value – $2,178,568 
---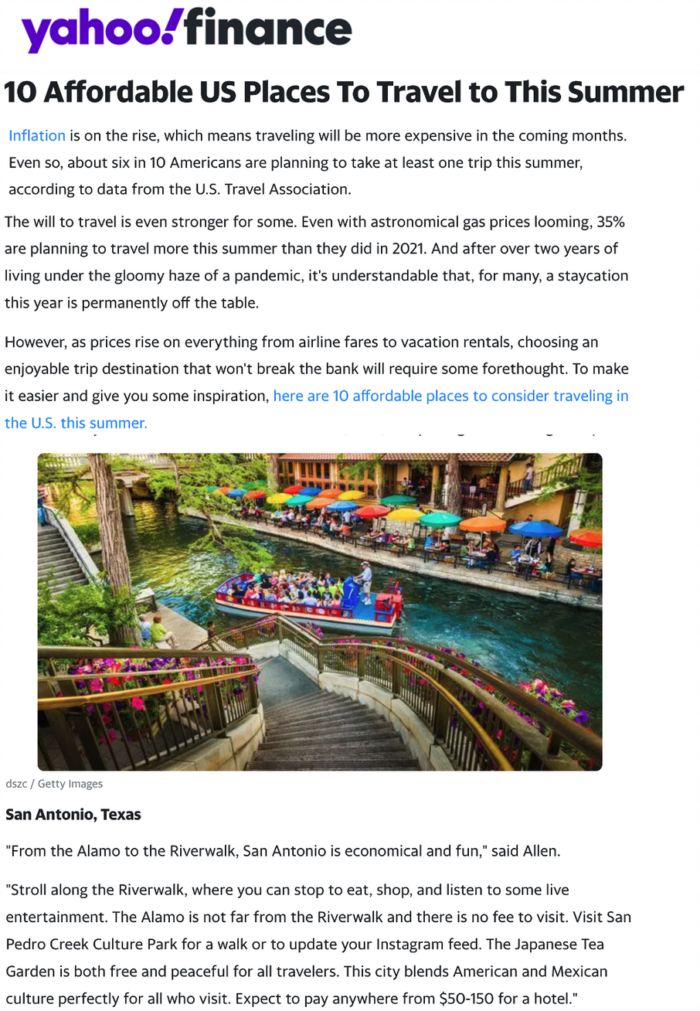 Flipboard – 10 Affordable US Places To Travel to This Summer 
Earned media value – $187,255 (All coverage combined) 
---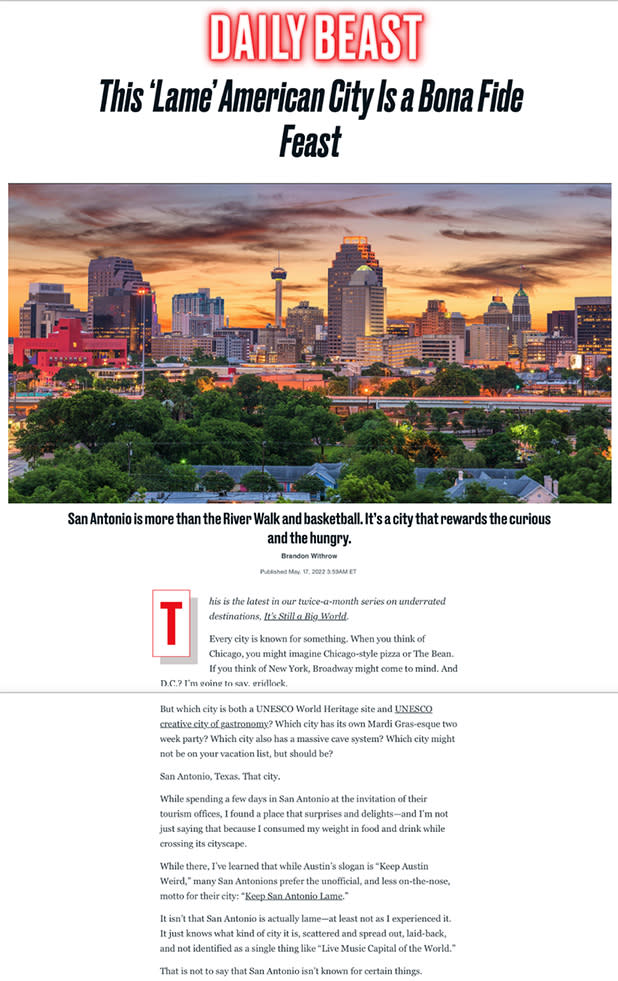 The Daily Beast – San Antonio is more than the River Walk and basketball. It's a city that rewards the curious and the hungry. 
Earned media value – $146,876 
---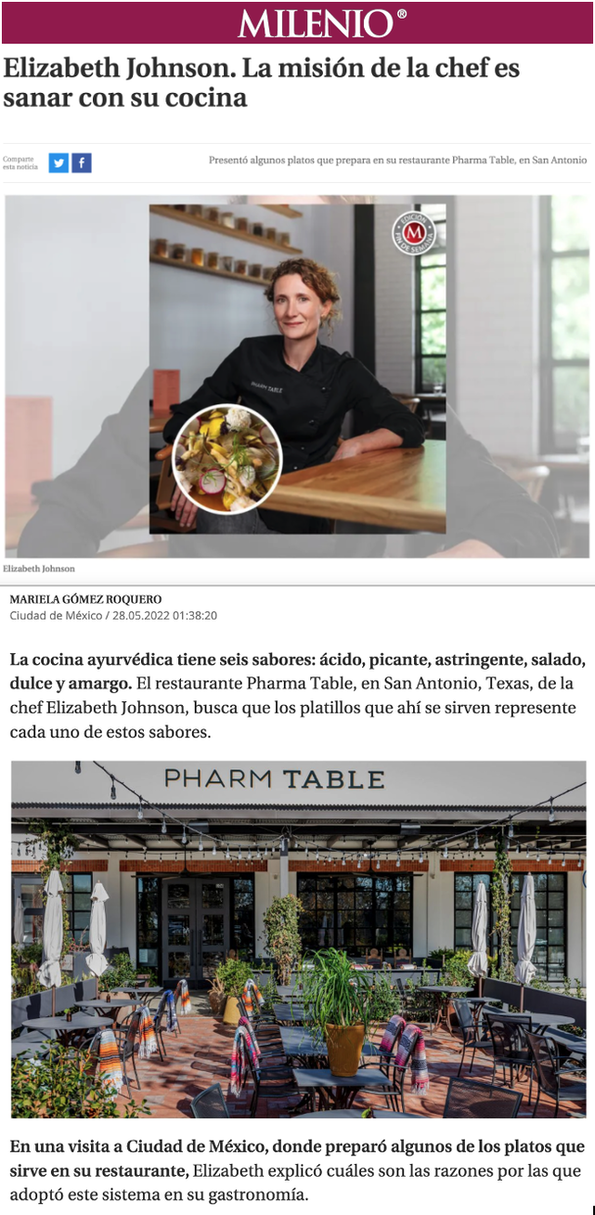 Milenio (Mexico) – Elizabeth Johnson. La misión de la chef es sanar con su cocina 
Ran in print and online nationally, in print in regional editions in Monterrey, Jalisco, Toluca, Hidalgo, Laguna and Tamaulipas 
Earned media value – $130,833 (all coverage combined) 
---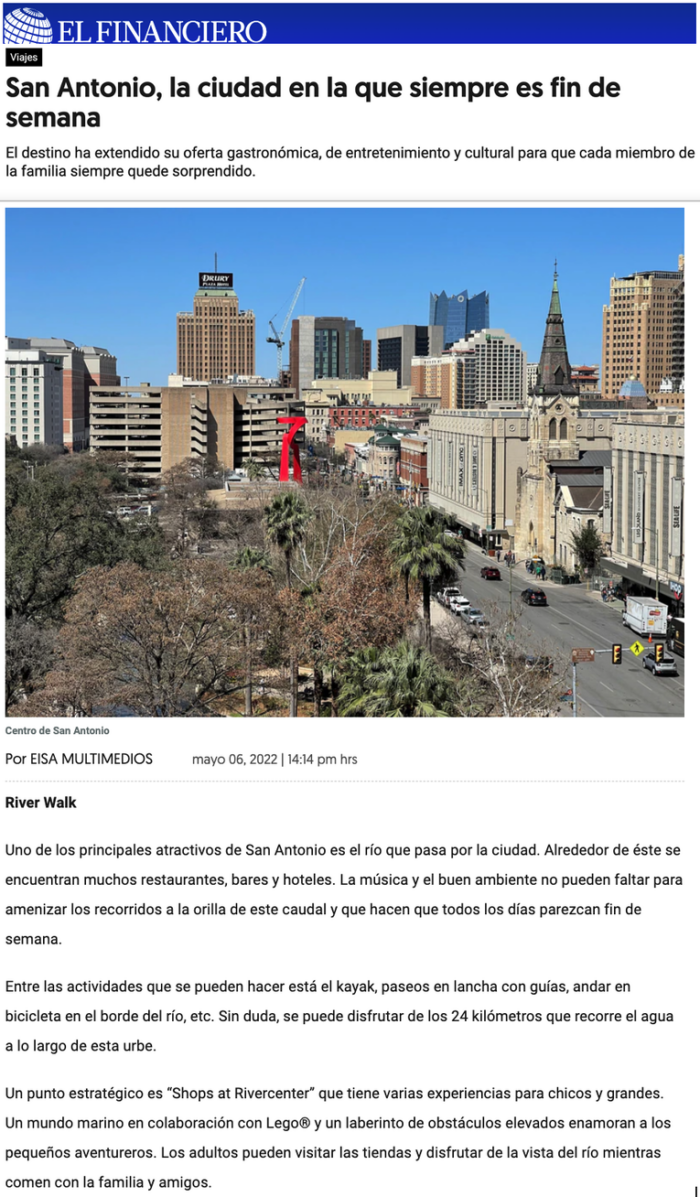 El Financiero (Mexico) – San Antonio la ciudad en la que siempre es fin de semana  
Earned media value – $98,723 
IPW 2022 Media Coverage 
U.S. 
Mexico 
Canada 
France 
Switzerland 
Australia 
Brazil 
Argentina 
Panama 
Italy 
Poland