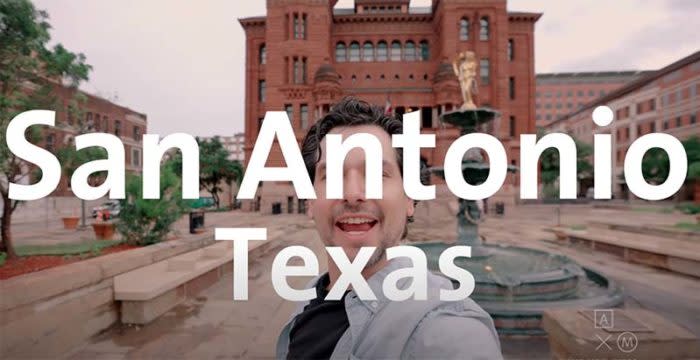 July was another busy month of media pitching, hosting and future planning. As the summer momentum continued, the Communications team didn't hold anything back to ensure that the season was well-covered to drive visitors during these important recovery months.  
In July, Visit San Antonio promoted the pair of Mexican major league soccer games at the Alamodome with great success. As part of the promotion, Visit San Antonio hosted five major celebrity influencers from Mexico, who produced an earned media value of $92,514 through 193 posts on their individual Facebook and Instagram channels. That content received more than 65,000 engagements. It was a whirlwind extended weekend trip where the influencers experienced not only the games but the city's new offerings and activities popular with the Mexican traveler.  
The Communications team also continues to focus on our core feeder markets in Dallas-Fort Worth, Houston and Austin to pitch destination features. During July, the team worked with online news outlets and influencers representing these important markets and should see resulting coverage in the following weeks.  
In mid-July, the Communications team also participated in the Brand USA Global Media Forum. This two-day event provided the chance to hear from international travel experts on the outlook for the return of transatlantic travel and, more importantly, to have virtual deskside meetings with top Latin American and European media. Good conversations with media during this event will help lead to San Antonio media coverage once borders reopen.  
During the month, the team also pitched to meetings trade media how San Antonio is open for business and safely and successfully hosting convention groups. The announcements to trade media also include sharing the restructuring of the Destination Sales & Experience teams to best stimulate the industry's recovery.  
As we continue pitching San Antonio as a travel destination for summer, we'll lean in further into telling the story of what positive news the rest of 2021 brings, including the openings of hotels, restaurants, attractions and exhibitions. Many fantastic local businesses have opened or are about to open, and it will certainly tell the story of San Antonio's recovery from the pandemic. If you have news to tell, please be sure to share with Visit San Antonio so we may help amplify the news as possible and appropriate.