Dear Valued Partners:
The past few weeks have seen some significant developments for the tourism and hospitality industry in San Antonio. Our community continued to enjoy an optimistic resurgence in visitation that began in March and has endured deep into the summer. Many of you have reported impressive revenues and per-capita spending, as a result, and it has been welcome. Of course, we continue to monitor the various evolutions of the COVID-19 pandemic, remaining vigilant in how we communicate with leisure travelers and group customers that it is safe and secure to travel to and hold a "live" meeting in San Antonio. Please assist us in spreading this message as well.
Last week, in an important moment for my early tenure here, the Visit San Antonio Team presented to the Mayor, City Manager and City Council a presentation on Visit San Antonio's new Strategic Business Plan. We answered questions about where we have been, and how Visit San Antonio is going to assist our city to reach the next level of success in this complicated landscape. The report was especially significant as the Council will soon consider a renewal of our management agreement as the sales and marketing arm for the city.
The presentation included a look at our new Strategic Priorities, including storytelling, strategic sales, advocacy, partnership and diversity. Also showcased was an incredible video produced by our Marketing team that included residents and workers in each of our 10 districts speaking about the importance of our industry, and Visit San Antonio's role in it. A special thanks to Robert Thrailkill, chairman of the Visit San Antonio board, and Secretary Hope Andrade, co-founder of Go Rio San Antonio River Cruises, for also addressing the Council.
The impact of the pandemic has been wearying and costly for so many, so it was especially gratifying to share some notable hotel numbers from July. According to Smith Travel Research (STR), we climbed to 73.9% occupancy in July. The July occupancy for San Antonio was 3.5 percent behind the same month in 2019 (76.6%). Our July occupancy also put San Antonio ahead of its competitive set including Houston (59.1%), Dallas (63.3%), Austin (69.6%), New Orleans (58.9%) and Phoenix (61.0%), and many other major U.S. cities. Congratulations on this achievement.
Remarkably, the average daily rate ($134.09) and room revenue ($148 million) for July were well ahead of 2019 numbers for the same month. Media took note of the favorable trends, as the San Antonio Report website, WOAI-TV, KABB-TV and KSAT-TV, among others, offered positive reports. We also cannot discount the impact of our influential Si San Antonio campaign, which has seen more than 2,400 downloads and delivered a positive message to our local staycation and regional audiences.
As of the end of August, 23 major meetings remain on the books at the Convention Center. Those will draw 60,500 attendees and generate roughly $71 million in economic impact. Again, our team has remained proactive in our outreach to these existing customers with a clear message: It is safe to have your meetings in San Antonio, at the Henry B. Gonzalez Convention Center and in our member hotels. We also speak of the recent groups that have met in San Antonio that have generated very positive and record-breaking attendance.
Another exciting initiative has been our integration of the San Antonio River Walk Association as a department of Visit San Antonio. We are moving forward with a full lineup of River Walk events in coming months, including the popular Ford Holiday River Parade, which will take place Friday, Nov. 26. Mark your calendars!
I have been fortunate to be able to meet many of you, either through receptions or speaking engagements, over the past few weeks. I have also enjoyed being welcomed at receptions by The Witte Museum board of directors, Greater: SATX and our business community, and leaders of our River Walk establishments. It was especially gratifying to not only discuss how we are going to work together to improve our city, but also get to visit (and frankly get out of the office!) and experience, the incredible Witte, impressive Frost Tower Family Room and the new Little Rhein Prost Haus. Thank you to everyone for your graciousness and hospitality.
As the Summer comes to an end, I hope you can take some time this Labor Day weekend to reflect on your hard work and dedication to San Antonio and our industry. You have so much to be proud of.
Thank you for all you do.
With warm regards,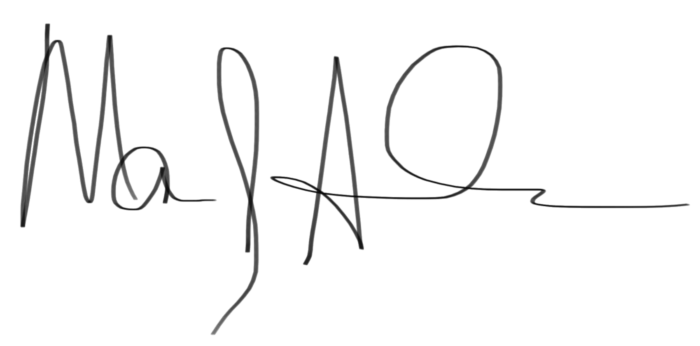 Marc Anderson
President & CEO
Visit San Antonio