Recently, we sat down with our energetic executive director, Casandra Matej, to chat about her three-year anniversary with the San Antonio Convention and Visitors Bureau (SACVB). In fact, June 13 marked her anniversary and as fate would have it, the date is coincidentally the same date as the feast day of Saint Anthony of Padua (whom San Antonio is named for)!
To commemorate the anniversary, we wanted to gain an inside scoop of what Casandra considers her "Triumphant Trifecta" – a professional achievement, a personal achievement and a lesson learned, within the year.
Q: Casandra, thank you for taking time to visit. Three years have certainly flown by; you have brought a whirlwind of positive changes to the San Antonio CVB. Tell us about one of your favorite professional achievement this year?
CM: Amongst so many amazing memories, it is certainly tough to pick just one. This year, we launched a brand new campaign, "Unforgettable," highlighting the many hidden gems that make San Antonio so special.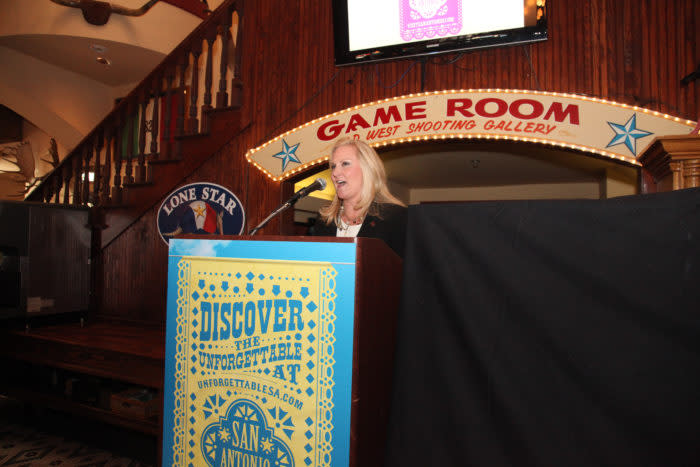 We hosted the U.S. Travel Association's president and CEO, Roger Dow, during our 2013 Annual Meeting.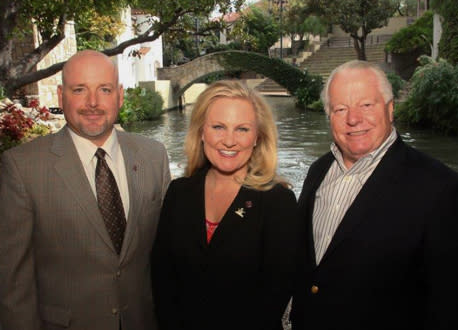 We have appeared on many major television news stations promoting all that San Antonio has to offer. We are also well on our way to meeting our FY 2013-2014 goals!
However, if I had to pick just one – it would be the night San Antonio and our partners took over Globe Life Park in Arlington. We hosted our first "San Antonio Night at the Rangers" – a very new and unique partnership to leverage our destination. San Antonio was highlighted through on-the-field PR with Fox Sports Southwest, through pre-game entertainment, client interaction, on-the-field advertising, trip giveaways and additional in-market exposure through WFAA – Channel 8. I even got to throw the opening pitch! It truly was a once-in-a-lifetime moment and I will remember "San Antonio Night at the Rangers" forever!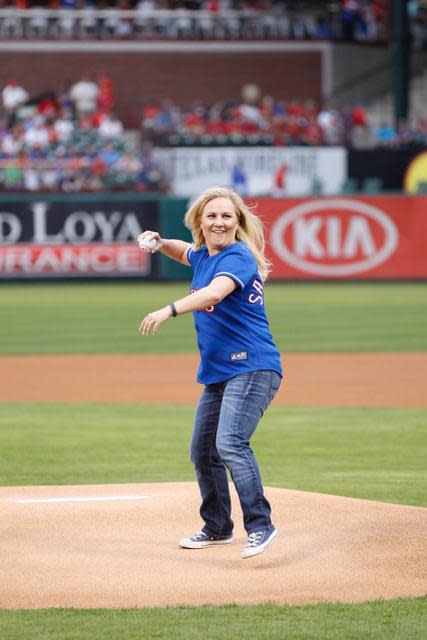 Q: Wow! What an amazing experience and wonderful opportunity to expose San Antonio! What about a key personal achievement?
CM: As an individual who is highly passionate about physical fitness, one of my personal goals was to complete a half-marathon -- and I did it! I finished the San Antonio Rock 'N Roll Half-Marathon this year! I also completed several additional 5Ks and Fun Runs this year and I could have never done it without my sweet family and friends cheering me on.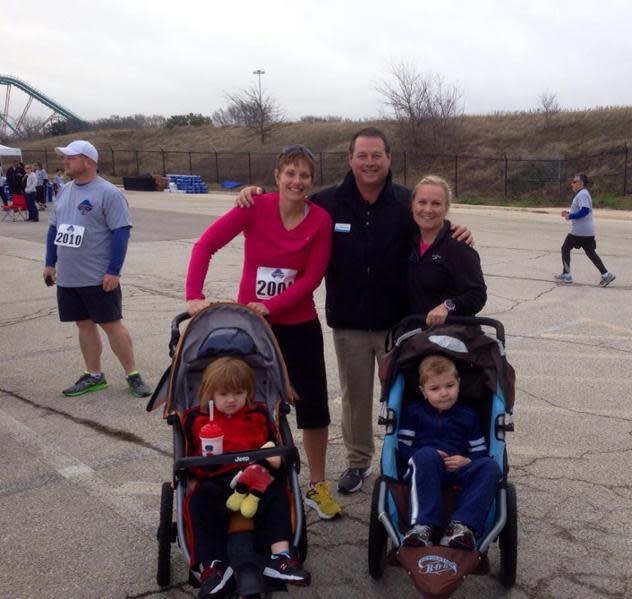 Q: That is truly amazing. Congratulations on all of your added success! Perhaps your blog should be dubbed "Keeping Up With Casandra?" Now, what about a piece of advice for our readers?
CM: Speaking of "keeping up," each year without a doubt has grown busier and busier. One of my top tidbits of advice is to continue to strive for work-life balance. It has been a major learning curve for me. We all will have stages in our lives where one compresses the other, but it is critical to our own personal health and wellness and our families to maintain that balance. Strive for excellence in all areas of your life, not perfection. To that point, we are experiencing a Day Off Deficit. In 2013, the average American worker left three earned days off on the table. That's three days that could've been used to reconnect with friends and family, making new memories by exploring San Antonio!
In short, don't forget that San Antonio has much to offer visitors – but our great city also has much to offer its citizens – YOU. Take time to relax, recharge and renew. Aim to maintain that work-life balance by and exploring San Antonio's amazing attractions, bountiful restaurants, entertainment venues and so much more. The San Antonio CVB has some terrific tools to help you get started.
Q: Thank you, Casandra, for your time today and for sharing your industry insight. Do you have any final words before we wrap up?
CM: I have truly enjoyed my time in San Antonio and here's to many more years! I want to relay a special word of thanks to our Convention and Visitors Commission for their leadership and dedication, to our team members and partners for their ongoing support, and of course my family for their constant love and support.
Please keep an eye on my blog for what's coming up at the SACVB. We are hard at work on our FY 2014-2015 Goals, and can't wait to share them with you at our upcoming Annual Meeting on Monday, October 20 at the Tobin Center for the Performing Arts. Please save-the-date!