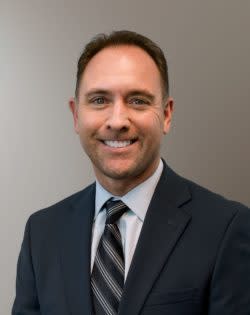 Visit San Antonio continues to strengthen strategic focus on key markets and towards that effort has hired Terry Jon "TJ" Pritchard as the Director of Texas Sales. Joining the organization's Destination Sales Team, Pritchard will manage Visit San Antonio's top-producing Texas-area market.  
"This is a critical role, as TJ will handle many of our very important repeat Texas conventions and play a vital role in maintaining and growing critical relationships within our largest convention market," said Marc Anderson, President & CEO of Visit San Antonio. Some of San Antonio's longstanding in-state conventions include Texas High School Coaches Association which drew more than 16,000 attendees last year. Texas Music Educators Association is another example, having met in San Antonio for many years and had more than 26,000 most recently in 2021.    
Pritchard spent the past 11 years at San Antonio's Hilton Palacio del Rio, most recently as Director of Sales & Business Development working with many of Visit San Antonio's existing customers, the hospitality community, as well as providing great support to Visit San Antonio participating in many of the organization's customer initiatives.