Key departmental moves strengthen strategic focus  
SAN ANTONIO (January 6, 2023) – With a focus on continued growth and forward momentum, Visit San Antonio announces some key promotions elevating internal staff in critical organizational functions. Visit San Antonio is capitalizing on a record-making 2022, to leverage internal talent in the Sales and Partners/Experience/Events departments.  
"Growth and evolution are important for any organization, said Marc Anderson, President & CEO, Visit San Antonio. The promotion of both Tyler and Lance will provide Visit San Antonio with the opportunity to develop two key areas of meetings and conventions not previously focused on by our organization – corporate citywides and for-profit tradeshows. It will also allow our company to build a strategic plan to build relationships and grow market share with key 3rd party, intermediary companies. This redeployment allows us to promote two talented professionals internally, while continuing to focus and grow association citywides and in-house meetings as well. I am excited to experience this shift in strategy and the growth in demand Lance, Tyler and our team will achieve for the Henry B. Gonzalez Convention Center and our stakeholders throughout San Antonio."  
"I am equally excited about the upward trajectory for Michelle and Shauna, both proven leaders who, honestly, set industry-wide standards in their events and experience space. Expanding Moon's scope by folding in our Partners function will increase the value-add for our valuable partners, especially important as our industry recovers to post-pandemic robust levels. Both of these talented professionals have earned these promotions due to their strategic planning, drive to go above and beyond, commitment to the organization and proven leadership in their respective areas," he added.    
Visit San Antonio's promotions include: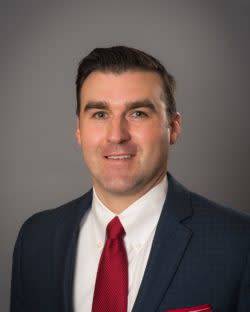 Tyler Orwig has been promoted to Vice President of Association and Trade Show Sales. In this new role, he will continue overseeing a large part of our sales team, including the association market which makes up the largest percentage of the business Visit San Antonio confirms in our city and in the convention center. Orwig will also oversee the development of a new for-profit tradeshow strategy for San Antonio. In addition, he will be responsible for growing and attracting larger global association citywide accounts of 4,000+ peak room nights and above. Orwig has been a part of the hospitality industry for 24 years, spending 15 years working with Hyatt Hotels in various properties across the country, as well as been an integral part of Visit San Antonio for almost nine years. In his tenure with Visit San Antonio, he has been involved in the organizational transition from a City of San Antonio department to a 501c6 entity, helped in the process of creating the San Antonio Tourism Public Improvement District (SATPID), and has been a key leader for the convention sales team over the years.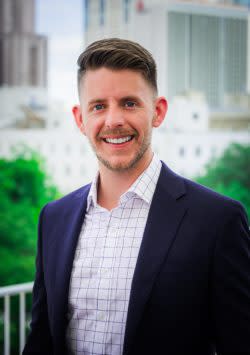 Lance Wheeler has been promoted to Vice President of Corporate and Intermediary Sales. Wheeler is a Sales, Marketing, and Business Development Executive with over 13 years of experience leading and executing large-scale, high impact projects and strategic initiatives. Prior to joining Visit San Antonio's Destination Sales Team, he oversaw corporate convention business development efforts for Choose Chicago. His hospitality career initially took him to Washington, D.C. for seven years working at the JW Marriott Washington, D.C., Washington Hilton and Capital Hilton and the Hilton McLean Tysons Corner in progressive sales leadership roles. In early 2017, Wheeler moved to Chicago joining the Marriott Marquis Chicago as a Senior Sales Manager, before joining Choose Chicago in March 2018 as Director, Business Development. Shortly thereafter, he was promoted to Director, Business Development & Corporate Lead championing the corporate business development team.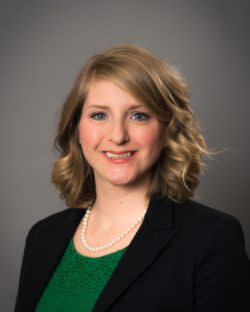 Michelle Moon has been promoted to Vice President of Partners, Experience and Events. She has been an appreciated member of the team for six years and led the elevation of the former Destination Services team into their new vision of Destination Experience and Engagement ensuring a one-of-a-kind meeting process unique to San Antonio. Her contributions have been invaluable to the organization. In her new role, Moon will take over the organization's Membership, Partner Relations, Special Events, River Walk Operations and oversee Destination Experience through a supervisory and delegatory role.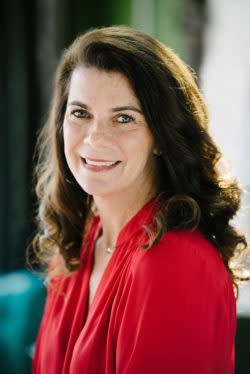 Shauna Goodman has been promoted to Director of Destination Experience.  Goodman has been an instrumental player in major citywide groups including the 2021 NCAA Women's Basketball Tournament, ASTRO, and Texas High School Coaches. She will continue to elevate the client and attendee San Antonio experience; most notably for RCMA 2024 and other key conventions. In her new role she will continue the great customer service Visit San Antonio has to offer and will continue to take the team to new heights.  Goodman will also rebrand and expand ConnectSA. ConnectSA provides engagement opportunities connecting our cities intellectual partners from San Antonio's high-growth industries and universities/colleges to provide education, local expertise, speakers, panelists, and/or networking opportunities to our local conventions. As part of the Destination Experience transition, Goodman will handle the day-to-day operations with an advisory and directional reporting role to Michelle Moon.  
Images of Visit San Antonio promoted staff can be found here.