Looking for a winter wonderland holiday experience that eases up on the bitter cold and biting chill? Then a Texas-style holiday season full of winter activities and celebrations is waiting for you in San Antonio.
San Antonio is the premier place for a winter getaway because this family-friendly city is filled with historical sites, holiday shopping, and more to get the most bang for your buck.
Here are the top experiences you need to have in San Antonio this winter holiday season:
Take a Winter Stroll Through the Historic Side of the Alamo City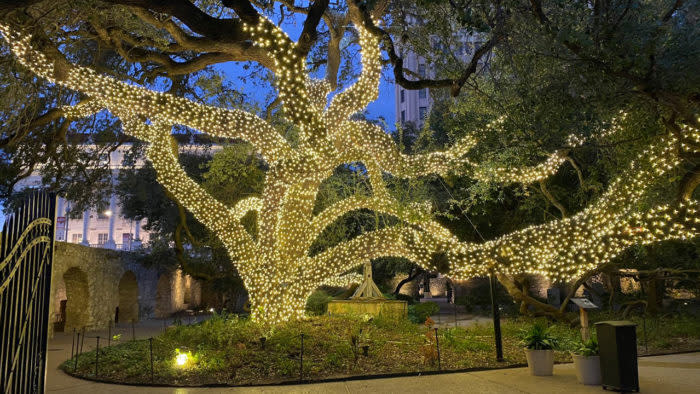 Alamo Lights at The Alamo
If you want to walk around to your destinations this winter, there is no better place than the highly walkable city of San Antonio. The Alamo City is notorious for its rich heritage, and San Antonio Missions National Historical Park is considered a UNESCO World Heritage Site.
Expect The Alamo Plaza and The River Walk to be decorated with thousands of lights this winter season, from December and well in January. Alamo Lights at the Alamo are always a must-see, be sure to purchase your tickets ahead of time! There is also holiday décor, and plenty of festivals and activities for the whole family will make these iconic landmarks a central hub.
Check Everyone Off Your Holiday Shopping List with These San Antonio Spots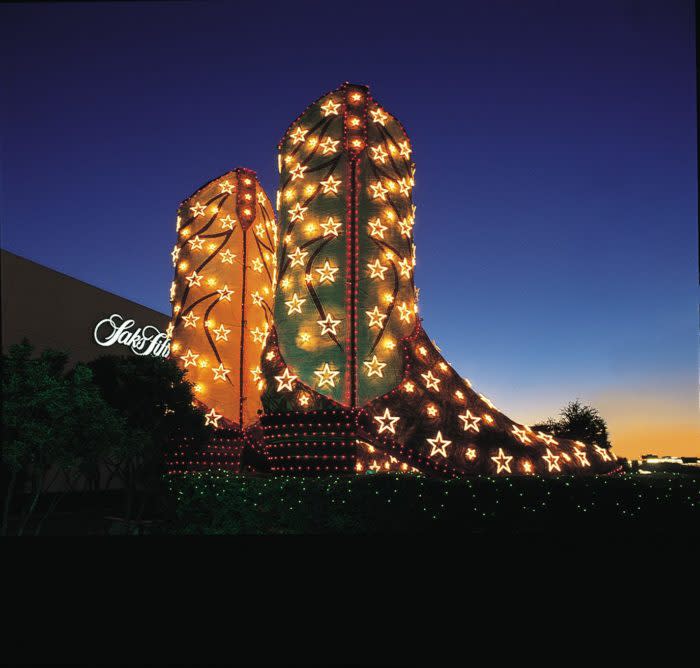 'World's Largest Cowboy Boots' at North Star Mall
In San Antonio, completing your ultimate holiday shopping list for your friends and family will not take long. If you are looking for locally owned boutiques or cultural gifts, head to the Historic Market Square in downtown San Antonio, where you can find handcrafted works of art, exotic curious, and everything in between. You can also check out La Villita Historic Arts Village for culturally and historically rich sights and art to browse.
If you would rather have a high-end, luxurious holiday shopping experience that you can't find anywhere else, then San Antonio has upscale favorites such as Pearl, North Star Mall (where you can catch a glimpse of the 'World's Largest Cowboy Boots') and The Shops at La Cantera to name a few. Discover your next favorite store in San Antonio this winter season.
Hotels and Other Accommodations to Fit Your Winter Travel Needs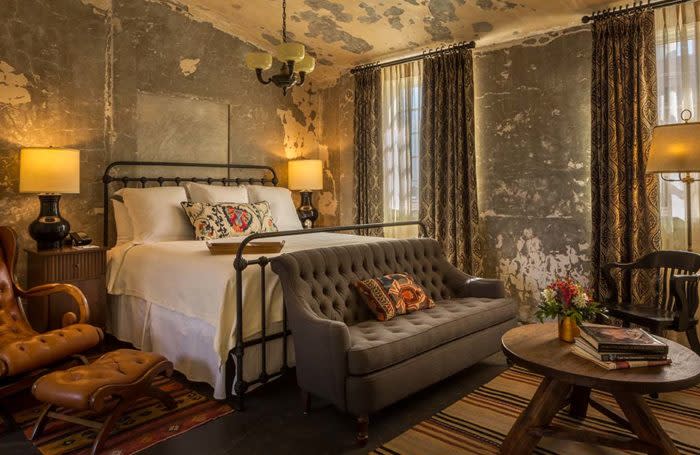 Hotel Emma
After a full day of shopping at San Antonio's top stores and boutiques, you and the family will need somewhere to relax and unwind. Being comfortable is just as important as the attractions and experiences you have with us. The Alamo City is home to accommodations that offer true comfort that everyone in your family will enjoy.  Whatever your tastes are in the realm of accommodations, we're sure to have stays tailored to your style.
Looking for a fabulous hotel to rest your head? We have those for every budget and in every area of the city you are looking to explore. Looking for an impressive resort? We have those too. San Antonio is home to resorts that bridge the luxurious with the family-friendly. If you want a unique stay in San Antonio, why not try a vacation rental and experience the city as a true San Antonio local would?
Plan A Perfect Holiday Meal at San Antonio's Top Restaurants and Eateries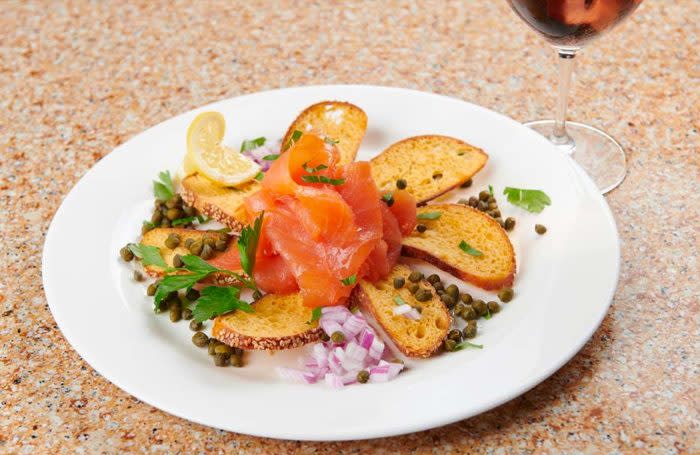 Paesanos Lincoln Heights
San Antonio is a city bursting with flavor, from its culinary heritage to the unique infusions spread across the city. There is simply no shortage of good food to eat in San Antonio.
Feed your whole family, or carve out time for a parents' night out, whether you are looking for something more upscale or would instead find restaurants on the more budget-friendly side. We all have different tastes and budgets - let us help you decide where to eat.
Head over to our Eat page and filter by cuisine type and area, and we'll give you suggestions to some of the best options in the city!
Find Family-Friendly Events in December and January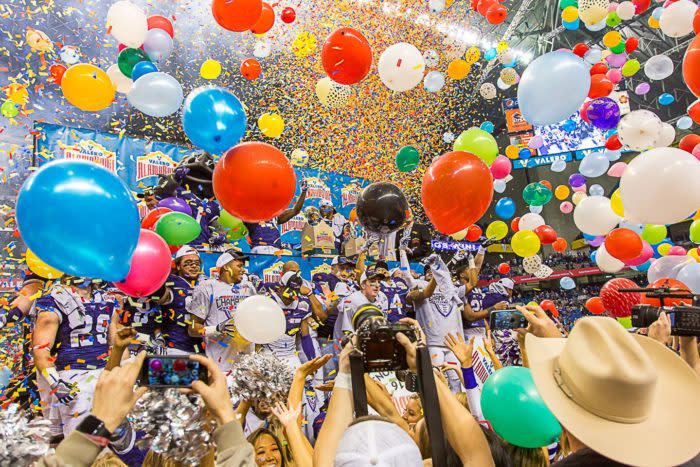 Valero Alamo Bowl
Throughout your winter trip to San Antonio, experience everything the city has to offer through our numerous events and activities throughout December, January, and the rest of winter.
If you're looking for an exciting experience that transcends generations, head over to see the Trans-Siberian Orchestra (TSO) take over the AT&T Center on December 30th for an incredible holiday tradition.
For sports fans, there is the Valero Alamo Bowl on December 29th from 8:00 pm to 11:00 pm. The Alamo Bowl showcases the #1 Pac-12 team against the #1 Big 12 team right after the college football player selections. This fun winter tradition will surely be an experience to remember to grab your family and friends and come out and root for your favorite team.
If you want to do a little shopping after the holidays, attend the River Walk Winter Artisan Show on January 13th from 11:00 am to 11:00 pm. There will be over 40 vendors featuring artistic items ranging from pottery, jewelry, textiles, beadwork, paintings, and more. This is a free event, so bring everyone.
Taste the flavors of San Antonio during Culinaria's Restaurants Week, January 16-28 when select restaurants offer three-course prix fixe menus at phenomenal prices.
These are just some of several exciting holiday and winter events that will take your vacation to the next level.
Make San Antonio Your Winter Vacation Destination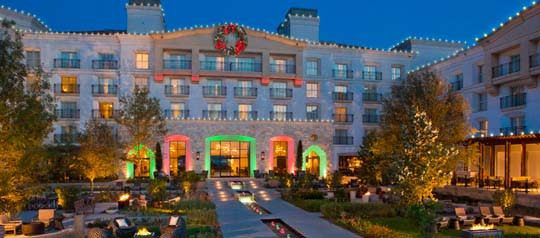 La Cantera Resort & Spa </strong>
Come celebrate the holiday season with San Antonio's beautiful and bright sights and events. Check out our official visitor's guide and start planning your winter holiday trip today!