Día de los Muertos in San Antonio
Authentic Day of the Dead Celebrations in the Alamo City
Welcome to San Antonio, home to the grandest Día de Muertos celebrations in the entire United States. Whether you're a newcomer to the enchanting tradition of "Day of the Dead" or a seasoned veteran who has joyously partaken in its festivities for countless years, our city warmly invites you to join in commemorating this extraordinary celebration of life.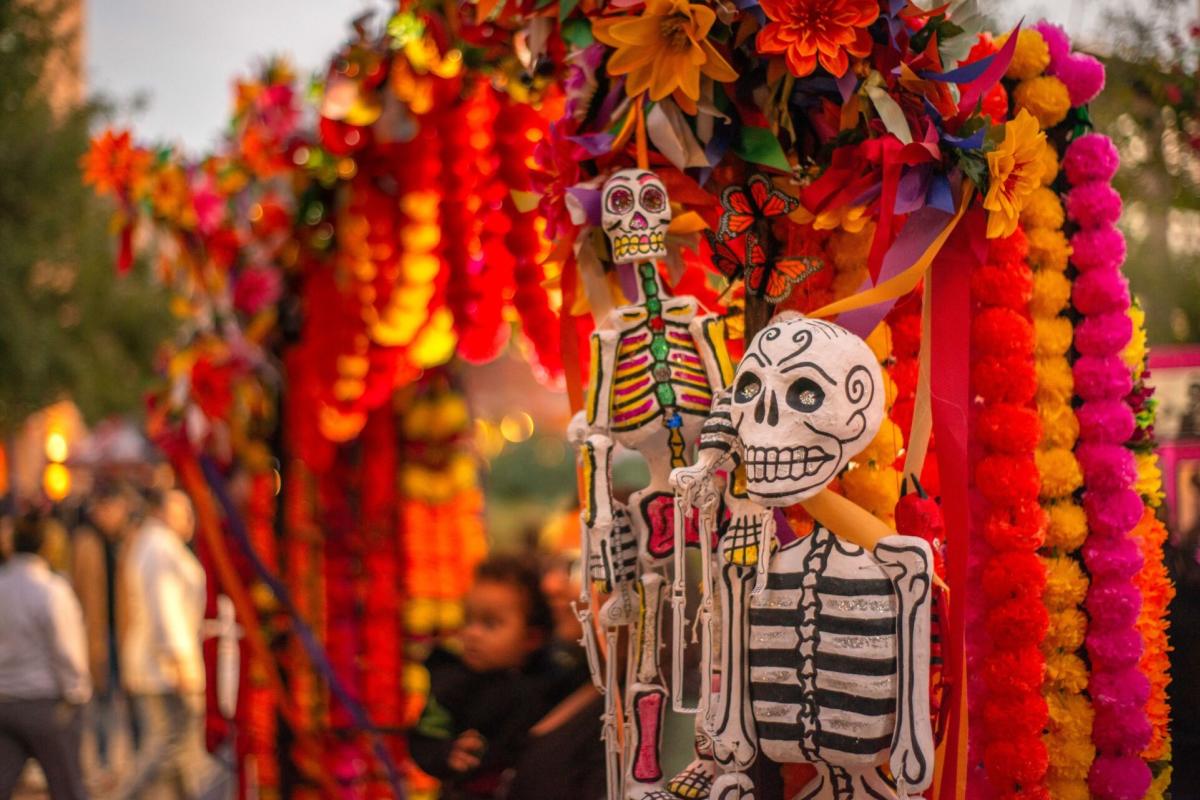 What is Día de los Muertos?
Also known as "Day of the Dead," Día de Muertos is a tradition-filled day during which families remember the departed and share memories of loved ones. To celebrate their lives, friends and family participate in a variety of activities, including lively processions and parades, traditional dress, and altar building.
Altars
Altars also referred to as "ofrendas" in Spanish, are arrangments honoring loved ones who have passed on. Though there are traditional items that are commonly placed on ofrendas, every ofrenda is special in its own way and often includes personalized elements that are unique to the individual(s) being honored.
Sugar skulls, tamales, Pan de Muerto, and more can all be found on Día de Muertos altars. Learn More about Day of the Dead altars here.
Join us in the Alamo City for Day of the Dead Traditions and Celebrations
Discover Day of the Dead in a city bursting at the seams with Latin heritage and culture. Experience Dia de Muertos in San Antonio this fall! The opportunities to commemorate the occasion are endless.
Day of the Dead San Antonio River Parade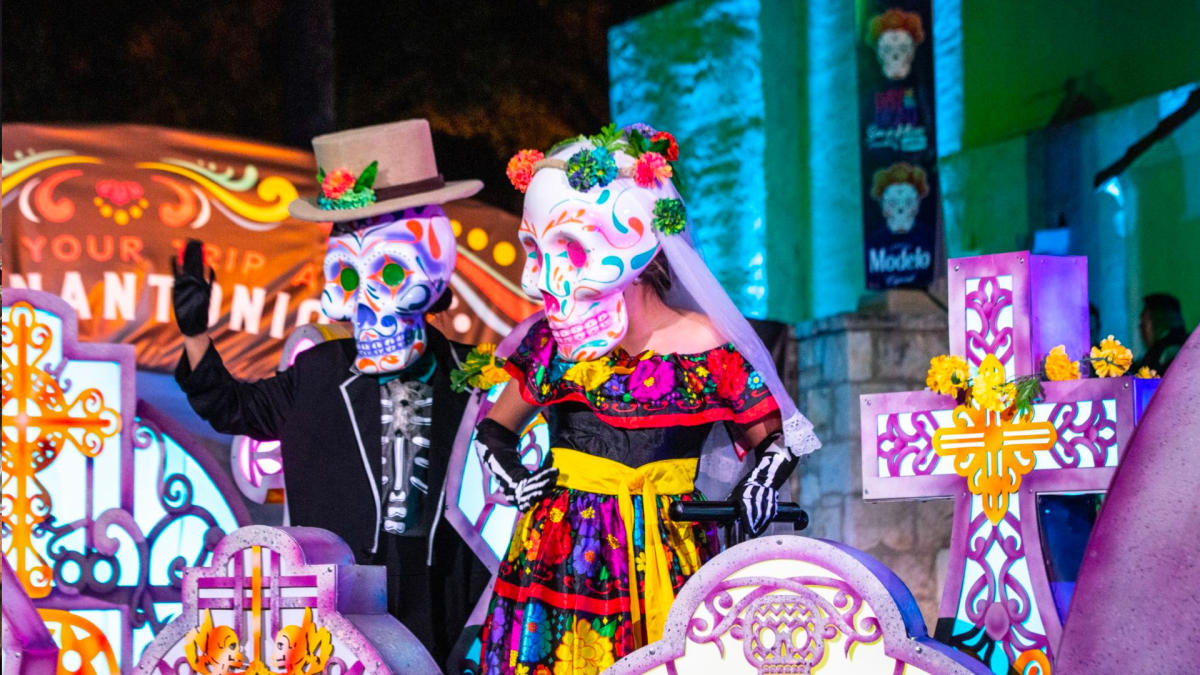 The celebrations continue at the San Antonio River Walk for the Day of the Dead River San Antonio Parade featuring decorated river barges paying homage to this special tradition. This one takes place on October 27, 2023. Find a restaurant along the River Walk and book your reservation to view the parade along with dinner! The Day of the Dead celebrations continue all weekend long at La Villita.
Dia de los Muertos at Hemisfair / MuertosFest
If your preference is outdoor festivities, live music, and vibrant celebrations, the 11th annual Día de los Muertos at Hemisfair is held in downtown San Antonio at Hemisfair. National Geographic named this event as one of the best fall festivals in the United States in 2019.
Día de los Muertos at Esperanza Peace & Justice Center
Commemorate Dia de los Muertos at Esperanza Peace & Justice Center's Rinconcito de Esperanza. Past years have included community altars or ofrendas, live music, face painting, food and more. Stay tuned for more information on this year's event.
"Altares y Ofrendas" at Centro Cultural Aztlan
You can also attend Centro Cultural Aztlan's 46th Annual "Altares y Ofrendas," one of the city's longest-standing Dia de los Muertos celebrations. Experience Dia de los Muertos' artistic, cultural, and religious details and see how this pre-Colombian Mexican tradition views death as a neutral part of life.