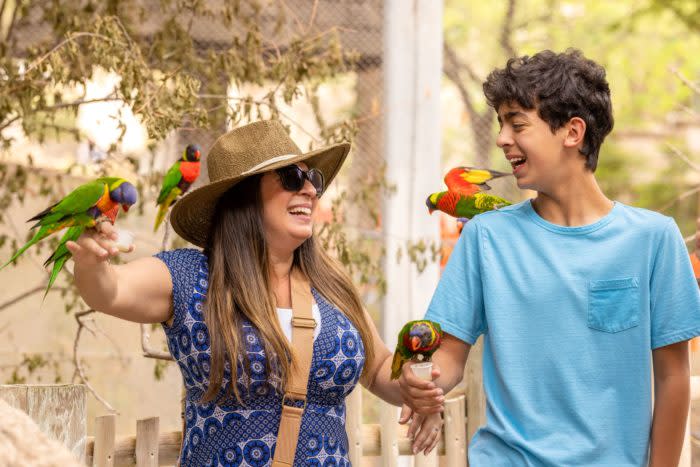 San Antonio Zoo
It's always a perfect time to celebrate the moms, grandmas, aunts, and mother figures in your life - but this is especially true on Mother's Day! And the perfect setting to celebrate? Right here in the Alamo City! Regardless of what the mom figure in your life enjoys, we will indeed have it in San Antonio. Mother's Day is on Sunday, May 14, 2023. So, as you plan your Mother's Day 2023, let us help you with some of the best options for spending it in beautiful San Antonio!
Attend an Event
San Antonio is always jam-packed with fun-filled events, after all, we do like to celebrate, and we do it often! While Mother's Day weekend may have so much going on, here are some ideas for how to spend your time with us. Be sure to check our Event Calendar for even more events throughout Mother's Day weekend and beyond!
Immerse Yourself in Disney Nostalgia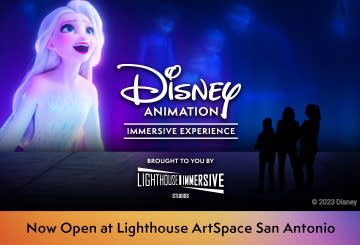 Immersive Disney Experience | Running select days through August 13, 2023: Take Mom to "A Whole New World" on a magic carpet ride, let her explore under the sea with the mermaids, step into Encanto's casita and more at this interactive art exhibit. This is expected to sell out for Mother's Day weekend - so be sure to plan and purchase tickets ahead of time! The best part? They're offering a 20% discount from May 7-14, 2023 just in time for Mother's Day!
Enjoy a Movie Under the San Antonio Stars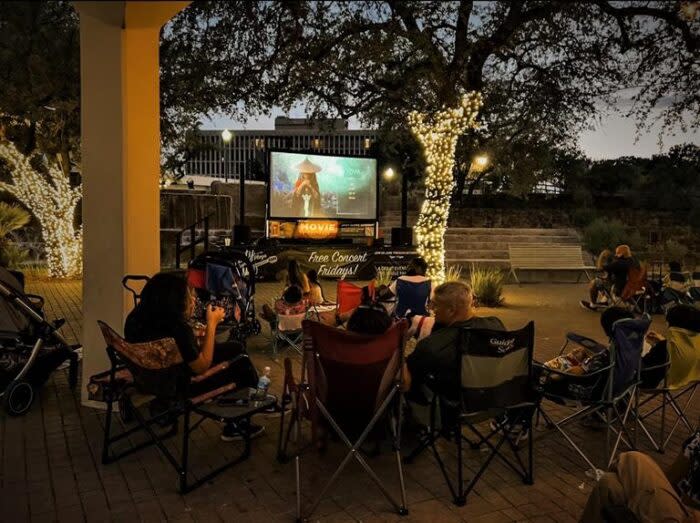 Enjoy a relaxing evening under the stars with a great movie and great company! Two chances for outdoor movies are coming Mother's Day weekend:
Cinema on Will's Plaza | Billy Elliott: The Musical | Friday, May 12 | 8:00 pm: Over at the Tobin Center for the Performing Arts, you can enjoy Billy Elliot: The Musical on the Will Naylor River Walk Plaza. Full concessions and bar will be available.
Movie in the Park | Tower of the Americas | Saturday, May 13 | Sunset: Grab a blanket and head over to the Tower of the Americas for an outdoor showing of Sing 2. Food and drinks will be available for purchase onsite.
Enjoy a Mother's Day Mercado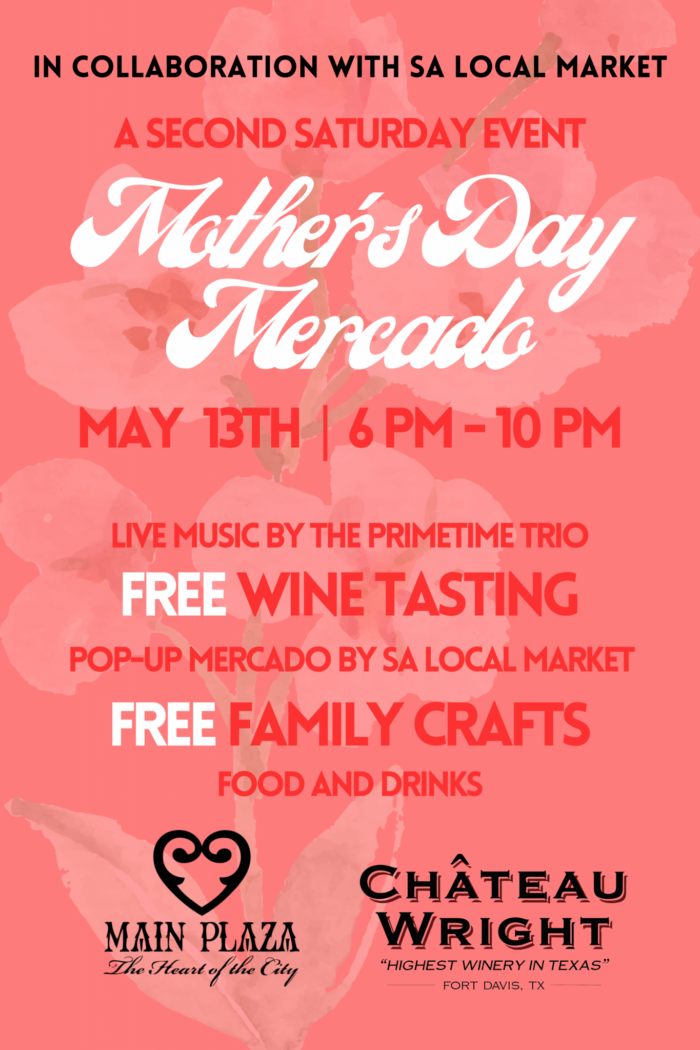 Second Saturday | Mother's Day Mercado | Saturday, May 13 | 6:00 - 10:00 pm: Create Mother's Day crafts while mom gets to enjoy free wine tasting. It's Second Saturday at San Antonio's Main Plaza! Enjoy a pop-up Mercado, food, drinks, and live music with a beautiful night that concludes with two showings of San Antonio | The Saga, projected onto San Antonio's San Fernando Cathedral!
Treat Mom to a Tea Party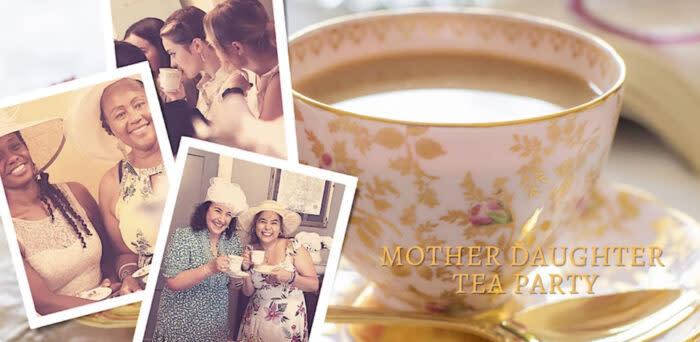 Mother's Day Mother-Daughter Tea Party | Sunday, May 14 | 12:00 - 4:00 pm: Grouped into two tea party sessions, one for mothers and younger children (ages 8-18) and one for mothers with adult children (ages 19+), here mom will enjoy a photo shoot, tea party with talk time, appetizers, and more in the historic Howard House near downtown San Antonio.
Expand Mom's Foodie Experiences in the Culinary Capital of Texas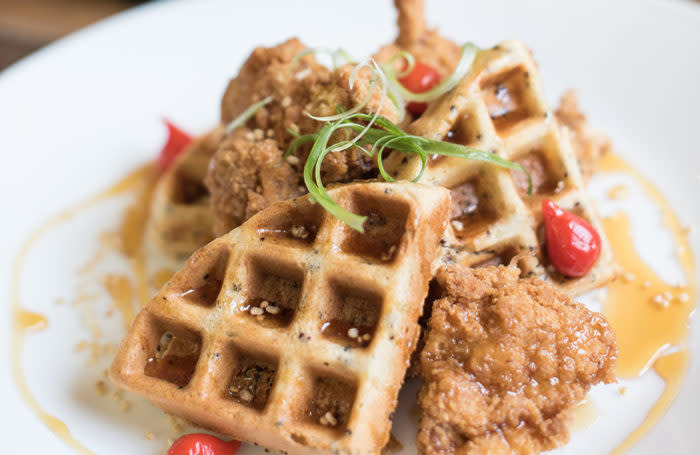 Botika
San Antonio is a foodie's paradise. Our confluence of cultures sure makes for some phenomenal culinary creations that mom is sure to love. Bring mom, your appetites, and check out some of these recommendations:
Take Mom on a Foodie Tour
Take a Culinary Adventure Tour with Mom on Saturday, May 13th. On the "Celebrate Amazing Moms" culinary tour, you'll visit Elsewhere Garden Bar, Tre Trattoria, and Lick Ice Cream on a walking tour hosted by a local foodie! For more information and to purchase tickets, visit the website.
Make it a Mind, Body, Soul Weekend for Mom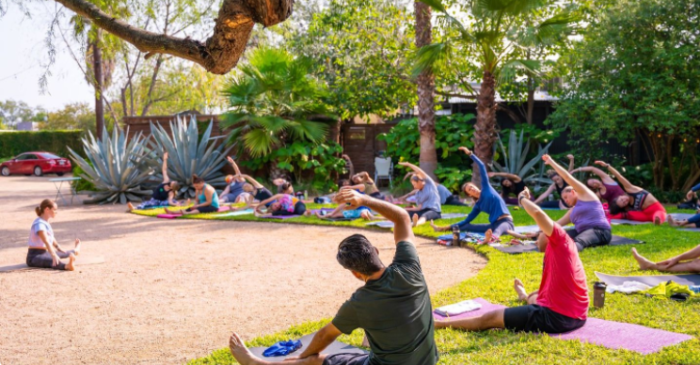 The Good Kind
If yoga and a mindful, relaxing weekend is what you're looking for, we have you covered. San Antonio loves a good outdoor yoga session. Be sure to pay a visit to:
Take Mom on an Arts & Culture Adventure Through the Alamo City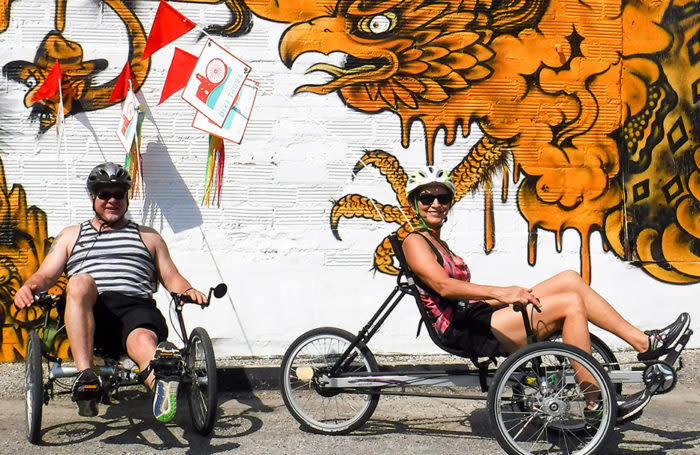 San Antonio Bike Tours
Musicians, muralists, performers, artists, sculptors, actors and so much more - San Antonio is a city filled to the brim with talent and an arts & culture scene that is overflowing. If Mom is a lover of the arts, here are some great places to visit:
Plan Your Trip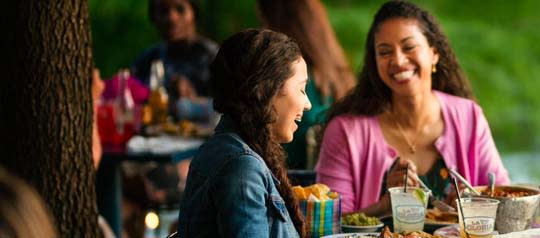 Are you ready to have a perfect Mother's Day with Mom in San Antonio? Get started planning your trip now. We have accommodations for every style and budget. See you soon in San Antonio!