If love is in the air - and even if it isn't for you - there are incredible ways to spend Valentine's Day in the Alamo City. Whether you're looking for date night ideas, ways to celebrate a perfect Galentine's Day, or you're spending the day solo - there is something for everyone this Valentine's Day in San Antonio. Check out our guide on getting the most out of your Valentine's Day in San Antonio, regardless of your relationship status.  
 "Let's Eat, Darling!" - The Brazilian Steakhouse Edition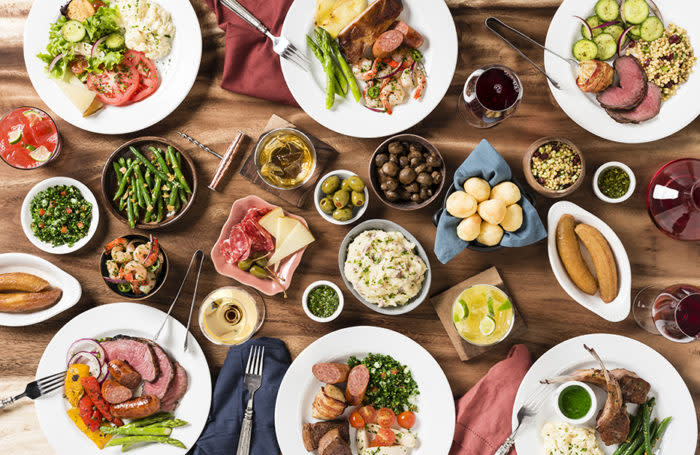 Texas de Brazil
It is almost impossible to spend Valentine's Day in the Culinary Capital of Texas and not  treat your special someone to an amazing dinner. So go ahead - make those reservations well in advance and if you need some help with great dining options, here are some restaurants to get you started.
If your motto is, "Bring on the meats!" then perhaps you'd like to treat your date to a Brazilian Steakhouse. Head over to Texas de Brazil where you'll find delicious Brazilian cuisine paired with Texas Hospitality. Staying in the northern part of San Antonio?
Try Chama Gaucha Brazilian Steakhouse where gauchos are waiting to serve you flaming-hot cuts of delectable meats and refreshing Brazilian lemonade.
You'll find an array of prime cuts at Brasão Brazilian Steakhouse, also located in North San Antonio.
If your Valentine's plans lead you to the River Walk, then Fogo de Chão has you covered for phenomenal meat cuts in addition to an incredible salad bar.
"Let's Eat, Darling!" - The Traditional Sit-down Edition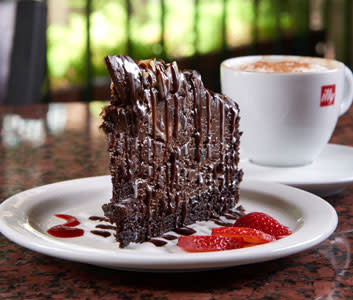 Paesanos Riverwalk
If romantic ambiance, great food, and traditional sit-down restaurants are more your speed, you're in luck! Some of our favorite restaurants are offering specialized Valentine's menus!
Paesanos Riverwalk invites you and your special someone to dine on a 3-course dinner on the beautiful River Walk. Be sure to reserve your spot today!
Zocca Cuisine d'Italia at the Westin Riverwalk is also offering a 3-course menu in addition to a themed "Love Libations" menu with drinks themed for the month of love!
Dorrego's at Hotel Valencia Riverwalk is offering an incredible 5-course menu for Valentine's! Start your meal with champagne cheers before diving into delectable options like filet mignon, poached sea bass, and more. Sure to sell out quickly, be sure to make your reservations now!
Dough Pizzeria Napoletana (also located at Castle Hills) invites you to enjoy a special pre-fixed Valentine's Day menu. Choose from select pastas, entrees, and desserts for a date night that leaves both you and your date feeling like you're in an Italian wonderland.
Pharm Table will be celebrating the ancient wisdom of the Kama Sutra with their special Valentine's Day Kama Sutra dinner. Diners can expect a gluten-free, dairy-free menu with protein and vegetarian options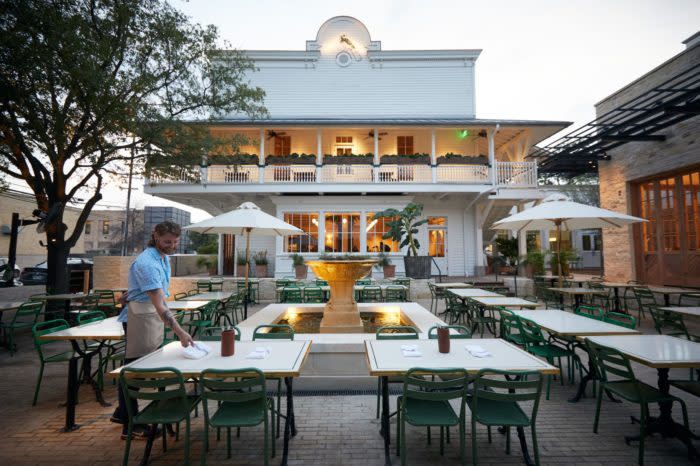 Carriqui | Photo by Jody Horton
Also offering a special Valentine's Day experience is Carriqui! Choose from a 3-course menu and add romantic add-ons to enhance your experience! Plan ahead and purchase tickets now!
Looking for more even restaurant options? Check out 20 Amazing Restaurants to Check out in San Antonio for more ideas!
Dinner with a Side of Fun Experiences
Chicken N Pickle
If you're looking to pair your dinner plans with some exciting hands-on games - opt for Chicken N Pickle! You and your date can pair your dinner with an exhilarating game of Pickleball. Be sure to reserve your court ahead of time, indoor and outdoor options are available! Or opt for a spooky Valentine's Murder Mystery Dinner at Chicken N Pickle presents Til Death Do Us Part: A Valentine's Murder Mystery on February 10th from 6-9 pm!
TopGolf San Antonio also offers delicious food with a side of sports! Pair your evening with some golf and refreshing drinks for a fabulous evening.
For a more relaxed setting that still offers a unique experience, make you reservation today for a dinner cruise with Go Rio San Antonio River Cruises. What could be more romantic than an incredible dinner aboard a river barge as you drift through the heart of San Antonio? Be sure to plan ahead and make your reservations now!
Head out on a culinary adventure with the Valen-dine on the River Walk Culinary Adventure Tour February 11th from 5:30-9:00 p.m.! Take a guided walking tour of some of the greatest restaurants along the River Walk complete with cocktails, main course, and dessert! Food, a romantic stroll along the River Walk, and a foodie to guide you - sounds like the perfect Valentine's date to us!
Unique San Antonio Experiences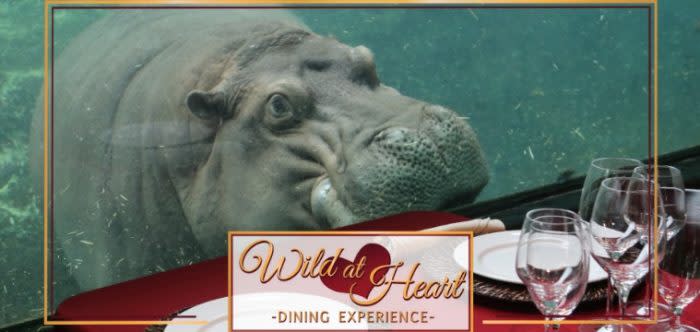 San Antonio Zoo
If you're spending Valentine's Day in the Alamo City, then get ready to experience some fantastic experiences. Enjoy a four-course dinner in the presence of the San Antonio Zoo's two incredible hippos at the Wild at Heart Dining Experience on Valentine's Day. This one is adults only and reserved for the 21+ crowd.
Casa Guipzot invites you to celebrate Dia del Amor y La Amistad - Vinos y Tacos where guests will enjoy wine tastings paired with salads and tacos as they hear from Sommelier Javier Nava del Torre de Torreon, Coahuila, MX. It will be the perfect Valentine's evening.
For a classy Valentine's party, head over to The St. Anthony, a Luxury Collection Hotel for Valentine's Day at The St. Anthony. Tickets are on sale now with different tier options - come as a couple, or come as a group! Enjoy an evening in a beautiful setting with the music of The Dirty River Jazz Band.
Go Rio San Antonio Cruises invites you to join their Love Story River Cruise series happening February 11-14. Drift through downtown San Antonio and catch a glimpse of some of the city's most romantic destinations. Riders will also receive a drink ticket, dessert box, and rose to complete this romantic experience.
Looking for an evening on the beautiful San Antonio River Walk? Head over to Hard Rock Cafe San Antonio for their Valentine's BASH with Life Performances by Crimes of Passion, a Tribute to Female Rock Icons. Also for the 21+ crowd, guests to this event will enjoy live music, a 3-course chef specialty dinner, and more! This one is expected to sell out, get your tickets now!
Unique Gift Ideas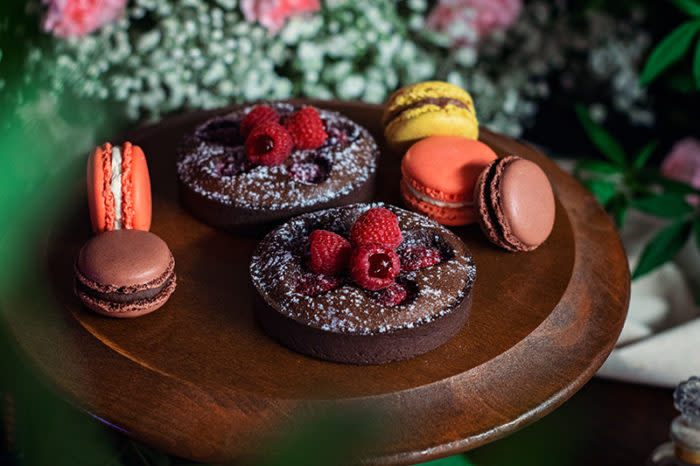 Bakery Lorraine
Does a foodie have your heart? Then find the perfect gift for them at Bakery Lorraine. Decadent chocolate raspberry tarts, grapefruit tiramisu, heart Moonpies, and more. If the way to your loved one's heart is through their stomach be sure to place an order for them for Valentine's Day.
Maybe you and your loved one both happen to be foodies, or maybe your date night has evolved into a Valentine's party with lots of friends. The Board Couple offers decadent charcuterie board options that range from a serving size of two all the way to thirty+ grazers.
If you're looking for a sparkly gift, the San Antonio Museum of Art is holding a Valentine's Day Silver Trunk Show on February 11 from 10:00 a.m. to 2:00 p.m. and features beautiful works that make perfect Valentine's Day gifts!
And for even more unique gifts, head to Feliz Modern's Flamin' Hot Valentine Market where you'll find art, treats, hot cheetos, & complimentary Topo to fuel you.
Galentine's, Guys' Night Out, With Friends, Singles and More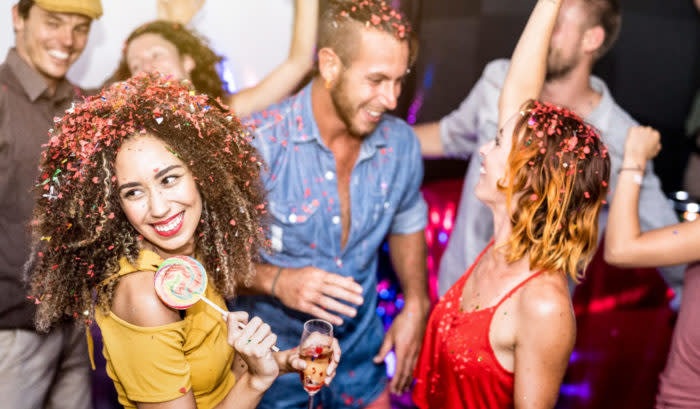 Cupids & Cocktails at the San Antonio Botanical Garden
Looking to hang out with just the girls? The Texas Selfie Museum is hosting a Galentine's Bash complete with bottomless mimosas on Sunday, February 12! Grab your girlfriends and enjoy a day of music, giveaways, and great company! Also happening on February 12 is a Galentine's Day Celebration at La Villita Historic Arts Village! Massages, facials, mocktails, and more - all set in beautiful La Villita near the River Walk!
For a girls' night out, a night out with the guys, a friends' group, date night, and everything in between - head to the San Antonio Botanical Garden for Cupids & Cocktails on February 11. This adult-only (21+) Valentine's celebration will have you dancing to the greatest hits of every era and enjoying cocktails and sweet treats!
Also happening on February 11 is Meet Your Next Ex at the San Antonio Zoo! Enjoy a night of speed dating, animal interactions, specialty drinks and more as you peruse through the plenty of fish in the sea...well in San Antonio, at least!
Single...and Let's Not Mingle Right Now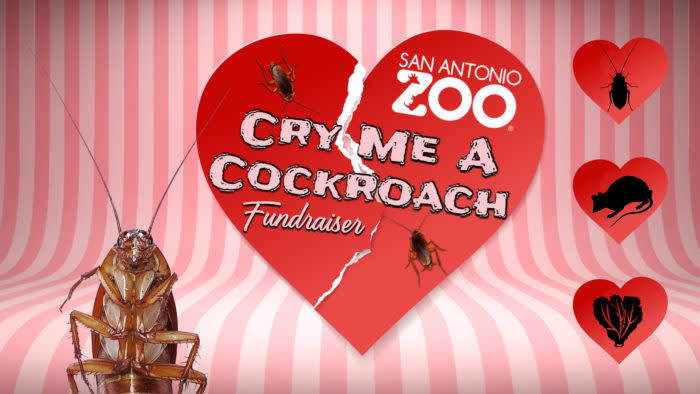 Maybe this Valentine's Day, you're not looking to spend it with anyone in particular - or maybe you'd like to commemorate a not-so-special someone. The San Antonio Zoo is hosting its annual Cry Me a Cockroach Fundraiser. Choose from several donation tiers to receive a special downloadable Valentine's Day card and also have the option to send a not-so-special someone a Valentine's Day card with information on the special cockroach, rodent, or veggie named after them and fed to an animal at the San Antonio Zoo!
Even More Romantic Date Night Ideas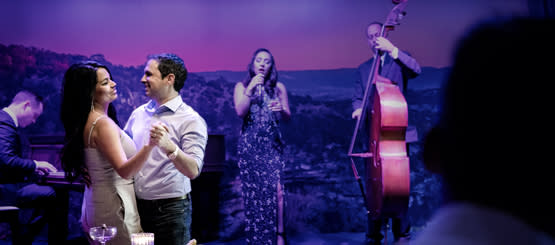 Jazz TX
San Antonio is a romantic city whether it's Valentine's Day or any other day. We have even more ideas for the Perfect Romantic Evening in San Antonio in our recent blog or head over to our digital Official Visitor's Guide to help get your planning started.