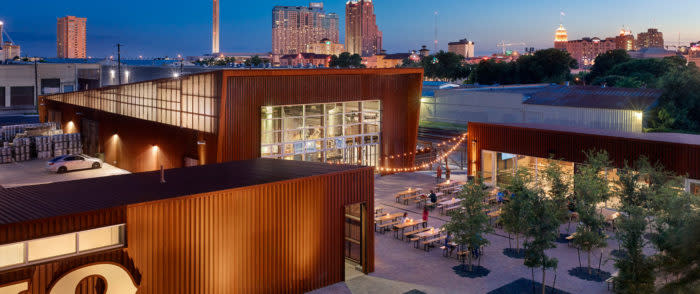 Alamo Beer Company
San Antonio is full of amazing finds regardless of where you find yourself in the city. Did you know that San Antonio's Eastside is full of historical icons, hidden gems, amazing art, and so much more? Check out this intro to San Antonio's eastside and continue the exploration to find even more amazing finds in what is commonly known as the soul of San Antonio!
Estate Coffee
We can't lie - San Antonio is full of great coffee locations, but Estate Coffee located on East Houston Street takes the coffee experience to another level. With seasonal menus with flavors that capture the essence of the time of year of each visit. So grab an incredible cup of coffee, and let's explore San Antonio's Eastside!
Explore Incredible Public Art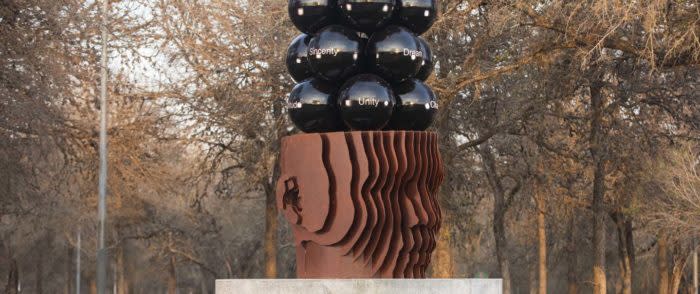 "Spheres of Reflection" by Kaldric Dow
In addition to incredible murals and public installations throughout the eastside, you can also find Kaldric Dow's "Spheres of Reflection" at Martin Luther King Park. For even more public art findings on the Eastside and all throughout San Antonio, check out the City of San Antonio's Department of Arts & Culture Public Art Map.
Appreciate the Arts at Carver Community Cultural Center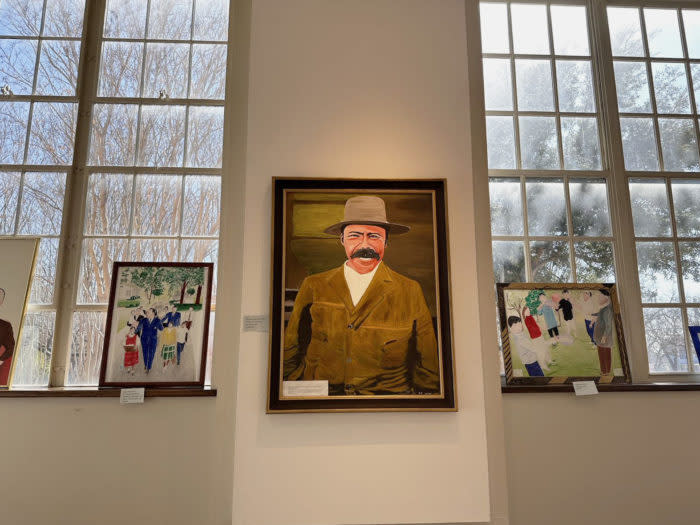 Carver Gallery at Carver Community Cultural Center
With original floor tiles and box office, and photographs of what this historic building used to be, a visit to the Carver Community Cultural Center offers so much in the way of arts & culture. Initially constructed in 1929, the Carver Gallery once served as the first Black library in Texas during segregation. Today the Carver Gallery, located in Jo Long Theatre at the Carver Community Cultural Center, is home to rotating exhibits that include mediums that range from photography to sculptures, paintings, and everything in between from diverse local and regional artists. Currently, you can find works from artist Alain Gakwaya through April 14, 2023.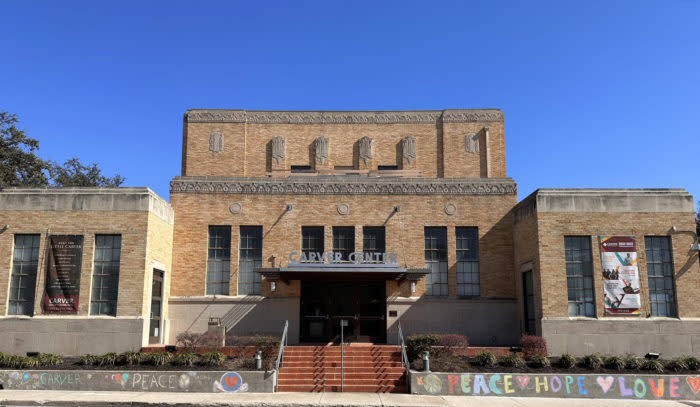 A phenomenal art gallery isn't the only gem you can find at Carver Community Cultural Arts Center, this is also home to incredible live performances. Jo Long Theatre's stage has been graced by iconic legends that include Louis Armstrong, "The First Lady of Song," Ella Fitzgerald, Billie Holiday, "Duke" Ellington, and so much more. For incredible live acts and musical performances, be sure to check out the Carver's event calendar and plan to have an incredible experience here!
Explore the Hays Street Bridge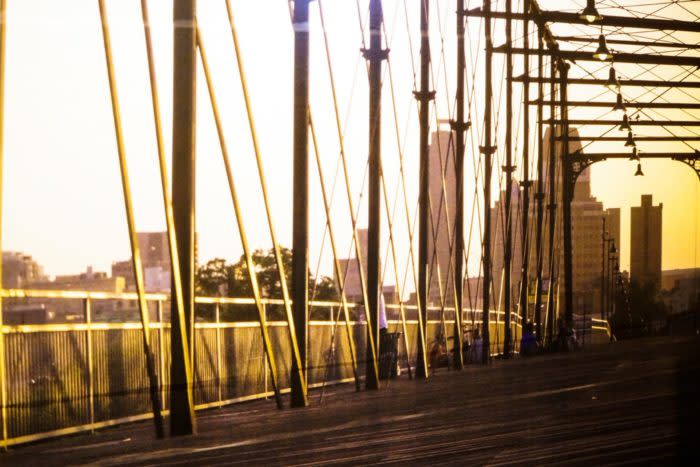 Hays Street Bridge | Photo Courtesy of San Antonio African American Community Archive & Museum
For a great view of the city, visit Hays Street Bridge. Originally built in 1910, the Hays St. Bridge has grown alongside the city for ages. Once a bridge meant for vehicles, this bridge is now pedestrian-only and has been the backdrop for countless photo ops. Insider tip - head to the Hays St. Bridge at sundown for a great view of the sunset!
Enjoy an Evening at Alamo Beer Company
While you're at the Hays St. Bridge, you're right next to a spot that is perfect for a great evening - Alamo Beer Company! Not only does Alamo Beer Company brew its own phenomenal craft beer, but it is serving up delicious food as well! Brewing since 2014, a visit to Alamo Beer Company is great for the whole family. With select trivia nights, live music, and more - spend an evening at Alamo Beer Company's beer hall and bask under the Texas stars!
Explore More Neighborhoods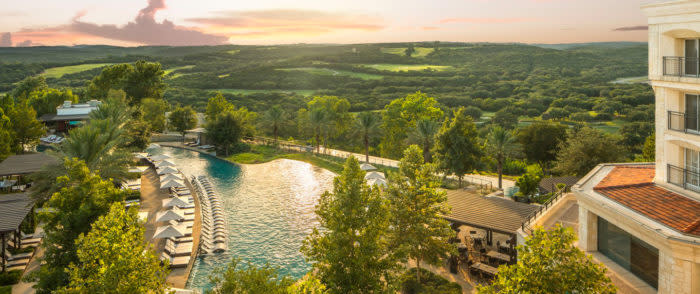 La Cantera Resport & Spa
San Antonio is a wonderfully diverse city with something new to discover each visit. Check out even more San Antonio neighborhoods to explore today!