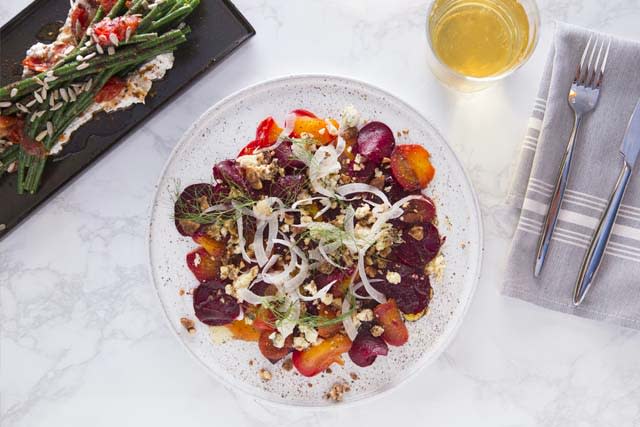 After a two-year hiatus, the James Beard Awards officially returned and on February 23, the 2022 James Beard Awards Restaurant & Chef semifinalists were announced. San Antonio, a multicultural city with a continuously evolving and robust culinary scene, earned a total of seven separate nominations in five different categories. For those unfamiliar with the James Beard Awards, these are considered to be the culinary industry's highest honors.
The James Beard Foundation is a nonprofit organization that uplifts American culinary arts with a focus on fostering equity and sustainability within today's food culture. In 1990, the JBF Restaurant and Chef Awards were founded to recognize the achievements and talent of the people and places behind the food we love. San Antonio chefs and restaurants have had a long-standing record of JBA nominations dating back to 2001. With several prominent culinary accolades including the only UNESCO Creative City of Gastronomy designation in Texas (and one of only two in the United States!), the city of San Antonio continues to cultivate, attract, and inspire chefs from around the world. This is why the growing list of SA JBA semifinalist nominees comes as no surprise!
Winners will be revealed at the James Beard Restaurant and Chef Awards ceremony on June 13, 2022, at the Lyric Opera of Chicago. We will certainly be cheering on our following local nominees.
San Antonio Semifinalist Nominees 
John Russ of Clementine joins the likes of 2020 Best Chef-Texas semifinalist Esaul Ramos Jr of 2M Smokehouse and 2020 Best Chef-Texas finalist Steve McHugh of Cured, for Best Chef-Texas 2022. McHugh was previously nominated four years in a row (2016-2019) for Best Chef-Southwest, making this his sixth nomination since opening Cured at the Pearl. In March 2022, it was announced that Chef Steve McHugh had progressed to the next round and is now a Best Chef-Texas 2022 finalist.
San Antonio's renowned restaurant, Mixtli Progressive Mexican Culinaria, received dual honors this year snagging coveted spots in the Outstanding Restaurant (the only one in Texas to be represented) and Outstanding Pastry Chef categories. Co-founders, Diego Galicia and Rico Torres, have previously been recognized as Best New Chefs by Food and Wine Magazine and as James Beard semifinalists for Best Chefs in the Southwest for their remarkable achievements. With a menu that rotates every 45 days serving influence from various regions in Mexico, the passion behind their unique process to best authenticate their cuisine is vividly apparent. A Mixtli dining experience is not complete until experiencing Outstanding Pastry Chef Semifinalist Sofia Tejeda's delectable desserts. Known for her flavor with flair, Tejeda's talent exceeds expectations as she presents the grand finale to an excellent meal.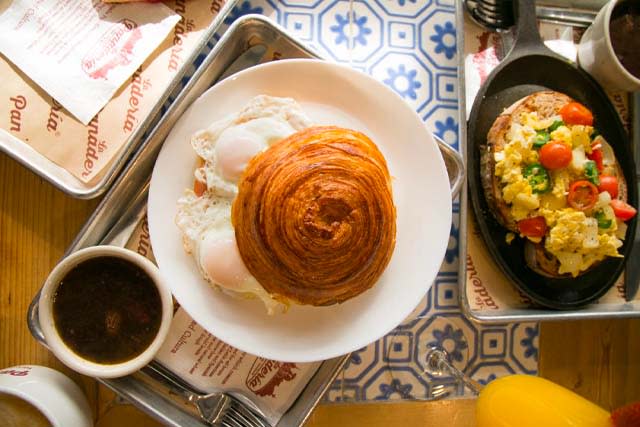 Co-owner of La Panadería and half of San Antonio's famous bread baking brother duo, David Cáceres, secured a semifinalist spot for Outstanding Baker. By combining inspiration from Mexico's Golden Era with influences from their worldly travels, the Cáceres brothers have expertly crafted handmade bread and pan dulce that is unlike any other.
Modern wine bar and bottle shop, High Street Wine Co. earned a semifinalist nomination for Outstanding Wine Program. With a distinctive selection of small production wines, their menu is almost as impressive as their wonderful and experienced staff members.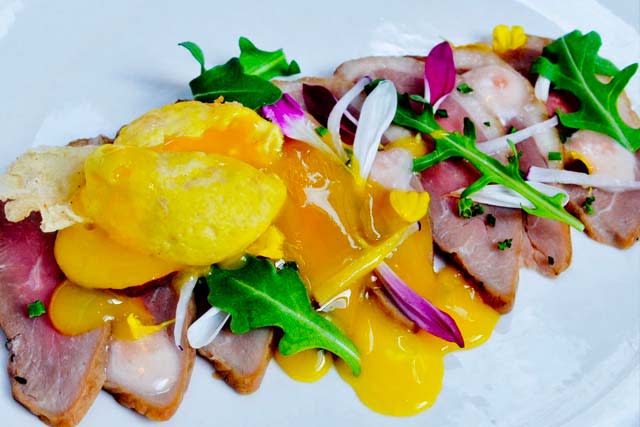 See a full list of categories and semifinalists here and celebrate these semifinalists by adding their locations to your to-do list for your next trip to San Antonio! For even more culinary adventures, plan to attend our upcoming Tasting Texas Wine + Food Festival powered by Visit San Antonio and Culinaria and Flavored by the James Beard Foundation, October 28-30, 2022!