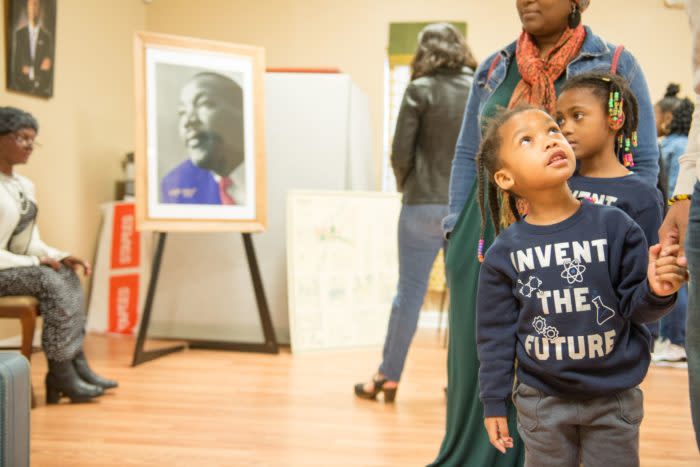 In San Antonio, our culture runs deep, and we are proud of our rich Black heritage. While there are events year-round essential to celebrating our Black community, January is full of can't-miss Black-centered celebrations. Celebrate San Antonio's rich Black heritage with these exciting events and experiences:
DreamWeek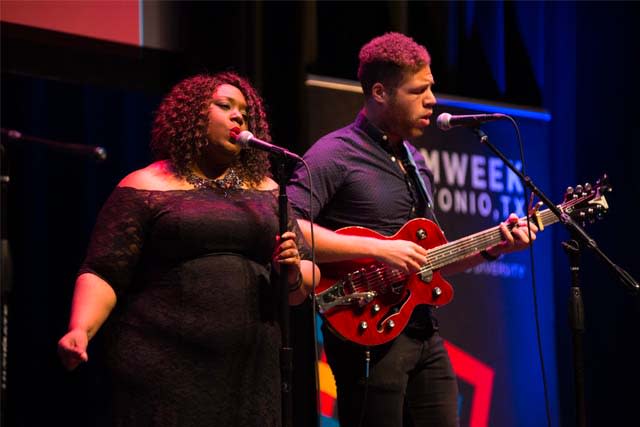 Each January, our multicultural communities get together for DreamWeek, dedicated to exchanging ideas, inspiring discussion, and igniting change. Don't let the name fool you - DreamWeek is more than one week. For over two weeks, events occur throughout San Antonio with the same mission - spurring these essential discussions.
This coming year, DreamWeek will be held from January 13 - January 29, 2023, and the 2023 theme is "Identity and Representation: A Community Embracing the Facets of Its Diversity." Join DreamWeek in the mission to celebrate our humanity by creating environments for civil and civic engagement to embrace ideas and dreams for the common good. Stay tuned for the 2023 lineup of events!
Exhibition of Black Artists in San Antonio at Culture Commons Gallery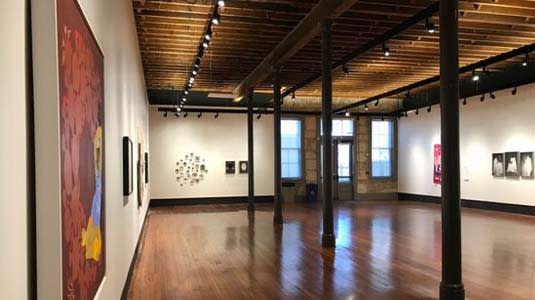 Find artwork that inspires you at the Culture Commons Gallery in the Plaza de Armas Building. Opening on January 19th, 2023, as a part of DreamWeek San Antonio, one exhibit to check out is Between Yesterday and Tomorrow: Perspectives from the Black Contemporary Artists of San Antonio. This exhibit will highlight the many talented Black artists in the greater San Antonio community who will share their culture and life experiences through their work with themes that include Black history and identity, family dynamics, social connections, personal human experience, spirituality and resilience.
Charles Floyd Conducts "A Celebration of MLK for DreamWeek"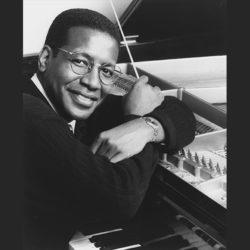 Photo by Christian Steiner
Celebrate DreamWeek with the pops concert: A Celebration of Martin Luther King with bass-baritone Timothy Jones, conducted by Charles Floyd. Presented by the San Antonio Philharmonic, this pops concert is a classical homage to the life and legacy of legendary civil rights leader, Dr. Martin Luther King.
Visit the San Antonio African American Community Archive & Museum (SAAACAM)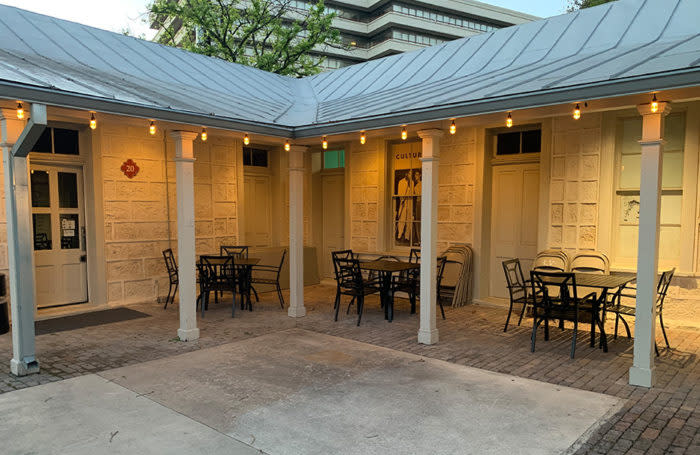 San Antonio African American Community Archive & Museum (SAAACAM), located in La Villita Historic Arts Village, shares insights into the untold stories and history of African Americans in San Antonio. Here guests will find digitized, audiovisual exhibits rich in culture, storytelling and empowerment. SAAACAM holds a community-based digital archive of historical accounts to cultivate a stronger understanding and appreciation of Black history in San Antonio.
SAAACAM Black History River Boat Tours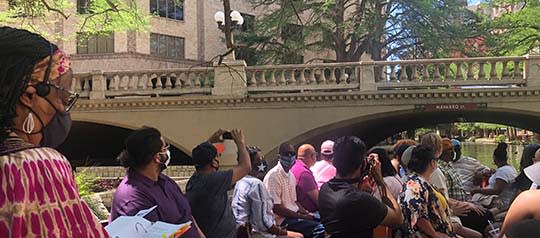 To understand what San Antonio's Black heritage truly means to our city, book a Black History River Boat Tour, presented by SAAACAM.
Knowledgeable tour guides will take you on an insightful and thought-provoking journey to the African American core of San Antonio on a 100-minute excursion. The Black History River Boat Tour is also the only River Cruise that has access to cross into the Pearl, so this will surely be an experience to remember.
Black History Film Series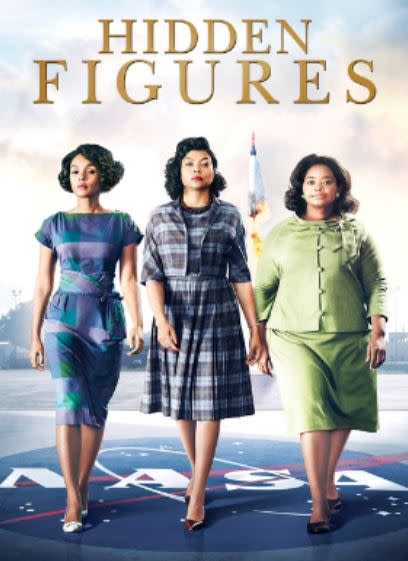 Beyond their monthly Black history river tours, SAAACAM is instrumental in bringing Black-centered attractions to life throughout the city. Free screenings of relevant Black historical cinema can be enjoyed throughout the year at SAAACAM's Black History Film Series. Previous films have included The Bronze Buckaroo, Tulia Texas, The Immortal Life of Henrietta Lacks, Glory Road, The Tuskegee Airmen (which included special guests from the San Antonio chapter of the Tuskegee Airman), Miss Juneteenth, and Hidden Figures. Locations and times vary by show, so be sure to check out the SAAACAM website to learn more.
Performances at Carver Community Cultural Center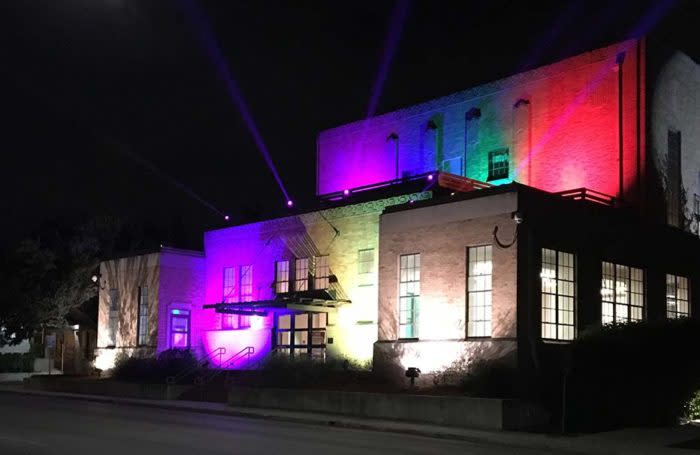 Embrace African and African American arts and culture at Carver Community Cultural Center whose mission is to "celebrate the diverse cultures of the world, nation, and community, with emphasis on its African and African American heritage by providing challenging artistic presentations, community outreach activities, and educational programs".
Find large shows at the Jo Long Theatre, which hosts 10-12 main stage performances, or visit the Little Carver Civic Center, which highlights 4 intimate series events. Looking to be inspired by art before a performance? Check out The Carver Gallery, located in the Jo Long Theatre lobby, for paintings, sculptures, photography and more by local and regional artists.
Check out their 22/23 season to find your next must-see performance.
Martin Luther King March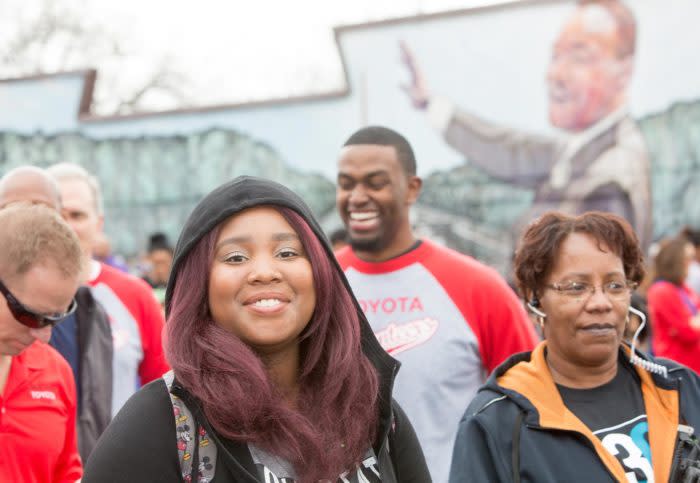 San Antonio is home to one of the largest MLK marches in the U.S. and is held in January in honor of civil rights leader Martin Luther King. In the past, the San Antonio MLK march has attracted over 300,000 attendees. For 2023, the theme will be Together We Can Be THE Dream, chosen amongst the over 220 submissions the commission received. Due to COVID-19, marches have been virtual for the past few years, but the city's Dr. Martin Luther King Commission is hopeful for an in-person return in 2023. Stay tuned for more information!
True Believers: Benny Andres & Deborah Roberts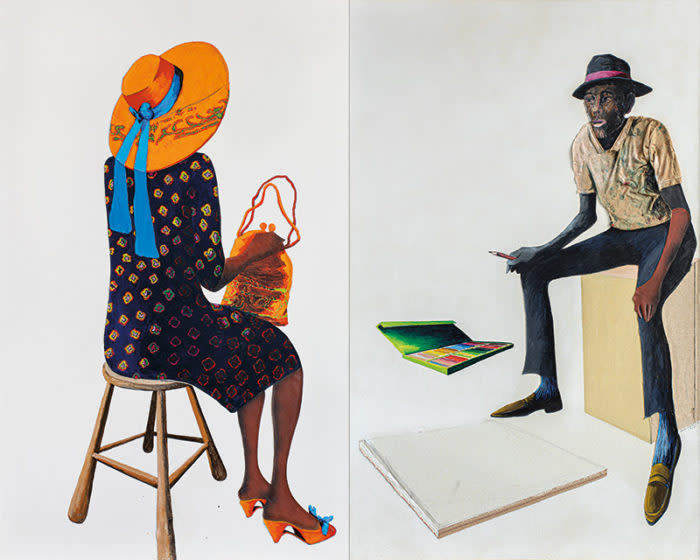 Come out to McNay Art Museum for the art exhibit, True Believers: Benny Andrews & Deborah Roberts. True Believers showcases art from Benny Andrews and Deborah Roberts, highlighting their respective generations and the historical context in which these pieces were created. Learn about the similarities between the utilization of college, activism, racial injustice, religion, and family, all while also homing in on the differences the generations see.
San Antonio Is Proud of Its Diversity and Cultural Heritage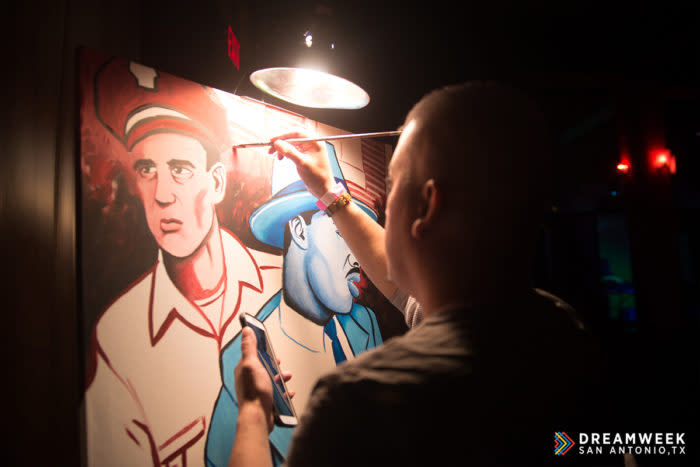 There is no shortage of diversity in San Antonio, and our culture is at the cornerstone of all that we do. Find a host of cultural events to inspire and reignite your passion for the arts. Plan a trip to San Antonio and experience our rich diversity for yourself!