San Antonio is a city that offers a unique blend of culture and entertainment that mixes the historical with the exceptional. There are plenty of things to see and do, whether you are looking for an intimate dinner for two or a fun night out with friends.
In the Alamo City, you will find no shortage of one-of-a-kind adventures you cannot get anywhere else, from exploring nature to getting unique animal encounters are famous attractions.
Here are some of the unique experiences you can only get in San Antonio:
Attend an Only-in-SA Event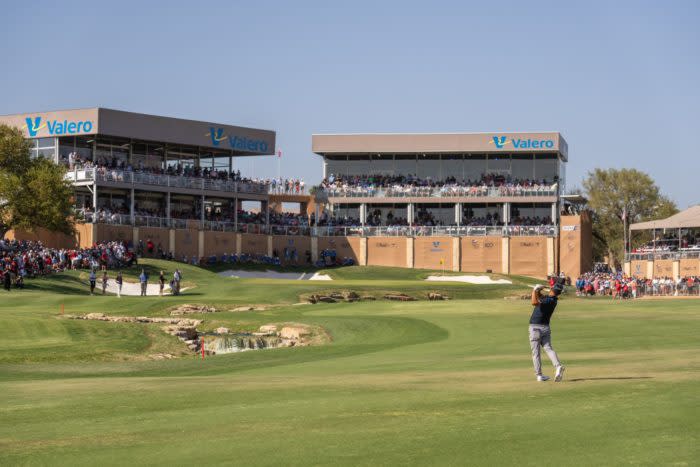 Valero Texas Open
The great thing about San Antonio is that there are so many incredible events you won't find anywhere else. Check out some of these upcoming spring events you won't want to miss.
If you're a sports fanatic - check out the Valero Texas Open, the sixth-oldest professional tournament in golf worldwide, the third-oldest on the PGA TOUR and the longest held in the same city - now celebrating it's 101st anniversary!
The 2nd Annual L'Étape San Antonio by Tour de France is your chance to ride like a Tour de France pro - right here in the Alamo City! Zip through the Hill Country on a course designed by Tour de France experts. Even if you don't consider yourself a cycling expert, there are several course options available - including timed and non-timed options!
The iconic Fiesta San Antonio has fun for all ages with events that cater to adults just as there are events that are fun for the whole family. Have you started your Fiesta medal collection yet? Fiesta tradition sees participants don as many medals as they can each year on vibrant sashes, hats, jackets and more. If you haven't started your Fiesta medal collection yet, this is the year to get started!
Find Unique and Interesting Attractions You Can't Find Anywhere Else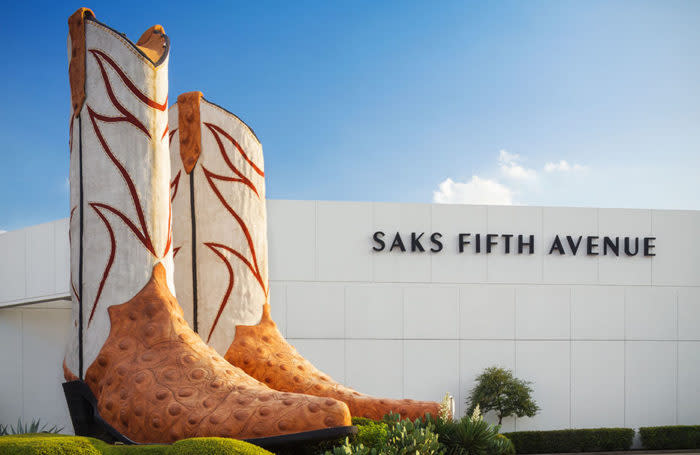 North Star Mall
You might already be familiar with the historic Alamo or the many iconic missions of San Antonio. However, did you know that San Antonio has other unique attractions you won't find anywhere else? For instance, did you know the North Star Mall boasts the largest cowboy boots sculpture? What about the many murals and locale spots dedicated to the late singer Selena?
There are many more exciting attractions to discover in San Antonio. You will never know what surprises and secrets the city keeps until you go out and explore.
Go Deep Underground at The Natural Bridge Caverns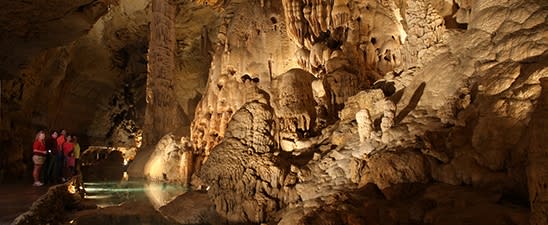 Natural Bridge Caverns
For those looking for a unique adventure, check out the Natural Bridge Caverns in San Antonio. Not only will you get to witness amazing sights at the most extensive cavern system in Texas, but you'll also be able to experience a once-in-a-lifetime opportunity to take in all the geological wonders this area has to offer.
There is plenty of outdoor adventure with the Sky Trail and Sky Rails course, which boasts 685 tracks that will let you soar from canopy to canopy. With its winding pathways and incredible rock formations, The Natural Bridge Caverns is a fantastic experience that will leave a lasting impression on anyone who visits.
Check out more outdoor adventures in San Antonio!
Commune with Nature At The Japanese Tea Gardens, San Antonio Botanical Garden, & More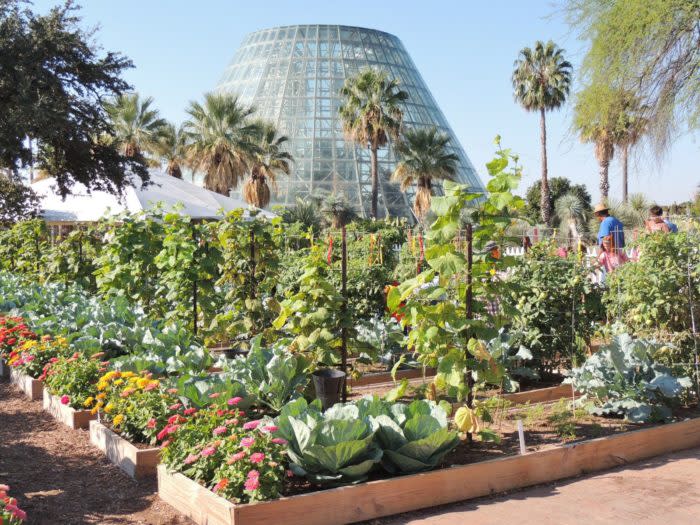 San Antonio Botanical Garden
For those seeking solace and a peaceful escape from the hustle and bustle of busy city life, San Antonio also has unique experiences found in nature. Experience tranquility and beauty in the lush Japanese Tea Garden, which features koi ponds, floral displays, and a 60-foot waterfall. You can also head over to the San Antonio Botanical Garden for a stroll through seasonal plants and blooms. If you are on the hunt for a camping or kayaking adventure, why not visit Paradise Canyon for a unique experience on the banks of the Medina River.
Swim with Dolphins, Have Breakfast with a Giraffe, and Have Unique Animal Experiences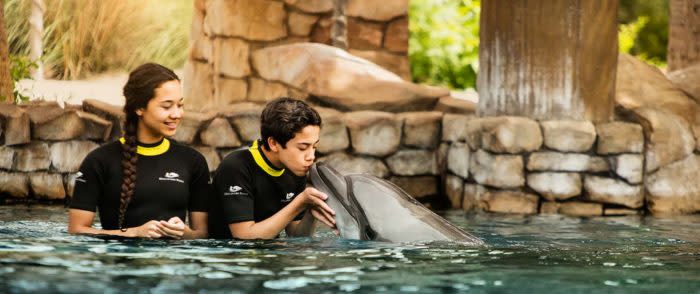 SeaWorld San Antonio
If you want a unique experience with plenty of Instagram-worthy photos, why not have an unforgettable animal encounter at one of San Antonio's many theme parks and attractions? For marine animal lovers, visit SeaWorld San Antonio for the ultimate animal experience: in-water or beach interactions with dolphins, belugas, and sea lions await.
If you instead want to watch animals while you grab a bite to eat, then the San Antonio Zoo, rated the #1 zoo in Texas, offers a beastly breakfast with a kangaroo, hippo, or giraffe. You can also go behind the scenes for a tour of specific animal facilities. Come out to San Antonio and go wild with our animal adventures.
Find Unique Treasures While Shopping At Culturally Rich Spots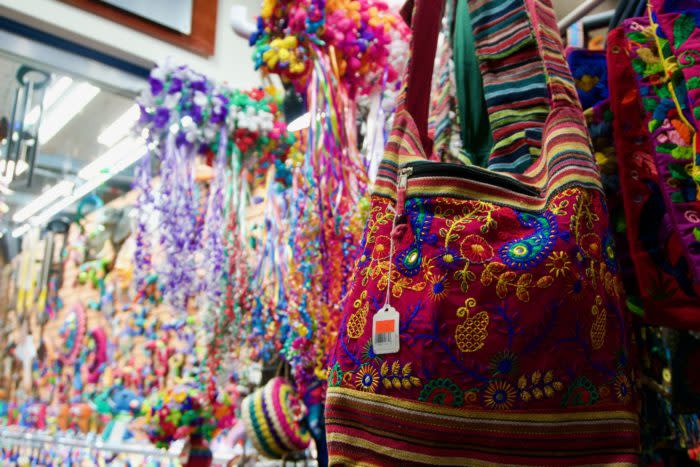 Historic Market Square
San Antonio has no shortage of unique places to shop, especially if you are looking for a souvenir or gift representing the Alamo City experience. First, is the Historic Market Square, where you can find one-of-a-kind items that will make your shopping experience truly unforgettable. Here, you will find more than 100 locally owned shops and stalls, from those specializing in Talavera pottery to exotic trinkets and more.
The La Villita Historic Arts Village is also perfect if you are looking for a piece of art or a unique find to take back home. "La Villita" translates to the little village, so you are sure to enjoy the cobblestone streets and community vibe this place offers.
Unique Dining Experiences That Offer Tasty Food and Great Memories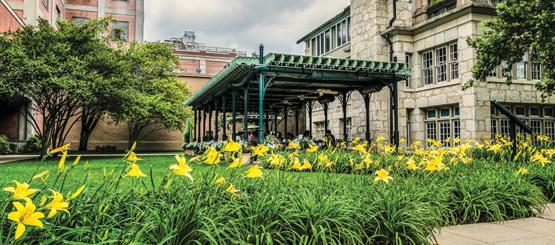 Guenther House
After experiencing the fantastic adventures San Antonio offers, satiate your hunger with some of the many unique dining experiences found only in San Antonio. Start your day at the historic Guenther House, initially constructed in 1859. While stepping back in time, you will find plenty of breakfast, lunch, and bakery options.
Want an authentic Texas dinner experience that is elevated to the next level? Try Antlers Lodge, which boasts traditional Texas cuisine, such as prime ribs or wild game, and has décor made from 500 sets of naturally shed antlers.
Another dinner option is Cured, renovated from the 1904 Pearl Administration Building. This restaurant is focused on a cured charcuterie, which draws from the finest ingredients. For instance, their Reserve Charcuterie plate includes goat merguez, apple jalapeno pork rillettes, and chicken liver mousse.
There is simply no shortage of phenomenal culinary experiences in San Antonio.
Unlock More Authentic Experiences That Are Only Found in San Antonio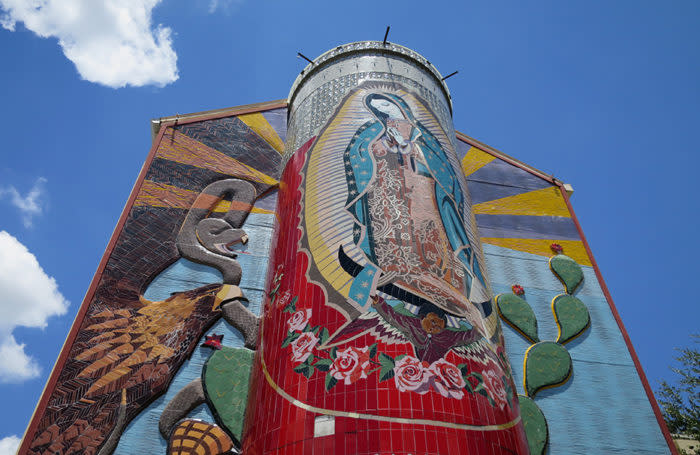 Guadalupe Cultural Arts Center
San Antonio is a city that offers unique experiences for everyone. So, whether you are looking for a romantic getaway or want another one-of-a-kind excursion, start planning your trip to the historic Alamo city and experience events and entertainment you can't get anywhere else.