Take a UNESCO-Themed Getaway
Day One
Whether you're coming in for a first-time or repeat visit, or are enjoying a staycation, here are some options to inspire you as you explore the Alamo City. Discover why San Antonio has been recognized not just once, but twice by the United Nations Organization for Education, Science and Culture (UNESCO). From our rich heritage, stunning historical sites, and culinary options that reflect our diverse culture, come see firsthand why San Antonio is a designated UNESCO World Heritage Site as well as a UNESCO Creative City of Gastronomy.
Nestle in and enjoy accommodations in a new modern luxury hotel The Thompson San Antonio.
Start your day off good and right with a coffee and a bite at Sip Brew Bar & Eatery where they're serving you up espressos, baked goods, and sandwiches amid modern décor.
San Antonio | The Saga
Stroll over to San Fernando Cathedral, the oldest, continuously functioning religious community in the State of Texas. While you're immersed in history and beauty, remember that once night falls on every Tuesday through Sunday, the facade of the cathedral transforms with lights, music, and visual arts depicting the historical discovery, settlement, and development of San Antonio, our wonderful Lone Star State, and the United States through The SAGA | San Antonio.
San Antonio Missions
With over 300 years of history, there is no shortage of places to see and things to learn. Take a short drive to San José, a Spanish Colonial Mission and also a designated UNESCO World Heritage Site.
Afterward, freshen up and cruise the river walk on a GO RIO river barge before taking a visit to the Pearl for dining and shopping.
Let's Eat
Eat lunch at Brasserie Mon Chou Chou where you can select from an all-day menu of French comfort food. After dinner, take in the many offerings and amenities at Pearl.
Day Two
On day two of our UNESCO getaway, continue your weekend in a city recognized for its historical sites and culinary offerings. From sites celebrating German heritage to murals from some of the most talented artists in the city, there's still more to see in beautiful San Antonio.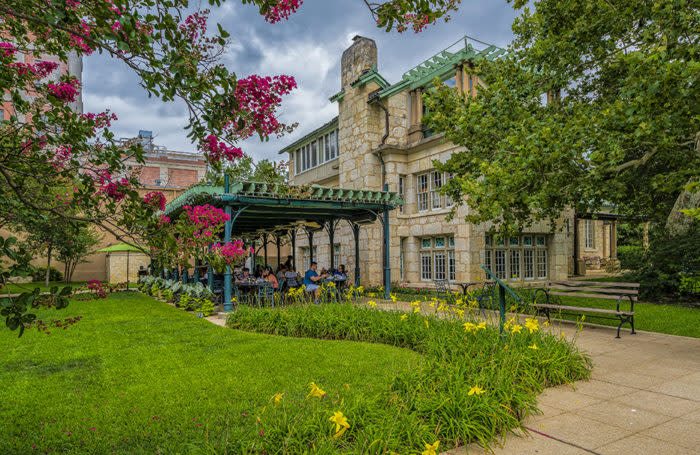 With an array of food options, let's begin the day with a relaxing breakfast at the Guenther House located in King William.  If you are in the mood for brunch, lunch or something more, Pharm Table located in Southtown is sure to please.
Just a short drive away, stop at the Blue Star Arts Complex, where it features contemporary art space, art venues, shops, and studios. 
While we're still in the King William District let's swing by a vibrant community devoted to German heritage, culture, and preservation called the Beethoven Männerchor, their purpose is to preserve German song, music, and language.  Discover a storied German singing society beer garden/club room with live music & events. 
The San Antonio Street Art Initiative has made exploring 40 jaw-dropping murals spanning 13 city blocks easy.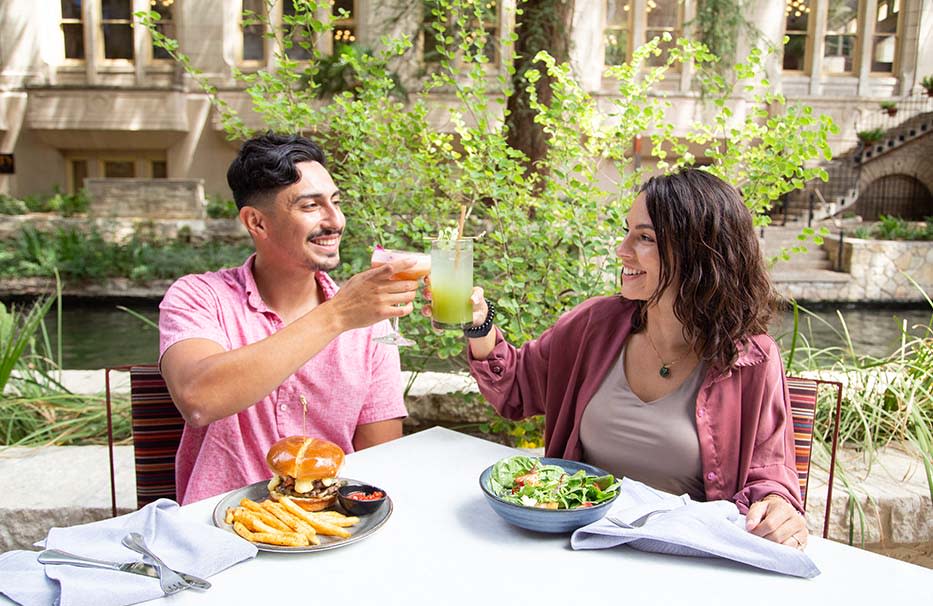 San Antonio is one of two U.S. cities designated a UNESCO Creative City of Gastronomy, so you won't be disappointed in our lunch options. Head to Domingo Restaurante, a modern tribute to South Texas cuisine on the historic San Antonio River Walk.  Being feet away from the River Walk, you'll enjoy the verdant oasis of cypress-lined paved paths, arched stone bridges and lush landscapes. With 15 miles of sidewalks and paths providing access to museums, 300-year old Spanish missions, shops and restaurants.