Sugar skulls, marigolds, pan de muerto, altars celebrating life - it must be time for Día de Muertos, or "Day of the Dead," in San Antonio. This long-standing tradition is celebrated throughout the Alamo City in a variety of festivals and commemorations. Some are vibrant, loud celebrations and others more reserved places of reverence, but one thing is certain - all are welcome to take part in this celebration of life throughout San Antonio.
Let's go on a journey to understand this vibrant holiday and what makes San Antonio's celebrations of the holiday like no other.
What Is Día de Muertos or "Day of the Dead"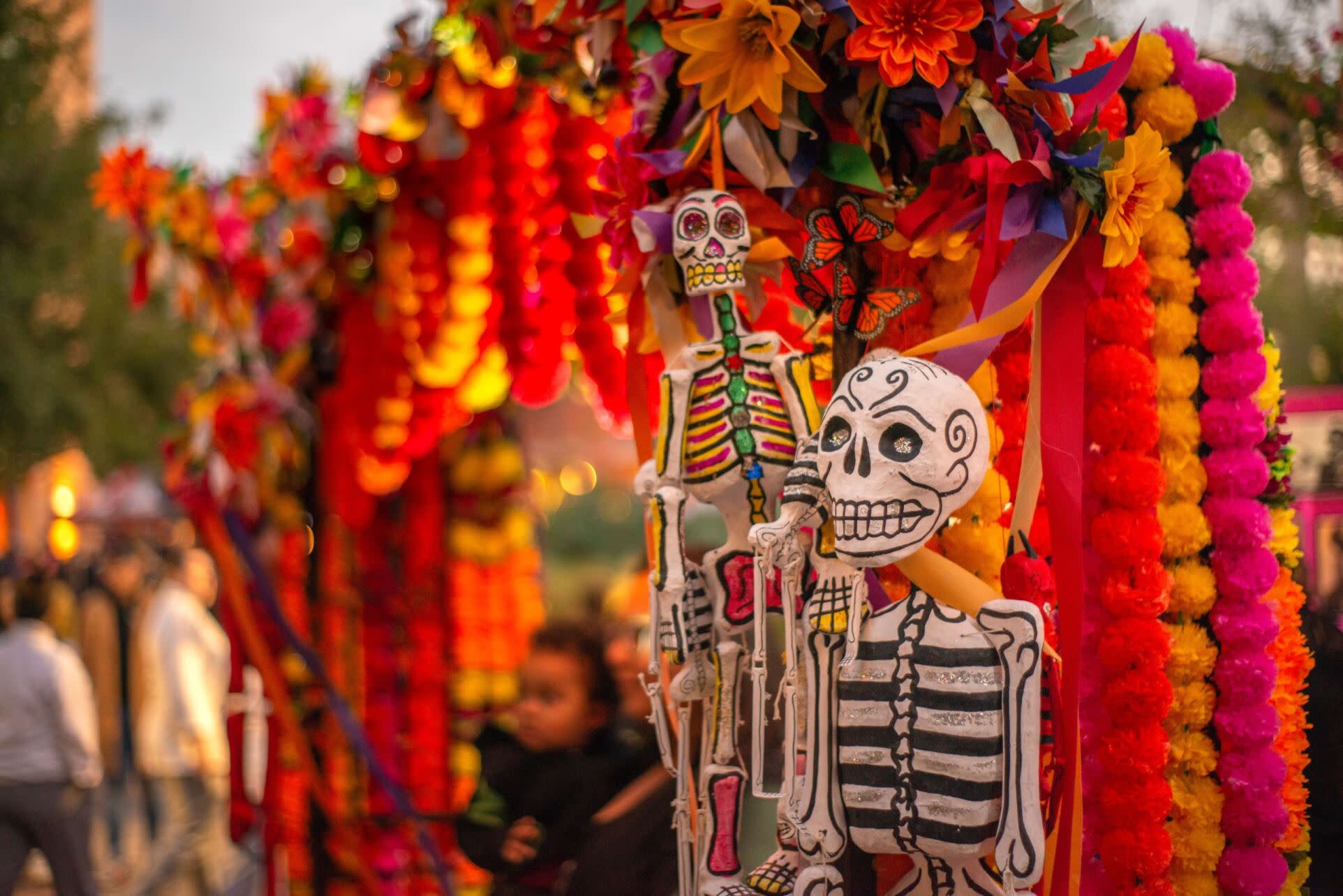 Día de Muertos, or "Day of the Dead" in English, is a way to honor and remember loved ones who have since passed away. Though there may be sadness that these loved ones are no longer with us, Día de Muertos is a celebration of their lives. You can expect to see ofrendas or "altars" throughout the city. These are altars are arrangements dedicated to loved ones who have passed. Oftentimes, they are adorned with a mix of traditional items that include marigolds, candles, and traditional decorations but they also include personalized items - like photos and favorite foods commemorating loved ones.
While this celebration originated in Mexico and even dates back to the Aztecs, and today this holiday is celebrated in places throughout the world - including San Antonio!
Day of the Dead Celebrations in San Antonio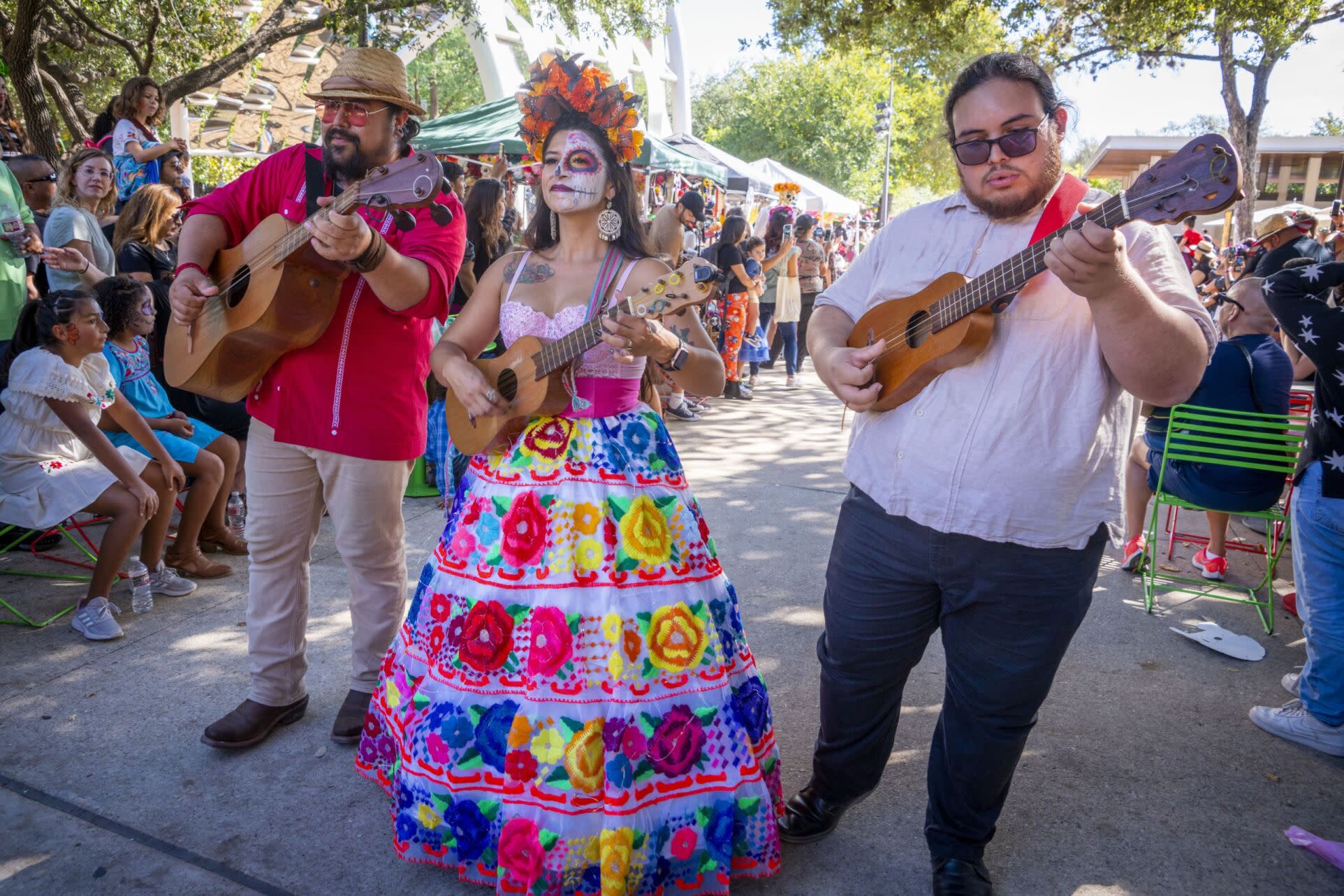 El tallercito De Son at Día de los Muertos (Muertos Fest) at Hemisfair
San Antonio's Día de Muertos celebrations are widespread throughout the city. Each October and November, San Antonio transforms into a living kaleidoscope filled with color and culture. With the Alamo City's strong Hispanic and Latin American heritage and cultures, we're the perfect place to witness the vibrancy and learn more about the history and traditions that surround Day of the Dead celebrations. How will you commemorate the holiday?
The Cultural Vibrancy of The Alamo City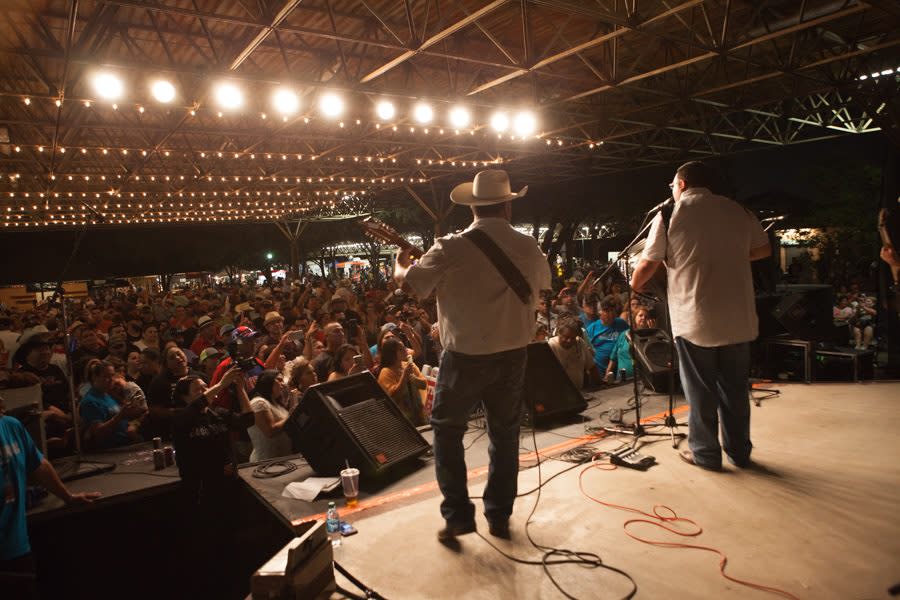 Tejano Conjunto Festival
San Antonio is a city where culture is celebrated in all its forms; from the Latin American heritage marked by the Day of the Dead celebrations to our Black heritage, world heritage, and more!
There is a reason why San Antonio is considered a top cultural getaway and that is because everyone is welcome to enjoy our lively music, fusion cuisine, and down-to-earth welcoming vibe. Whether you're exploring the historic sites of the King William District, absorbing the vibrant murals and contemporary art scene in Southtown, or embracing the Latino influences in the Westside, there is a spot for everyone in the Alamo City.
Rest Easy At San Antonio's Top Hotels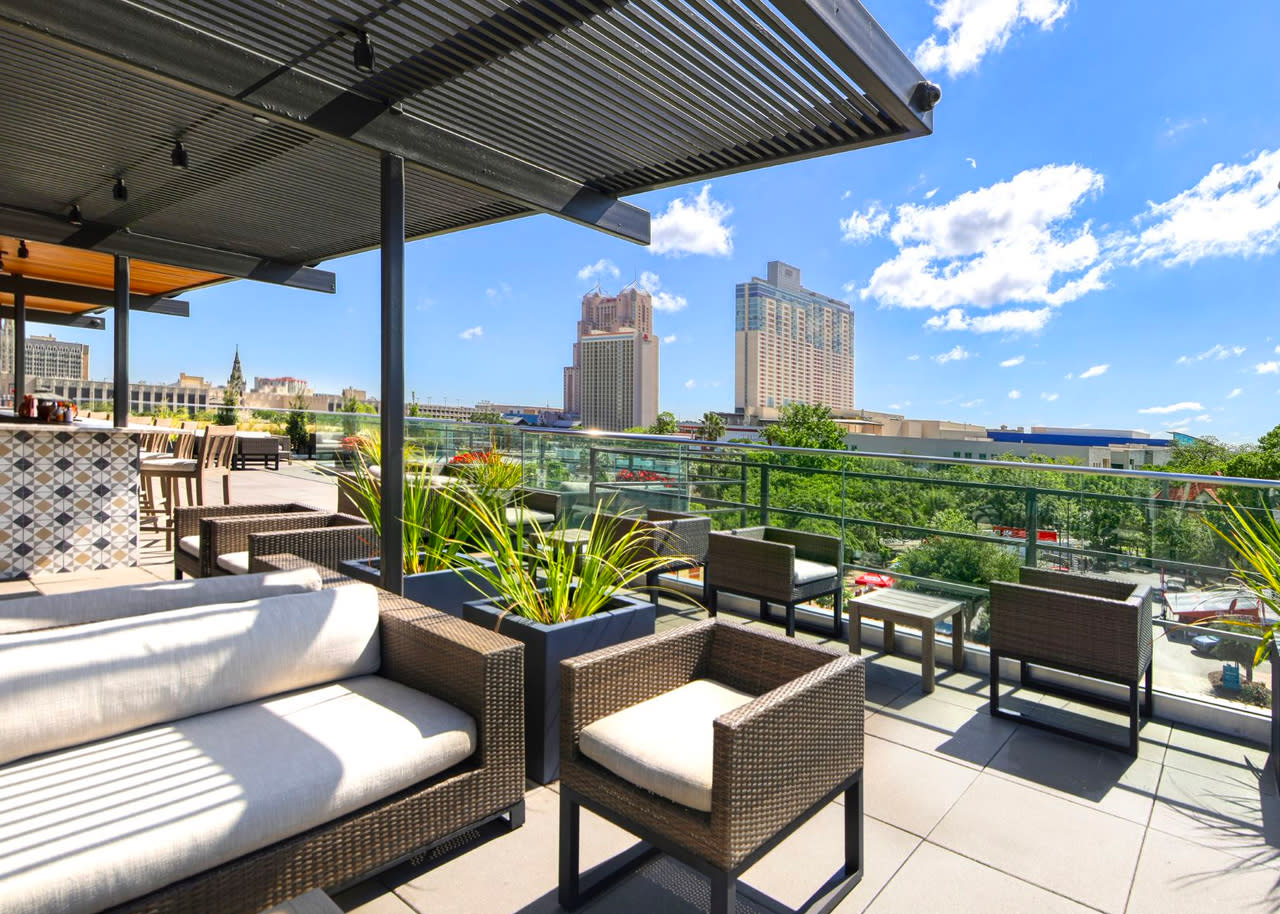 The Fairmount Hotel
While you are in town for the many Day of the Dead celebrations San Antonio is known for, find accommodations that fit your needs and budget. You can opt for a luxury experience or a budget-friendly option that still offers excellent value and comfort.
Check out all San Antonio hotels and accommodations!
Come to San Antonio for a One-of-a-Kind Cultural Adventure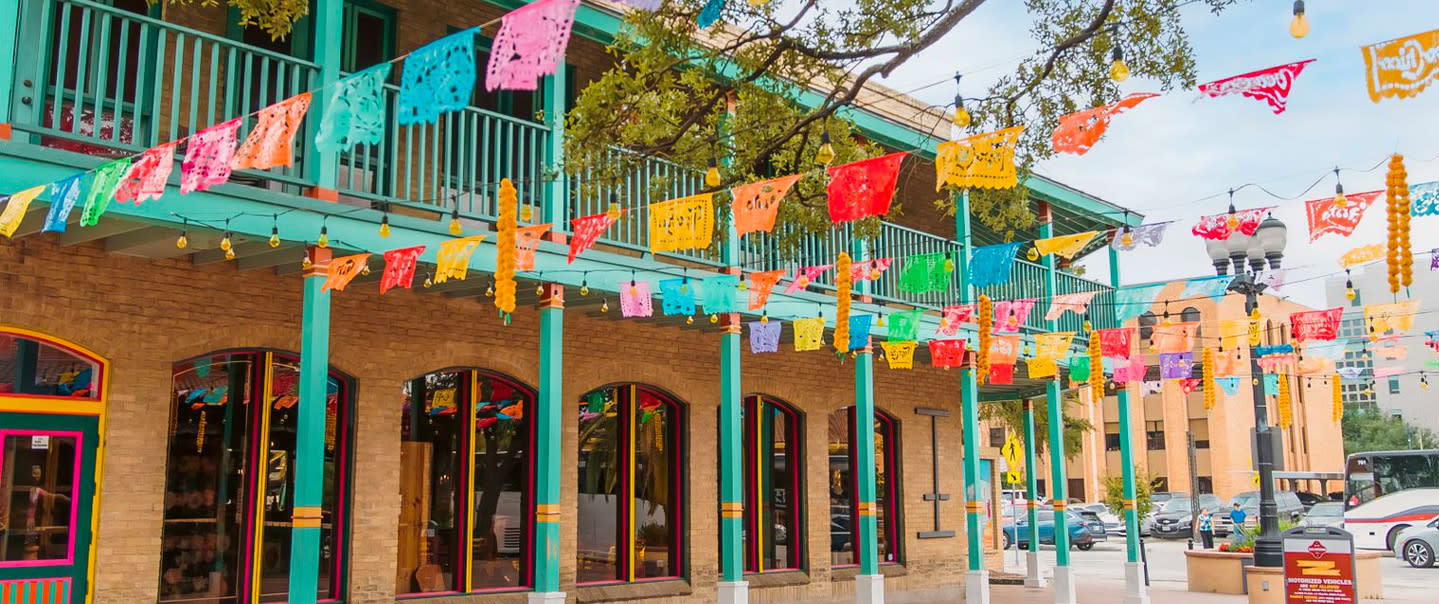 San Antonio's Day of the Dead festivities is more than a unique celebration of a time-honored Latin American tradition; but a foray into our unique culture. Experience the profound beauty of our arts and culture experiences all year long through events, attractions, and more!