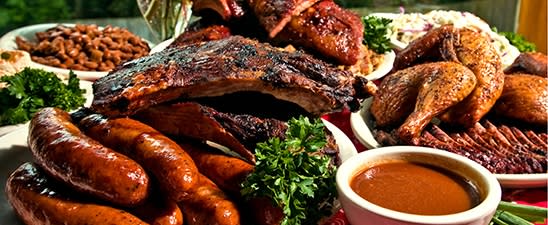 County Line BBQ
There is no doubt about it; San Antonio is the Culinary Capital of Texas. With an array of diverse and rich flavors influenced by a vibrant multicultural heritage, The Alamo City is known for its unique flavors and dishes. After all, we're one of only two Creative Cities of Gastronomy in the country!
Since this is Texas, the same is true for our Bar-B-Que scene. Which is perfect! After all, May is National BBQ Month! Start your vacation off with good eats and meats or top it off by experiencing finger-licking good BBQ.  From smoked meats, tangy sauces, and a host of different grill types, here are the top BBQ joints in San Antonio:
Smoke Texas Downtown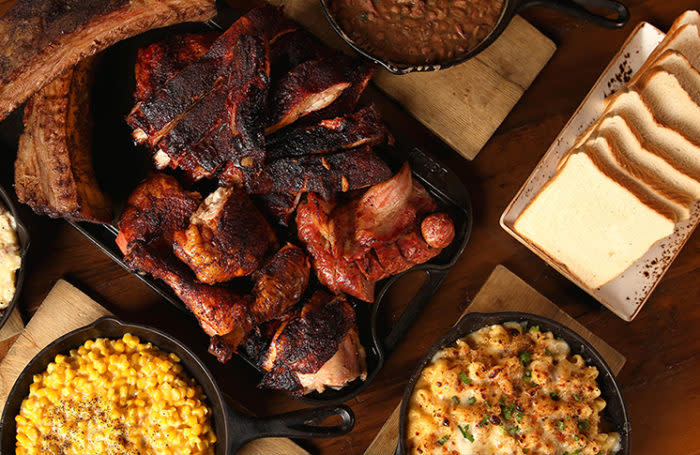 Location: 501 E Crockett San Antonio, TX 78202
If you want to be where the action is and enjoy an old-fashioned Texas BBQ, then head to Smoke Texas Downtown. Here you will enjoy a Texas-style BBQ, live music, and plenty of drinks to quench your thirst. There is always something happening at Smoke BBQ, including Live DJs and an overall upbeat atmosphere.
Bar-B-Cutie Smokehouse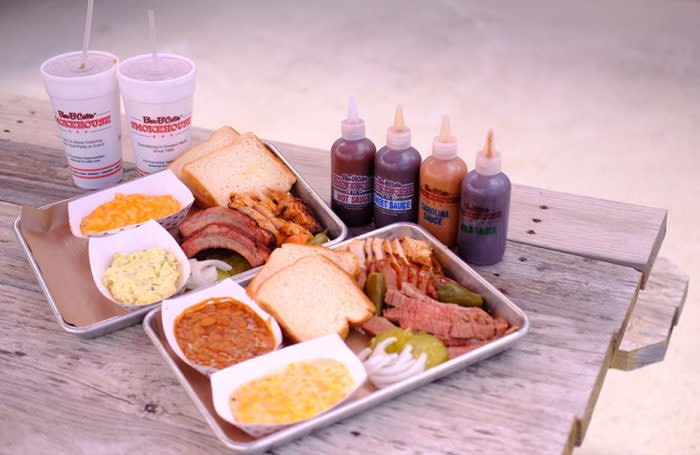 Location: 5603 Presidio Pkywy San Antonio, TX 78249
Bar-B-Cutie Smokehouse is a family-owned and operated joint serving the San Antonio community since its inception. Bar-B-Cutie is known for its traditional barbeque menu items and its service for San Antonio, including support to local schools and nonprofits. As an additional plus, there is a large outdoor patio space where you can share a meal with your canine companion.
Check out other places you can take your canine friend in San Antonio!
Tejas Rodeo Company (Tejas Steakhouse & Saloon)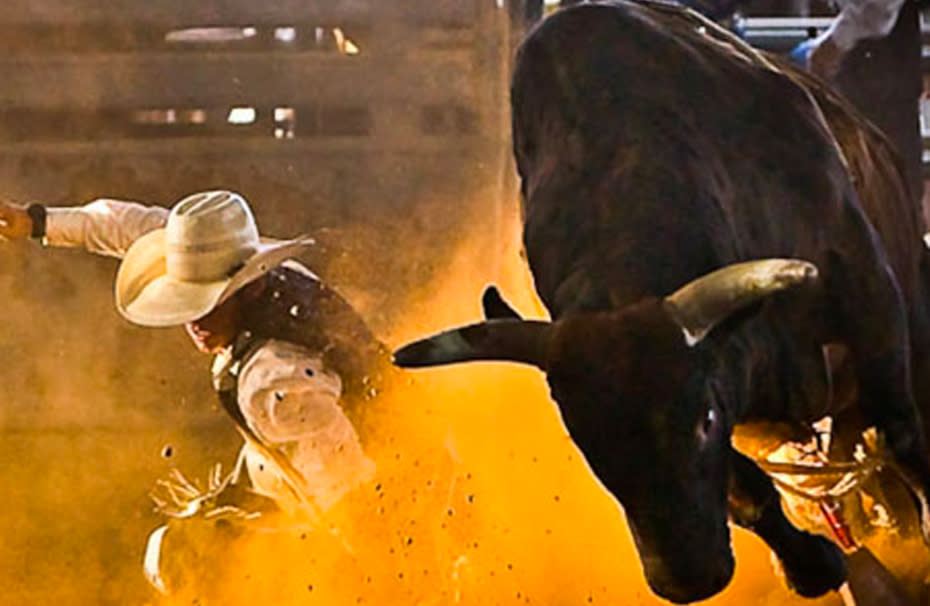 Location: 401 Obst Rd. Bulverde, TX 78163
If you want an authentic Texan experience, then head to Tejas Rodeo Company (Tejas Steakhouse & Saloon), where you can enjoy good, old-fashioned Bar-b-que and seasonal rodeo action. Experience rodeo culture, including live music, mutton bustin', and more! Watch the action while you enjoy favorites like Cowboy Steak Nachos or Hill Country favorites like the Tejas steak sandwich.
County Line Barbeque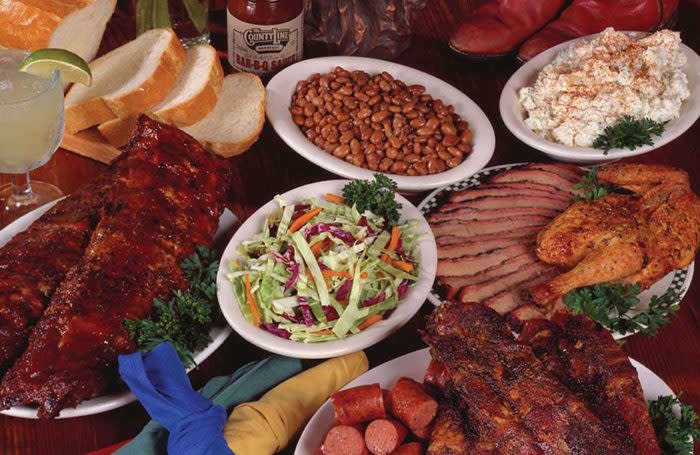 Location: 111 W Crockett Street #104 San Antonio, TX 78205
County Line Barbeque has served good eats to San Antonio for over 40 years. Located right on the Riverwalk, County Line Barbeque is a great place to take in the sights and enjoy a traditional Texas roadhouse experience. You will feel transported from the River Walk into the Texas Hill Country with plenty of Bar-B-Que platters, ribs, briskets, and delicious mouthwatering meats.
There is also a County Line Barbeque location located right on 1-10, just three miles from Fiesta Texas.
Two Bros. BBQ Market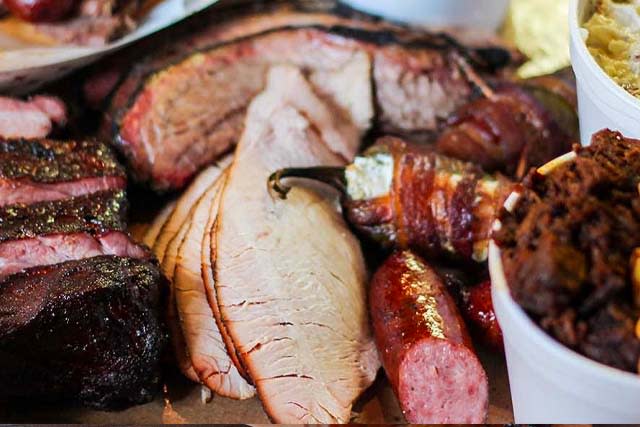 Location: 12656 West Ave. San Antonio, TX 782016
Two Bros. BBQ Market is nestled in the heart of San Antonio and offers a casual, family-friendly atmosphere with an emphasis on food, fun, and family. Two Bros. BBQ Market features an outdoor patio with a play yard for the kids and all the good food you can handle. There are smoked meats, pulled pork or brisket sandwiches, and fixins' like creamy coleslaw or BBQ beans. You will also want to keep your eye on crawfish season, which is always a crowd favorite.
San Antonio Has the Food & Flavors You Want
Poblanos
Whether you are planning to take a trip to San Antonio this summer or beyond, make it a point to explore San Antonio's thriving culinary scene. Explore the rich flavors, diverse food establishments, and plenty of culinary events San Antonio is known for. We have a variety of Tex-Mex options and a variety of top San Antonio restaurants to choose from.
Start planning your trip today, and get ready to taste all the wonderful flavors of the Alamo City.