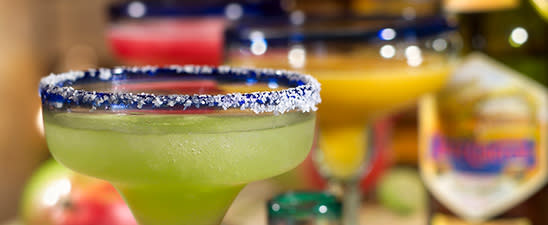 Prepare to sip, savor, and celebrate in the Culinary Capital of Texas as we dive into the zesty world of margaritas in San Antonio! From tangy twists on the classic recipe to bold and adventurous flavor combinations, the Alamo City is a paradise for margarita enthusiasts and has an incredible nightlife scene to pair with our margaritas. Whether you prefer them frozen, on the rocks, or with a creative twist, get ready to raise your glass and discover the perfect sip of paradise right here in San Antonio, the Culinary Capital of Texas!
Carriqui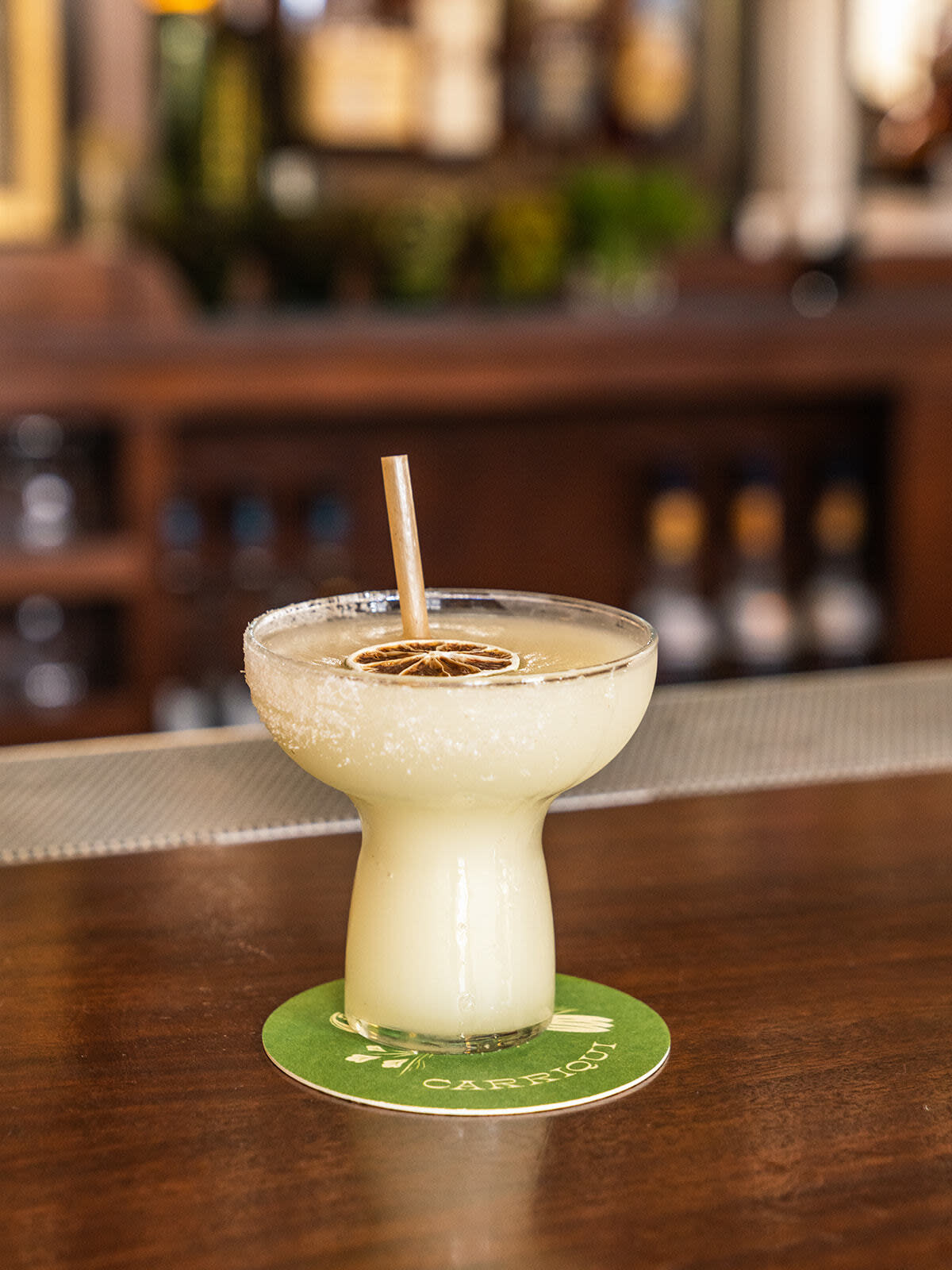 Relax with an ice-cold Carriqui Margarita served on the rocks with their signature smoked salt, or a frozen margarita made with fresh lime juice and citrus salt. With umbrellas to shade you from San Antonio's beautiful sunshine and the cool breeze of fans across the flowing fountain, it makes for a perfect refreshing outing. Craving more chill? Be sure to check out their seasonal cocktails, featuring a Smoked Pineapple Mojito, the Sandía Daiquiri, Santa Fresca, and more!
Rio Rio Cantina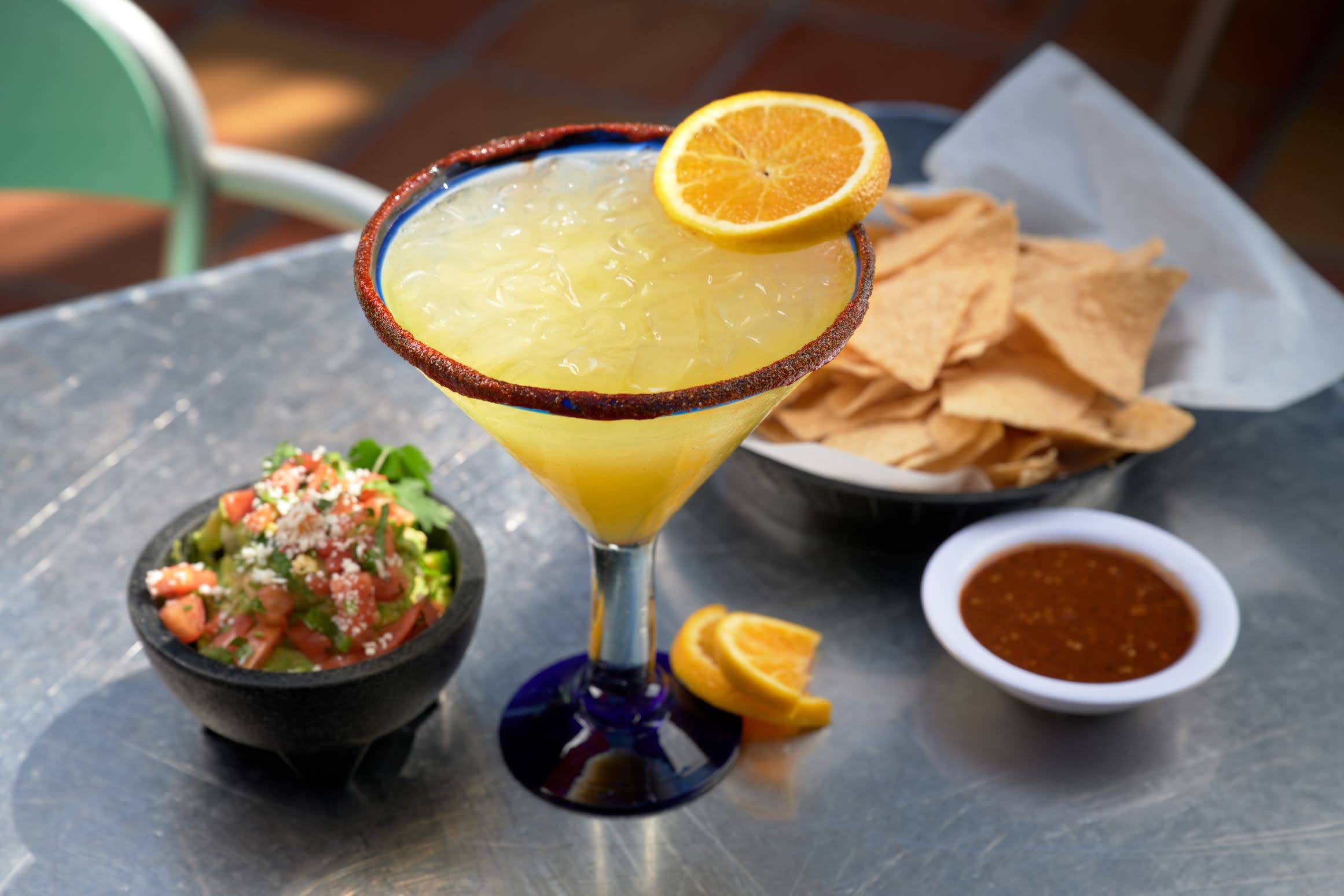 Rio Rio Patrón Margarita
Location: 421 E. Commerce St. | San Antonio, TX 78205
Let's set the scene, you're on the River Walk, with river barges filled with smiling faces floating by as you sip on a Patrón margarita and enjoy fresh, homemade tortillas at Rio Rio Cantina. With vegetarian and gluten-free menu options, all margarita enthusiasts will find the best food to pair with their margarita of choice! And if you're looking to expand your drink selection beyond margaritas, head to their Naked Iguana Tequila Bar for even more options!
Iron Cactus Mexican Grill & Margarita Bar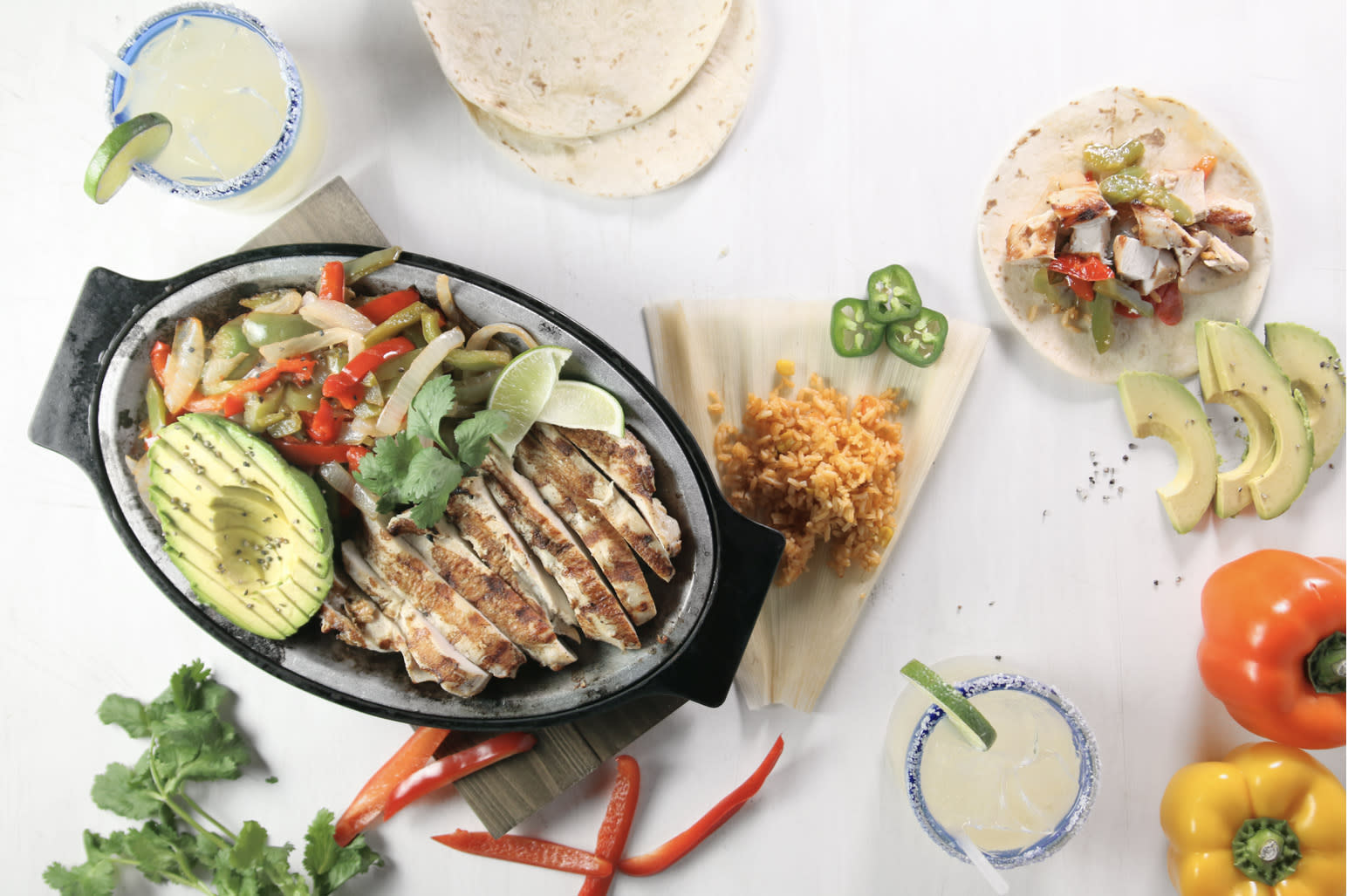 Location: 200 Riverwalk | San Antonio, TX 78205
For a wide variety of margarita options, try Iron Cactus Mexican Grill & Margarita Bar. Voted Best of the River Walk for the last 6 years, you know you are going to find a margarita you will enjoy. With flavorful margarita options to choose from, including swirl and skinny options, there are many top contenders. Whether you prefer your drink sweet or spicy, create your own margarita and bask in the sights and sounds of the San Antonio River Walk.
Rosario's Comida Mex & Bar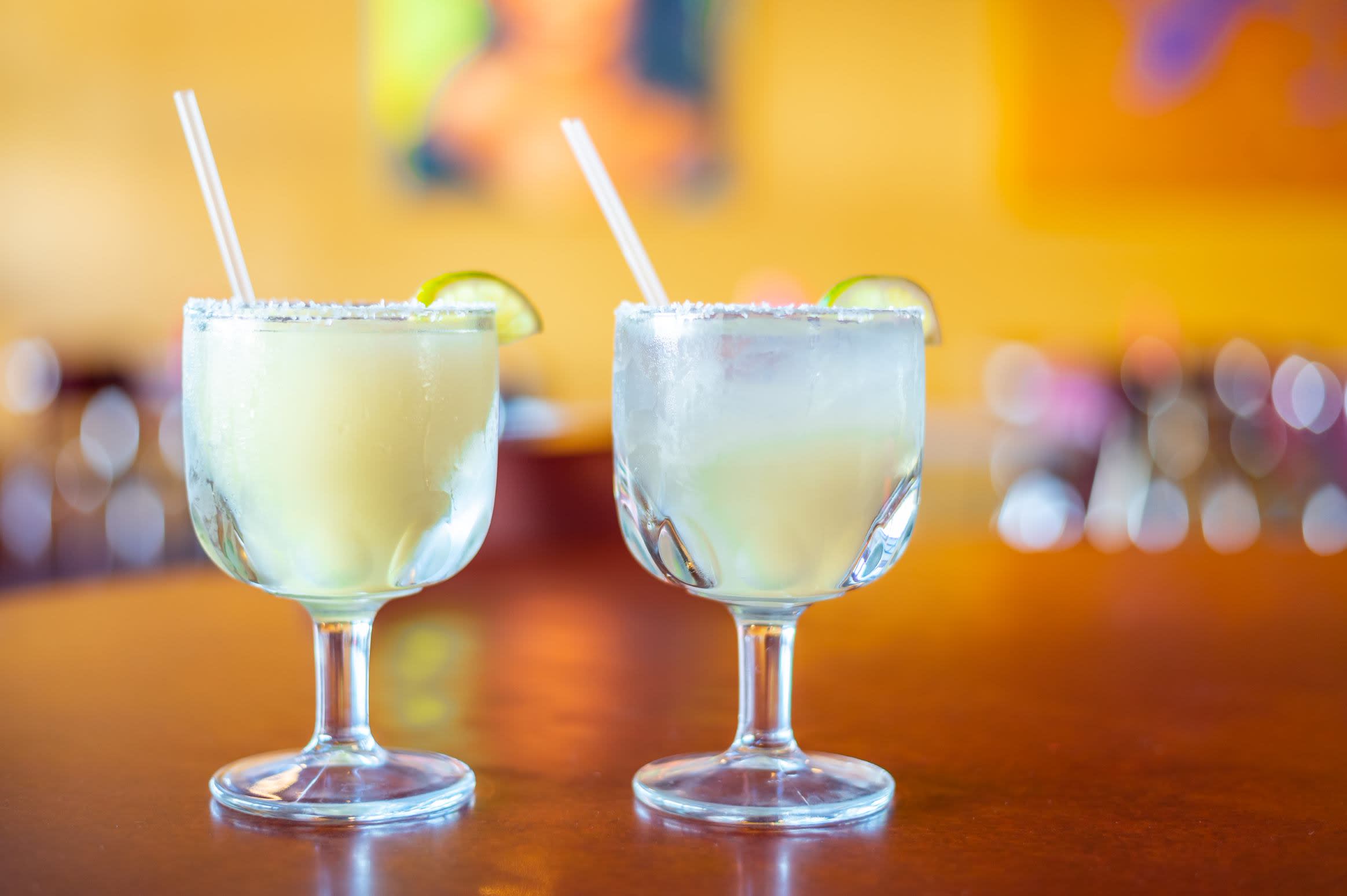 Location: 722 S St. Mary's St. | San Antonio, TX 78205
With its brand-new Southtown location and renowned for its authentic made-from-scratch Mexican cuisine, Rosario's ComidaMex & Bar has an incredible signature margarita selection in addition to a robust menu of specialty cocktails, wines, tequilas, and more. Named by Zagat as one of the "Best Texas Restaurants" and featured in Texas Monthly's "Tacos You Must Eat Before You Die," enhance your meal with one of their many margarita options, such as the Pink Cactus, Cocorita, or our favorite, Rosario's Original Margarita. Whether you want your drink frozen or on the rocks, this margarita has tequila, orange liqueur, and sweet 'n' sour. Garnished with lime, you have an excellent combination for a classic, refreshing margarita.
Pharm Table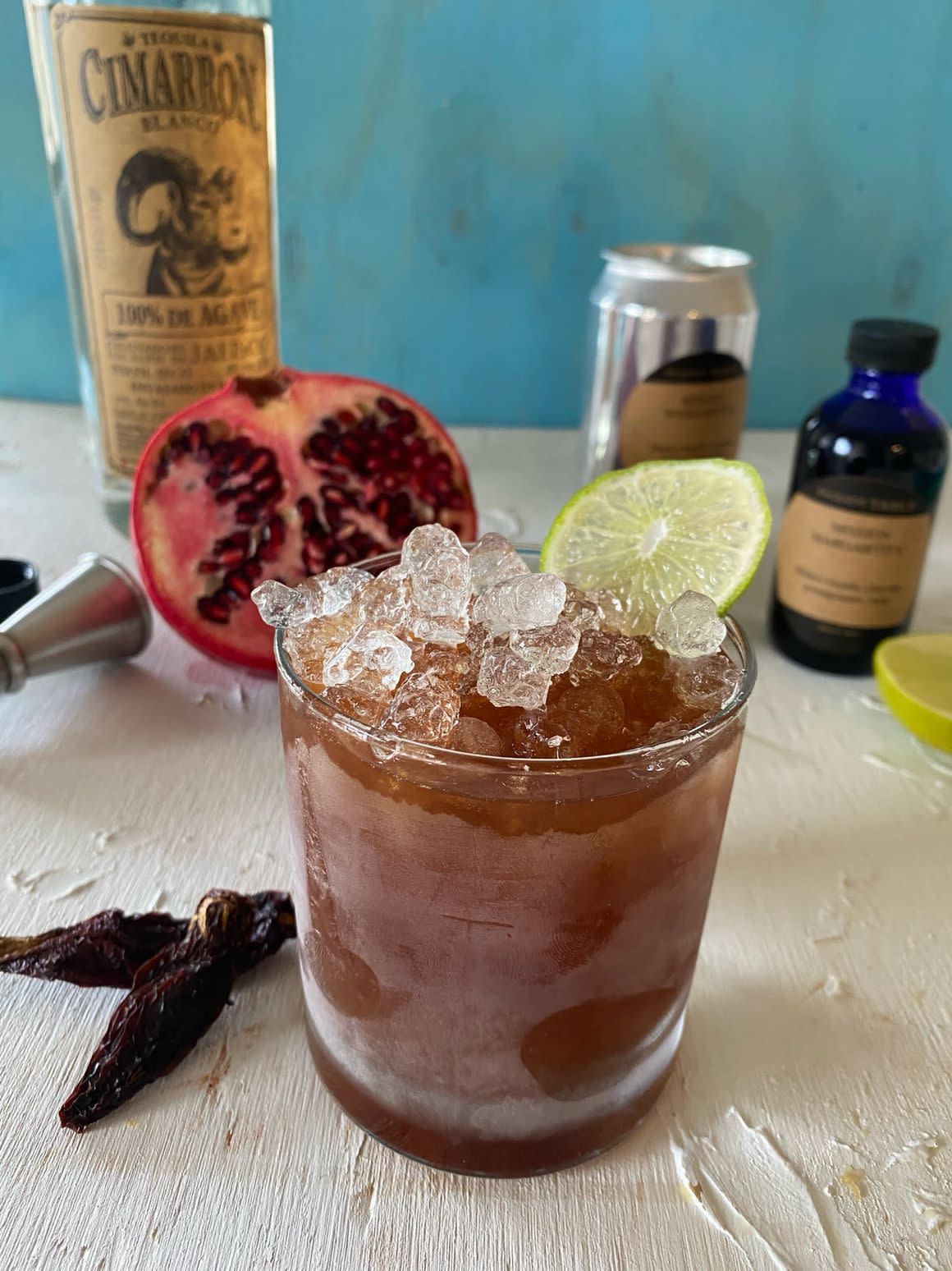 Pharm Table Mission Margarita
Location: 611 South Presa St. Ste.106 | San Antonio, TX 78205
Blanco tequila, pomegranate, Oaxacan chile Mixe, and lime - carefully craft these ingredients together for the incredible Mission Margarita at Pharm Table. An apothecary kitchen that serves up locally-sourced and globally-inspired food, enjoy your refreshing margarita either indoors or on their large open-air patio as you take in their great view of the Tower of the Americas. Stop by for their Healthy Happy Hour available Wednesdays through Fridays from 3:00-6:00 p.m!
La Gloria at The Pearl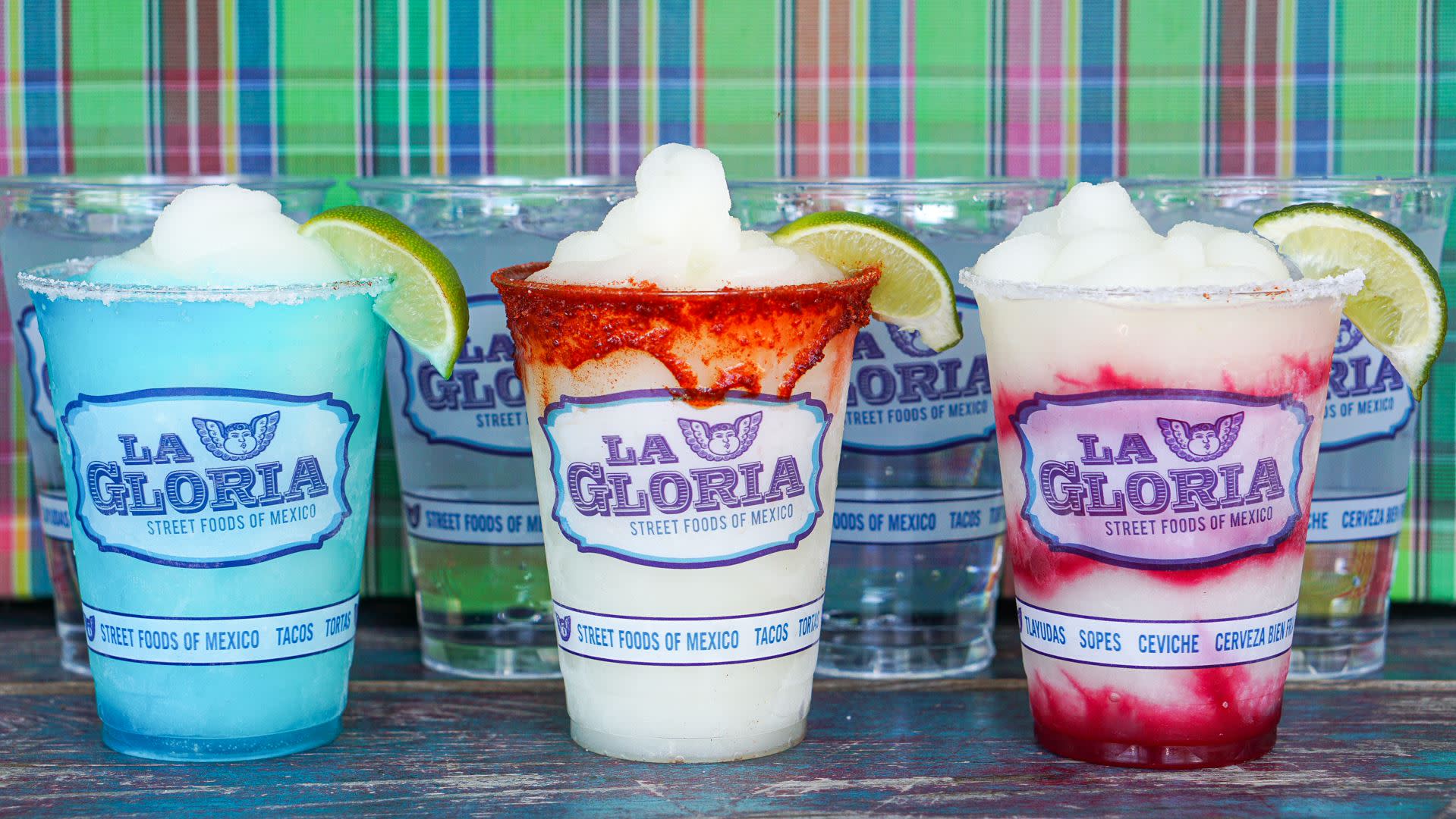 Location: 100 E Grayson | San Antonio, TX 78215
With a menu inspired by Chef Johnny Hernandez's extensive travels throughout Mexico, La Gloria at The Pearl offers diverse culinary and drink menus. Dine on favorites like Ceviche Verde or mix it up with Chicharrón Quesadillas. Then cool off with a wide selection of tequilas, mescals, rums, and of course, margaritas and cocktails. Voted Best Margaritas in San Antonio, which of the margarita options will you choose? Our recommendation? The Margarita de la Casa with added strawberry!
Ocho at Hotel Havana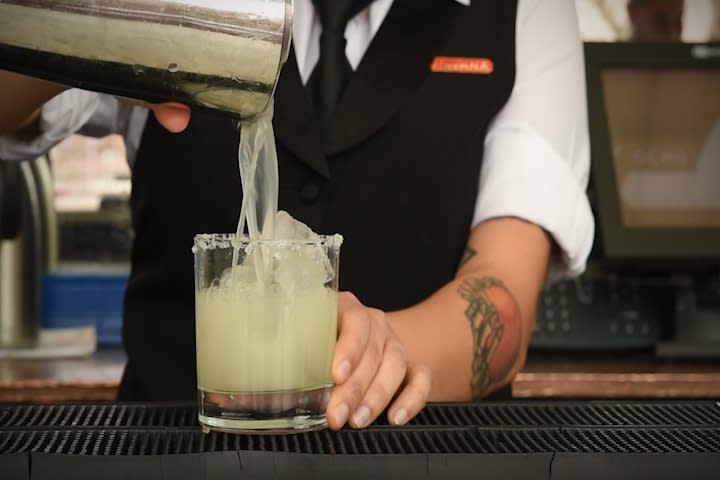 Location: 1015 Navarro St. | San Antonio, TX 78205
If you're enjoying a refreshing margarita in a beautiful glass observatory overlooking the River Walk, then you must be at  Ocho at Hotel Havana. Rooted in the hotel's pan-Latin cultural influences from Mexico, Cuba and Texas, Ocho's menu is also a reflection of Chef Jesse Kuykendall's incredible talents which helped her beat out the competition on an episode of "Chopped." Be prepared for a delicious meal and add the Margarita de la Casa to the mix!
Original Mexican Restaurant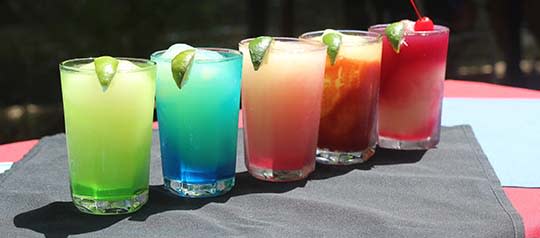 Location: 528 River Walk | San Antonio, TX 78205
Enjoy some of the most incredible tacos, fajitas, and margaritas north of the border at Original Mexican Restaurant. Order up some sizzling fajitas, crispy tacos, or the always-favorite enchiladas and choose your beverage. From beer-ritas to traditional margaritas, enjoy the mix of authentic Mexican cuisine and refreshing drinks in the Alamo City!
Enjoy All The Summer Flavors of San Antonio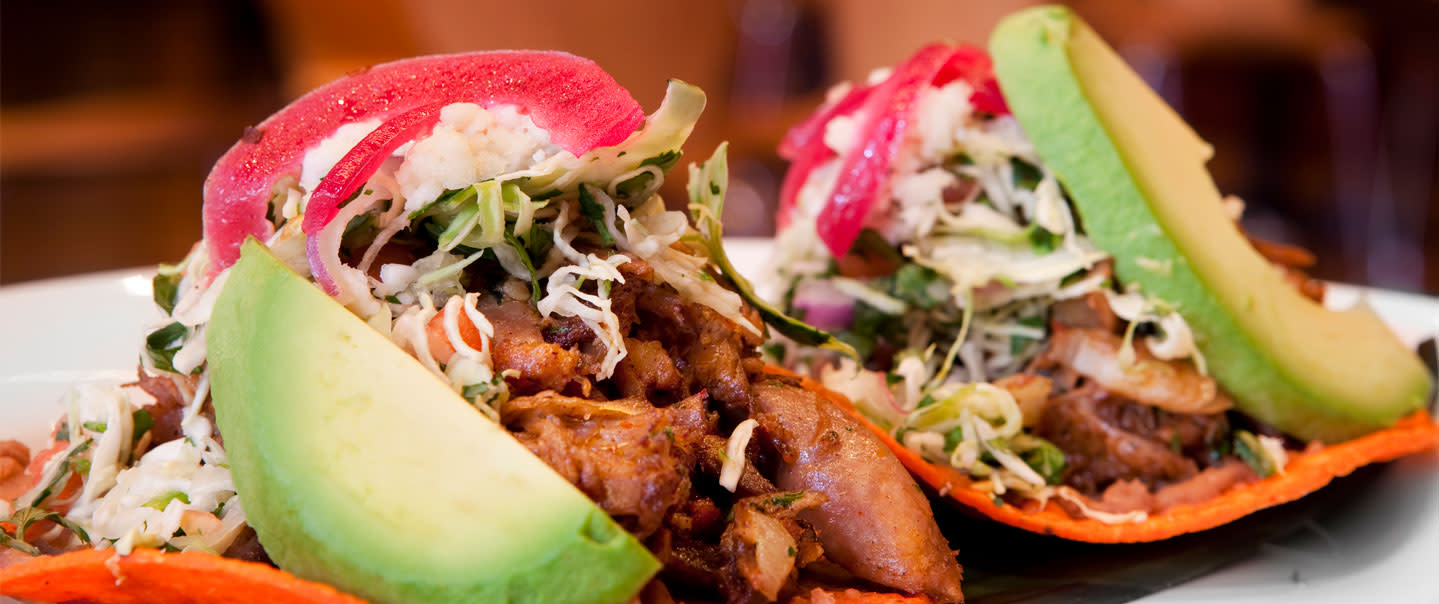 Ácenar
This list is by no means exhaustive, and there are plenty of spots to enjoy a fantastic margarita and incredible food in San Antonio. The city is known for its culinary scene, from dishes found nowhere else to innovative one-of-a-kind restaurants. Come taste the flavors of San Antonio and start planning your trip today.