Ocho at Hotel Havana, Photo by Nick Simonite
San Antonio is a beautiful city perfect for couples seeking a southern vacation with many different sights and activities to experience. So whether you want to taste the culinary delights of the Alamo city or wander the historical landmarks found only in San Antonio, our beautiful city has plenty for both of you to enjoy.
Grab your favorite person and immerse yourself in the culture of San Antonio with these top romantic spots perfect for couple photos:
San Antonio River Walk
The San Antonio River Walk provides a 15-mile historic waterway with plenty of spots for the perfect photo of the two of you. Before your photo set, try a self-guided walk or book one of the many tour options available. You will love this historic canal that will give every photo you take a romantic, old-world charm.
Charthouse at Tower of the Americas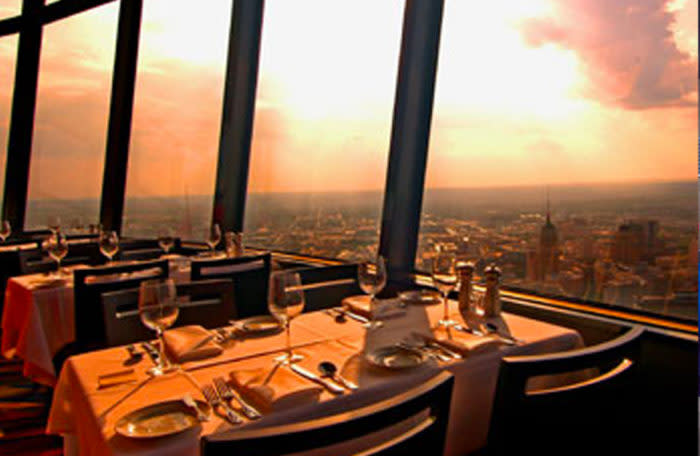 Enjoy a romantic dinner at Charthouse at the Tower of the Americas while taking in the panoramic views of the Alamo City. Though perfect for both lunch and dinner, the glow of the city lights beneath you makes for a romantic photo-op that truly is one for the 'gram!
Hopscotch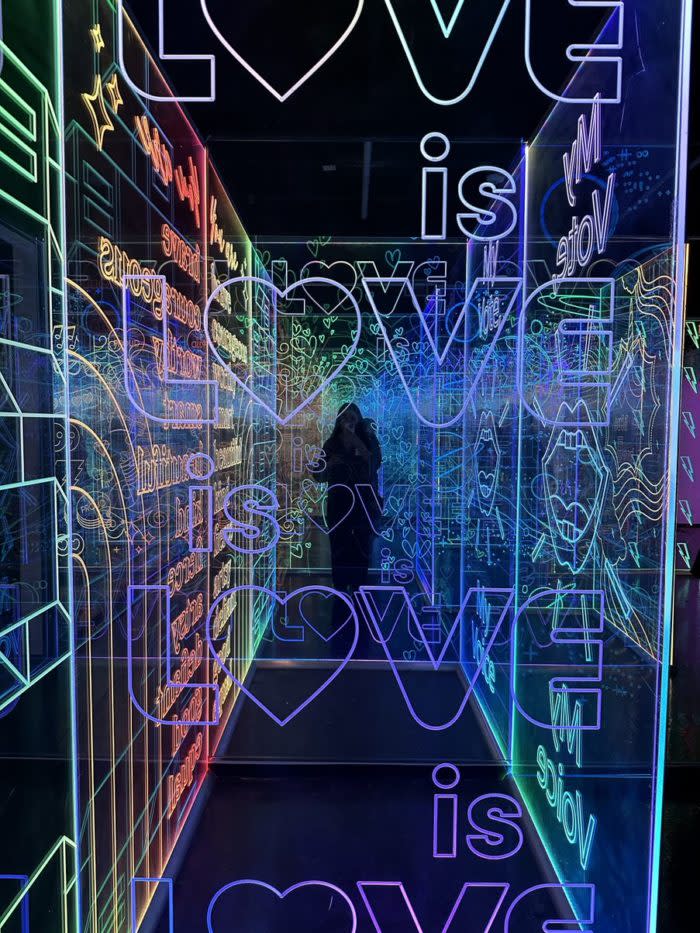 If ever there was a place made just for iconic photos, Hopscotch is it. Not only will you and your plus one enjoy countless, immersive art installations you'll want to snap photos of, but you can also enjoy food trucks, live music, and great drinks on select nights. Installations periodically rotate out so you can keep coming back for great photos and date night experiences.
Ocho at Hotel Havana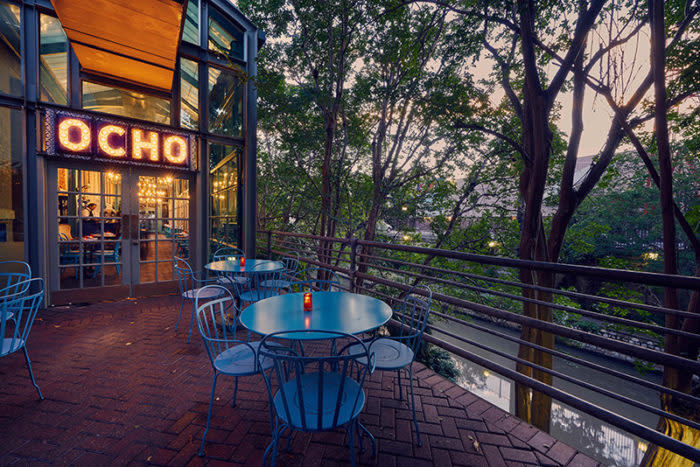 Photo by Nick Simonite
If a unique photo op is what you seek, you'll find it at Ocho at Hotel Havana. Velvet couches and antique leather club chairs, colorful dining areas, and the backdrop of the San Antonio River Walk surround you. The best part? While taking your amazing photos, you can also enjoy refreshing drinks and fresh, flavorful Cuban dishes.
Historic Market Square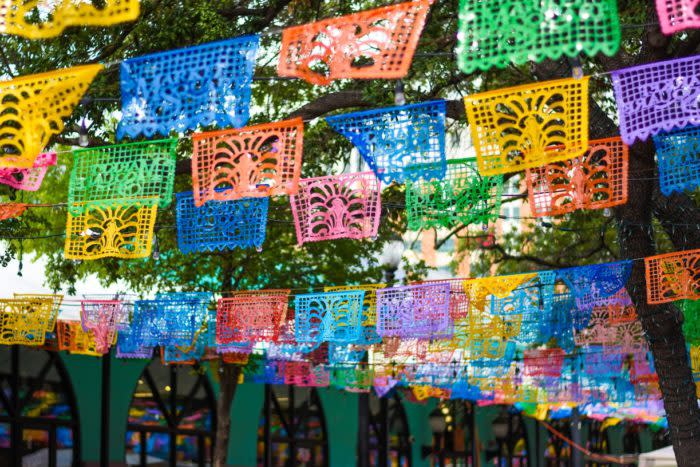 Want to spend an evening shopping, trying local cuisine, and finding bright, colorful backgrounds that genuinely represent the soul of San Antonio? Then, stop by the Historic Market Square. There are over 100 locally owned shops and stalls and several restaurants that offer variations on Mexican cuisine. In addition, there is usually a show going on stage, so you can catch the excitement together on camera.
San Antonio Botanical Garden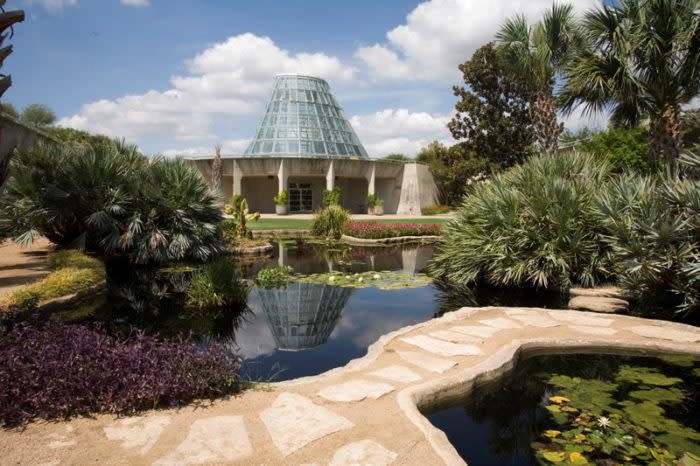 Bring your couple's photographs to the next level and visit the San Antonio Botanical Garden. There is nothing more romantic than being amongst 38 acres of trees, flowers, and other varieties of plants and green spaces. Guests can take casual photographs and videos as long as they stay on the path and do not disturb the collections.
Japanese Tea Garden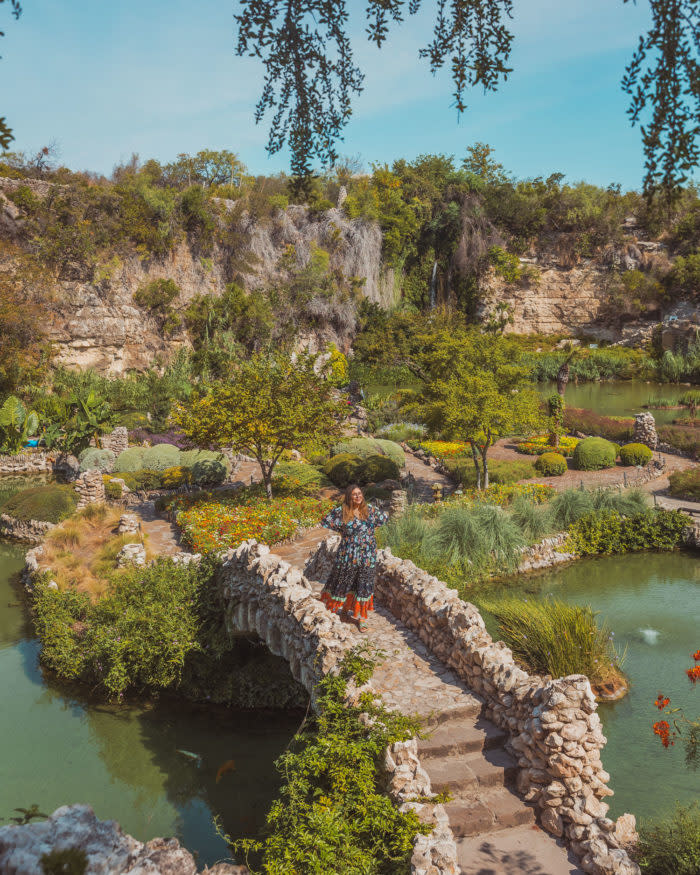 Photo by Haley, Ready Set Jet Set
The Japanese Tea Garden is another excellent photo opportunity to check out if you want to keep your photography limited to natural spaces. Dating back to 1919, with modern touches added throughout the years, the Japanese Tea Garden is a tranquil oasis with floral displays, stone walkways and bridges, a koi pond, and a 60-foot waterway, giving you endless possibilities to find that perfect and picturesque photo spot.
The Texas Hill Country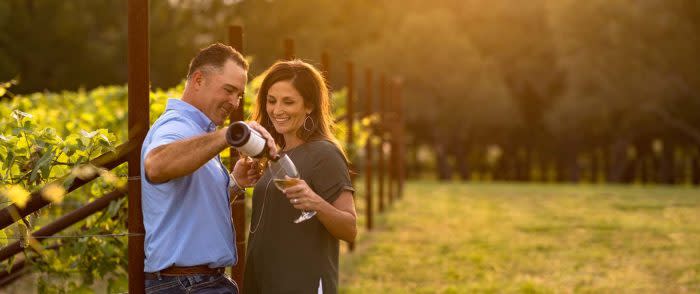 While there is plenty of activity inside San Antonio, just outside the city is the Texas Hill Country. Take a drive to this scenic area, find rolling hills, and wineries, and take a couple of photos under the big blue Texas sky. Along this route are art galleries, restaurants, shops, and plenty of outdoor spaces that will be the perfect background for your day out together. Capture wine country in the daytime, catch a shooting star at night and experience every magical moment in between.
Plan a Romantic Trip to San Antonio All Year Long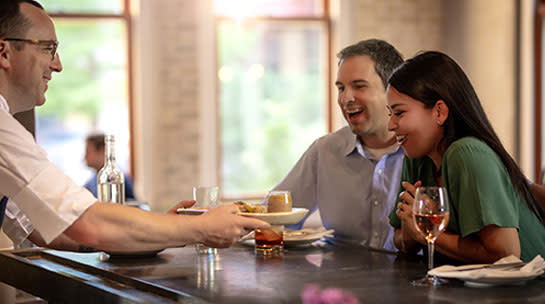 San Antonio is a rich historical city but is blossoming with things to do all year long. With an array of unique events to experience and cultural sights to see, you won't want to hesitate in planning your trip with that special someone.