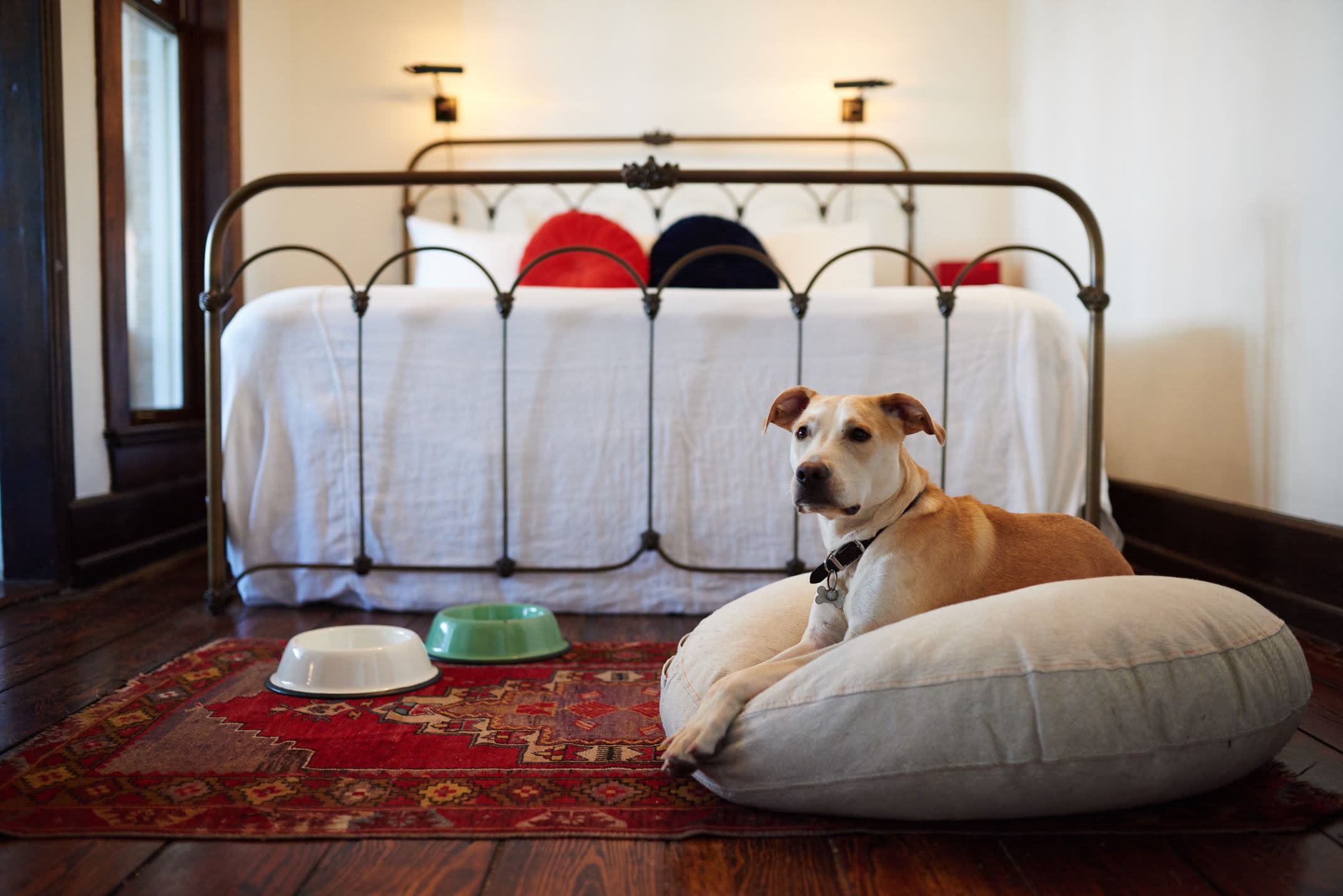 Hotel Havana
Planning a trip to San Antonio and can't bear the thought of leaving your furry friend behind? Well, you're in luck! San Antonio's incredible hospitality extends to pups as well!  From stylish riverfront accommodations to luxurious havens, these six dog-friendly hotels will make your stay unforgettable. So, grab your pup's leash, pack their favorite toys, and get ready for a tail-wagging adventure in the heart of San Antonio! Please note, many locations require pet fees (most do not extend to service animals), please be sure to review pet policies before booking your stay.
The Westin San Antonio Riverwalk: Riverside Bliss for Pups and Their Humans
Situated along the iconic River Walk, The Westin Riverwalk is a pup's paradise! As you soak in the stunning views of the river, your furry friend will enjoy the hotel's pet-friendly amenities and warm hospitality. Take leisurely walks along the scenic promenade, dine at dog-friendly restaurants nearby, or simply relax in the comfort of your well-appointed room. Check-in with your puppy pal (up to 40 lbs) where your pup has access to a Westin Heavenly Dog Bed, pet welcome kit, food bowl, and mat. The Westin ensures that both you and your pup will experience the true meaning of "pawsome" hospitality! Be sure to check their pet policy before booking, which includes a pet waiver and additional pertinent information.
Canopy San Antonio: Tail-Wagging Style and Comfort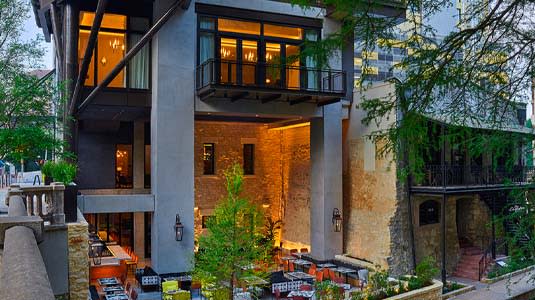 Get ready for a stylish and dog-friendly experience at Canopy by Hilton San Antonio Riverwalk. This trendy hotel welcomes your furry companion with open arms and offers all the modern comforts you and your pup deserve. With cozy rooms and beautiful views, both you and your pup will feel like true VIPs. When you get hungry, you can both head downstairs to the onsite restaurant, Domingo, for South Texas flavors complete with pet-friendly outdoor dining. Explore the city's vibrant neighborhoods, enjoy dog-friendly parks nearby, and let Canopy San Antonio be your home away from home.
Thompson San Antonio: Chic Retreat for Pups and Their Fashionable Humans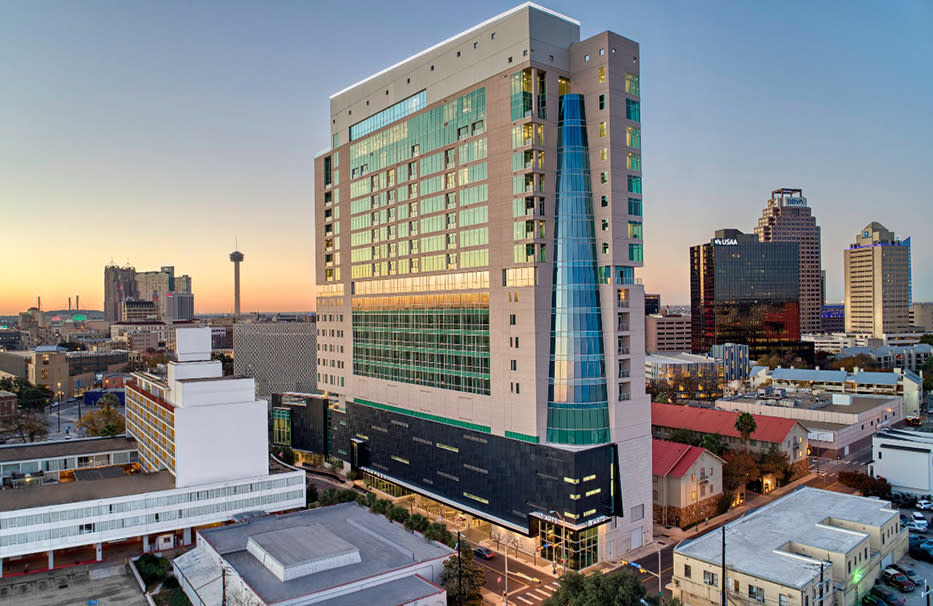 At Thompson San Antonio Riverwalk, style meets dog-friendly sophistication. This luxurious hotel ensures a comfortable and glamorous stay for both you and your furry companion. With spacious rooms that cater to pups up to 50 lbs, your furry friend will have plenty of space to stretch out and relax. Explore the vibrant neighborhood, pamper yourself with indulgent spa treatments, and enjoy the hotel's pet-friendly amenities. If you're traveling with two pups, you're in luck, Thompson San Antonio Riverwalk welcomes up to two dogs per room (not to exceed a total of 75 lbs). Thompson San Antonio guarantees a memorable stay for both fashion-forward humans and their canine sidekicks. Please note, dogs are not allowed in food and beverage areas here and must be on a leash at all times. View Thompson San Antonio Riverwalk's pet policy for more information.
Omni La Mansión del Rio: Historic Elegance and Tail-Wagging Charm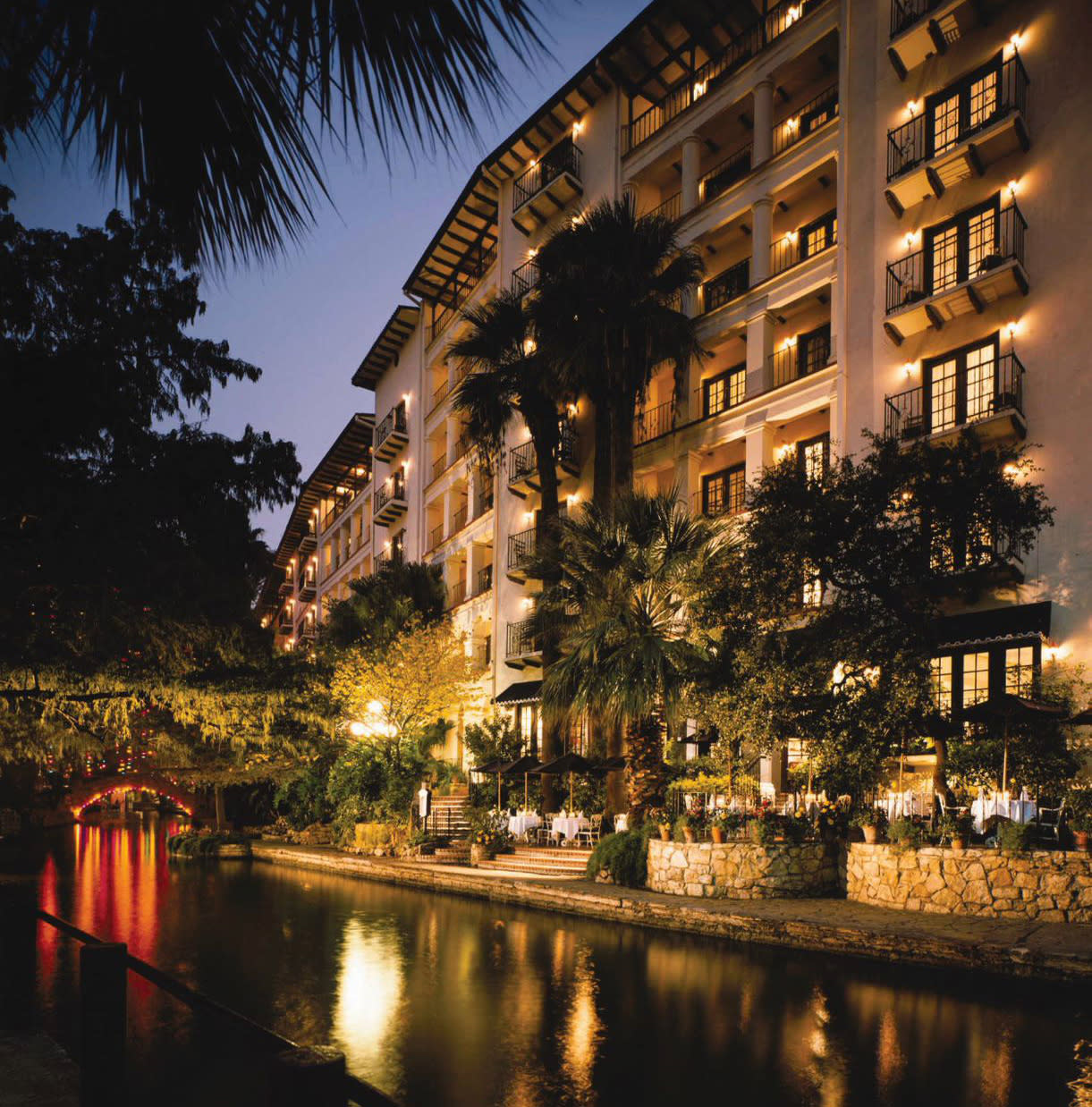 Embrace the rich history and charming ambiance of Omni La Mansión del Rio, a dog-friendly hotel that exudes timeless elegance. Your pup will feel like a pampered guest with this luxurious stay. Welcome for dogs up to 50 lbs, take a stroll through the hotel's beautiful gardens, visit nearby dog-friendly attractions, or simply unwind in the lap of luxury. At Omni La Mansión del Rio, both you and your pup will experience a stay filled with history, elegance, and plenty of tail wags. Please note, there is a $125 fee per stay, per room and there are areas of the hotel that pets are not allowed. Please read Omni La Mansión del Rio's pet policy before booking your stay.
Hotel Contessa: A Canine Haven with a View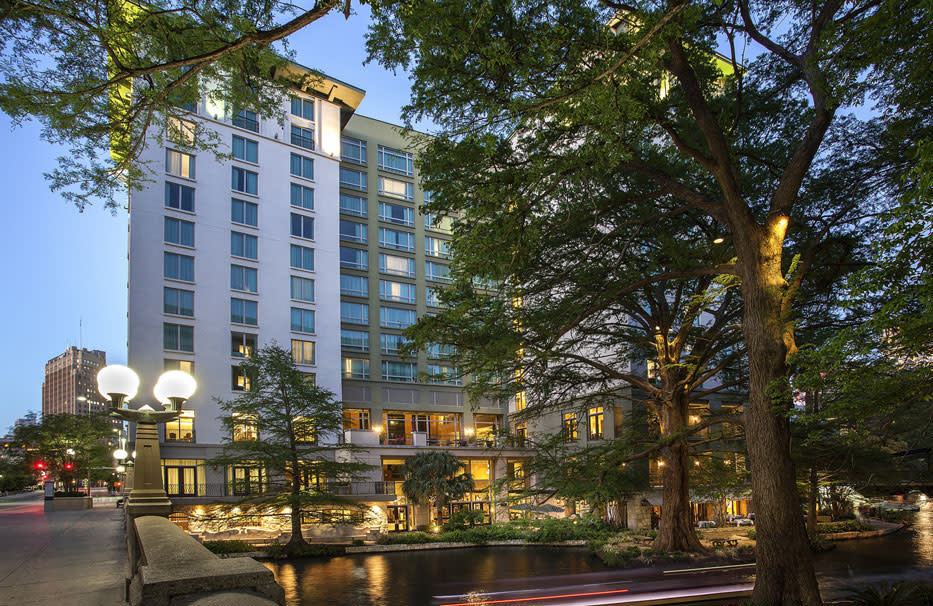 Located on the vibrant River Walk, Hotel Contessa offers a dog-friendly haven with breathtaking views. From spacious rooms to thoughtful pet-friendly amenities, this hotel ensures a comfortable stay for your entire family. Explore the lively atmosphere of the River Walk, visit nearby dog-friendly parks, and soak in the sun on the hotel's outdoor terrace. With exceptional service and a prime location, Hotel Contessa guarantees a paw-sitively delightful experience for both you and your furry friend. Please note, there is a $25 pet fee per visit.
Hotel Havana: A Paradise For Both You and Your 4-Legged Pal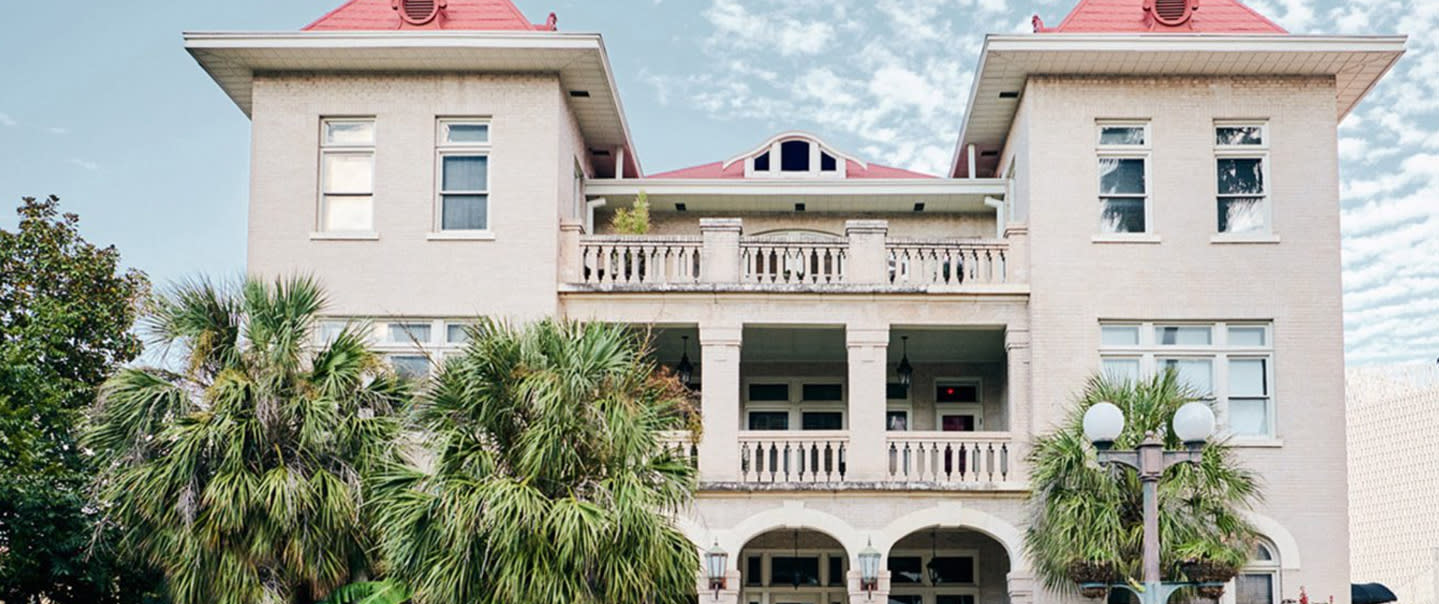 Looking for a pet-friendly hotel in San Antonio that exudes charm and style? Look no further than Hotel Havana! This boutique hotel captures the essence of Old Havana with its vibrant decor, welcoming ambiance, and warm embrace for your furry companion. From the moment you and your four-legged friend step through the doors, you'll be immersed in a world of comfort and relaxation. For a fee of $25, your dog is welcome to relax in this beautiful setting with you as you both recharge for your San Antonio adventures.
Bring Your Fur Pal to the Alamo City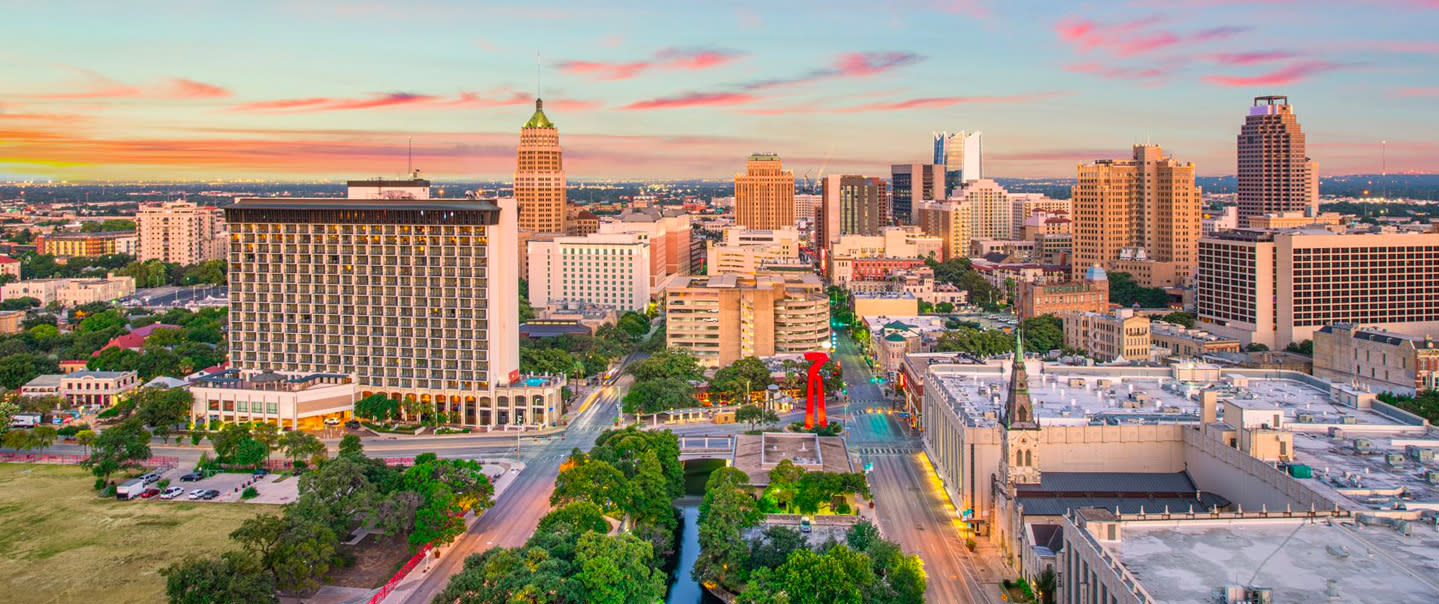 San Antonio rolls out the red carpet for both human and canine guests, offering a range of dog-friendly hotels that will make your stay truly unforgettable. From riverside bliss to luxurious retreats, these accommodations ensure that your pup feels like a cherished guest. So, pack your bags, leash up your pup, and get ready for a tail-wagging adventure in San Antonio's dog-friendly paradise.