Sure, Cinco de Mayo may be fun to celebrate now, but do you know the history behind the holiday? Cinco de Mayo commemorates the Battle of Puebla on May 5, 1862, when the Mexican Army defeated the French. Now that our mini-history lesson is complete, let's look at great ways to celebrate in San Antonio!
Start Your Day at Historic Market Square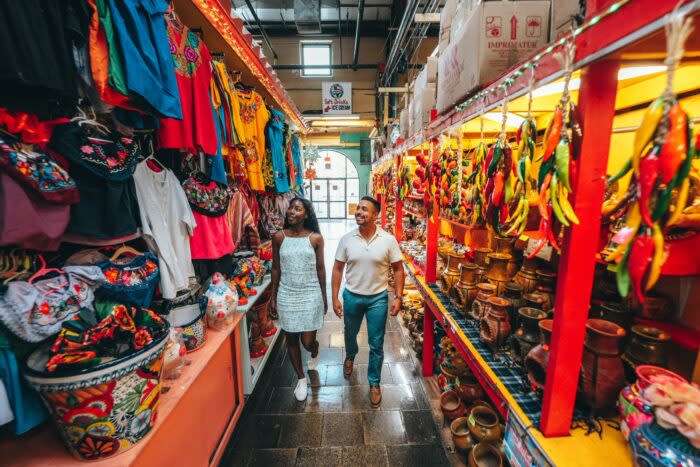 Fun fact: Historic Market Square is the largest Mexican Market in the country. Start your day by taking a stroll at these shops and vibrant surroundings. Also affectionately known as "El Mercado," here you'll find over 100 locally-owned shops and stalls. Historic Market Square celebrates the occasion with Cinco de Mayo weekend festivities that include live bands, Folklorico dancers and performances, authentic mariachi music, artisans, food vendors, and more! This one is free to all to attend.
Grab a Bite To Eat at Mi Tierra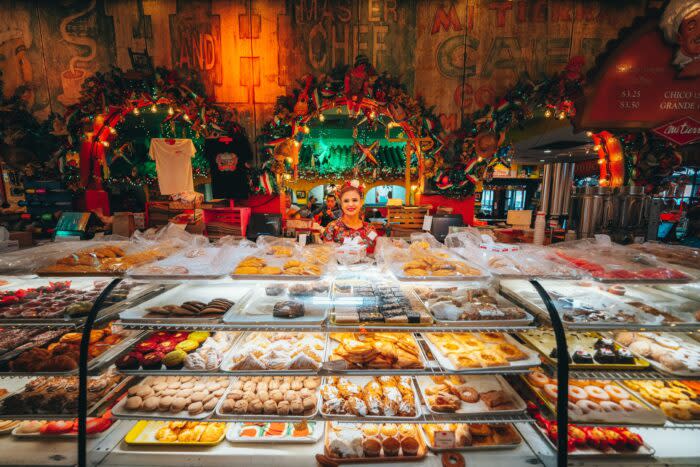 Is a trip to Historic Market Square complete without paying a visit to Mi Tierra? Not only does Mi Tierra serve authentic Tex-Mex food (and breakfast is served all day long!) but you enjoy your meal while being serenaded by true mariachi musicians while surrounded by a festive, vibrant atmosphere. And when you're done, be sure to stop by the on-site panadería for some fantastic pan dulce.
Walk It Off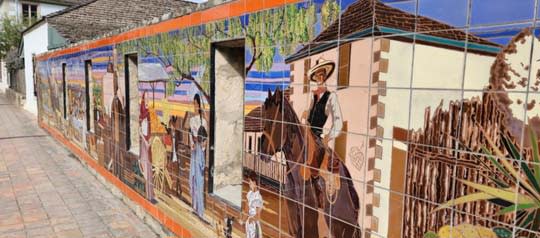 Mission Adventure Walking Tours
Now that you're full of great food - walk it off with a Mission Adventure Walking Tour and learn about history while you stroll through some of the Alamo City's most historic sites. Choose from a walking tour through the Heart of San Antonio where you'll learn about San Antonio's history from the city's origins through the 19th century, a walking tour of the city's historic churches, or a History Through Art walking tour complete with a visit to San Pedro Culture Creek Park.
Historic Pearl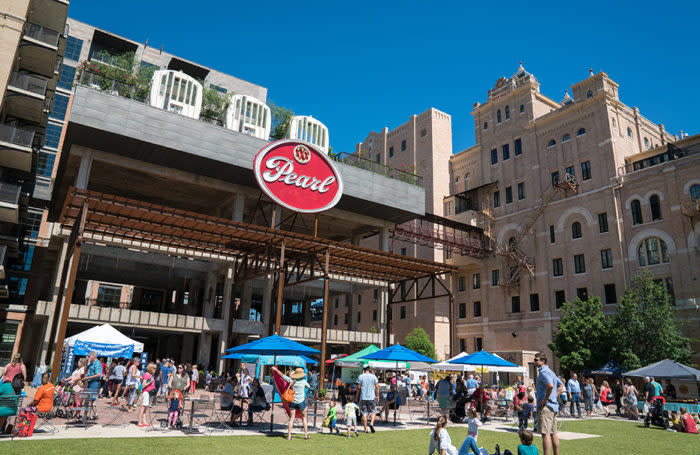 If you'd rather meander than walk, then head over to the Historic Pearl. With fantastic boutiques, dining, and great outdoor spaces, the Pearl is the perfect place to soak up some sun and enjoy a beautiful day in San Antonio. Find your new favorite boutique or just relax and lounge in Pearl Park. Find a refresher at one of many restaurants in and around the Pearl area.
Wind Down with Drinks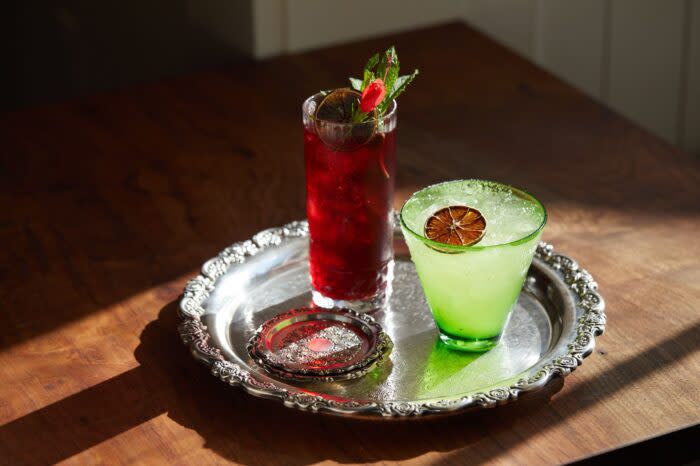 Carriqui
We can't forget one of the most essential recommendations on how to celebrate Cinco de Mayo - refreshing drinks! There's no shortage of places for great cocktails, signature drinks, and more in San Antonio. Try a legendary Mangonada Margarita at Carriqui. Sip on a Cantina Margarita at Casa Hernán Cantina. Listen to the sounds and take in the sights of the San Antonio River Walk as you enjoy a Passionfruit Margarita at Canopy Hotel's Domingo. Enjoy a refreshing House Margarita at Landshark Bar & Grill or Margaritaville - both offering discounted house margaritas on Cinco de Mayo! Whatever your drink of choice, the options are endless in the beautiful Alamo City!
Explore More San Antonio Nightlife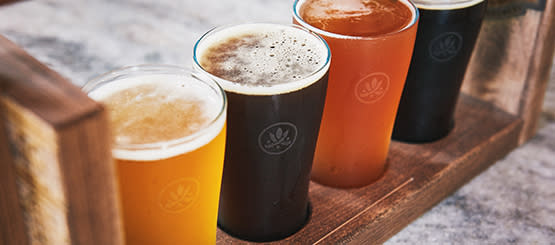 Southerleigh Fine Food & Brewery
However you choose to end your night, San Antonio's nightlife has a spot for you. Check out our latest blog, Exploring San Antonio's Nightlife Scene from Pubs to Clubs for even more nightlife options with us!