Who doesn't love an annual family summer road trip? Filled with cherished memories and quality time spent together, choosing the perfect destination doesn't have to be stressful. Look no further than San Antonio. Deep in the heart of Texas, you'll find offers an abundance of attractions, sites and activities that cater to every member of the family. From its rich history and cultural heritage to thrilling theme parks and mouthwatering cuisine, San Antonio has it all. Let's visit some of the top spots in San Antonio on your summer road trip!
Visit the Only UNESCO World Heritage Site in Texas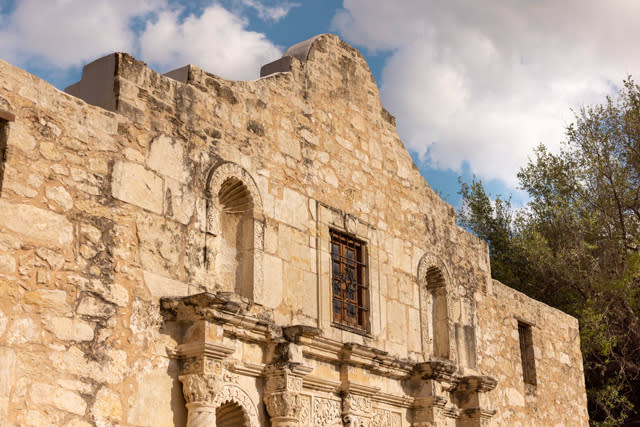 Together, San Antonio Missions National Historical Park and the iconic Alamo make up the state's first and only UNESCO World Heritage site. Start your family vacation at the Alamo, entry is free with a reserved ticket, but you can also elevate your experience by booking a guided tour or adding a Victory or Death Audio Tour to your entry pass. Insider Tip: The newly-opened Ralston Family Collections Center is the place to be to explore the Phil Collins Collection and view hundreds of artifacts!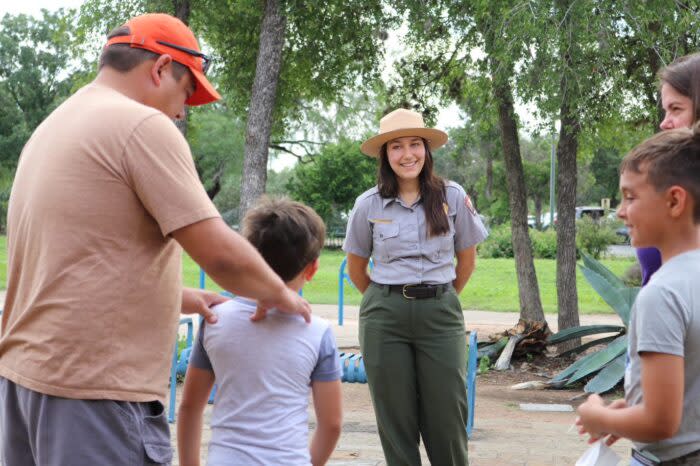 Continue your UNESCO journey with a visit to San Antonio Missions National Historical Park and walk through the city's four southernmost Spanish colonial missions – Concepción, San José, San Juan and Espada. Each mission has it's own story to tell and its own hidden gems waiting to be uncovered. Hear about the mission's stories with Ranger-led tours and explore the mission's grounds with are still active parishes today.
Get Hands-on Learning at The DoSeum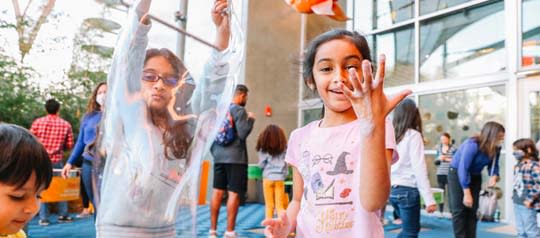 San Antonio's The DoSeum is the premier spot for children to learn by playing. Boasting exhibits that focus on science, technology, and mathematics (STEM), interactive education is all around here. Dream Tomorrow Today is the museum's summer exhibit extending from June 10 - September 24, 2023. Here, children will learn how to positively impact the future and also become agents of change through fun and immersive experiences! What future city will your child create?
Walk Among the Dinos at The Witte Museum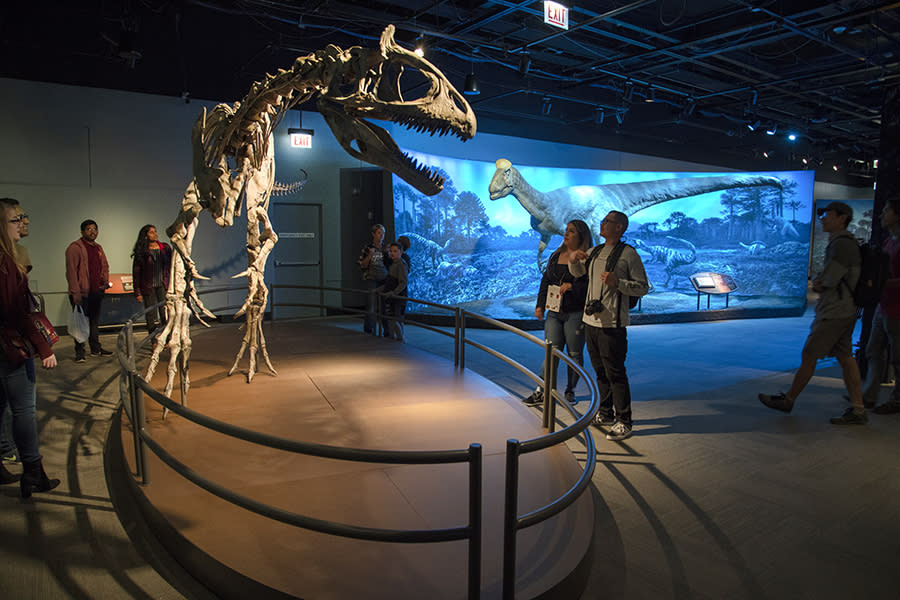 Journey way way way back to 200 million years ago when dinosaurs walked the earth. At Antarctic Dinosaurs: A Forest Frozen in Time, The Witte Museum takes you back to when Antarctica was a forested habitat where dinosaurs thrived. See how you measure up against the 25-foot-long Cryolophosaurus and explore the plants and animals that used to call the area home. Then check out Tyrannosaurs: Meet the Family where you'll learn there's more to the Tyrannosaurs family than just the iconic Tyrannosaurus rex. Take the family on a journey to hatch, feed, play with and build a whole family of tyrannosaurs!
Play at Morgan's Wonderland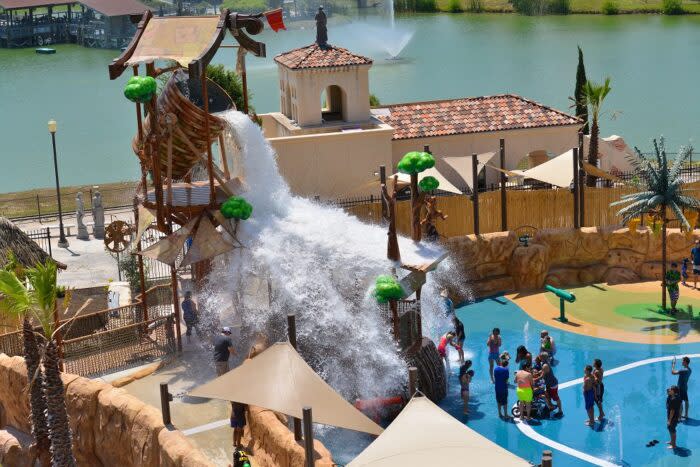 Did you know that San Antonio is home to the World's First Ultra-Accessible™ Theme Park? At Morgan's Wonderland and Inspiration Island, people of all ages and all abilities are welcome to enjoy fun in the sun! Here you will find a wheelchair-accessible Ferris wheel, catch-and-release fishing, and plenty of attractions. Take a stroll to Sensory Village, Butterfly Playground, or The Wharf. Explore Whirling Wonder, Wonderland Express, Off-road Adventure Ride, and ride the carousel. Or cool off at  Water Works, Sand Circle and Music Garden, the Starlight Amphitheater, and Pirates Island. The adventures are endless and are for everyone!
Unite the Gamers and Thrill-seekers of Your Family at Six Flags Fiesta Texas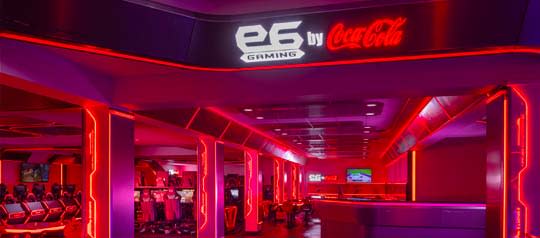 May you were already aware that Six Flags Fiesta Texas added Dr. Diabolical's Cliffhanger last summer which also happens to be the world's steepest dive coaster. And maybe you also knew that they are also welcoming the all-new KID FLASH™ Cosmic Coaster this summer allowing families to race each other on a brightly-lit roller coaster. But did you know that the esix Gaming Facility is now open? esix Gaming powered by Coca-Cola™ is a brand-new state-of-the-art competitive gaming campus complete with the newest high-tech equipment and the industry's biggest titles, providing an unmatched gaming experience. Get your gaming on and then keep the thrills going by riding one of the many heart-pumping rides at Six Flags Fiesta Texas!
Make a Splash at SeaWorld & Aquatica San Antonio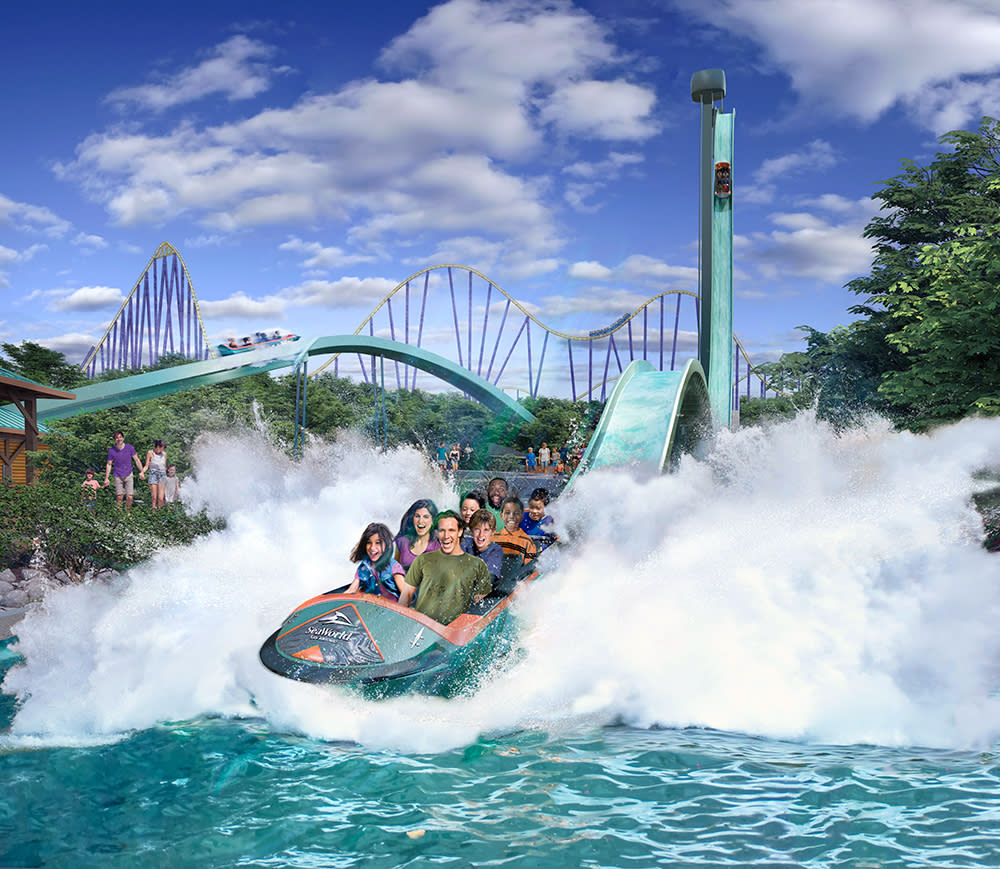 SeaWorld & Aquatica San Antonio have the family covered for thrilling, memorable experiences all summer long! Not only are they adding a brand-new ride this summer, Catapult Falls, the world's first launched flume coaster, but they also invite the family to experience their Summer Spectacular, June 2 - August 13, 2023, where you can catch vibrant shows and attractions including the  "HydroPower: Xtreme FX" show, featuring striking lasers and fiery pyrotechnics. Join the Sesame Street Block Party, catch the all-new ImaginOcean, and enjoy all of your favorite rides and shows!
Summer Vacation was Made for San Antonio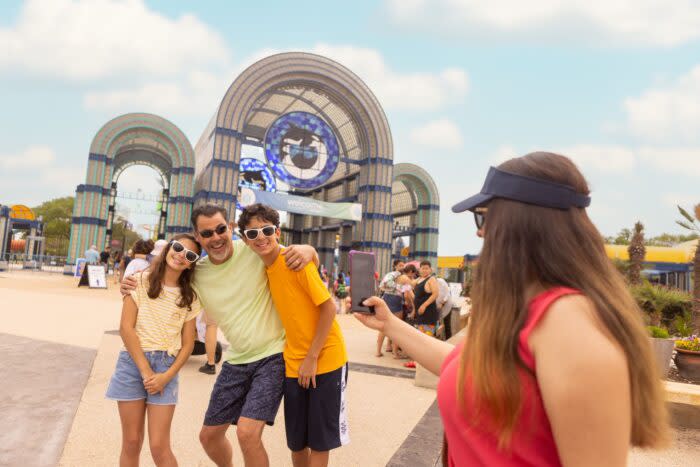 Lasting memories, "remember when" stories and educational experiences are all in San Antonio! Plan your trip today and get ready for an unforgettable summer vacation!