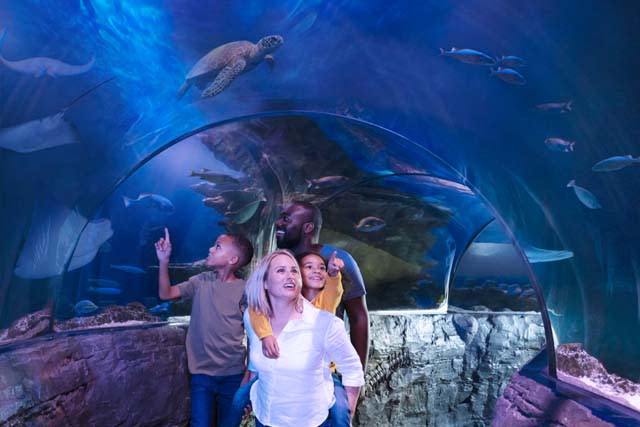 SEA LIFE
Welcome to San Antonio, the ultimate summer destination that guarantees excitement for the whole family! This city has it all, from captivating cultural experiences to vibrant attractions and more. And the summer sun doesn't have to limit your San Antonio experiences. Not only is the city packed with thrilling indoor activities that will make your vacation unforgettable, but our outdoor adventures are well-equipped to keep your family cool and hydrated all summer long!
Ready to embark on a journey of family fun? Here are some fantastic, and "cool" ways to enjoy San Antonio with the family!
Let Your Imagination Run Wild at The DoSeum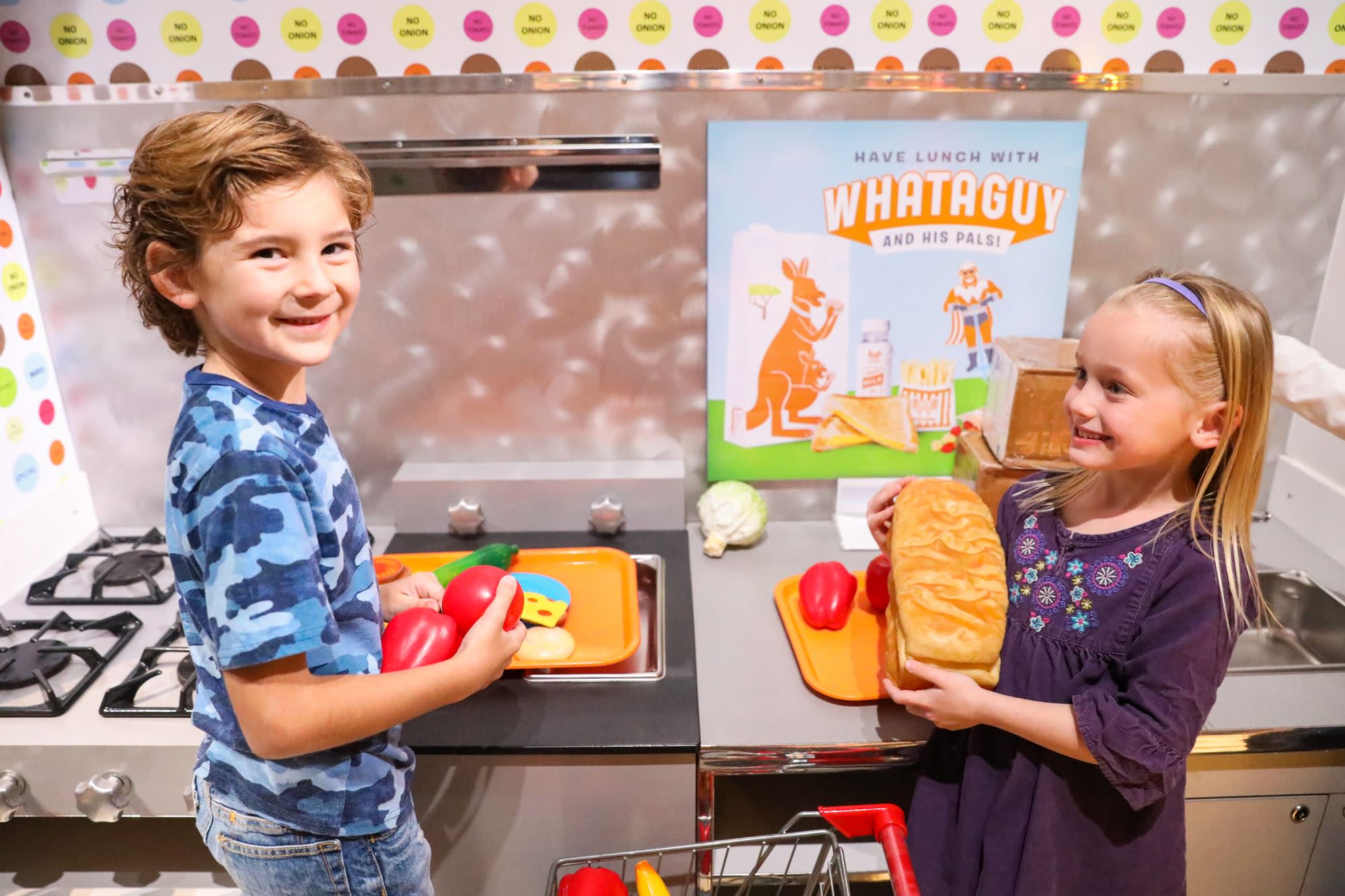 Step into a world of wonder at The DoSeum, a children's museum unlike any other! This interactive wonderland blends fun and learning, offering endless opportunities for your kids to dive into STEM subjects while igniting their creativity and curiosity. With innovative exhibits like the innovation station, immersive environments, and even a chance to befriend Baxter, the interactive robot, the DoSeum guarantees a unique adventure every time you visit. Visit their current exhibit Dream Tomorrow Today running through September 24, 2023, where your child can learn how to positively impact the future and become an agent of change through interactive, immersive, and of course fun activities!
Enjoy Indoor Adventures at Liggettville Adventure Center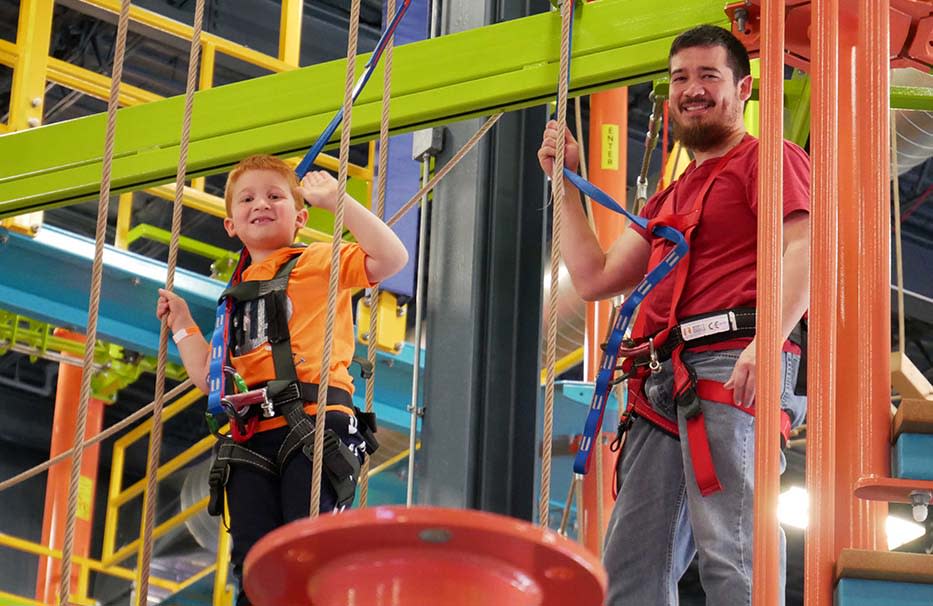 Located in The Shops at Rivercenter, Liggettville Adventure Center lets you take your adventures to new heights. With options for high-up adventures for adults, and those a bit closer to the ground for the younger crowd - these adventures are perfect for the whole family. Get ready for cool indoor family fun at Liggettville Adventure Center where incredible and safe adventures abound!
Explore and Discover at the Witte Museum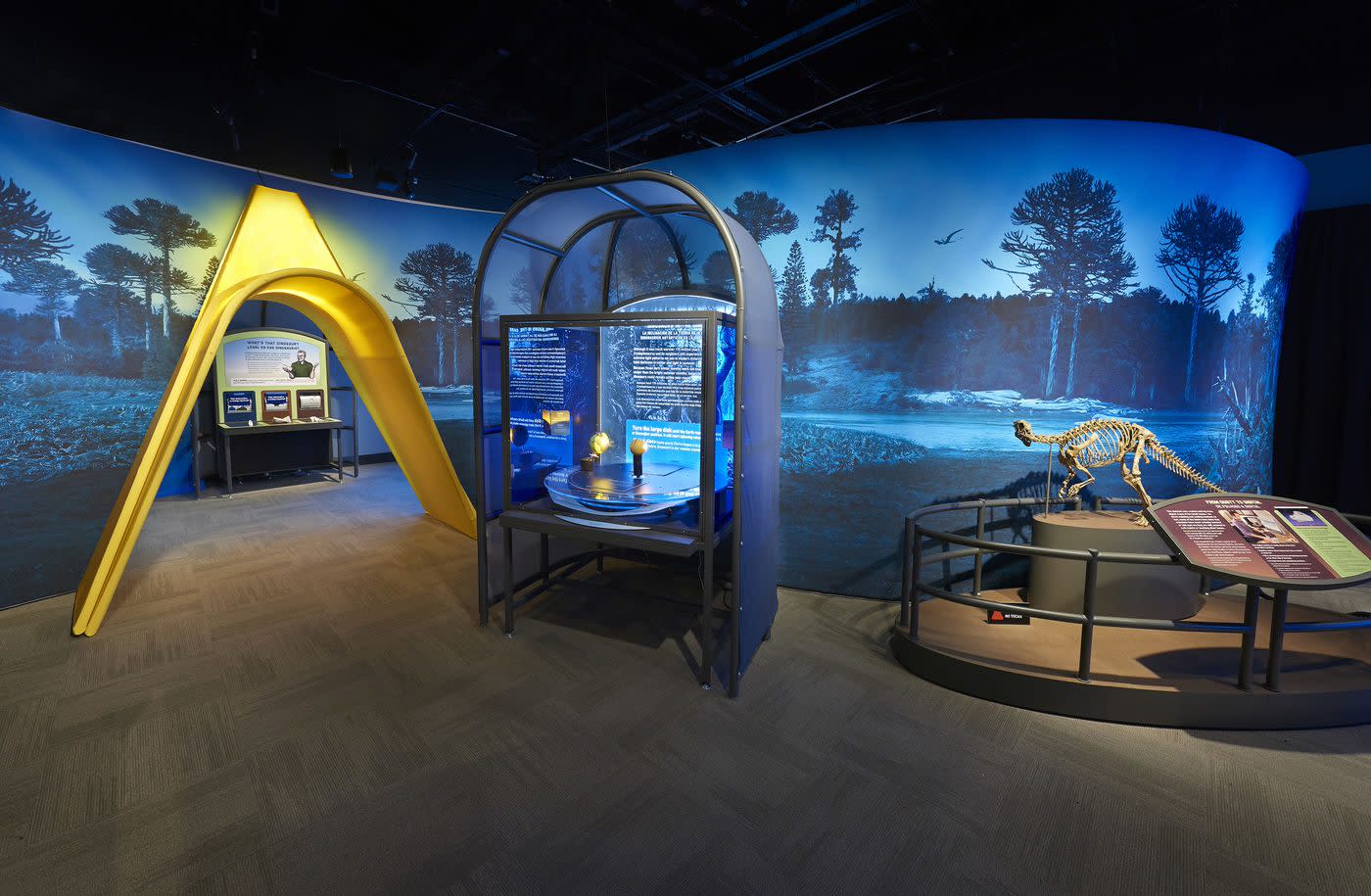 At The Witte Museum, science, nature, and culture come together to create an awe-inspiring experience. Set against the picturesque backdrop of the San Antonio River, this museum takes your kids on a time-traveling journey to encounter dinosaurs, explore the People of the Pecos, and dive into the depths of Texas history. Speaking of dinosaurs, The Witte has two incredible dinosaur exhibits to check out. Antarctic Dinosaurs: A Forest Frozen in Time, running through September 10, takes a deep dive into the large creatures that once called Antarctica home while Tyrannosaurs: Meet the Family, running through September 4, explores the Tyrannosaurs family beyond just the iconic "T-Rex."  With rotating exhibits and exciting signature events, the Witte Museum promises an enthralling voyage of discovery for all ages.
Unearth Unbelievable Wonders at Ripley's Believe It or Not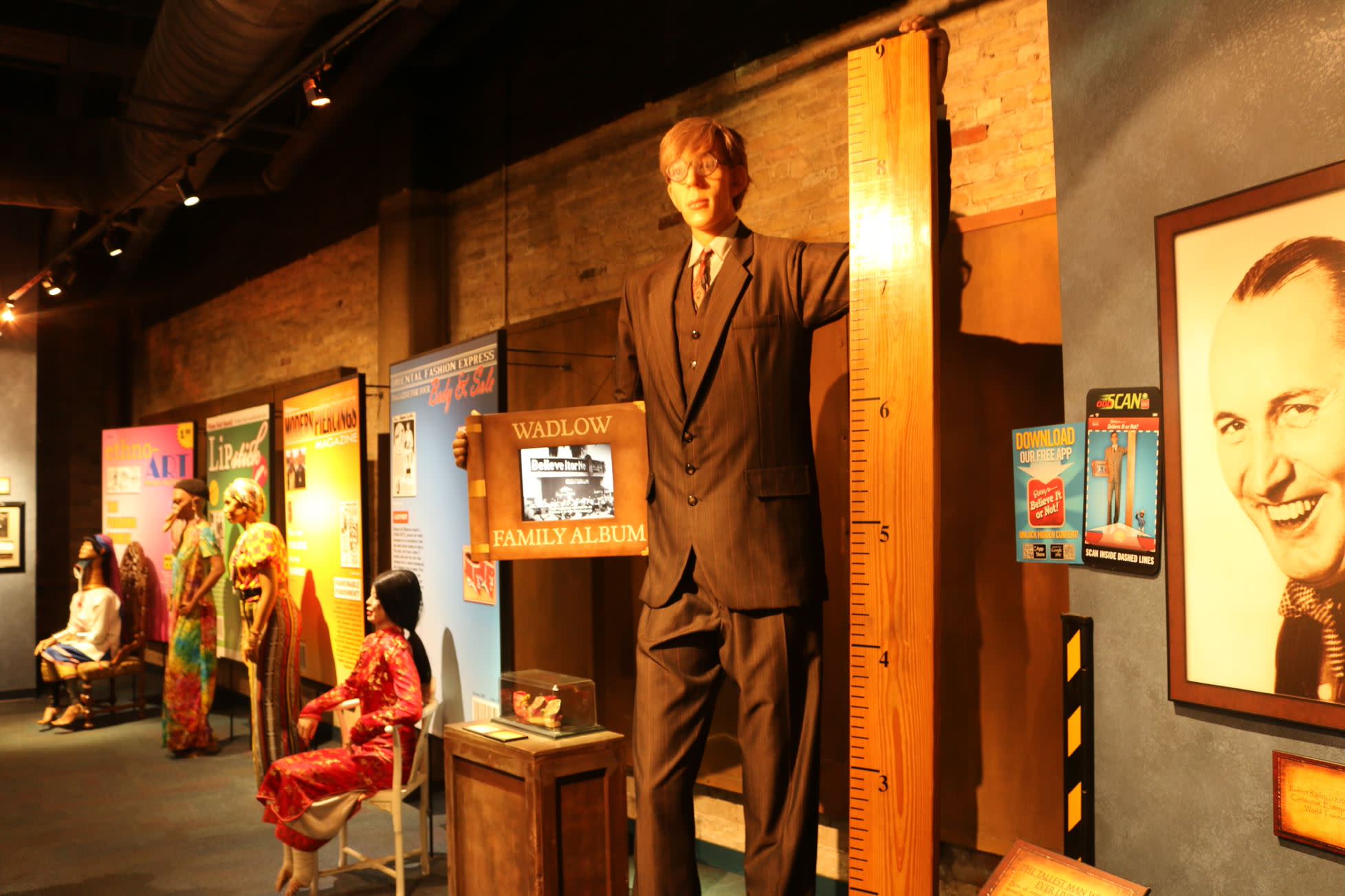 Prepare to be amazed at Ripley's Believe It or Not, a haven of weird and wonderful treasures! Stroll through over 600 weird, fascinating, and unusual wonders and let the unbelievable come to life with oddities. See talent and strange merge at their current exhibit showcasing the works of Willard Wigan. A talented micro sculptor, Willard Wigan is the creator of some of the smallest sculptors in the world. Do you have the talent to become a micro sculptor yourself? Find out with interactive challenges!
Become a Master Builder at LEGOLAND Discovery Center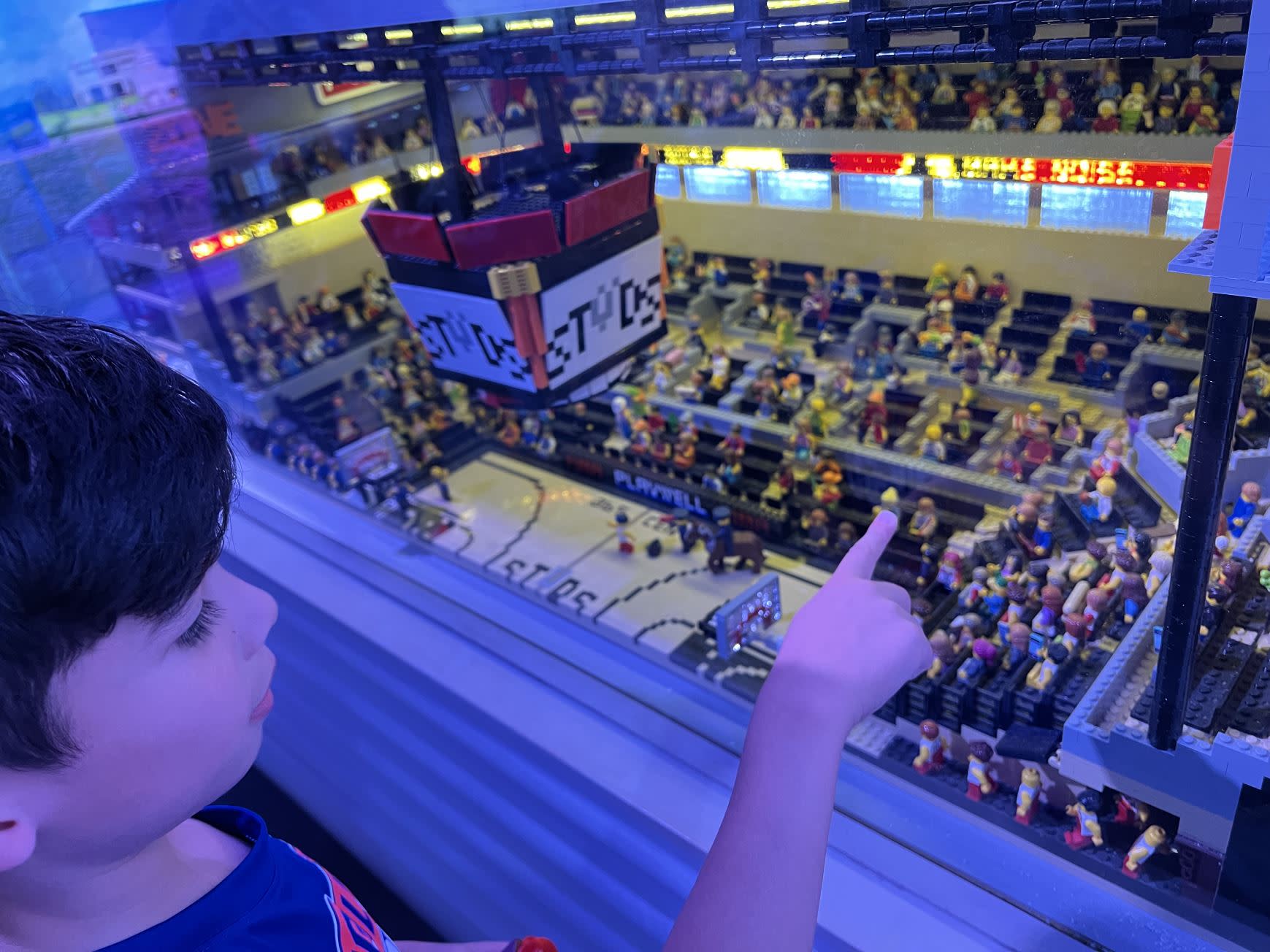 Calling all master builders! Prepare to embark on an ultimate indoor LEGO® adventure at LEGOLAND Discovery Center. With themed zones to explore, including the iconic Miniland® San Antonio! You may have seen the Alamo City, but have you seen it built entirely out of LEGOs? You can find it, including functioning mini River Walk barges at Miniland® San Antonio. Add that to thrilling rides, and creative workshops, and your kids will be immersed in a world of endless imagination. And don't forget to recharge at the LEGO café, where delicious snacks and beverages await.
Explore the Aquatic Life at SEA LIFE San Antonio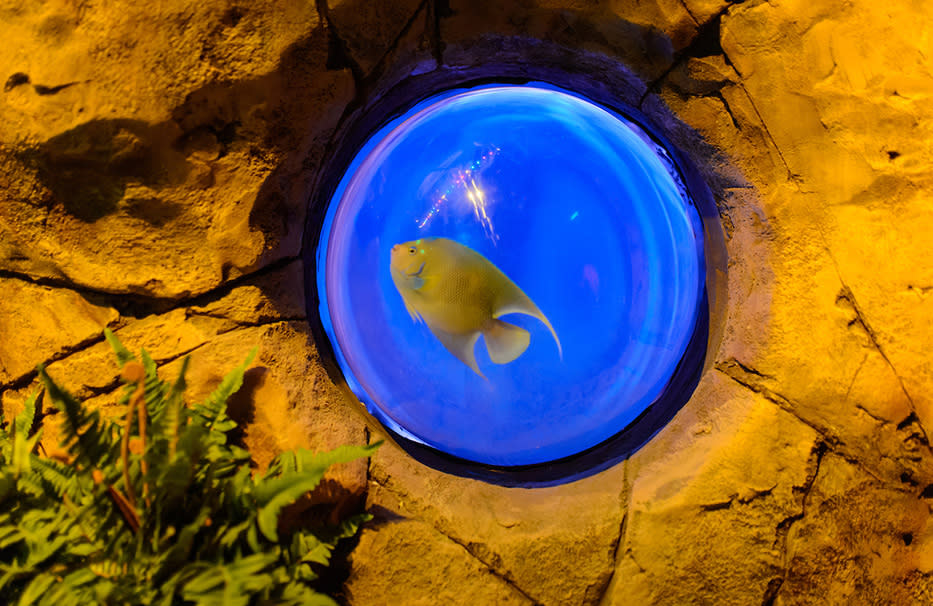 Become amazed and educated at the same time at SEA LIFE San Antonio! Walk through San Antonio's only ocean tunnel, explore the incredible underwater world, and even touch some of the beautiful creatures in the interactive Touchpool experience. Be sure to check the feeding schedule to get up-close views of feeding time!
Cool Down with Immersive Experiences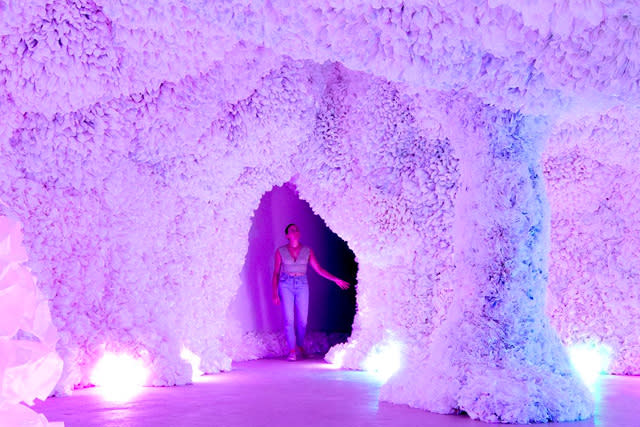 First stop, Hopscotch! Walk through 20,000 square feet of immersive art. Challenge perspective at the appropriately named "Perspective" installation by Gary Sweeny, become a kid again in the LED ball pit, find out what makes the Rainbow Cave by Basia Goszczynska such a special exhibit and more!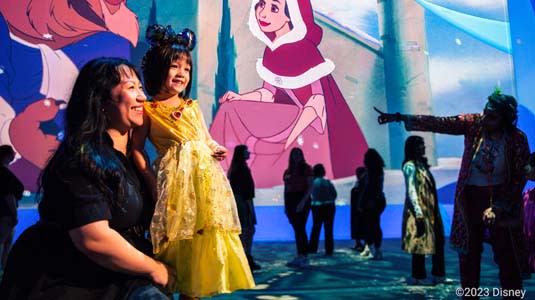 When you're done exploring Hopscotch, be sure to head over to the Immersive Disney Animation installation and be greeted by your favorite Disney animations. The world, stories, and music come to life at this exhibit!
Stay Cool & Hydrated with the Help of the San Antonio Zoo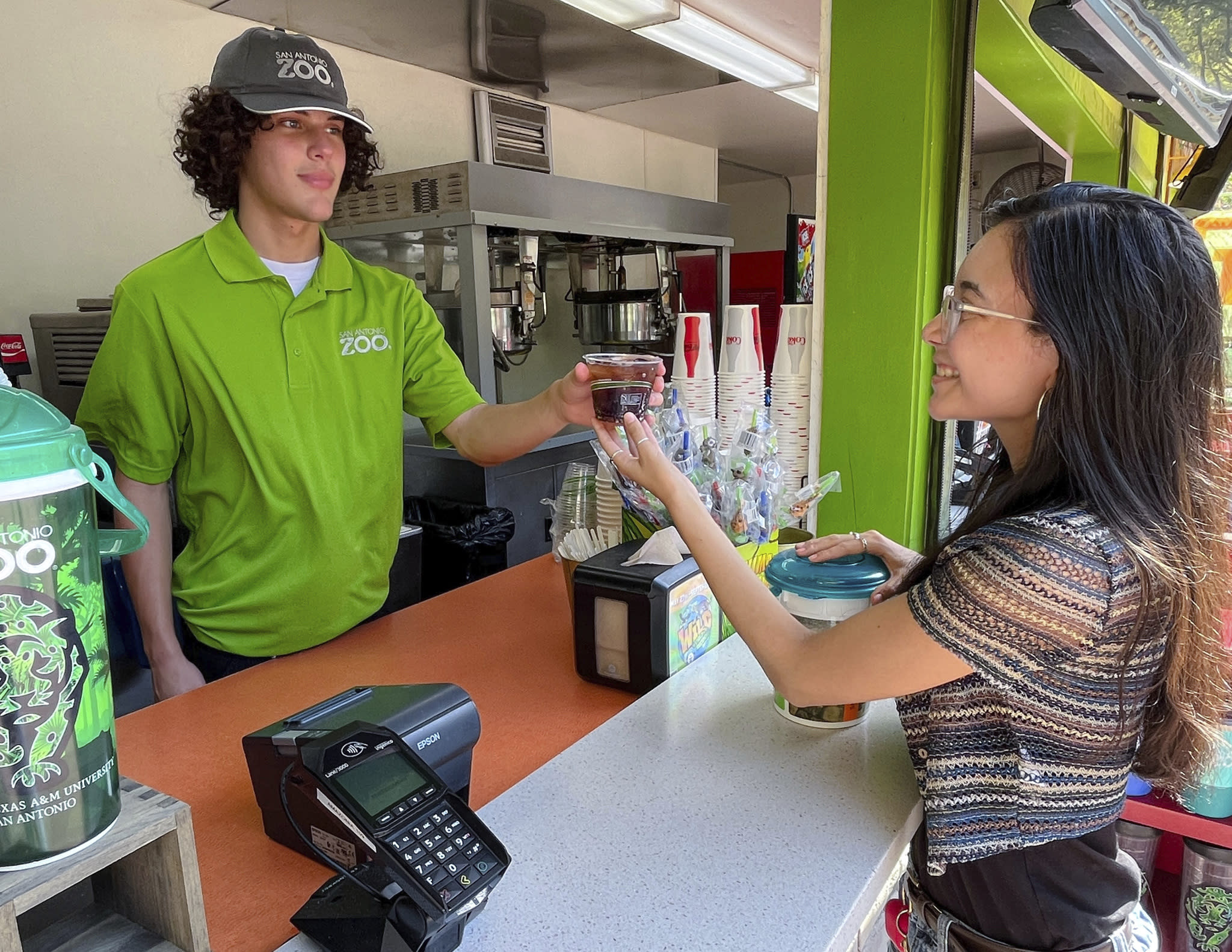 You can still enjoy a day of play in the outdoors AND keep it cool at the San Antonio Zoo! Not only can you spend the day getting to see and learn about majestic animals and the zoo's conservation efforts, but the zoo is committed to keeping visitors cool and hydrated throughout the day. Throughout the month of July the zoo is offering unlimited complimentary Coca-Cola beverages, including soft drinks, Powerade, and water! Then guests can head over to the San Antonio Zoo's Great Lawn and join in on a 'Splashin' Safari Water Party complete with music, hype squad - and epic water battles for all ages! Finally, be sure to stop at 'Cool Zones' throughout the pathways which include free water stations, benches, and air-conditioned cooling!
Wind Down at Sunset Sessions with Sound Cream at the Historic Pearl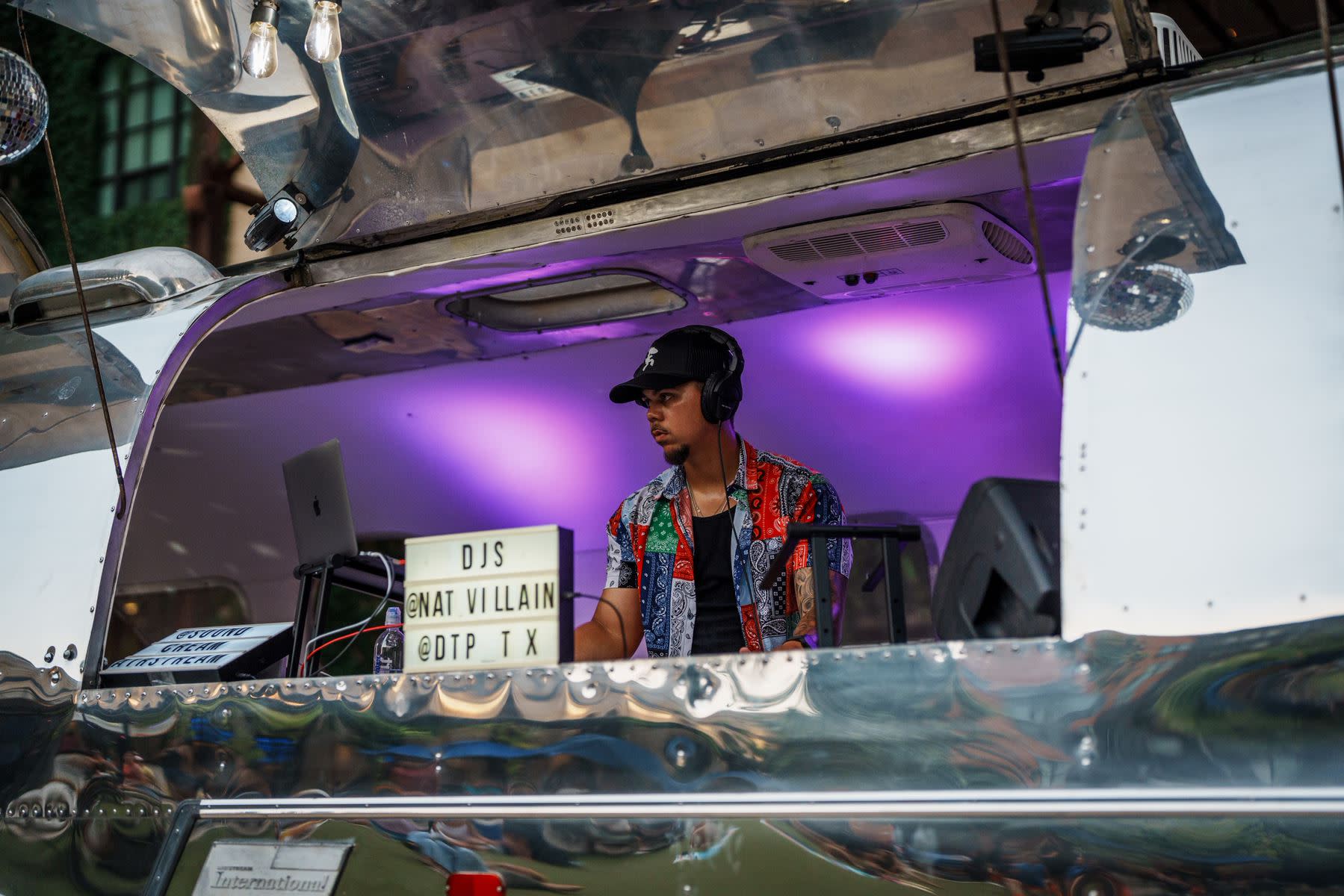 Every Wednesday in June and July, head to Historic Pearl for Sunset Stations with Sound Cream. Enjoy music, the beautiful sights of Pearl, and let the sun setting be your backdrop for an incredible summer evening. Pair it with a run through Pearl's splash pad and a refreshing drink from one of the many incredible Pearl restaurants and you're sure to enjoy a refreshing, relaxing evening.
Relax with a Refreshing Drink at Carriqui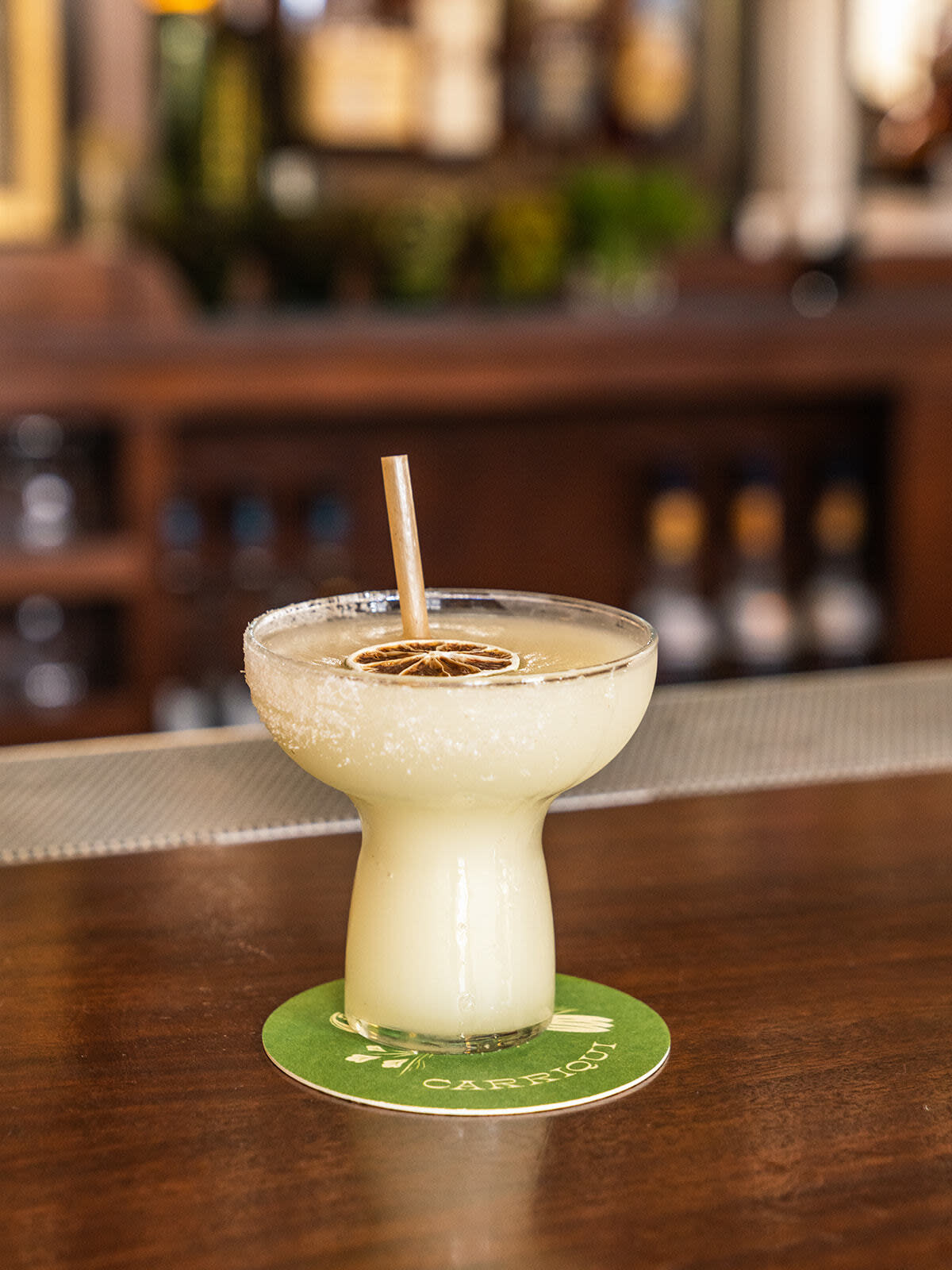 The summer weather is the perfect setting for Carriqui's cooling outdoor oasis. Whether it's one of their seasonal cocktails, featuring a Smoked Pineapple Mojito, the Sandía Daiquiri, and Santa Fresca - or an ice-cold Carriqui Margarita served on the rocks with signature smoked salt, choose the perfect drink and relax on the Carriqui patio complete with shaded umbrellas, cooling fans, and a beautifully flowing fountain.
Plan Your Trip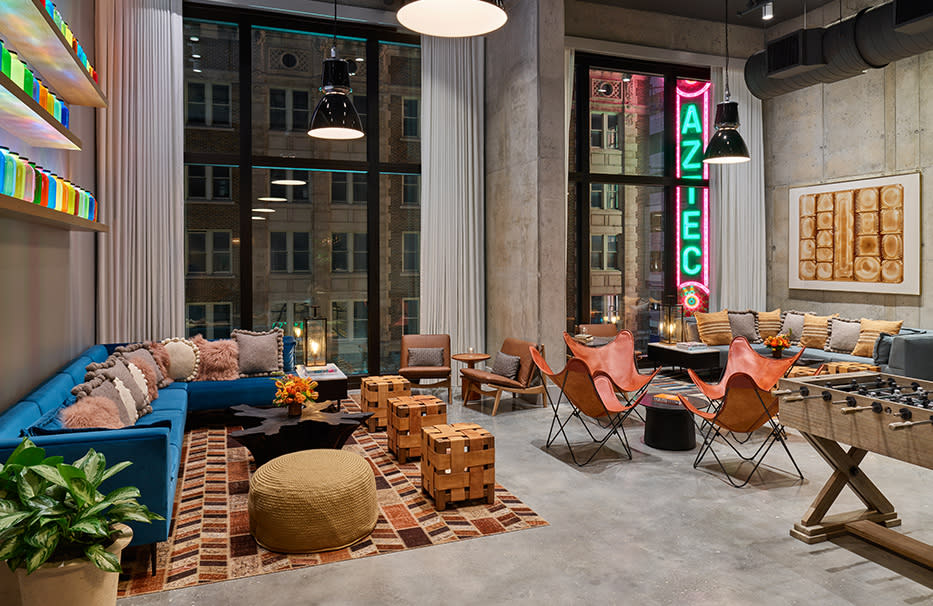 Canopy by Hilton San Antonio Riverwalk
San Antonio has a plethora of family-friendly hotels that cater to every need and budget, providing a cozy haven for some downtime before your next adventure. So, what are you waiting for? San Antonio is your ultimate family adventure destination - both indoors and outdoors! This summer will be an experience your family will cherish forever. Start planning your trip to San Antonio today and get ready to make unforgettable memories.