Did you know you can enjoy a memorable trip to San Antonio on a budget? We sure did! From low-cost indoor activities that will keep you cool to outdoor events at every turn that'll have you appreciating the city's walkability, there's plenty to put on your schedule for the ultimate budget-friendly trip!
No need to compromise on the fun with this list of cost-efficient and free things to do in San Antonio before the end of Summer!
McNay Art Museum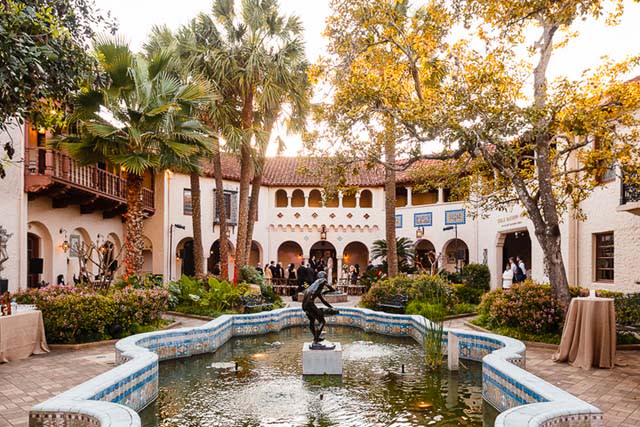 Beat the Texas heat and roam the galleries of the McNay Art Museum. With over 22,000 works to see, kids under 12 and veterans can visit free! Discounts are also available for college students. Among some of the fantastic exhibits this summer are Beyond Reality, which explores the works of four Texas-based artists as they explore imagined realities, Off the Wall: Posters as Art which dives into the visual language of the poster, and Big Little Stage which takes a look at how designers approach creativity for stage productions through small-scale and large-scale models called "maquettes".
The McNay is open Wednesday-Sunday with varying hours each day.
Tobin Center for the Performing Arts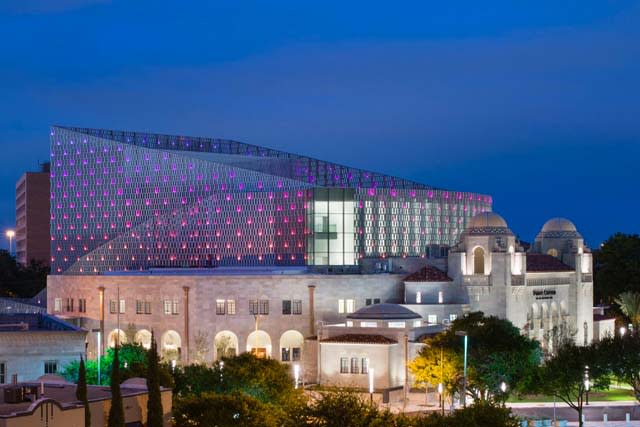 Although the Tobin Center for the Performing Arts has a wide variety of performances that will fit most budgets, did you know that they also host the (mostly) monthly Cinema on Will's Plaza? This event is held on the second Saturday of most months and is a free movie event for the whole family. This summer, you can catch In the Heights in July, Puss in Boots: The Last Wish in August, and Up in September.  Check out the full lineup of shows. Bring a chair or blanket and catch your favorite movie on a 32-foot LED video wall!
The DoSeum Free Family Night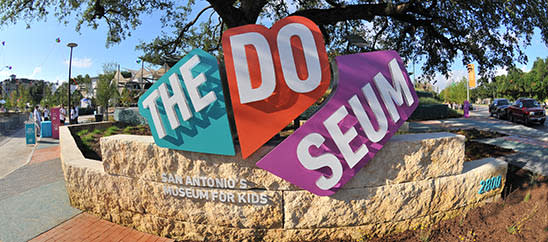 Bring the kids to Free Family Night at the San Antonio Children's Museum, The DoSeum! This interactive education center focuses on a sustainable approach to fostering creativity and curiosity in learners of all ages. With a STEM focus, feature exhibits include Baxter the robot, a children's river, a musical staircase, and more! Be sure to check out their latest exhibit this summer that runs through September 24, Dream Tomorrow Today: Designing the Future Together, where your child will learn how to make a positive impact on the future!
Family Free Nights occur on the first Monday of every month. Visitors must register for Free Family Nights and registration opens at 8 a.m. on the morning of the Free Family Night. Registration is on a first-come, first-served basis.
Japanese Tea Garden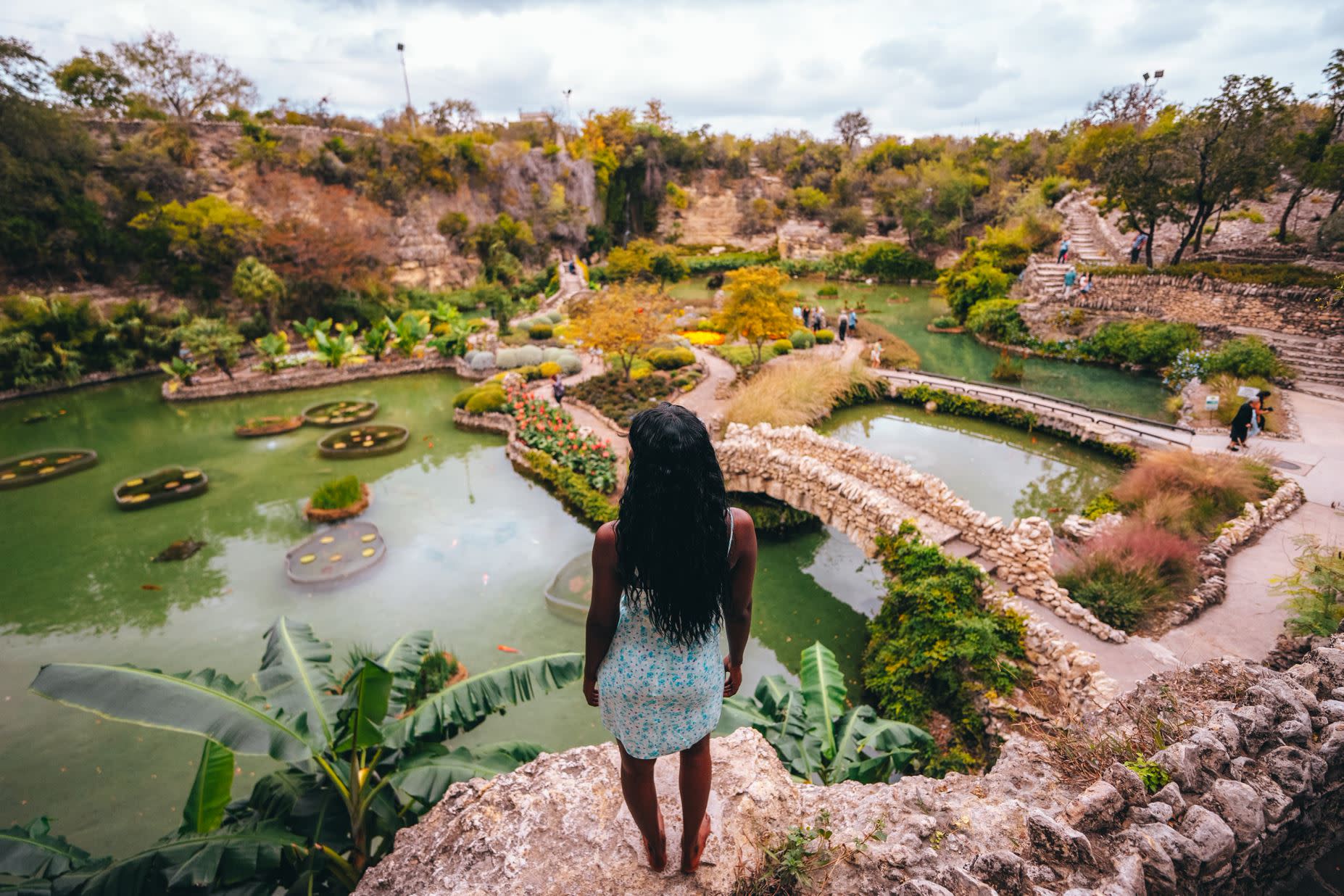 Explore the ponds, waterfalls, and lush gardens of San Antonio's Japanese Tea Garden. With free admission, this budget-friendly activity has been a San Antonio staple for over 100 years.
The entrance to the garden is stunning, designed with a moon gate created by renowned Mexican artist Dionicio Rodriguez. There are also shaded walkways, ponds filled with Koi fish, stone bridges, floral displays, and a large 60-foot waterfall, making the garden a must-see when traveling to San Antonio on a budget.
Confluence Park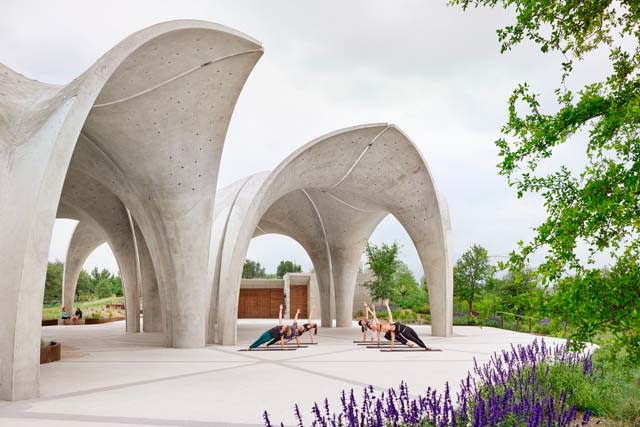 Confluence Park is a San Antonio River Foundation project promoting environmental education with many stunning features, including sculptures and outdoor seating areas. You can also spend your Sunday morning practicing yoga because there are free outdoor classes guided by various instructors each week.
Confluence Park is open 7 days a week from sunrise to 11 p.m. Find the free 1-hour self-guided tour on their website to make the most of your visit!
San Antonio Fire Museum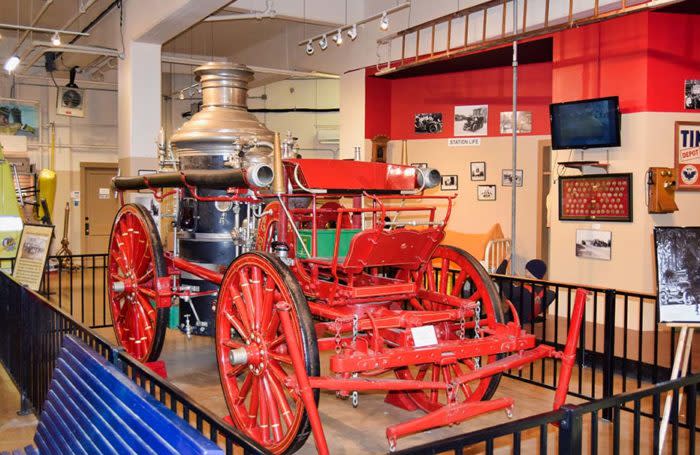 Largely considered the most noteworthy fire museum in the country, the San Antonio Fire Museum celebrates the brave firefighters who help keep us safe daily. Features include antique fire trucks, fire-fighting equipment, and fire-related artifacts from the 1800s.
The museum offers a low entry fee with tickets available for $2 - $5 per person and uniformed Military and children under 3 get in free! Open from 10 a.m.-4 p.m. Tuesday-Saturday, the museum is located right next to the Alamo in the heart of the city, and is an excellent addition to your visit.
The Witte Museum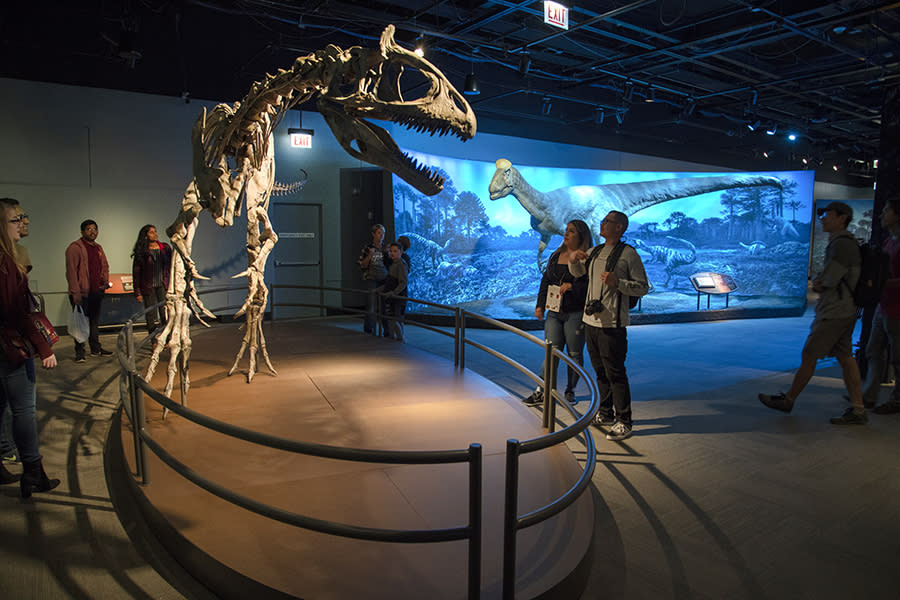 Not only does The Witte Museum have incredible exhibits - like the incredible Antarctic Dinosaurs and Tyrannosaurs: Meet the Family exhibits that take you back millions of years to take a look at what life was like for dinosaurs way back when, but entry to the museum is free on Tuesdays from 3:00-8:00 p.m and parking is always free! Please note special exhibits including Antarctic Dinosaurs and Tyrannosaurs: Meet the Family require additional admission costs.
Book Your Budget-Friendly Stay Today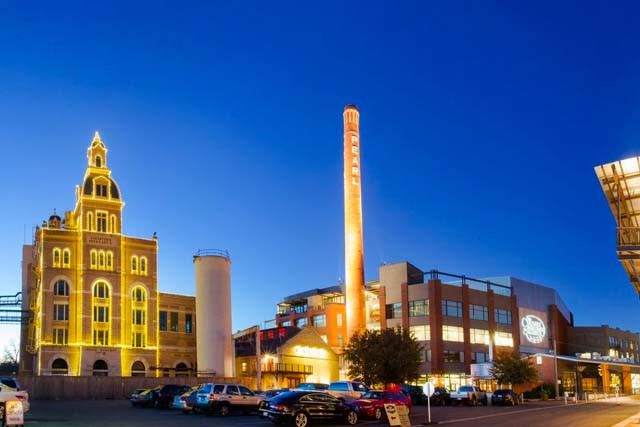 Discover the vast history, arts, and outdoor adventures San Antonio has to offer for any budget. Whether you're just looking for a few extra activities to add to the list or planning your trip with your pocketbook in mind, a San Antonio destination is a must.
If you want to visit some of the most popular attractions on a budget – we have you covered! Check our deals pages for promotional packages and discounts on hotels, resorts, spas, and more!
Find more budget-friendly or free activities to do during your vacation and start planning your perfect San Antonio vacation today!