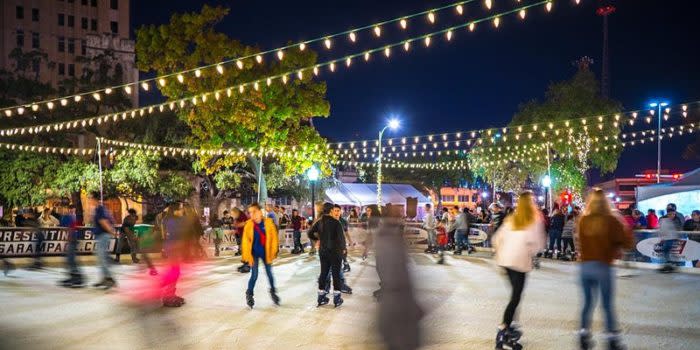 The holidays in San Antonio are truly a sight to behold because San Antonio comes alive with vibrant colors, festive décor, and a warm, welcoming atmosphere. The friendly ambiance makes it an ideal destination for Thanksgiving and beyond.
San Antonio is known for its cultural diversity, culinary traditions, and rich history. Thus, there is plenty to see and do this Thanksgiving season.
Here is how to have a wonderful Thanksgiving in San Antonio.
Experiencing Thanksgiving in San Antonio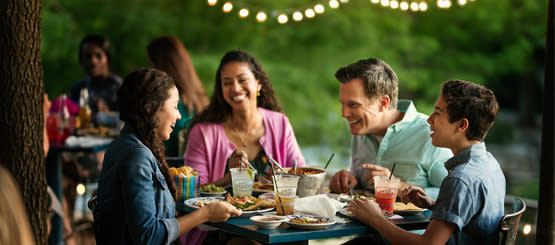 When it comes to the Thanksgiving holiday, San Antonio is a great place to be because the weather is generally mild, making it an ideal city to explore outdoor activities holiday markets, or take a stroll down the world-famous River Walk.
Your vacation will also have a deeper meaning because of the city's extensive history, including landmarks such as the Alamo and the San Antonio Spanish missions. San Antonio is also highly walkable, so you can easily explore the city's attractions during your Thanksgiving holiday without the hassle of driving.
Upcoming Thanksgiving Events You Won't Want to Miss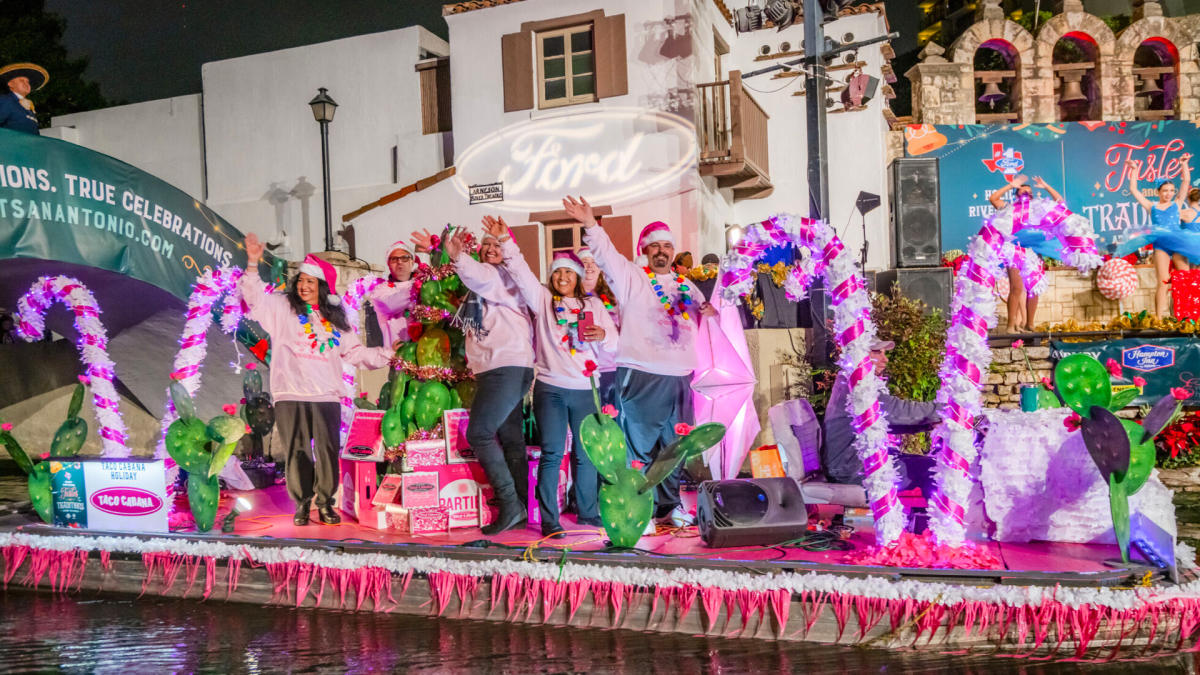 SeaWorld San Antonio Christmas Celebration
Select Dates November 9, 2023-January 2, 2024
If you're looking to jump-start the holiday festivities during Thanksgiving, head over to SeaWorld San Antonio for the Christmas Celebration and get cozy with hot chocolate, carolers, Santa, holiday-themed shows and more!
Rotary Ice Skating Rink at Travis Park
November 17-January 15, 2024
Yes, Virginia, you can go ice skating in San Antonio, Texas. At the Rotary Ice Skating Rink at Travis Park, San Antonio becomes a Winter Wonderland with an ice skating rink. Stay tuned for more information!
Six Flags Fiesta Texas Holiday in the Park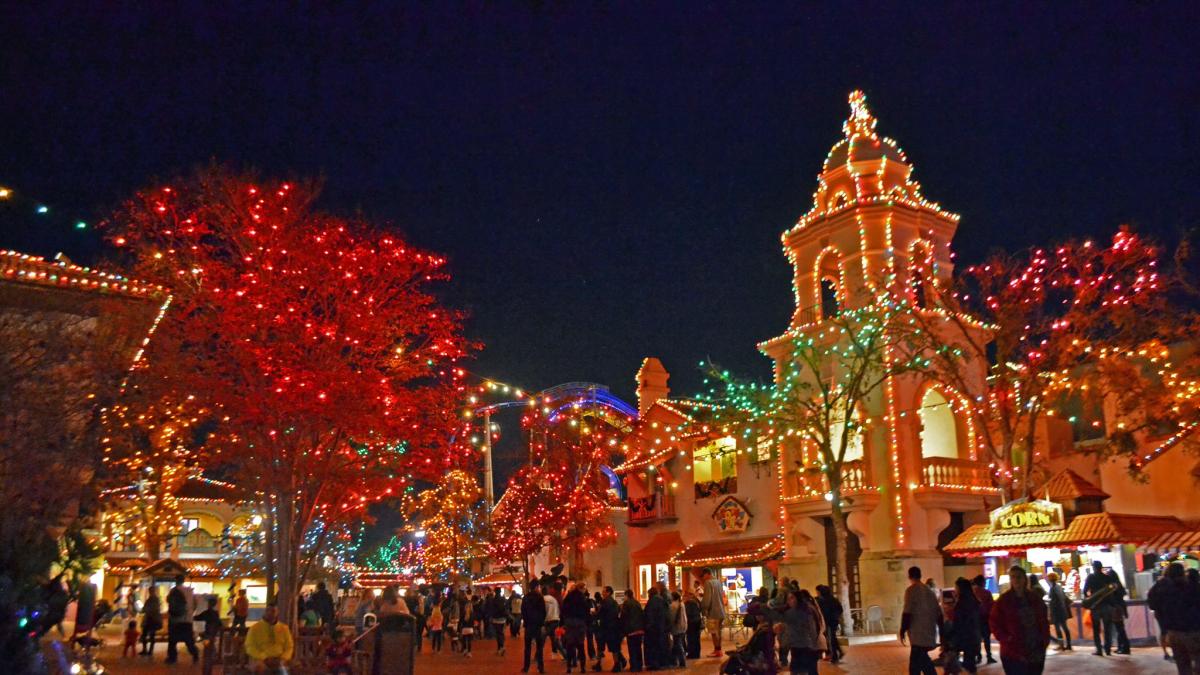 Select Dates November 18-December 31, 2023
Festive shows, special holiday menus, twinkling lights, and a whole lot of fun and thrills. Get your holiday spirit on at Six Flags Fiesta Texas' Holiday in the Park, select days from November 18-December 31. Stay tuned for more details.
Zoo Lights at the San Antonio Zoo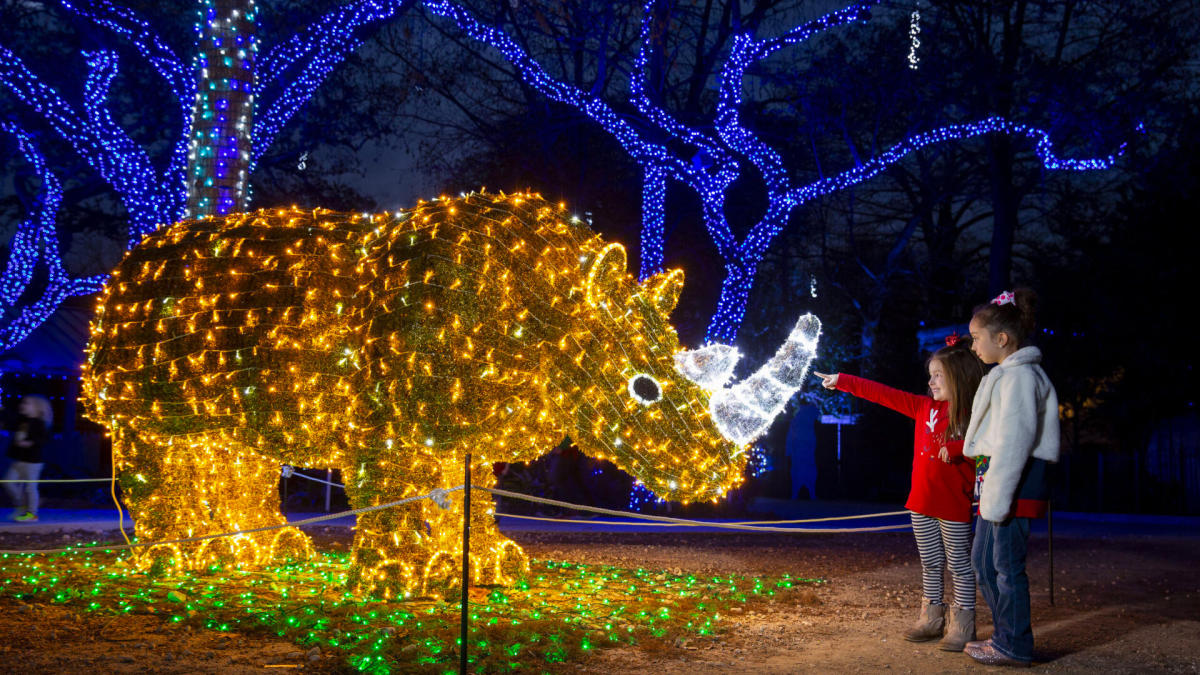 November 18-December 31, 2023
The San Antonio Zoo is always an incredible visit, but if you haven't paid a visit during Zoo Lights, you're in for a real treat! Stroll the grounds and admire festive displays, twinkling holiday lights, photo ops, special snack and drink options, and more!
San Antonio Food Bank Turkey Trot
Thursday, November 23, 2023
Bring your running shoes and prepare for the San Antonio Food Bank Turkey Trot. This annual 5k walk and run will support the local food bank's mission to end hunger in Southwest Texas. This is a great way to exercise before you have a big Turkey Day feast.
Ford Holiday River Parade and River Lighting Ceremony 2023
Friday, November 24, 2023
The 42nd Annual Ford Holiday River Parade and River Lighting Ceremony is a huge hit each year, and 2023 will be no different. This year's theme is "holiday stories" and will be marked by tradition and culture. The parade and lighting ceremony each year features 28 illuminated floats and 100,000 lights to showcase the River Walk's festive glory.
Mercado De Paz
Sunday, November 26, 2023
Experience the tradition of indigenous open-air communities with Mercado De Paz. Peace Market will fill up two floors of the Esperanza Center, some of the patio, and a spillover straight into Evergreen St. Enjoy global and local artisans as they feature handmade goods. It is a great way to get some holiday shopping in early.
Build your ideal San Antonio itinerary with all upcoming events.
Dining Options for Thanksgiving in San Antonio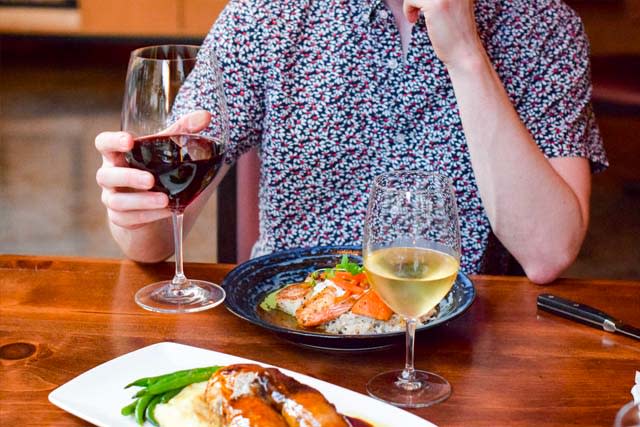 Photo Courtesy of Biga on the Banks
San Antonio is considered by many to be a city of gastronomy. With culinary delights and food traditions, Thanksgiving is the perfect time to taste the flavor of the Alamo city. Historically, restaurants such as Biga on the Banks, spearheaded by James Beard nominated Chef Bruce Auden, and Antler's Lodge, a restaurant offering Texas fare known for unique décor, have curated Thanksgiving-themed dinners.
Over at Hard Rock Cafe, you don't have to travel off the River Walk for a great Thanksgiving meal. With a special Thanksgiving menu, be sure to make your reservations ahead of time if you'd like to dine here!
For an upscale experience, make plans to dine at Morton's The Steakhouse. You could also opt for a special prix fixe menu curated by Chef Dady at Range.
Additional Restaurants Open on Thanksgiving Day Include:
This is not an exhaustive list of places to dine at on Thanksgiving. Whether searching for more unique food options or a complete, traditional Thanksgiving feast, San Antonio has you covered in the culinary department. Be sure to call ahead and make a reservation at your chosen restaurant.
Explore all dining options in San Antonio.
Hotel Accommodations for Thanksgiving in San Antonio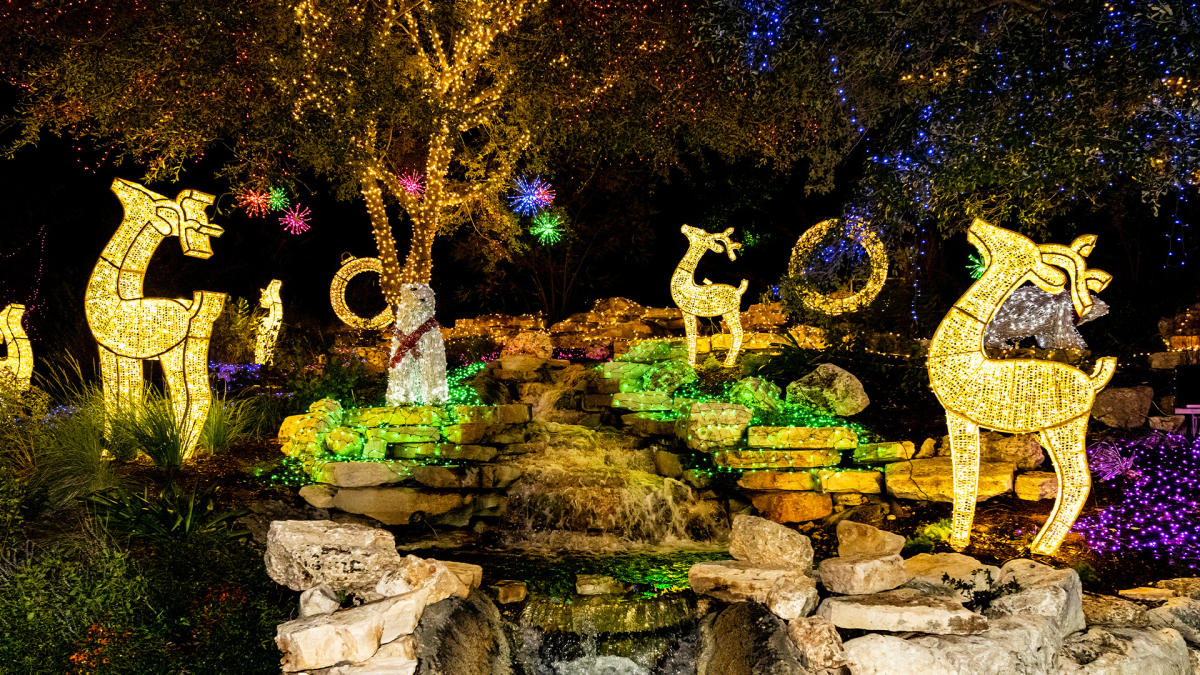 Photo by JW Marriott San Antonio Hill Country Resort and Spa 
San Antonio offers many accommodations for every need and budget, from budget-friendly hotels to breathtaking resorts. Thanksgiving is a great time to stay in the Alamo City because waking up to festive décor, no matter where you stay, will give you and your family memories to remember. some locations are even offering complete holiday experiences.
Take the JW Marriott Hill Country Resort & Spa, where their new holiday experience, "Hill Country Christmas," is sure to delight. Visitors can expect Holiday Pop-up shops, Mrs. Claus' Traditions complete with a retelling of "'Twas the Night Before Christmas" by Mrs. Claus herself, gingerbread decorating and more. Head to www.jwhillcountrychristmas.com for more information and to book your stay.
Find the San Antonio accommodation that is right for you.
Experience the Holidays in San Antonio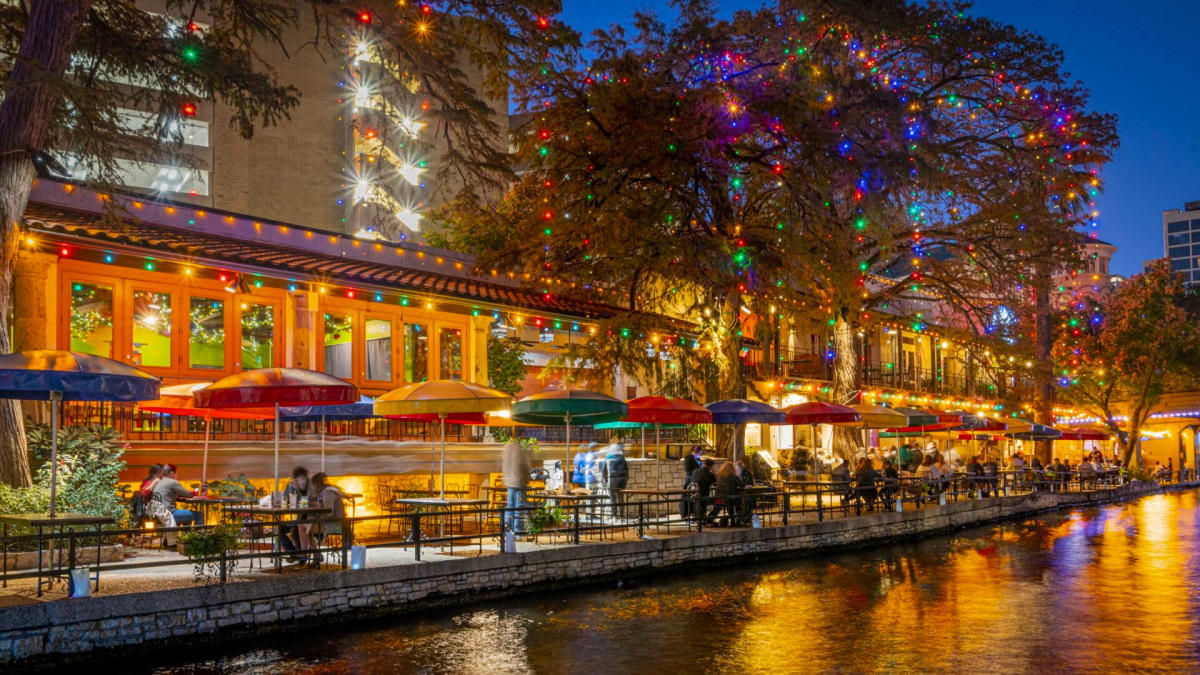 San Antonio has primarily become known for its immersive culture and welcoming nature. During the holiday season, it is a festive wonderland that offers one-of-a-kind activities and events that are perfect for the entire family. Start planning your trip today and experience everything San Antonio has to offer.