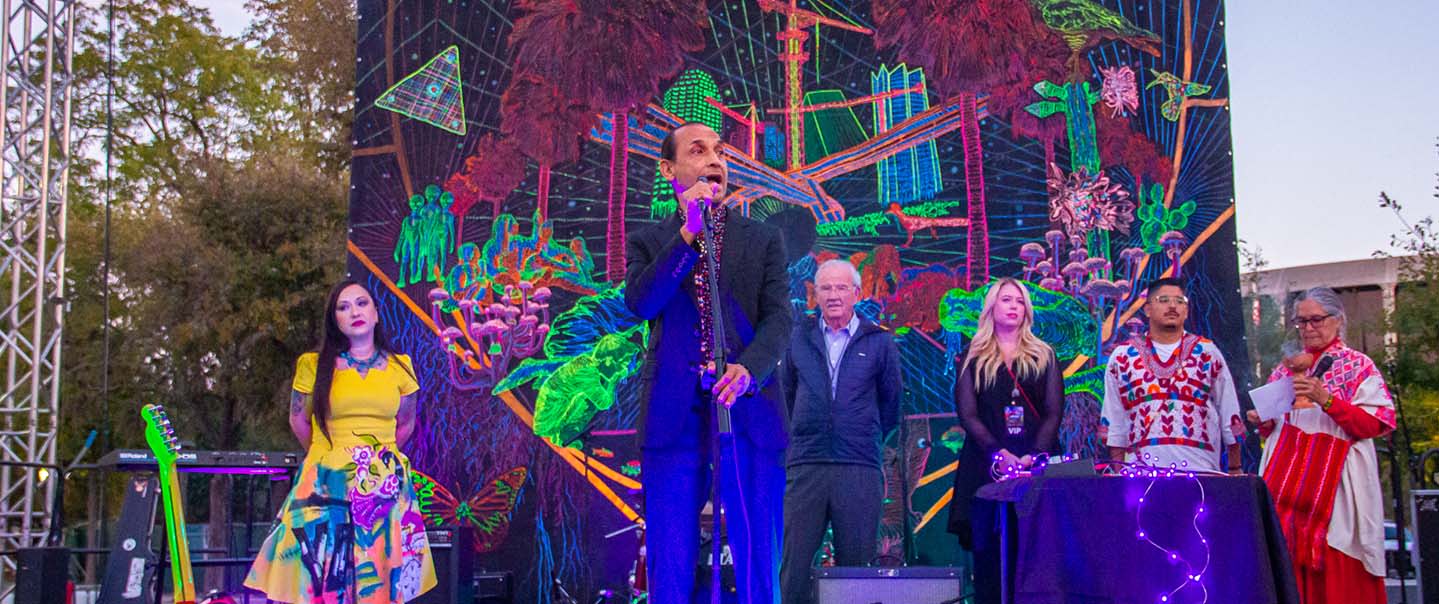 Photo by Christian Moller, Courtesy of Luminaria Contemporary Arts Festival
Art Enthusiasts 🤝 Adventure Seekers
Can you imagine a world where the streets of San Antonio come alive with vibrant colors, the evening sky dances with enchanting lights and creativity knows no bounds? No need to imagine, this becomes a reality every year in the Alamo City at the Luminaria Contemporary Arts Festival. Get ready to be amazed, inspired, and utterly captivated by a festival that's unlike anything you've experienced before.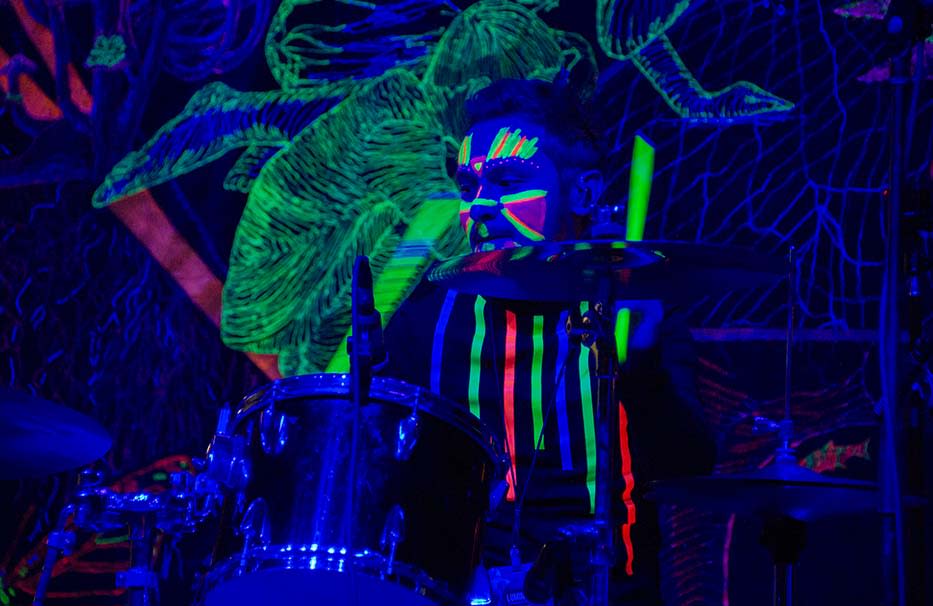 Photo by Christian Moller, Courtesy of Luminaria Contemporary Arts Festival
Save the Date and Ignite Your Senses
Mark your calendars, because the magic is set to unfold on Saturday, October 21, 2023, from 6 pm to midnight. This year's extravaganza extends from Hemisfair to the Henry B. González Convention Center, transforming the area into a playground of creativity and wonder and celebrating contemporary arts in all forms - fine arts, theatre, live music, poetry, film, digital art, and more! Imagine strolling through the heart of downtown San Antonio, surrounded by breathtaking works of art that defy the boundaries of imagination.
The Luminaria Contemporary Arts Festival is no ordinary event – not only is it one of the most prominent art festivals in South Texas, but it's also a kaleidoscope of creativity that will transport you to a world where the ordinary becomes extraordinary. From mesmerizing light installations that seem to be straight out of a fantasy realm to performances that will make your heart race, this festival is an artistic adventure that you won't want to miss. The Luminaria Festival isn't just an event – it's an experience that will stay with you long after the lights go out.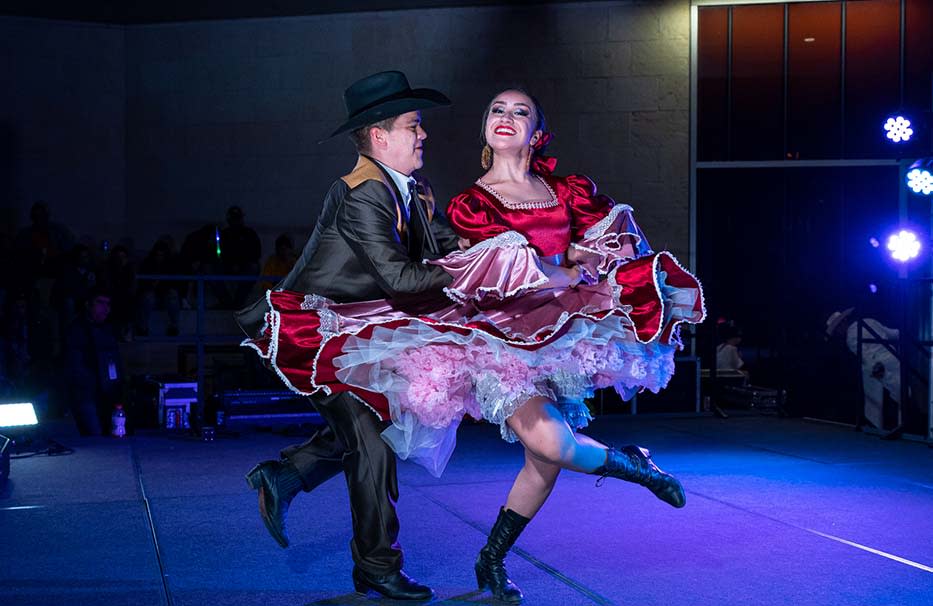 Photo by Christian Moller, Courtesy of Luminaria Contemporary Arts Festival
Celebrate 15 Years of Artistic Magic
This year's Luminaria Festival is even more special because it's celebrating its 15th anniversary! That's 15 years of pushing boundaries, igniting imaginations, and bringing the community together in the name of art. This festival isn't just about the present; it's about honoring the past and paving the way for an even more vibrant artistic future.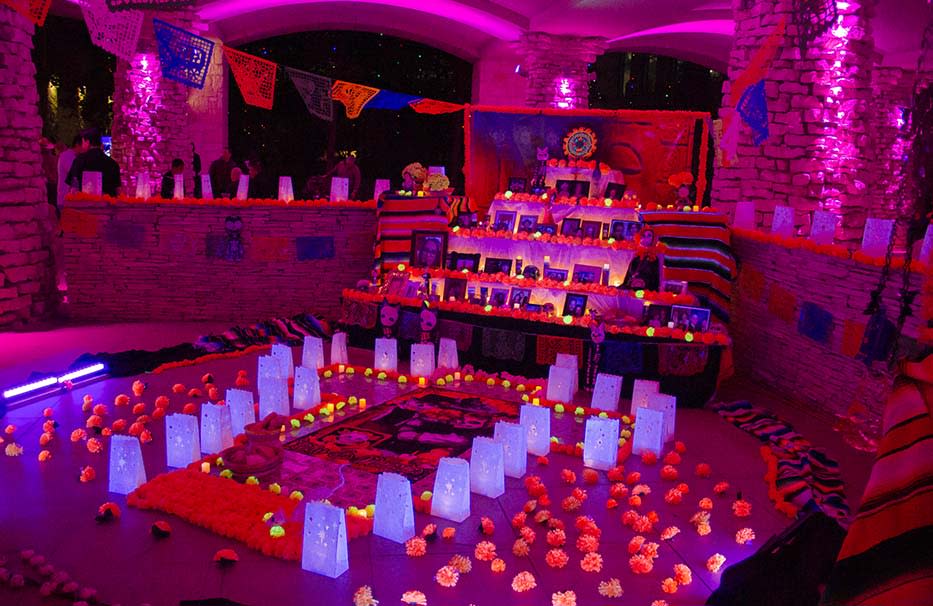 Photo by Christian Moller, Courtesy of Luminaria Contemporary Arts Festival
Unlock Your Imagination in San Antonio
San Antonio is proud of our Arts & Culture, and the Luminaria Contemporary Arts Festival is one of many ways to celebrate.  Are you ready to immerse yourself in a world where art comes to life and creativity knows no limits? The Luminaria Contemporary Arts Festival in San Antonio is your passport to an unforgettable experience. From captivating installations to mind-bending performances, this festival will awaken your senses and leave you inspired to see the world through a new lens.
So, gather your friends, pack your excitement, and get ready to be a part of a night that will leave you breathless. And should your adventures leave you a little hungry, food vendors will be onsite. October 21, 2023, isn't just another date on the calendar – it's a date with art, magic, and the limitless power of human creativity. See you at the Luminaria Festival, where the night shines as brightly as your imagination!