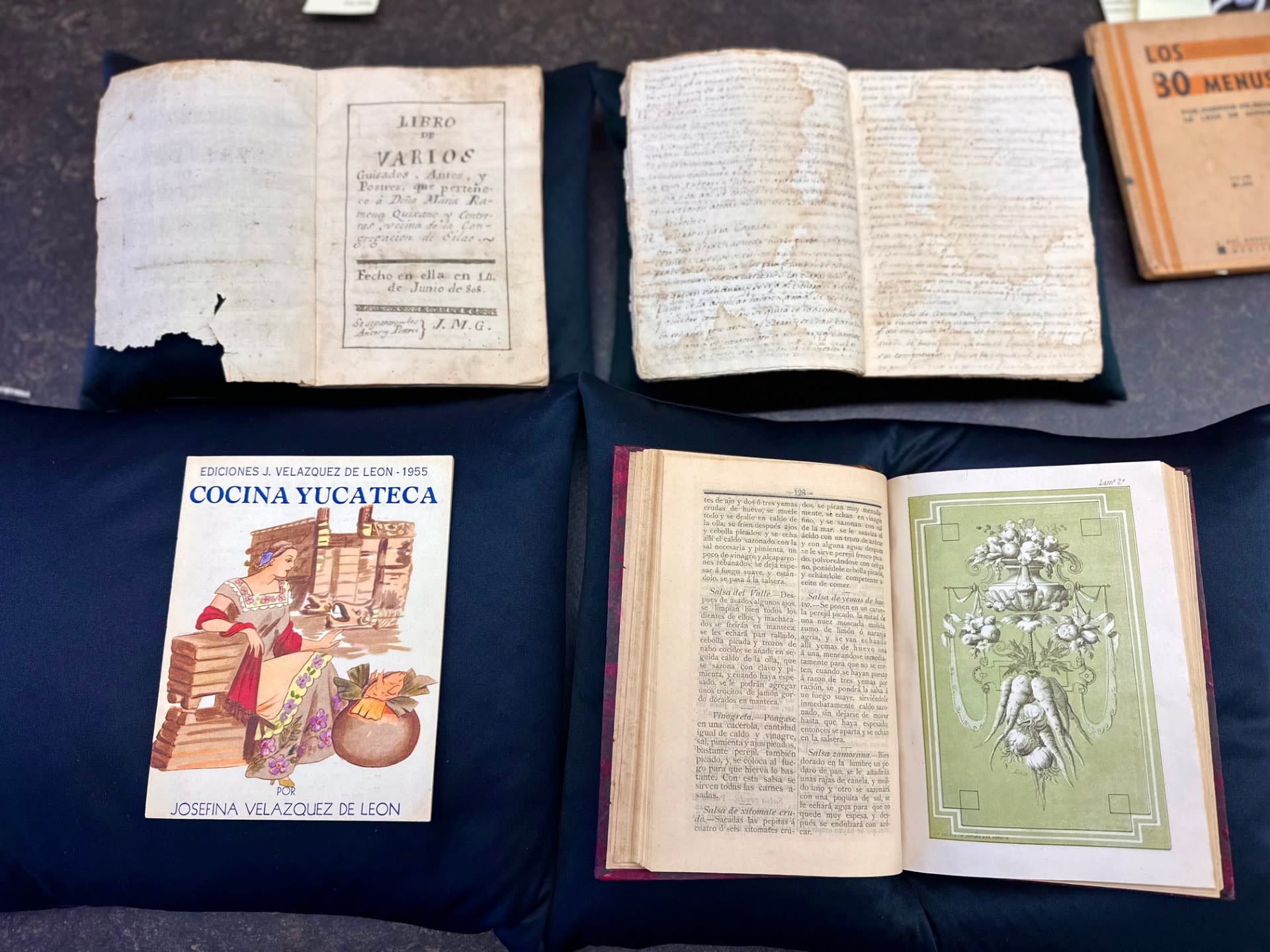 Did you know the Alamo City is home to one of the most prominent and extensive collections of Mexican cookbooks in the nation? When you visit San Antonio, one thing is for sure, you'll understand why we call ourselves the Culinary Capital of Texas. 
Our experiences, traditions, and culture will always shine through the dishes plated in front of you, and in celebration of Hispanic Heritage Month beginning on September 15th, we're sharing a few ways you can savor our unique City of Gastronomy from recipe to table.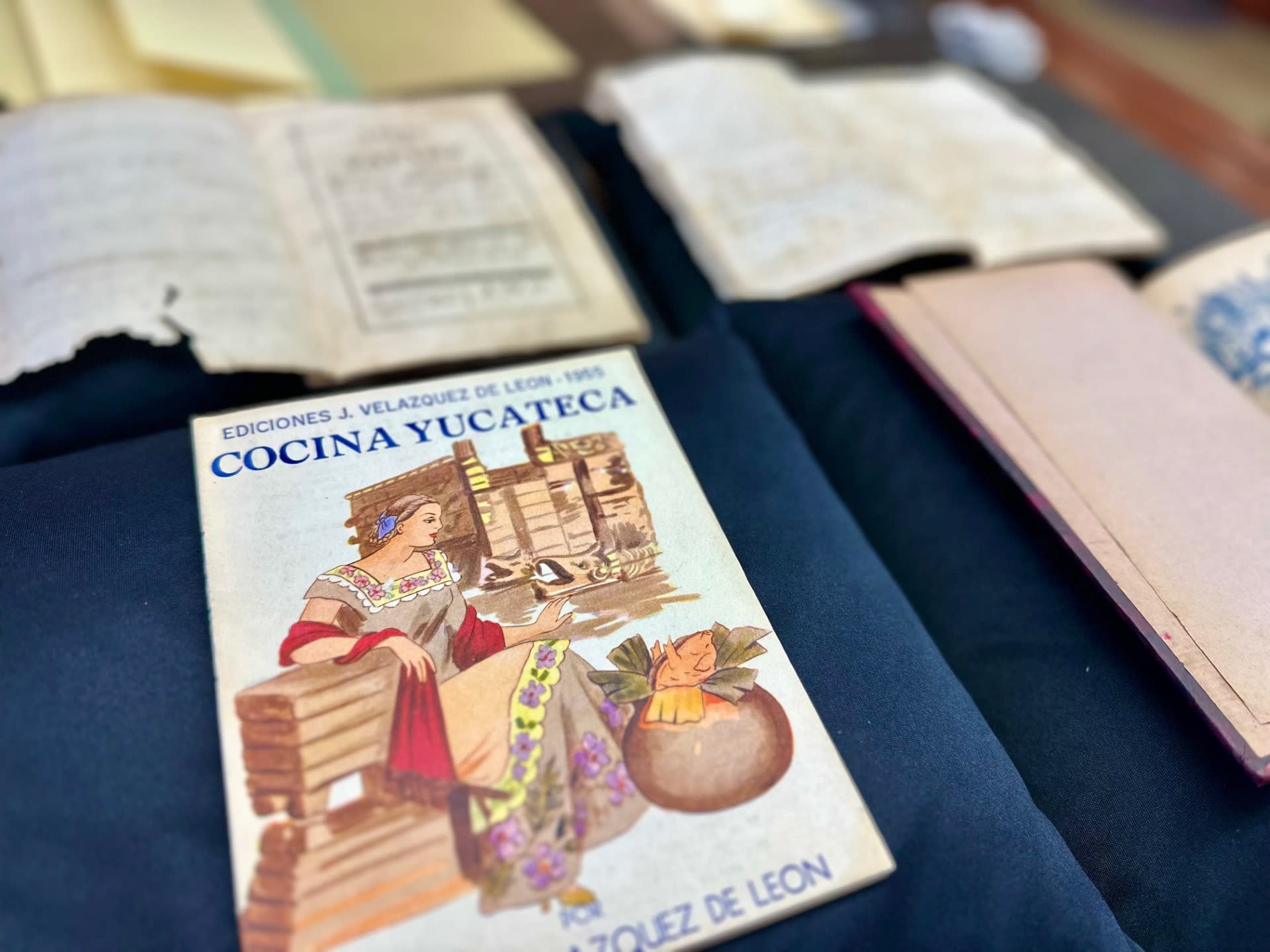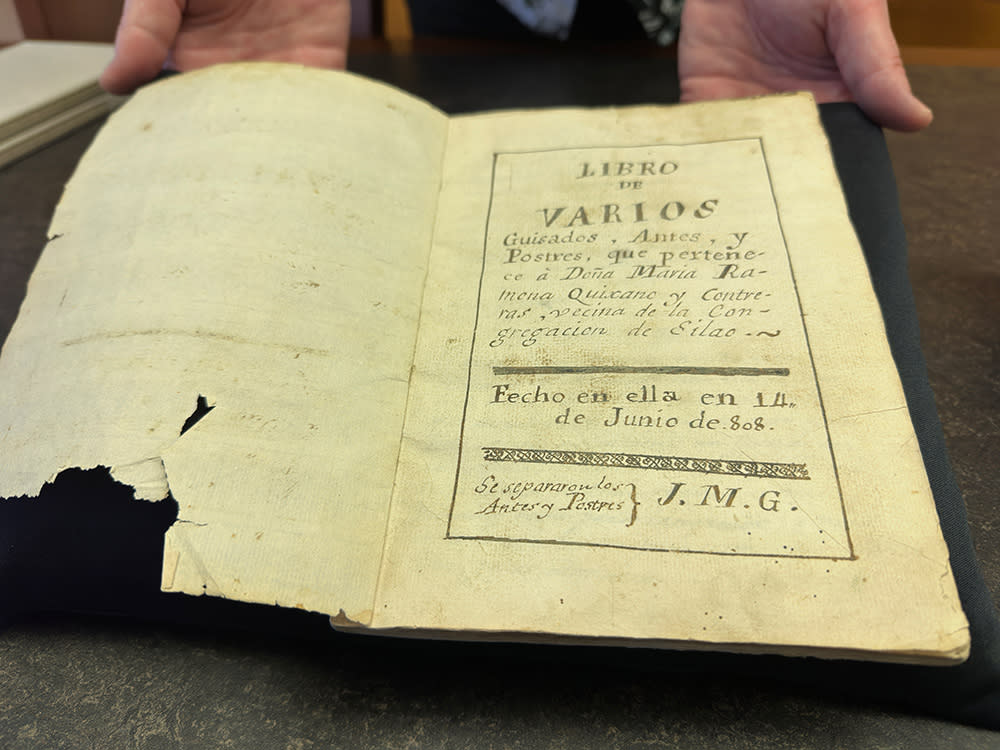 What is the UTSA Mexican Cookbook Collection?
The UTSA Mexican Cookbook Collection boasts over 2,000 cookbooks spanning from 1789 to the present, with a significant portion originating between 1940 and 2000. But this collection isn't just about recipes; it's a treasure trove of Mexican culinary heritage, showcasing the expertise of legendary women chefs, exploring regional flavors, and embracing the goodness of healthy and vegetarian cuisine. And guess what? You'll also discover handwritten manuscript recipe books + exceptionally rare 1828 cookbook, "Arte nuevo de cocina y repostería acomodado al uso mexicano," once cherished by none other than the renowned Diana Kennedy. 
If you're a foodie (or history buff) visiting San Antonio and would like to check out the collection for yourself, it's about a 20-minute drive from downtown and located at the John Peace Library Reading Room, One UTSA Circle — make sure to schedule an appointment before you visit.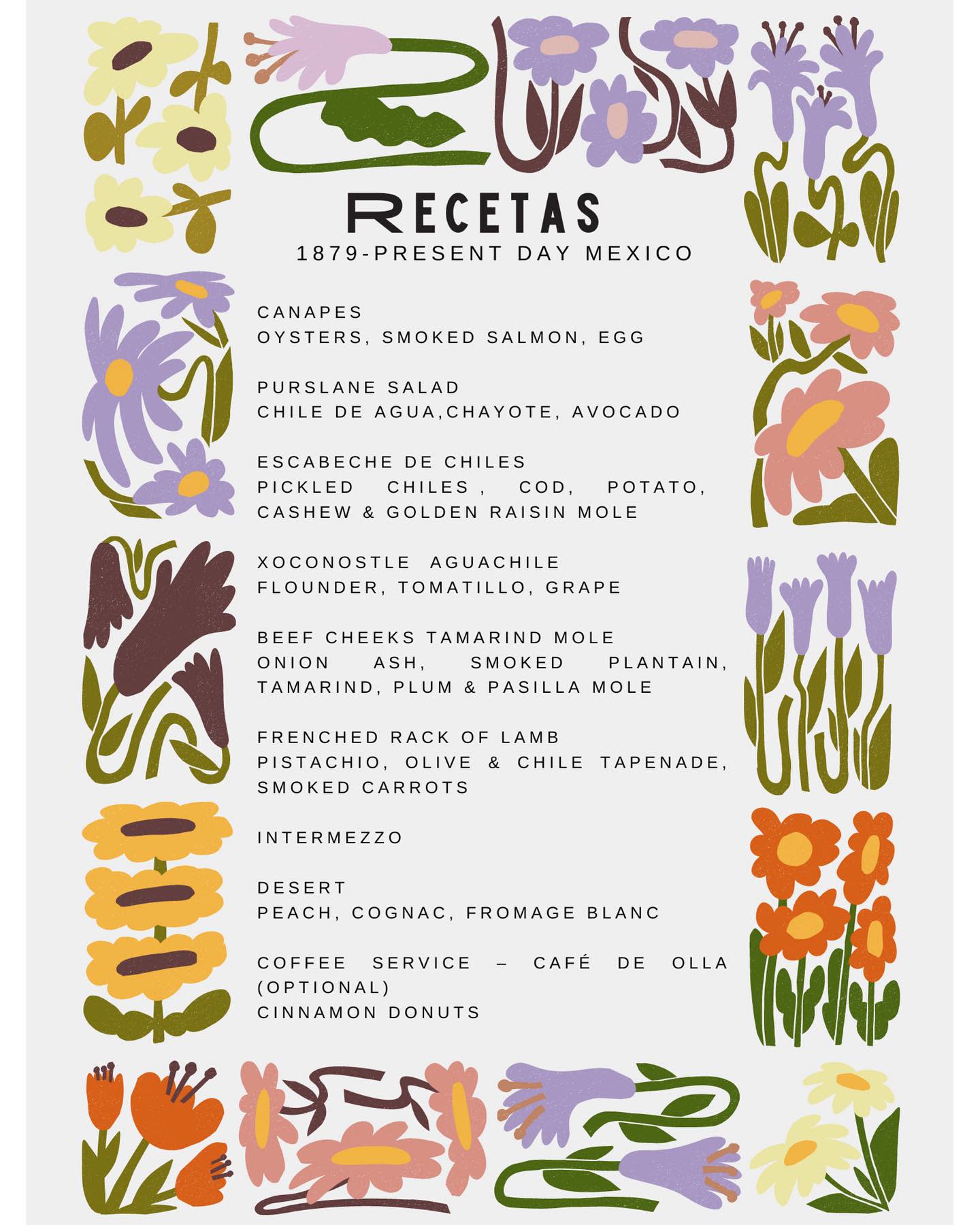 A recipe collaboration unlike any other…
Even if you can't make it to see the collection in person, you're in luck, because now through September 30 you'll have the opportunity to taste some of the recipes at Southtown eatery, Mixtli.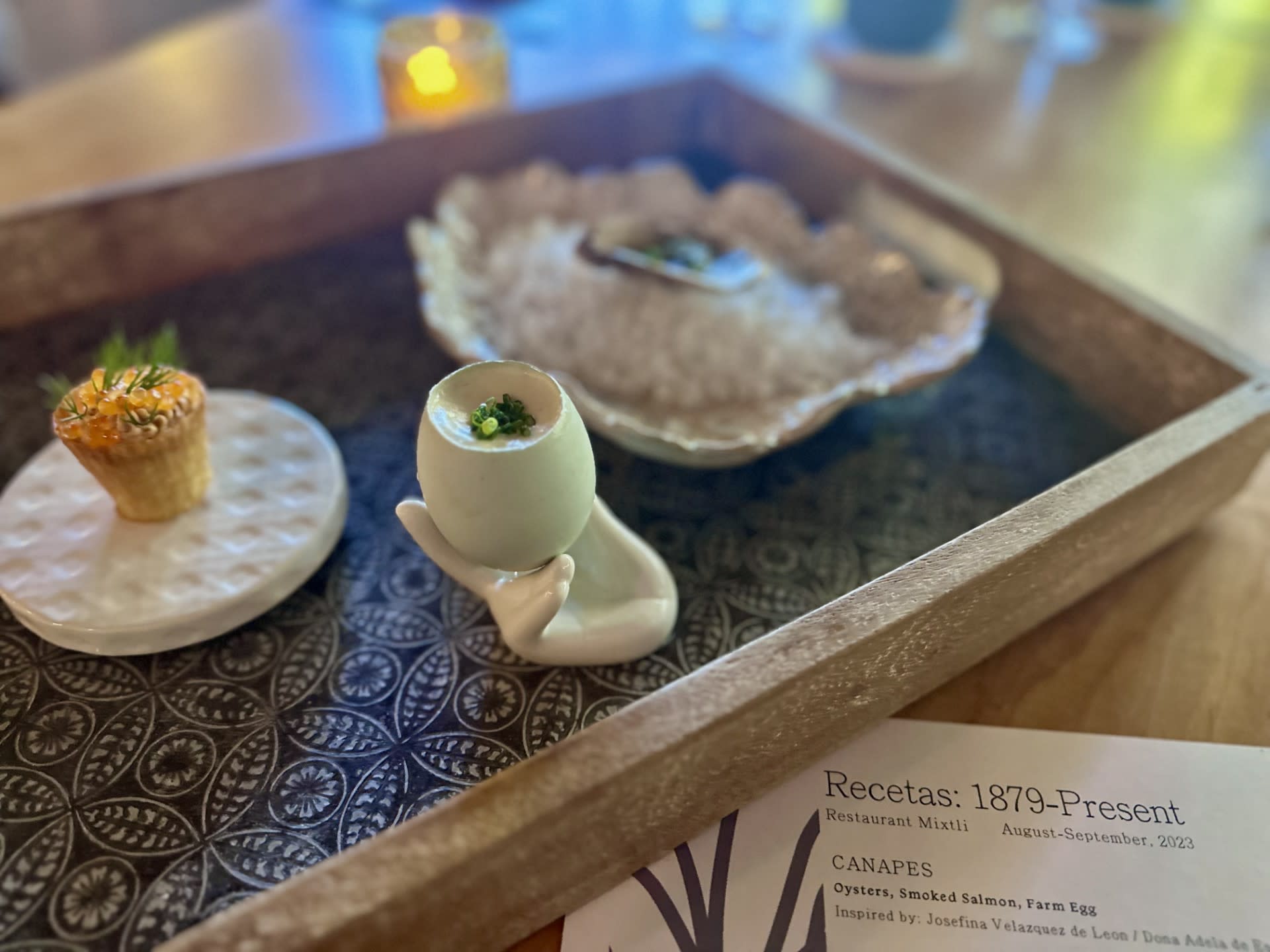 Get ready for a unique culinary experience with "Recetas: 1879-Present Day: A Celebration of Women in Mexican Gastronomy." This special collaboration with UTSA's libraries is a beautiful homage to the incredible contributions of women chefs from the late 1800s to modern-day Mexico. The dinner features a multi-course menu that begins in the Mixtli bar area where you can taste a variety of craft cocktails such as the Corona de Luz which features Espadin Mezcal, Grilled Pineapple, Lime, Frozen Coconut Dots, and Bitters. Followed by cocktails, you'll head to the dining room area where you'll journey through different eras and times inspired by the recipes from the collection — you can read about it more here.
It's a taste of history and culture you won't want to miss! You can purchase tickets by visiting Mixtli's website.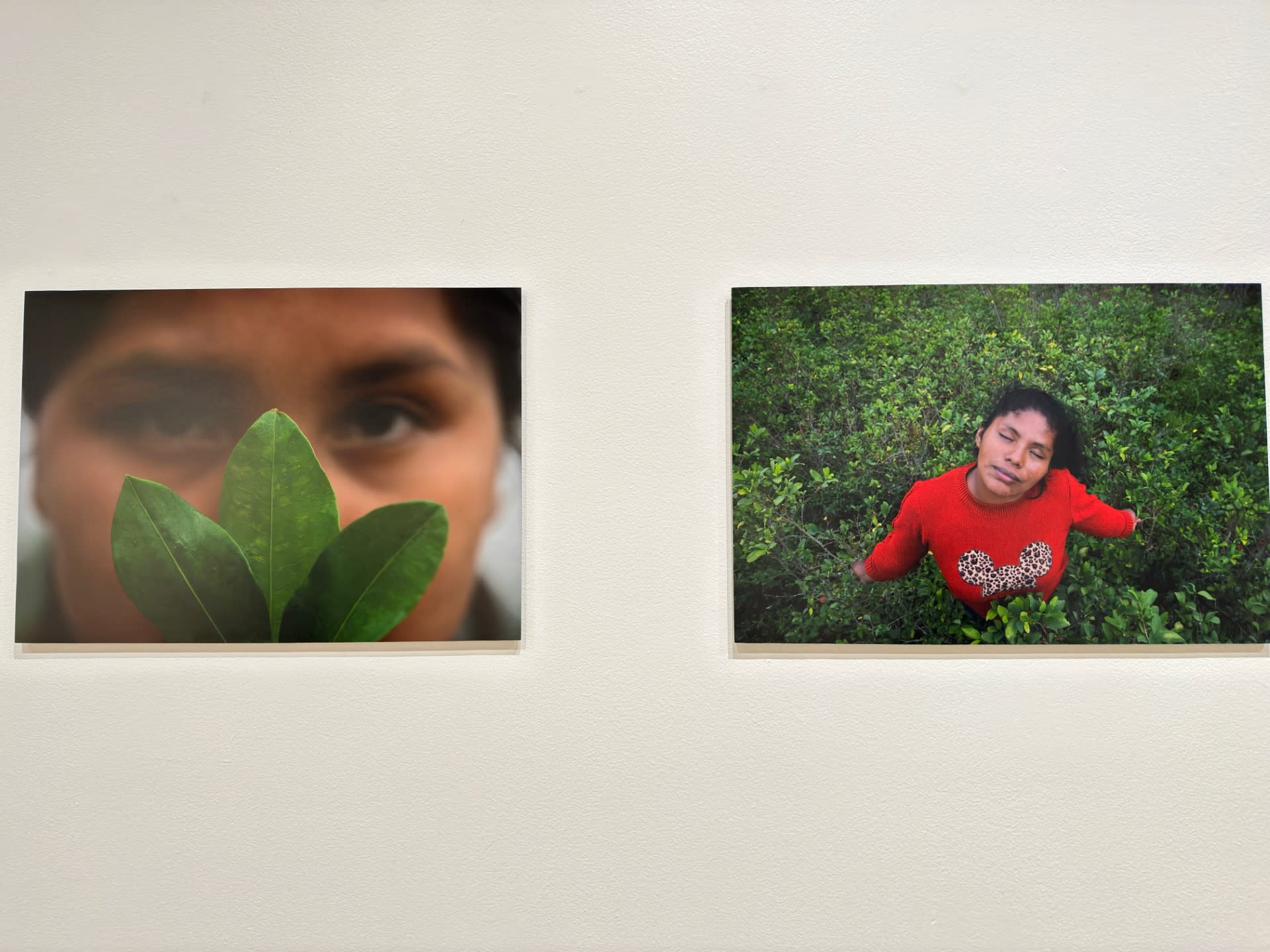 Celebrate Hispanic Heritage Month With These Upcoming Events:
Powerful Pan-American Documentary Photography Exhibition | Now - December 30 | Centro de Artes Gallery | "From SA to SA: From South America to San Antonio," an exhibition that demonstrates the power of documentary photography as a direct representation of our realities and as a force of social change.
8th Annual World Heritage Festival | September 6-10 | Join us for the 8th Annual World Heritage Festival, September 6-10, 2023! The World Heritage Festival is an annual collaborative event to celebrate and promote our San Antonio Missions, a UNESCO World Heritage Site.
Mesa at the Missions: Nopal y Tu | September 6 | Mesa at the Missions: Nopal y Tu is an opportunity for the community to bring a cutting from their family's nopal plant to Mission San Juan. These cuttings will be collected by the San Antonio Food Bank, to be planted in the new Heritage Nopal Field at the Mission San Juan farm in the spring. There will be free samples of nopal dishes and aguas frescas from Humo Creative Catered Cuisine and National Park Service staff will provide a demonstration of the acequia for the public.
World Heritage Festival: Tour de las Misiones | September 9 | Tour de Las Misiones is a one-of-a-kind opportunity to visit and learn about the historic San Antonio Missions. The events will include a leisurely ride ranging from 7 to 22 miles with stops at one or all of the Missions, and an enjoyable 5K and 10K walk and run through the scenic Mission River Reach and Mission San Jose. 
Throwback Film Series: Selena | September 21 | Bring your blankets, lawn chairs, snacks, and picnics for a special screening of Selena.