Deep in the heart of Texas lies the El Camino De San Antonio Missions, also known as the San Antonio Mission Trail. This historical and cultural route spans over 12 miles and includes the five Spanish colonial missions throughout San Antonio.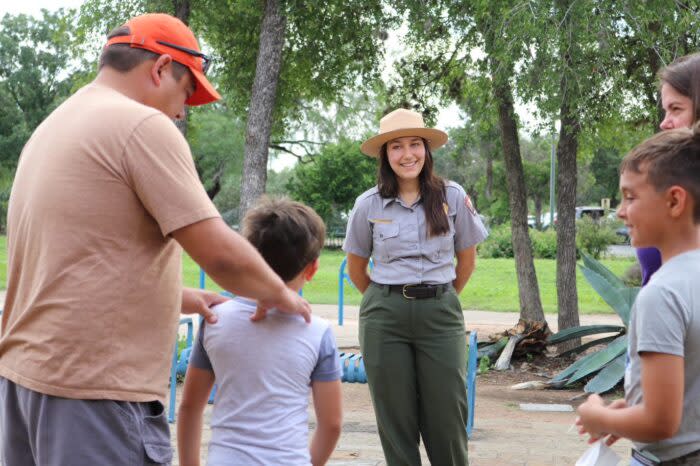 Not only is San Antonio Missions National Historical Park a UNESCO World Heritage site, but it is also free to visit and includes Ranger-led tours. If you are interested in seeing how you can experience one of San Antonio's most significant historic sites, keep reading to learn more:
What Is El Camino De San Antonio Missions?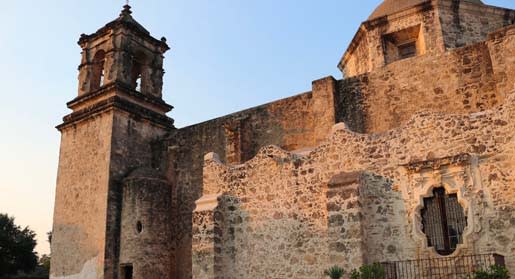 El Camino De San Antonio Missions is comprised of five unique religious and military complexes that Spanish Franciscan friars built in the 18th century. Their earliest intended usage was to spread Christianity to the indigenous population of Texas have served as religious and cultural staples over the years. Today, the San Antonio Missions includes a hike-and-bike system, created in 1993, allowing pedestrian, bicycle, and vehicle passage throughout the five sites.
Each Mission offers a unique look at Texas's history, including religious and culturally significant areas. Take a deeper look into what you can find at each site below:
Mission San Antonio de Valero (The Alamo)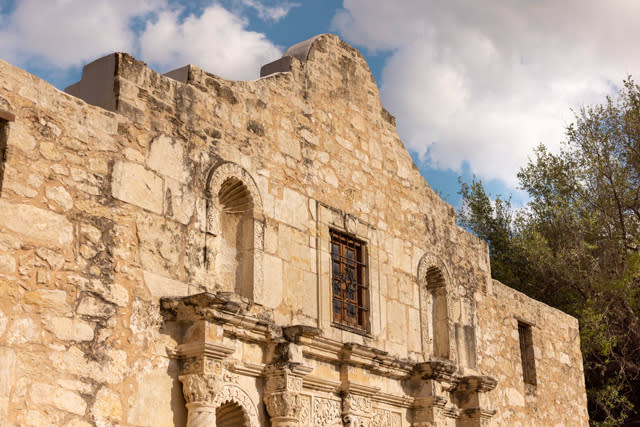 The Alamo is perhaps the most well-known of the five San Antonio missions. It includes interactive exhibits, tours, and a Living History encampment, which will introduce guests to frontier life. It is the historical site where 200 Texas defenders held The Alamo from 2,500 of General Santa Anna's troops. "Remember the Alamo" has become a rallying cry for Texas independence. Currently, the Alamo is undergoing a transformation to preserve the historic site and enhance the experience for its visitors with an expected completion date of 2026. While we look forward to these improvements, the Alamo is still open to visitors throughout this transformation.
Mission Concepción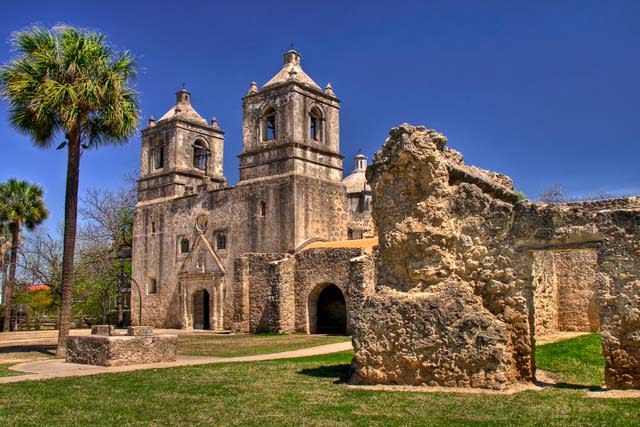 Mission Concepción is perhaps best known for "Restored by Light" a display of the lost frescoes originally gracing the façade of Mission Concepción. It is located three miles south of downtown San Antonio and was originally constructed because it is close to the San Antonio River. Several archeological digs have uncovered evidence of the original 1745 adobe church and convent.
Mission San José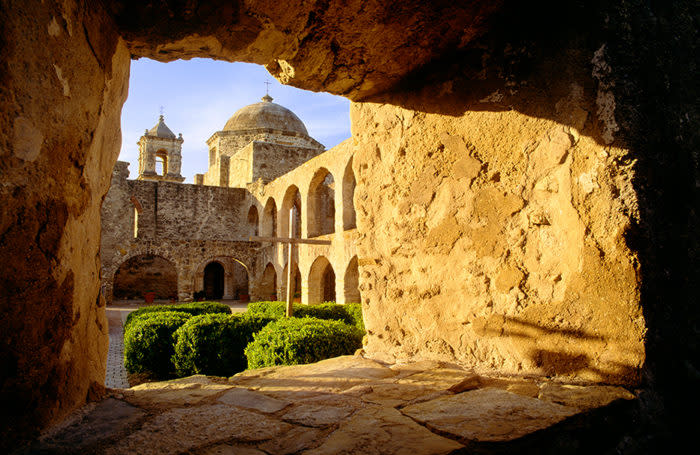 Founded by Father Antonio Margil de Jesus in 1720, the Mission San José is a beautiful church structure that housed converts and intermittingly housed Mexican military units and then later Texian/Tejano military units. The church held services from 1859 through 1868 and later in 1872 until 1932 when it underwent additional reconstruction. Today it is still an active church and thriving community.
Mission San Juan Capistrano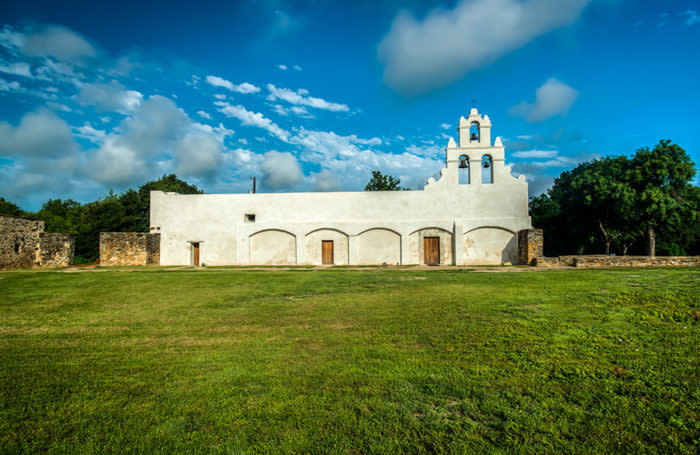 Mission San Juan Capistrano was built with a similar religious purpose as the other nearby missions. It was relocated from East Texas in 1731 and is notable for housing the ruins of the second church circa 1756 and 1763. The third church was constructed post-1763. Today, the chapel and bell tower are still in use. When visiting, don't miss the typical Romanesque archway at the entrance gate.
Mission San Francisco de la Espada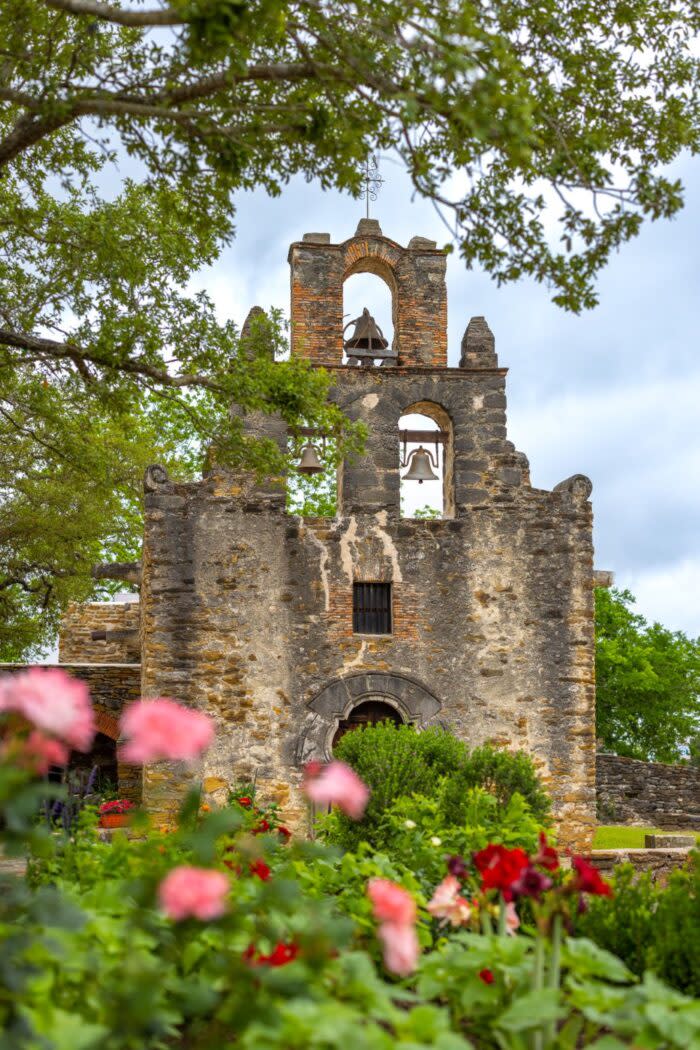 Mission San Francisco de la Espada, or Mission Espada, was initially built near San Pedro Creek but was relocated to the banks of the San Antonio River. Although originally a religious site, in 1794 the Mission was partially secularized and then fully in 1824. In the 1930s, restoration efforts began. Did you know that Mission Espada boasts the best-preserved segment of the area's original irrigation system that was used to bring water to the fields?
What Traditions Are Celebrated at El Camino De San Antonio Missions
El Camino De San Antonio Missions is an important heritage site for religious celebrations worldwide. Pilgrims of all backgrounds and ages visit these five historic sites to be close to the sacred and to give prayer, mediate, and offer a quiet reflection for friends and family.
Some of the most common celebrations and pilgrimages include:
Lent at the Missions
Advent and Christmas
Padre Margil Pilgrimage
And more
No matter how you want to experience or honor these traditional services, San Antonio is a welcoming and supportive place for all.
Experience Real History and True Legacy in San Antonio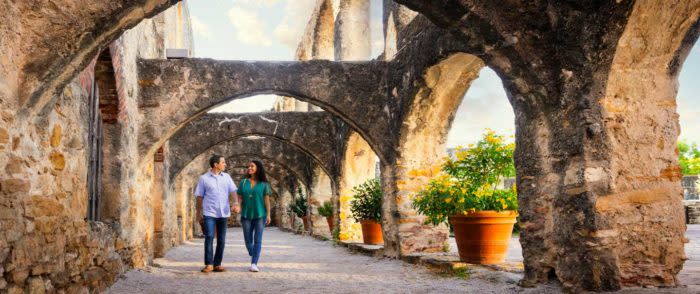 There is no shortage of history and culture throughout San Antonio. The San Antonio Missions and the area surrounding them are known for exciting attractions and things to do. Start planning your trip today and see all the wonders San Antonio has to offer.