San Antonio is known for many great spots, including The Alamo, The River Walk, and many attractions and theme parks. However, if you want a genuine, up-close, and personal experience in San Antonio, then you need to explore the city like a local would.
There are many ways to have an authentic travel experience in San Antonio, and these are some of our favorites:
Take in the Art Scene and Discover Your Own Artistic Talents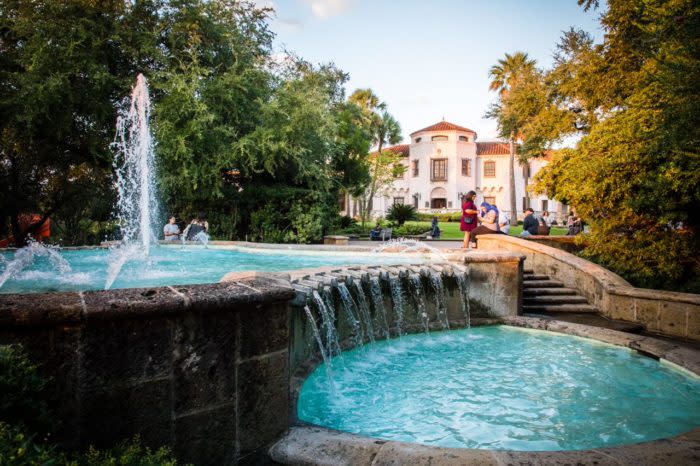 McNay Art Museum
San Antonio has a thriving art scene showcasing the works of local talent, national and international. For those that want to explore art pieces at your own pace, there is the McNay Art Museum. Here you will find over 22,000 works. Similarly, the San Antonio Museum of Art will show you 5,000 years of art, from 100 BC to the modern era.
However, for a more hands-on experience, there are a few unique artistic experiences in San Antonio.  Caliente Hot Glass offers glass-blowing classes if you are not afraid to turn the heat up. These include Tandem glass blowing, holiday ornaments, blow-your-own friendship globe, and more. Capistrano Soap Company features creative maker workshops, including soapmaking, fresh produce facials, and a fun wax, wicks, and wine workshop.
Wine and Dine At Unique Restaurants Found Nowhere Else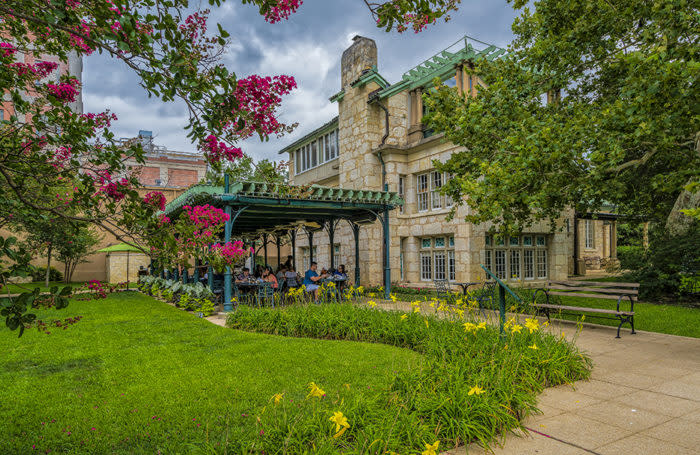 Guenther House
San Antonio's thriving culinary scene features a unique blend of Tex-Mex, Southern, and Mexican cuisine, and various diverse dishes. With so many dining options, there is something to satiate any appetite no matter how big or small.
To take a bite out of history, head to the Guenther House, which offers delicious breakfast, lunch, and bakery offers inside the historic Guenther House. The restaurant not only offers traditional ballroom-style seating, but there is also a store on-site that offers cookware, bakeware, and other kitchen needs.
Devil's River Whiskey is a great option if you want to grab drinks after a full day of Alamo City exploration. Located in the heart of downtown San Antonio, this distillery not only offers tastings and tours, but your night out can also include cigars, food, cocktails, and live music.
Get Adventurous and Explore the Outdoors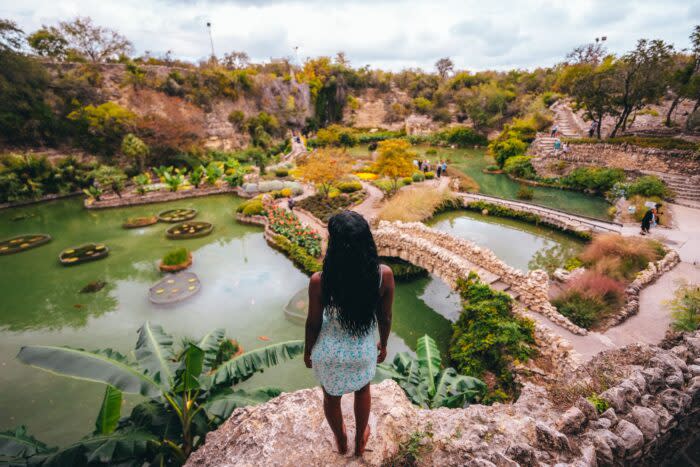 Japanese Tea Garden
San Antonio is surrounded by natural beauty and outdoor adventures, from hiking trails to scenic parks and waterways. The Government Canyon State Natural Area is a popular destination for hiking, with over 40 miles of trails that wind through scenic canyons and grasslands. Here, you can also geocache, picnic, take nature photos, and even attend a program or guided hike.
For a more relaxing outdoor experience, visit the Japanese Tea Garden, which offers breathtaking views from koi ponds to shaded walkways and stone bridges. There is also a 60-foot waterfall that makes for a great photo opportunity.
Immerse Yourself in the Local Culture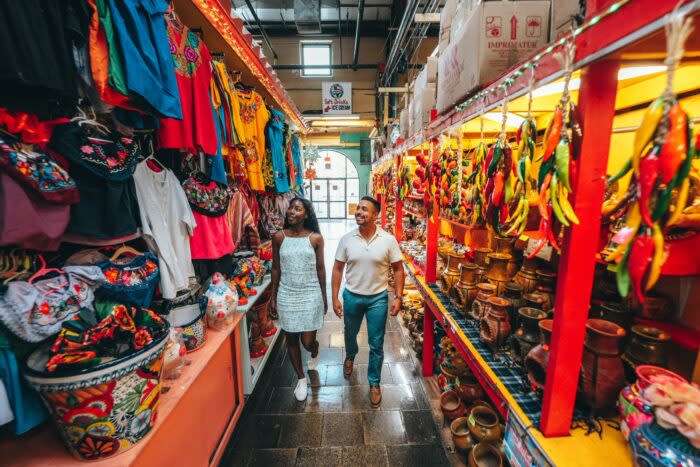 Historic Market Square
To immerse yourself in the local culture, visit the Historic Market Square, the largest Mexican market in the United States. Here you can find an array of authentic Mexican cuisine, handmade crafts from over 100 local stalls, and traditional music and dance performances. There is also a Farmers Market Food Court that will let you take in all the action while you relax with a drink.
The Guadalupe Latino Bookstore and Gift Shop is another spot to check out if you want to immerse yourself in the local San Antonio culture. Not only is this bookstore an official visitor center for Texas, but you will also find plenty of English and Spanish reads. You can also attend cultural classes, ranging from mariachi lessons to flamenco dancing and more.
San Antonio is the Perfect Travel Destination for Immersive Experiences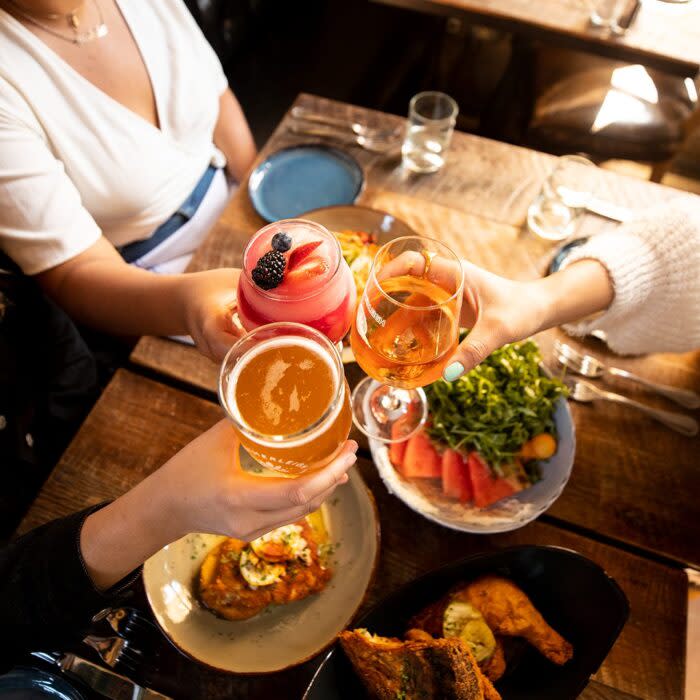 With its unique blend of history, culture, and adventure, San Antonio is the perfect travel destination for those seeking an immersive experience. There are plenty of exciting events to experience, and unique spots found only in San Antonio. Try one of our local adventures and plan your trip.