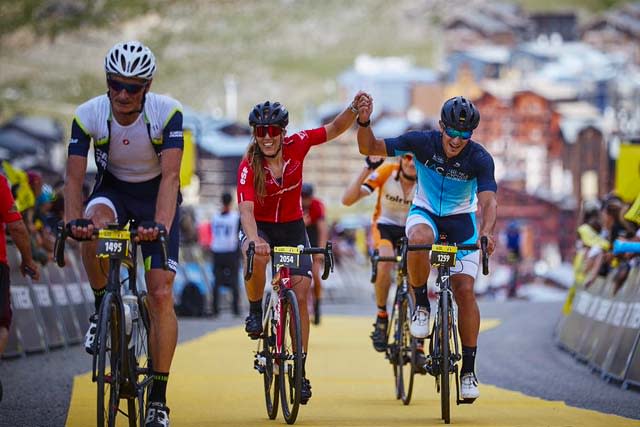 Calling all avid cycling fans— L'Etape San Antonio by Tour De France 2022 is almost here! This is the only official Tour de France event taking place in the United States this year, do not miss out!
L'Étape by Tour De France is a series of worldwide, mass participation, amateur cycling events. Hosted by those who put on the world's most famous bike race, L'Étape provides cyclists at all levels with an authentic Tour de France experience. Even better, one of the most decorated former professional cyclists in recent history, Alberto Contador, is set to be the official Tour de France Ambassador at this event. Not only will Contador share his insights into his most competitive races at the Champions Dinner, but he will also take part in the main race on Sunday!
Whether you want to race or ride recreationally with the family, this event allows you to do so without having to forgo feeling like a true Tour de France champion. But there is more! There are plenty of other ways to get involved. Like all major milestone events for cities, the success heavily relies on the help and support of local volunteers. If you are looking to become a part of the excitement, it is not too late to sign up as a volunteer for the broad range of opportunities still available. 
If being a spectator is your sport and you prefer to take in the sights from the sidelines, no problem. L'Étape San Antonio will be a part of and act as the headliner to Fiesta FitFest by San Antonio Sports— Fiesta 2022's newest and final, weekend-long event. Spectators will get free access to the festival grounds where there will be non-stop food, music, entertainment, and events.
So, how do you plan to experience L'Étape San Antonio 2022? Keep reading for some guidance on customizing your race day.   
Rider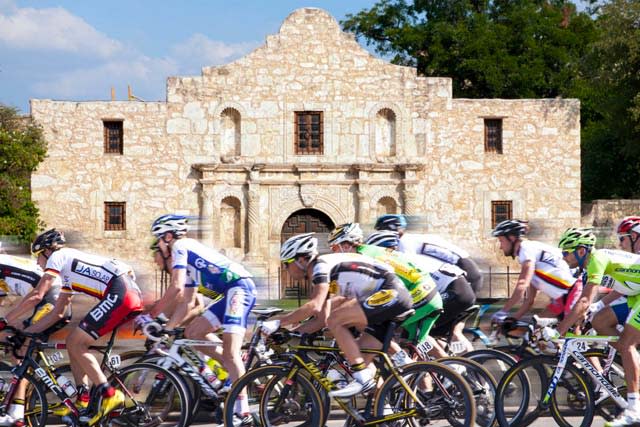 If you are looking to ride, act now. L'Etape San Antonio 2022 is fast approaching as is the April 5th registration deadline. That is if the event has not already sold out!  
From expert to beginner and everything in between, there is a race for everyone. The kids' race will take place on April 9th, whereas all timed races and the family race will be held on April 10th. On race day be sure to bring your helmet or you will be denied entry, a photo id/form of identification for those participating, and water bottles. There will be multiple food zones, along with rest and water stops to ensure riders are fueled and hydrated at all times. Additionally, there will be water refilling stations at every 15-mile juncture along each course.
For the 100, 60 and 25-mile timed races, riders will need to pick up their race packets before April 10th. These packets will include your bike plate number, frame number, corral number, and various sponsor gifts. Your corral number (1 through 6) indicates your starting wave, which is based on the riding speed you disclosed at registration. Riders will begin the race in waves of 500, with the first wave kicking things off bright and early at 7 AM. It is highly recommended that you show up 15 minutes before your designated time. The 10-mile family ride will follow shortly after all timed cyclists have taken off. 
Awards will be presented to multiple age categories for each competitive distance race, along with prizes for top finishers overall. 
100-Mile Ride 
Are you up for the ultimate challenge? For the ambitious, expert-level riders the 100-mile event is the closest experience to the Tour de France stage. Starting at the University of Texas at San Antonio (UTSA) campus, the course stretches across Northwest San Antonio, weaving through some of the most beautiful portions of the hill country.
Only road bikes are permitted. Riders must be 16 or older to participate and you must maintain a minimum average speed of 13.5 mph.  
60-Mile Ride
For the cycling aficionados looking to avoid those steeper climbs and for a slightly shorter track, the 60-mile is the route to take. Similar to the 100-mile, you will embark from the UTSA campus heading Northwest along Cross Mountain towards the outskirts of Boerne, turning left on HWY 46 W before hitting it. Instead of continuing towards Pipe Creek, the course directs left onto TX-16 S back towards campus.
Both road and gravel bikes with drops are accepted. Riders must be 16 or older to participate and you must maintain a minimum average speed of 12.5 mph.  
25-Mile Ride
If cycling is a newer passion of yours and you are wanting to ride but not race, the 25-mile ride is the perfect option. For the more casual riders, this course follows the same initial path as the 100 and 60-mile leaving from UTSA and heading up via Babcock Road and Scenic Loop. Instead of following along to Toutant Beauregard Road, riders will take Boerne Stage Road and Cross Mountain Trail to circle back to Babcock Road which ultimately leads back to the finish line at the UTSA campus.
Nearly all bikes are allowed, however, be sure to check the website for the shortlist of restricted vehicles. Riders must be 14 or older to participate.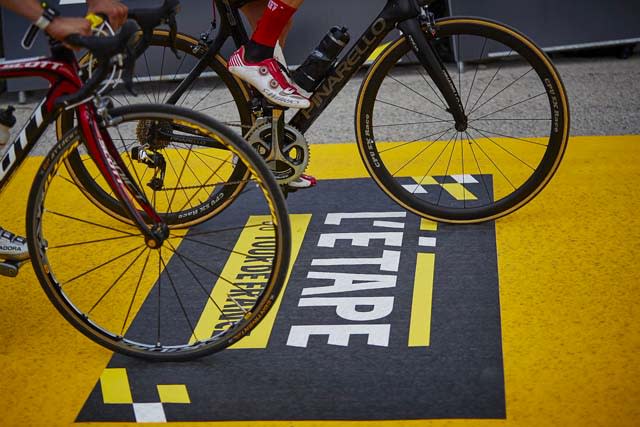 Family 10-Mile Ride & Kids Race
Make it a family weekend with a little friendly competition at the fun-only untimed races— children ride Saturday, parents ride Sunday.
The kids' race takes place on April 9th at 3 PM and is for children ages 3 to 10. Cheer on your little ones as they ride along a 500-meter loop course within the UTSA expo village. Children will be awarded medals and snacks at the finish line. All bikes allowed, including pushbikes.
The Family ride takes place April 10th, immediately following the timed races. Those 11 years and older can get a taste of the race on this 10-mile journey up/down Babcock Road and back to the village.  
Volunteer
Signing up as a volunteer is a great alternative to riding if you are still wanting to be involved in the action. It is a rare opportunity to show your support for the community, meet likeminded cycling fans, and enjoy the beautiful Texas weather all at the same time just by lending a helping hand. From gear check, to start line corral, to hospitality, to package pick up— there are still plenty of different shifts available to choose from across all age groups. But do not wait too long to sign up!
Spectator
Attention all spectators, this is your time to shine. Bring those high levels of energy and excitement to the UTSA village to cheer on these incredible cyclists on race day. Friendly reminder, L'Étape San Antonio is a part of Fiesta FitFest, so be sure to take advantage of all the weekend has to offer. Admission is free to the UTSA Athlete Village and Expo where there will be something for everyone including additional events such as a 5k/10K run, XPEL Criterium road race and Alpha Warrior obstacle course. For more information on Fiesta FitFest 2022 click here.  
Gear Up for L'Etape San Antonio
No matter what experience you choose, start planning today. For ideas on where to stay, visit our website. Be sure to visit the L'Étape San Antonio website for full event details and access to the 2022 Rider Guide.