With an average of 250 days of sunshine year-round, San Antonio is the perfect place to enjoy the great outdoors. From nature hikes to biking adventures, here are five spots to visit if you love to spend time in the natural world.
Mission Reach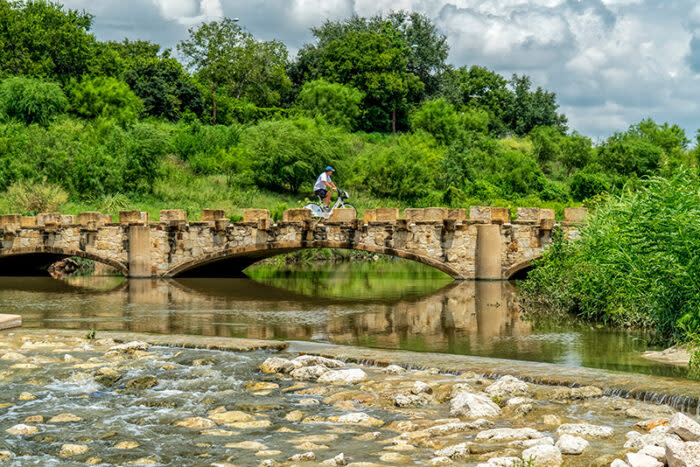 For visitors who don't want to travel far from the downtown area, you don't have to because San Antonio boasts an urban oasis just a few miles south of the heart of the city. Mission Reach is a part of the San Antonio River Walk and features 16+ miles of hiking and biking trails that also serve as a connection to some of our San Antonio Missions National Historical Park. 
These 400 acres of restored ecosystem, give visitors the opportunity to not only learn about our rich history but give you the chance to immerse themselves in Texas nature, native wildlife, and more. Along your hike or bike, guests can bird watch, stop to fish, rent a kayak, or enjoy Confluence Park and all the events they have to offer. 
Phil Hardberger Park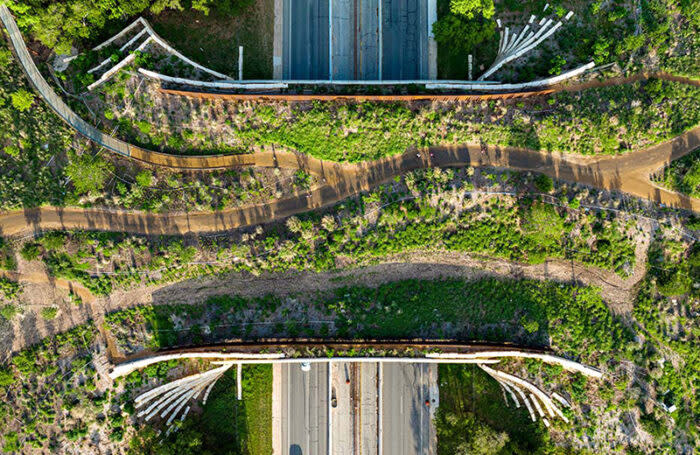 Located in the North Central part of San Antonio, Phil Hardberger Park is unique because it's the first park to design a bridge that is a safe passage for both wildlife and people in the world. 
The Robert L.B. Tobin Land Bridge connects two sides of the park and is 150 feet long and 150 feet wide. People crossing it get the experience of climbing over a hill, unaware of the traffic below on Wurbach Parkway.
Visitors will also experience other amenities such as the park's wildlife viewing blinds, garden + nature center, and Skywalk, which is an elevated walkway that gently climbs through the treetops to the top of the Land Bridge, making it the perfect place to hike and be immersed in nature. Phil Hardberger Park also hosts a variety of events that include, nature walks, birding meetups, and kid-friendly activities — check out its monthly calendar of events here.
Eisenhower Park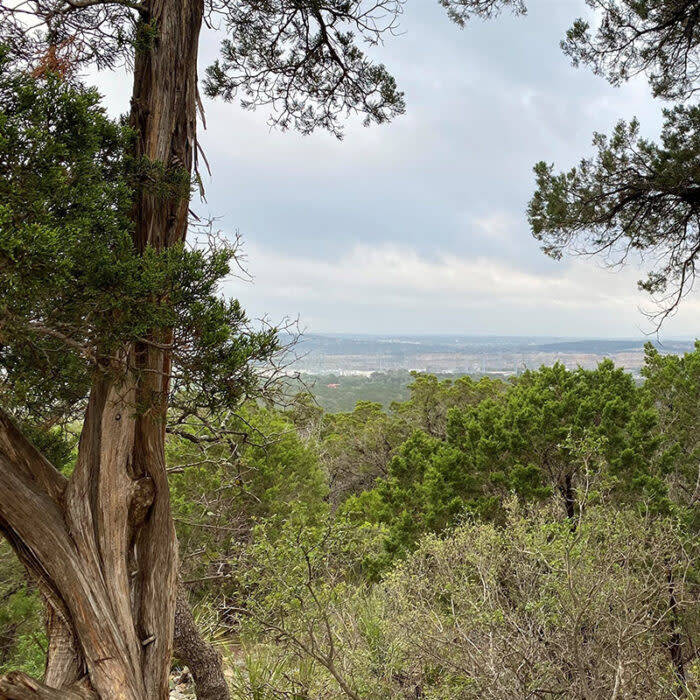 Photo by San Antonio Parks and Recreation
This park is perfect for those who love a rugged trail for biking and an elevated hike to get their heart pumping. Located on the far northwest side of San Antonio, Eisenhower Park features 320 acres of natural area and an observation deck with incredible viewers of the hill country and Downtown San Antonio, making it the perfect spot for a photo op. Visitors interested in spending the day at the park can utilize the pavilions, barbecue grills, and tables. 
McAllister Park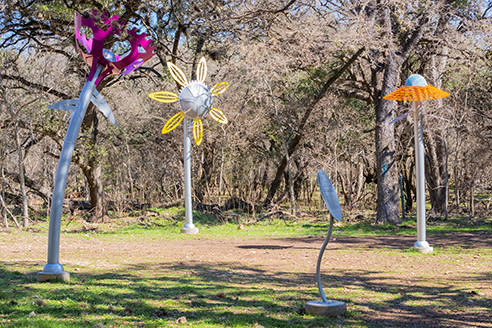 Photo by Michael Cirlos
While McAllister Park is perfect for all types of visitors, furry friends will enjoy it the most. McAllister Park is known for its dog-friendly trails and its combined large and small dog areas. If you love to hike, the park features 4 different hiking routes that range from beginner to advanced-friendly. It also includes 10 miles of unpaved natural bicycle and cross-country trails for those who are a bit more experienced. 
Guests who are into art can also encounter the "Bloom" installation by San Antonio artist Leticia Huerta. This life-size work of art is comprised of three unique metal sculptures that are 12 feet tall and shaped into wildflowers. 
Government Canyon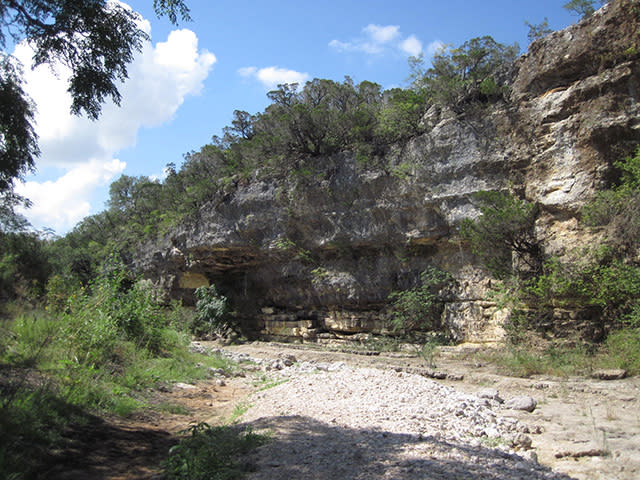 With more than 40 miles of trails, Government Canyon is the ultimate outdoor adventure for the nature, biking, and hiking connoisseur. FUN FACT: This park's 12,000-acre wil­der­ness protects the city's drinking water. It's also very unique because guests can experience 110-million-year-old dinosaur tracks and a prehistoric midden during their hike. 
Those interested in staying overnight can reserve one of 23 walk-in tent camp­sites or two walk-in group tent camps for up to 16 people.